As the pandemic lingers, relying on digital experiences has become second nature for many consumers. Chief among those is receiving customer support from brands, when physically going into banks, health clinics, and other locations isn't as common. Even before the pandemic, though, consumers were already forming preferences for resolving their support issues — this often meant embracing new, digital tools. To understand these trends further, Yext commissioned a survey* on those preferences — and, in turn, what consumers expect from brands, and what brands stand to gain (or lose).
*Yext surveyed 1,500+ consumers across all genders and ages (18-99) in the US.
Theme #1: Consumers prefer to self-serve, versus directly contacting a company.
85% of respondents say that being able to find information and resolve an issue themselves — versus contacting customer support — is either "very important" or "fairly important"
58% of respondents prefer finding information on a company's website to resolve an issue, versus 40% preferring to contact the company directly
Theme #2: Despite this preference, in reality, calling support teams is the most common practice across a variety of circumstances.
Whether the issue is about financial information, healthcare, a retail purchase, or just general support, calling customer support ranked as the top method over the likes of chat (live or bot), using search engines, navigating the company's website, using the company's help center, and more
This was especially evident with sensitive support issues, as 50% of respondents said that they call customer support for issues related to financial or healthcare services
There's a disconnect between consumers' preferences and behavior — that's because the preferred method of self-serve has let them down too many times.
Theme #3: Consumers want to trust information coming directly from a brand.
When asked how likely they are to trust an answer from a company's website, 93% of respondents said "very likely" or "somewhat likely." See the full breakdown below: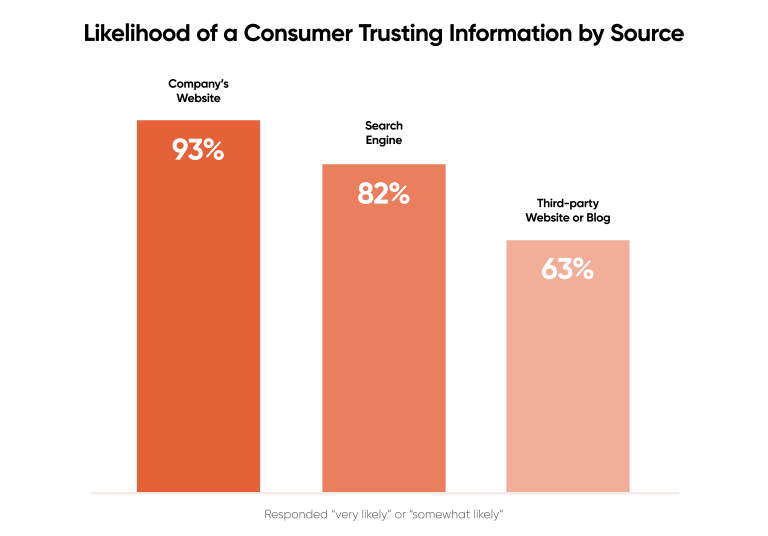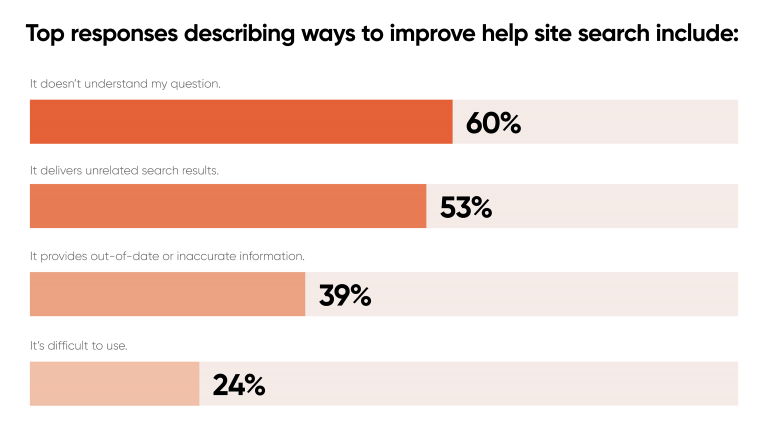 Theme #4: Investing in help site search can be the difference between losing customers and driving up costs, versus building brand loyalty.
62% of respondents say that they may purchase from a different company because a business could not answer their questions themselves (specifically on their site search) either occasionally, frequently, or very frequently
If site search fails, 21% of respondents say that they'll turn to an external source, while 69% choose a higher-cost channel (e.g. calling, live chat, email, etc.) with that same brand
56% of respondents say that they'll return to the brand (versus a search engine) if the brand previously provided a direct answer to a question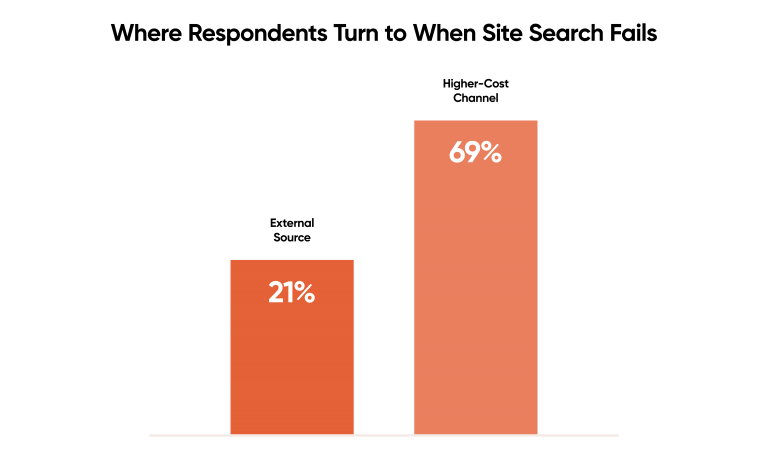 The key takeaway? Consumers want more independence, and brands can only benefit from granting that freedom to address their support issues — as long as it's effective. Investing in your business's website search is a core part of that experience.
To learn more about Yext's Support Answers solution, click here.