PowerListings details for Foursquare
Foursquare is a location-based mobile platform that guides real-world experiences by allowing users to share their location with friends and bookmark information about venues that they want to visit. It currently has over 10 million users worldwide and over 400,000 merchants actively managing their businesses on the Foursquare network.
PowerListings Features
PowerListing Placement: Foursquare.com search, Foursquare.com profile, Foursquare mobile search, Foursquare mobile profile
Basic Listing Info: INSTANTLY update your business name, phone number, listing categories, and address.
Special Offer: INSTANTLY highlight your business listing with a Special Offer icon and up to 50 characters of customized text.
Enhanced Content: INSTANTLY add your business description and website, as well as business hours and photos, to your Foursquare profile.
Tracking: See the total number of impressions and clicks on your business listing.
PowerListings Mobile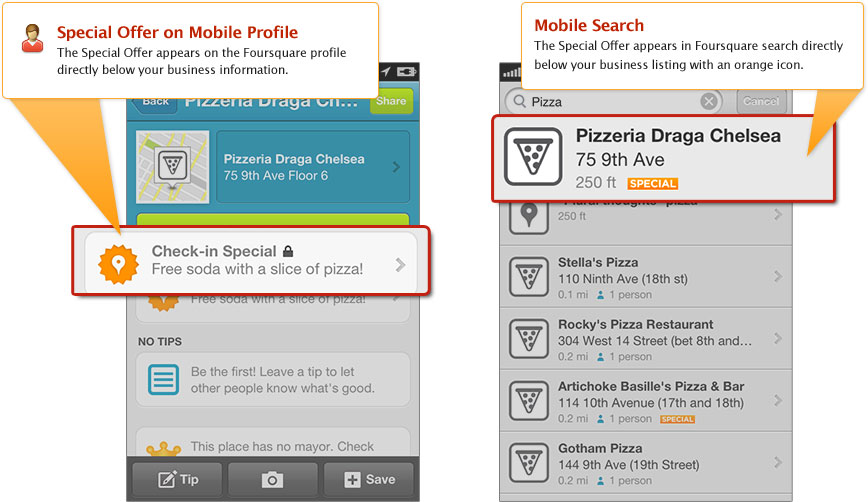 PowerListings Live on Foursquare