PowerListings details for Yelp
Yelp is the leading online user-reviewed local business directory, with over 41 million users a month. More than just local search, Yelp is a social networking site where its members share their favorite recommendations. Yelp's members have written over 15 million reviews for local businesses.
PowerListings Features
PowerListing Placement: Yelp.com search, Yelp.com profile, Yelp mobile search, Yelp mobile profile
Basic Listing Info: Update your business name, phone number, listing categories, and address.
Enhanced Content: Add your business description and website, as well as business hours and photos, to your Yelp profile.
Restrictions: PowerListings on Yelp are not available for businesses with over four locations.
PowerListings Mobile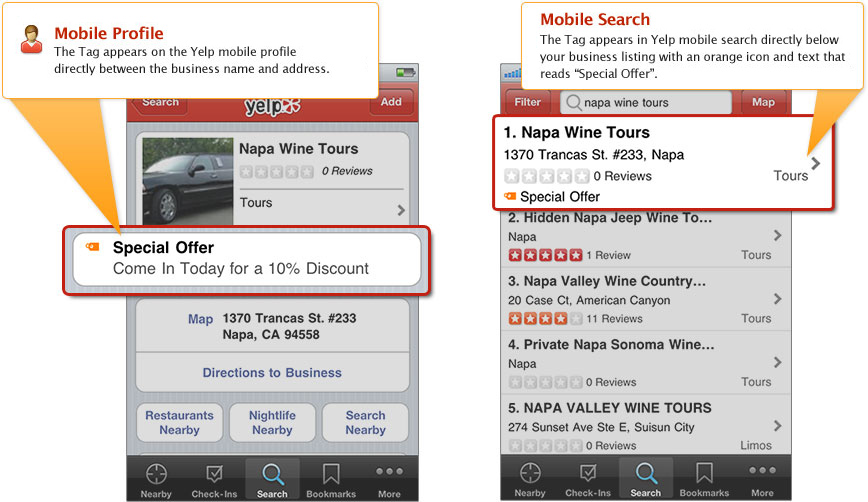 PowerListings Live on Yelp