Assets
Leverage a library of shared, pre-approved content consisting of photos, text, videos, or any custom field types. Once in the library, the asset can be used in a variety of places throughout the platform, including on entities in the Knowledge Graph, in entity templates, and more. Assets empower field users to make updates with pre-approved content that is on-brand and easily accessible.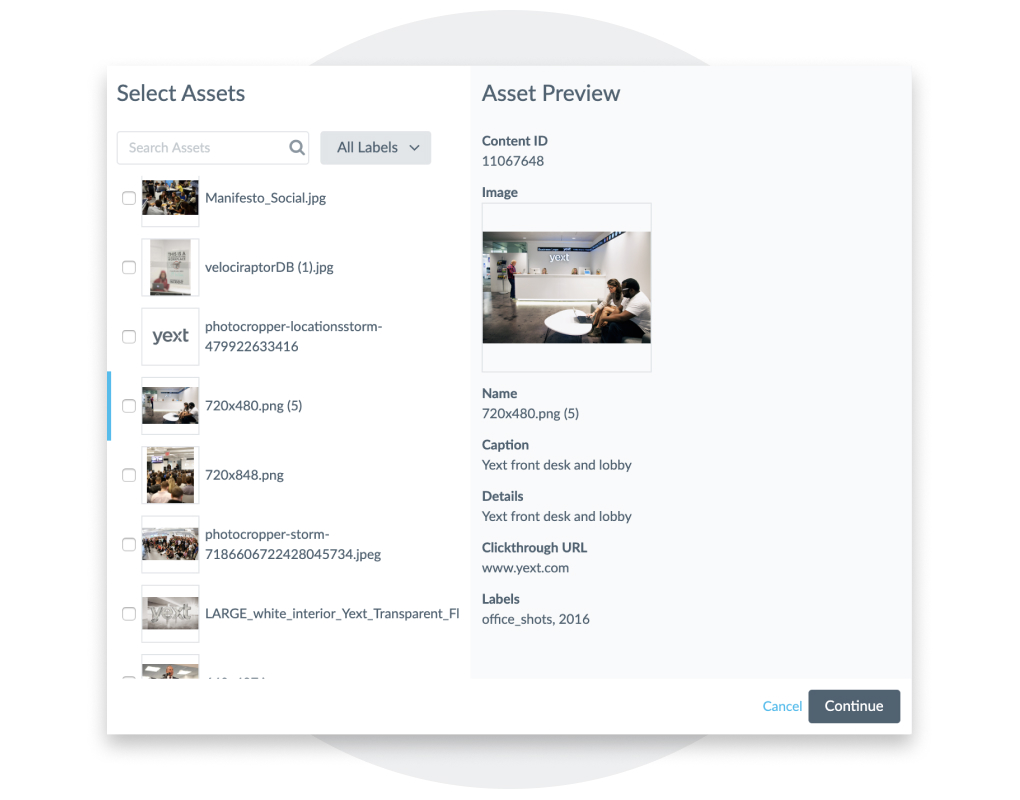 Asset Availability
Users can take advantage of assets throughout the platform in many ways. Assets can be used for applying content to entity fields in the Knowledge Graph, responding to reviews, social posts, and site attributes for custom development built pages. Assets save users time when adding entities to their Knowledge Graph - in situations such as adding branded content with a couple of clicks rather than searching outside of the platform to find the right content.
Labels
Asset labels help organize your asset library. With labels, users can search and filter your assets, which is especially useful for larger asset libraries.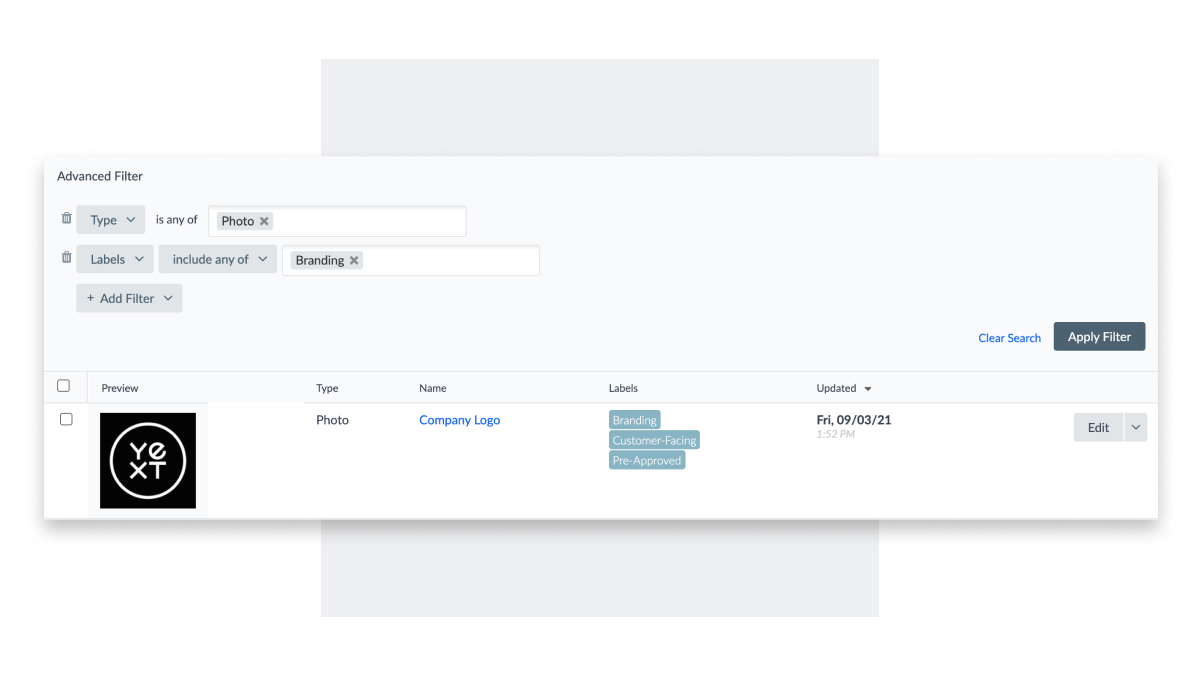 Permissions
Assets represent pre-approved content which is meant to not only save time if you're using content repeatedly in the platform, but also to ensure field users apply content that is on-brand. There are user permissions that allow users to utilize content from Assets without having to go through any approval workflows.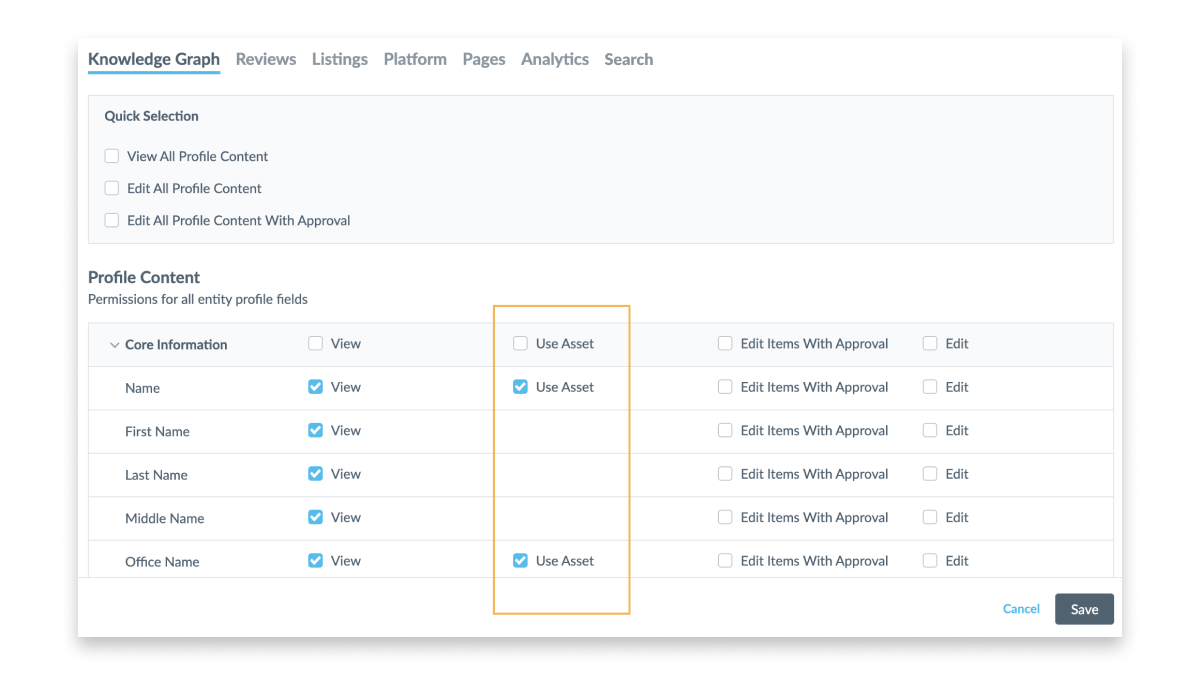 Multi-Language
If you have Multi-Language profiles enabled for your account, you can use this feature to control whether the asset is available to apply on specific language profiles only.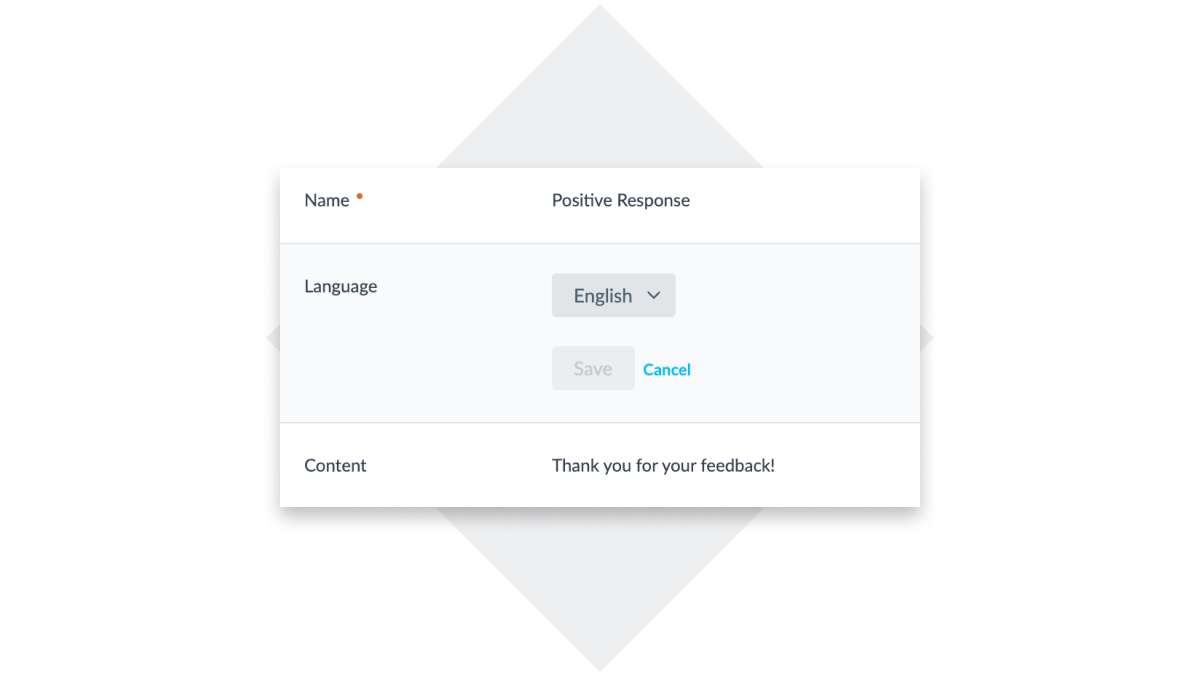 One Platform. Unlimited Solutions.