Transforms
With Transforms in the Connectors workflow, it's easy to clean and structure your brand's raw data as it's ingested in Content – no matter where that data currently exists. By automating the data cleaning process and creating a saved configuration, Transforms help you save time and ensure proper formatting throughout your CMS.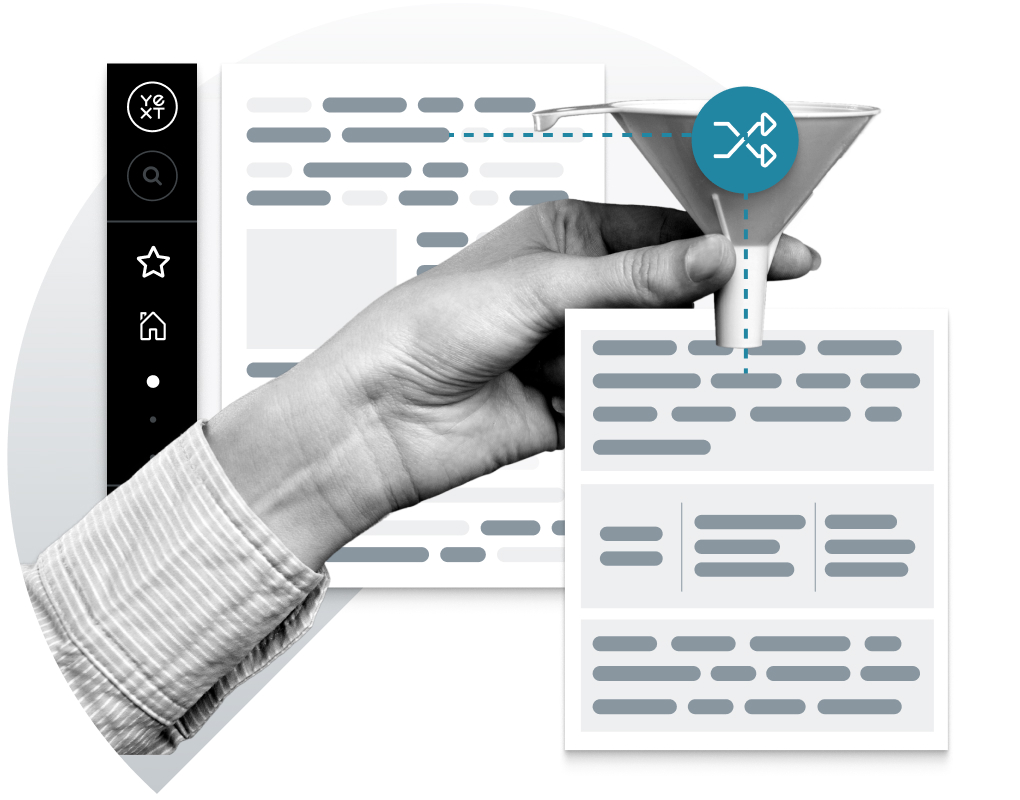 Growing List of Transforms
We provide a wide range of Transforms to help you clean and manipulate complex raw data. No matter the source, Transforms ensure your brand's content is optimally formatted for storage in Yext Content. We're always working to expand our list of available transforms, which includes Remove Characters, Find and Replace, Format Dates and more! Check out our reference materials for the full list.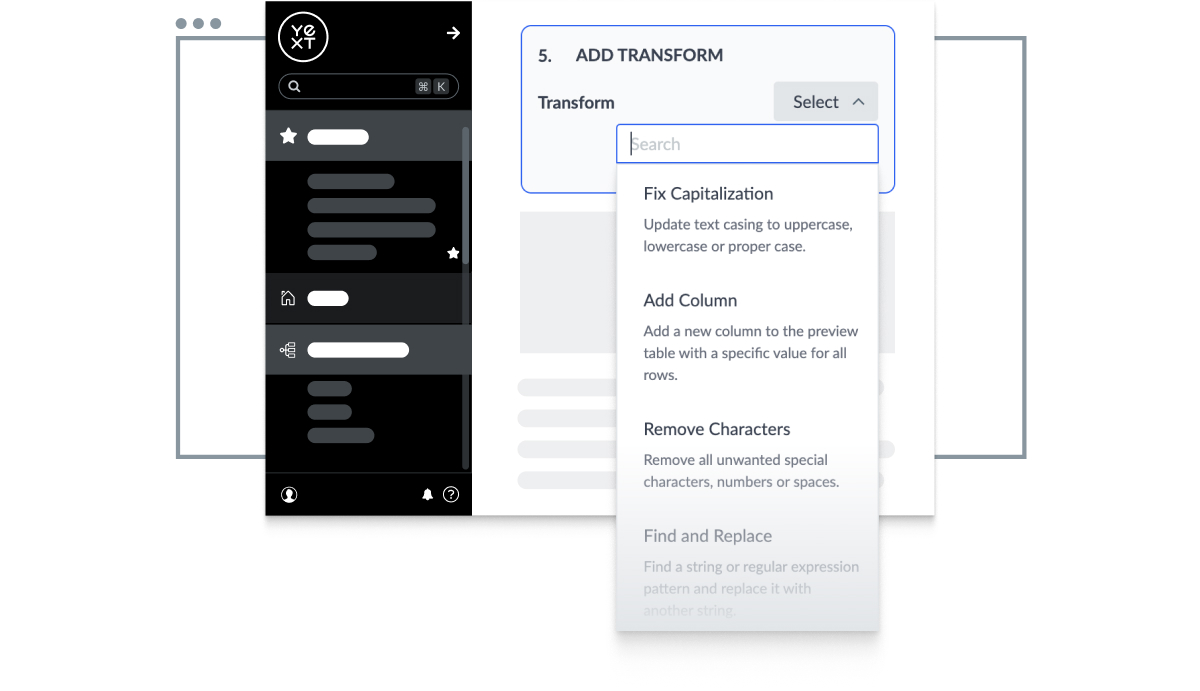 Function Transforms
For greater flexibility, our framework supports custom Function Transforms in addition to our pre-set options. These enable users to write TypeScript functions to create fully custom transforms they need for their data, like transformations that require complex, conditional logic. Written on our Serverless Functions Framework and hosted by Yext, Function Transforms enable users to develop custom data transformations without spinning up a server of their own to execute code.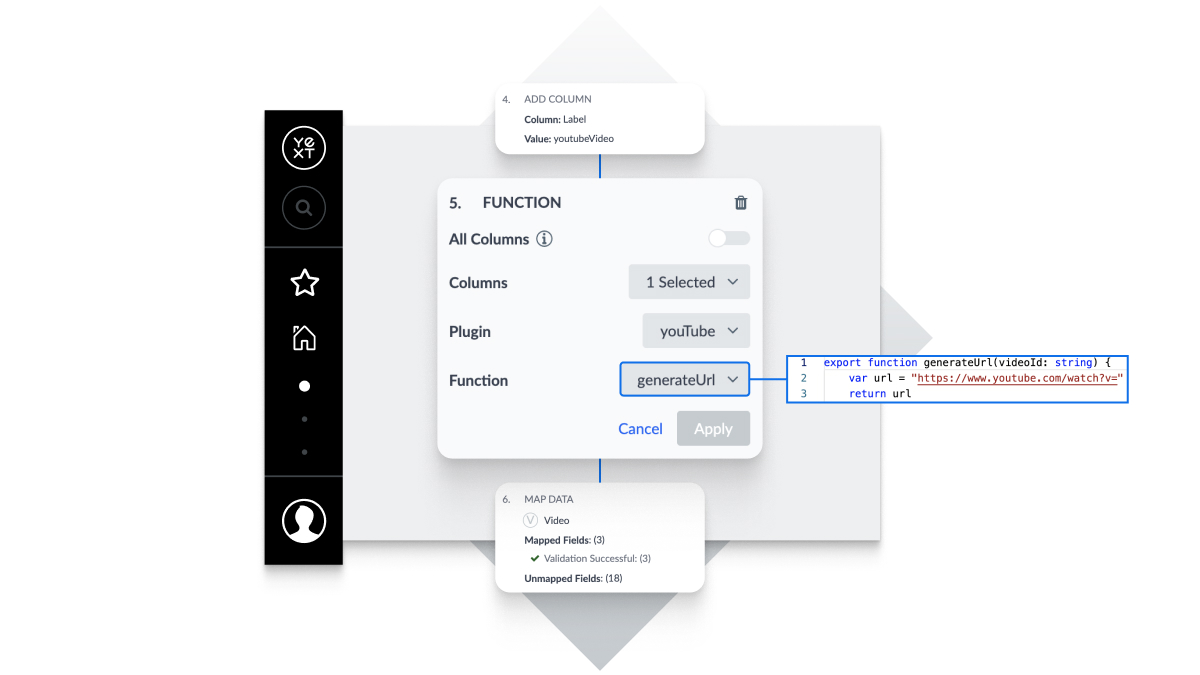 AI Data Cleaning
AI Data Cleaning harnesses the power of machine learning to help transform your content as you integrate into Yext Content. With just a few sample inputs and desired output values, our AI algorithms generate a model to be applied to your entire data set based on the examples you've provided.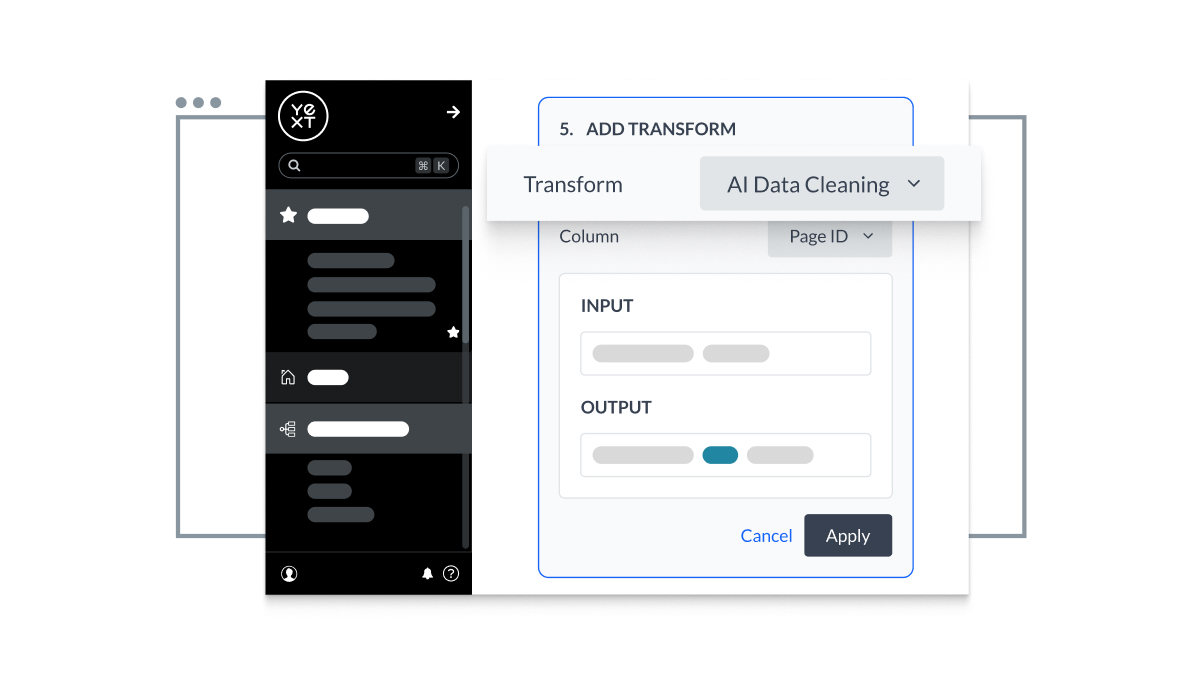 One Platform. Unlimited Solutions.