PowerListings is all about control and results for your business. You get control of your information on dozens of critical local search sites. You get to enhance your listings with photos, descriptions, and specials so you stand out from the pack. And you can track your local search results. Best of all, setup takes just minutes and your PowerListings will be live in no time!
Control your listings
PowerListings puts you in control of your own listings on each site in our network. We automatically link to each of your listings, and whenever you update any information through your PowerListings account, it updates everywhere, automatically. And it's not just your basic information like name, address or phone. You can add photos, descriptions, promotions (and more), to show up on your listings everywhere, all from one single account.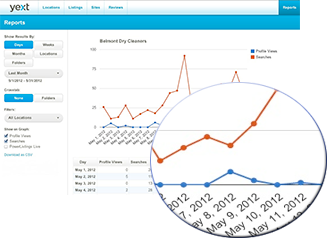 Produce awesome local search results you can track
Amazing Local Search Results that you can see
With PowerListings, your business will stand out from the crowd in local searches everywhere. Adding pictures, descriptions and promotions to your listings can help them rise up in the rank, and make them look great so more people pick your business when searching. PowerListings is the only system that lets you add these critical elements to your listings everywhere, and then gives you intelligence on how many people are seeing and clicking on your listings by site. Plus you can see what people are saying about you with ratings and review monitoring!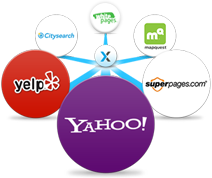 Save Hours with PowerListings
Single-Point Control Saves you Hours
Since Yext PowerListings automatically updates your information across our network, you don't have to spend hours managing dozens of individual accounts for each site. Setup takes just minutes and your listings will go live in no time!
| | |
| --- | --- |
| Show me a free listings report for my business | Scan Now |