Financial Services
Delight Customers and Deliver Direct Answers With Yext's Customer Self-Service Portal
Enable customers to self-serve by providing direct answers to product, support, and service-related questions with a one-click experience.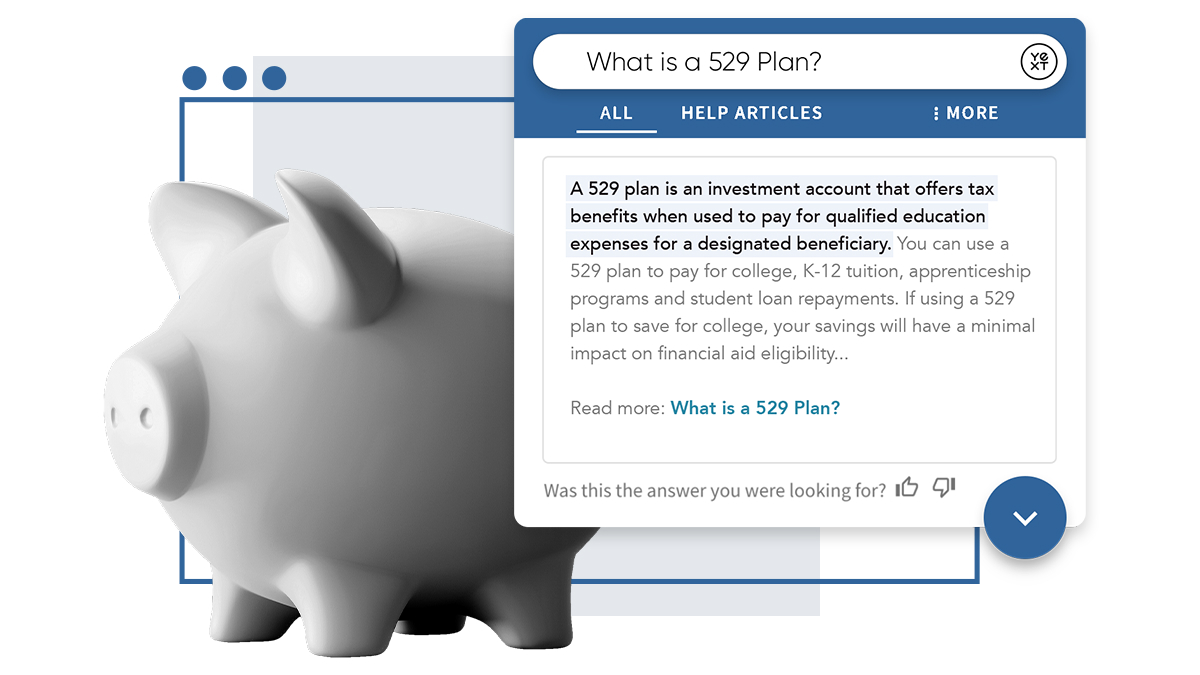 Meet your customers' demands with self-service
%
of customers attempt to take care of matters themselves before reaching out to a live representative*
%
of people prefer self-service over speaking to a company representative**
/3
of Americans use digital banking channels most often***
Modernize the customer journey
Increase customer satisfaction
Yext's Customer Self-Service Portal understands natural language questions and returns direct answers — not just links. A multi-algorithm approach delivers only the most relevant results, from rich snippets, professional profiles, maps, tutorials, guides, FAQs, and more.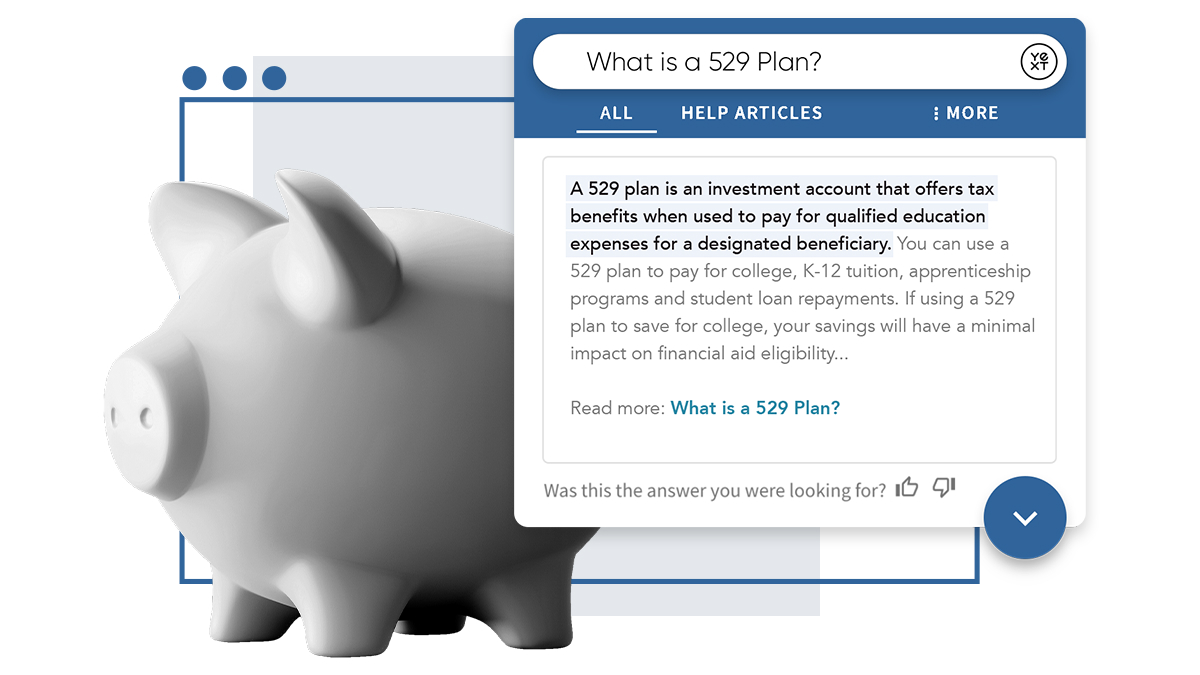 Reduce support requests
Decrease call, email, and chat volumes by giving direct answers to your customers the first time they ask. This eliminates the need for many customers to contact a support representative.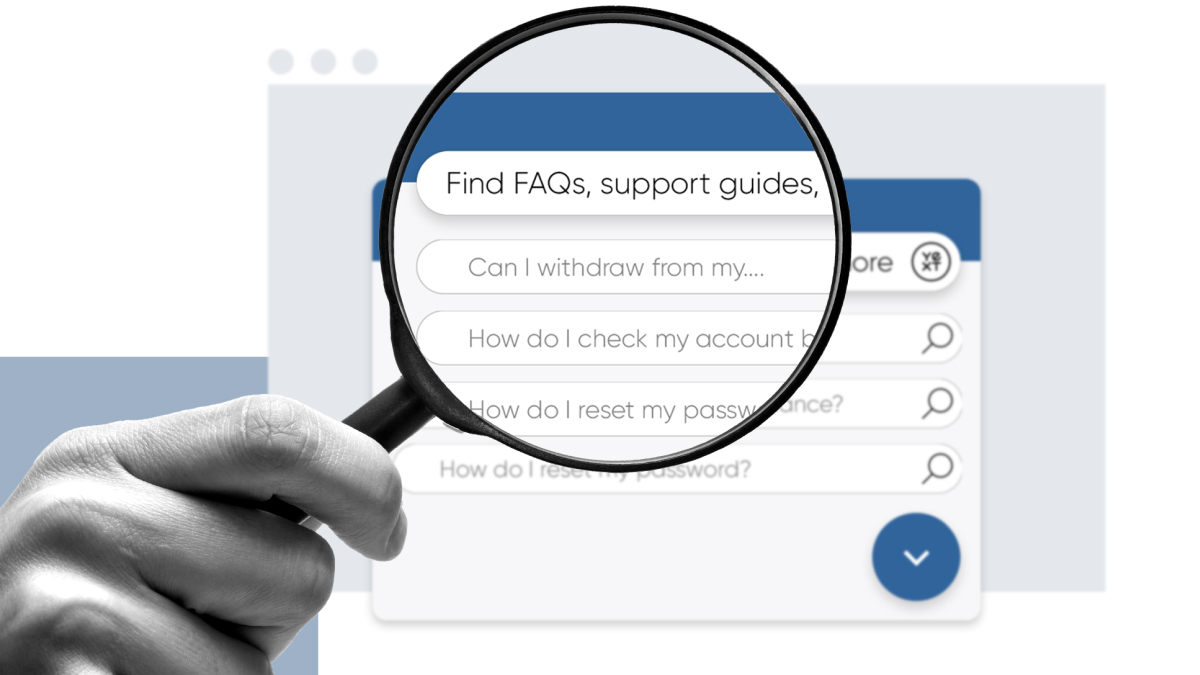 Accelerate digital adoption
As consumers interact with more of your online banking channels, the more questions they're going to have. How often do you get questions like, "Where do I report a stolen credit card?", "How do I report fraudulent charges?", or "How do I transfer funds?" Enable customers to answer these types of questions themselves, reducing friction and leading to greater adoption of your public-facing technologies.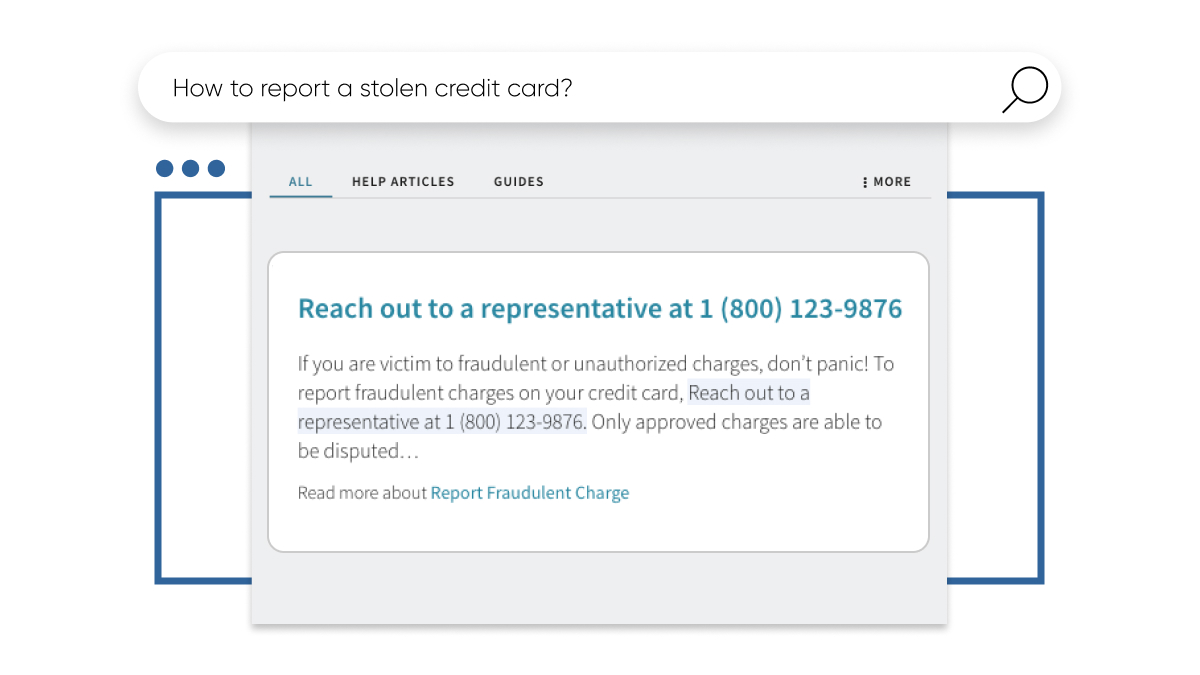 Drive revenue growth
Drive more leads and conversions by answering questions that lead to sales.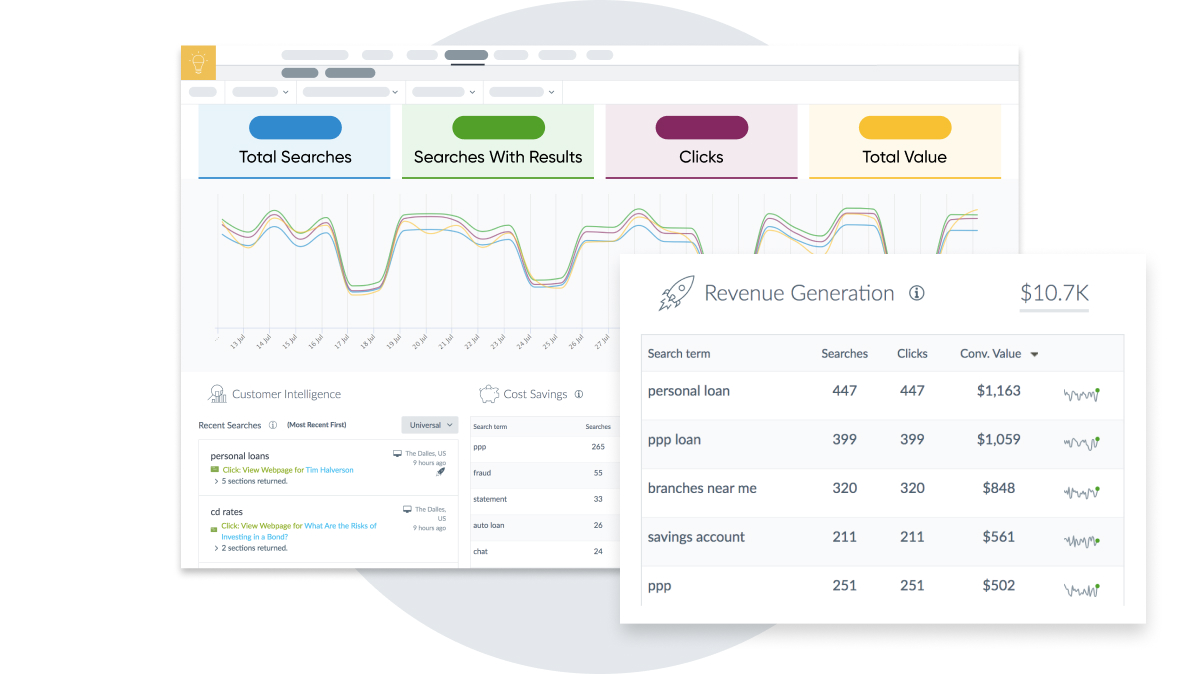 Anticipate customer intent
See how and what people search for on your website – use these insights to recommend answers and improve your business.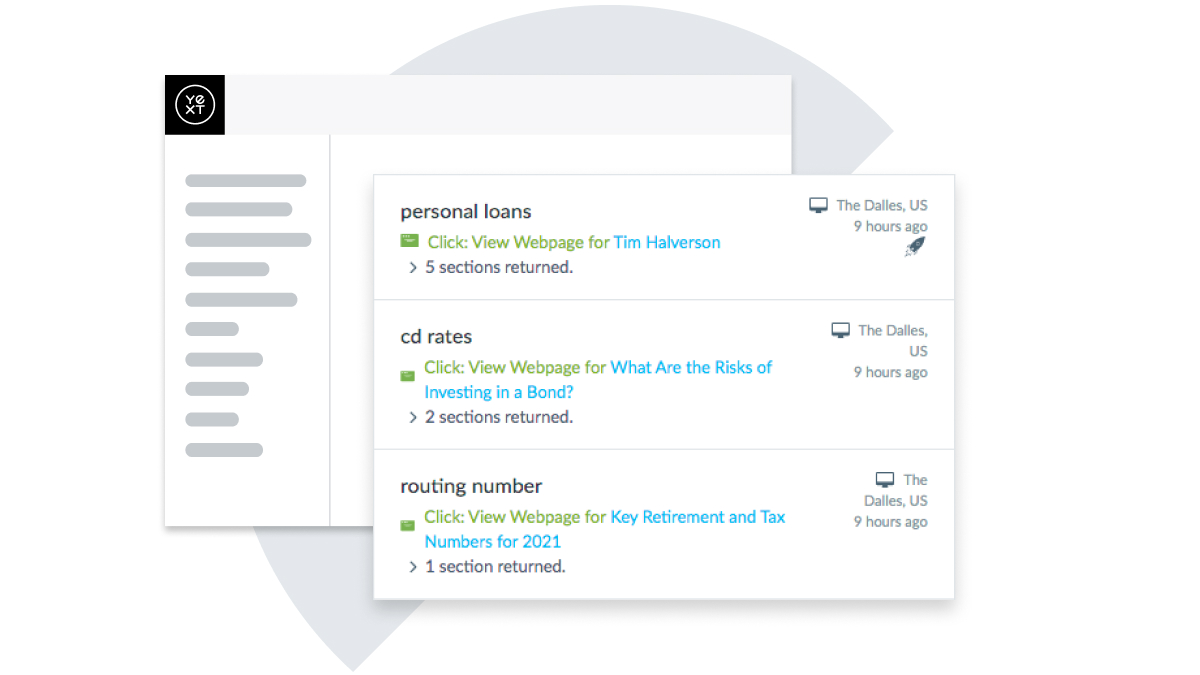 Explore other Financial Service & Insurance solutions from Yext