Social
Manage and amplify your brand's social presence across a variety of 3rd party sites like Apple, Facebook, Google, and Instagram. Create, respond, and track performance without leaving our all-in-one platform.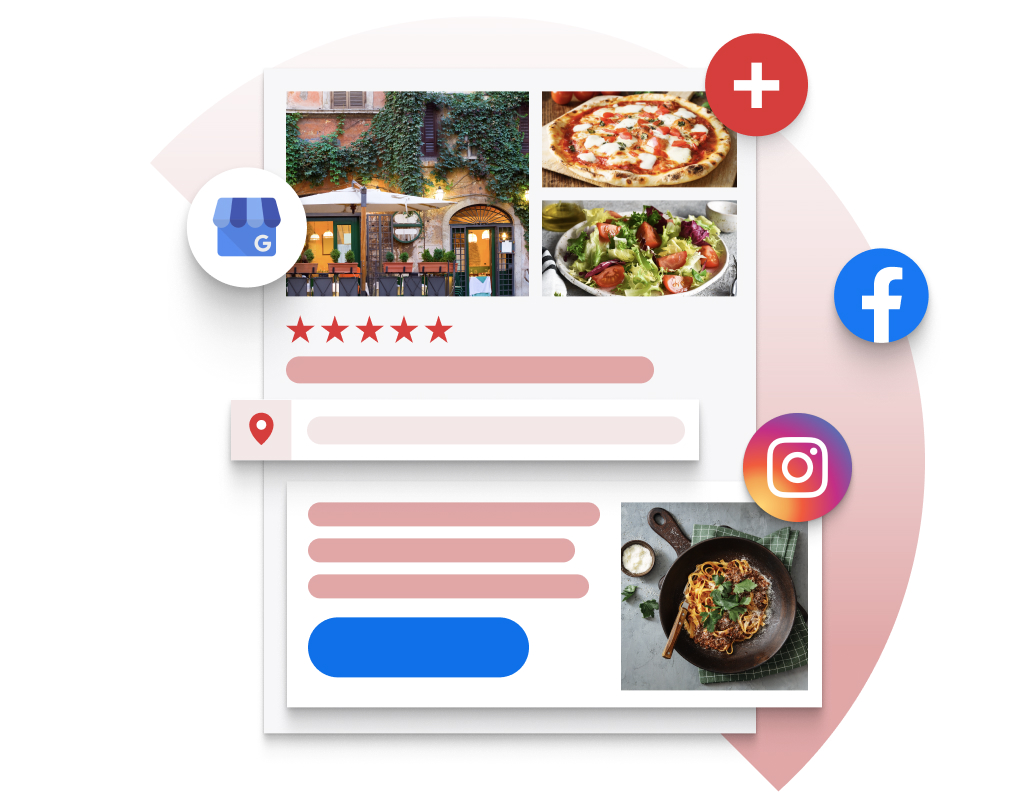 Create Posts
Seamlessly create and schedule posts directly on your website and popular 3rd party platforms. Post to several publishers and entities at once, leverage pre-approved brand assets, and embed dynamic content from your CMS that is curated for local audiences.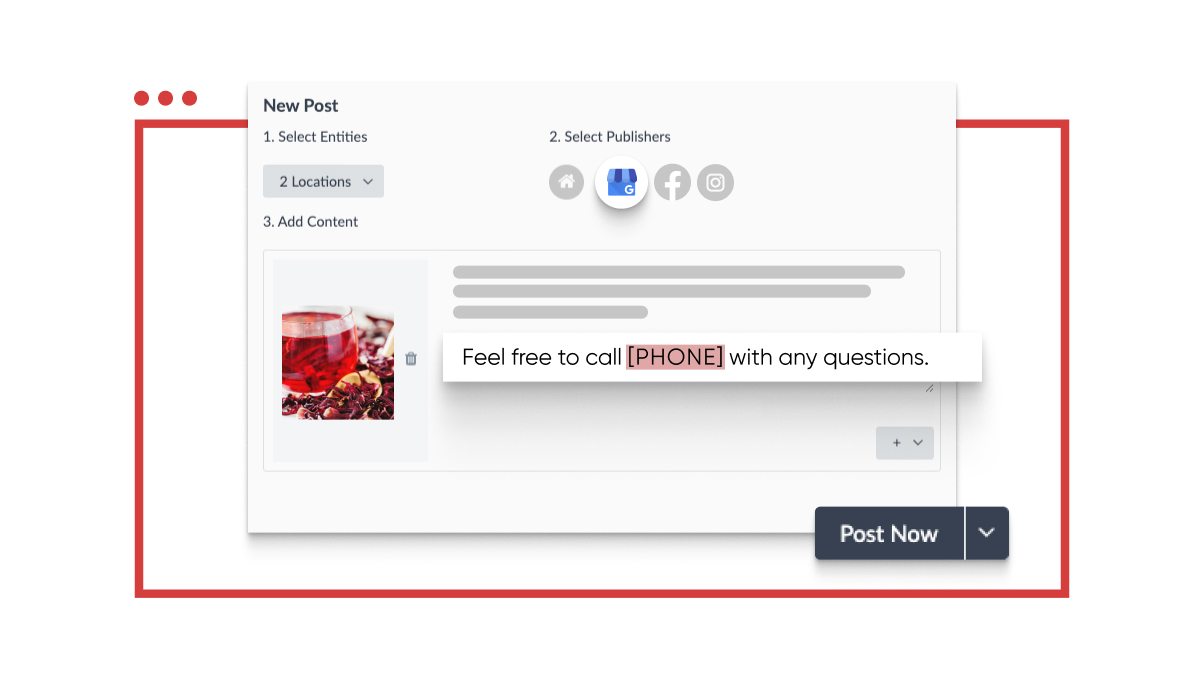 Monitor and Manage Posts
Consolidate your posts into a single feed where you can see posts made by you and your customers. Manage your posts, respond to customer comments, and approve content created by other users based on the permissions you assign them.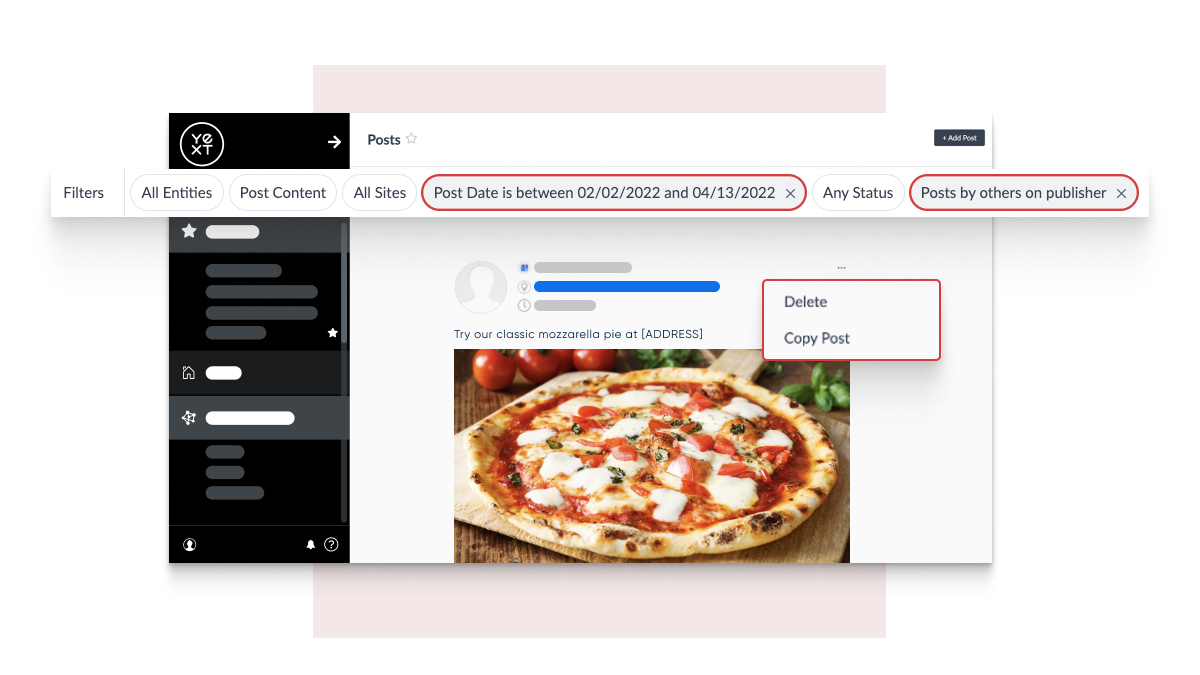 Comment on Posts
Easily respond to customer questions and comments directly from Yext. We identify which location's post you've selected before you enter a comment.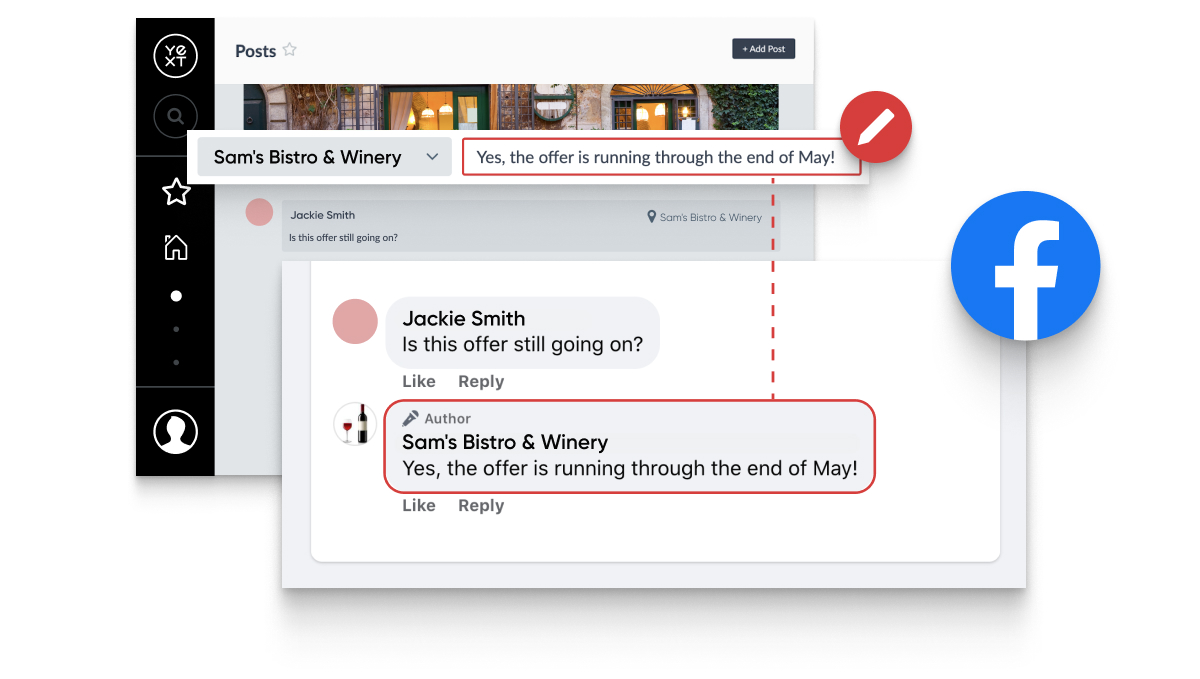 Intuitive User Experience
Yext's intuitive interface caters to all experience levels with a point-and-click user experience. Seamlessly navigate between key actions like creating, commenting, or deleting posts. Multiple users, post approvals, and customizable permissions are fully supported.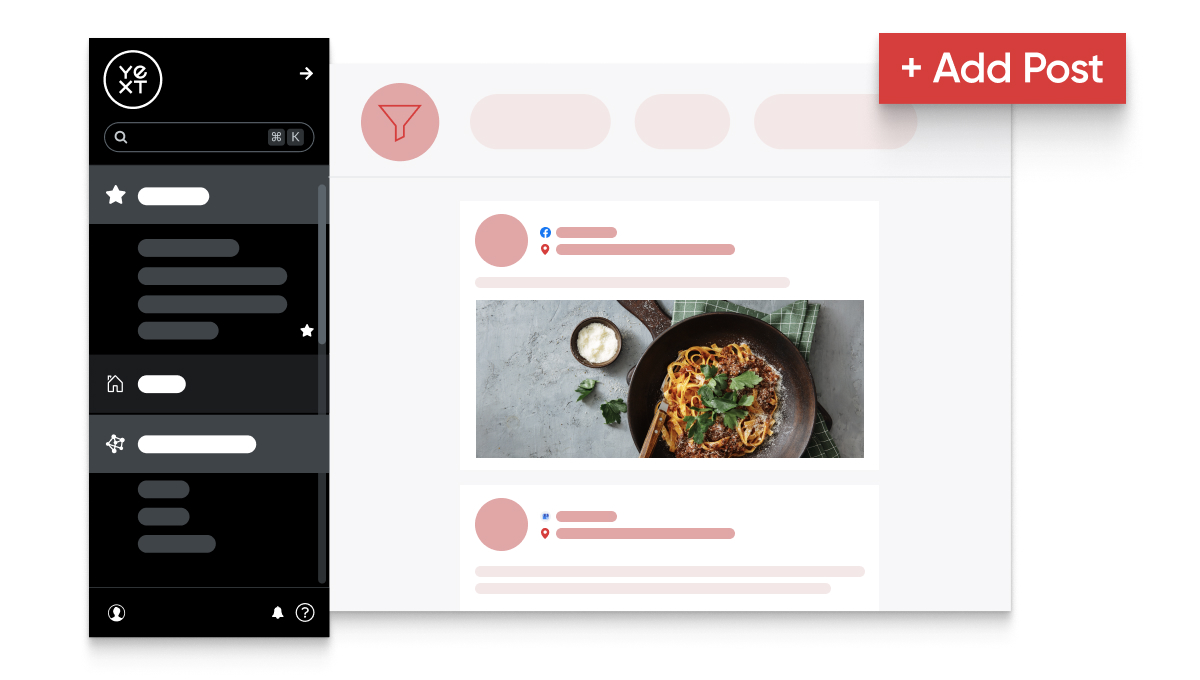 Leverage Posting API
Create custom solutions that integrate directly with your Yext account. Enhance existing tools or create new ones, leveraging our robust posting network infrastructure. Access the latest features from our supported partners.