Future-enable your financial services & insurance organization with next-gen tech solutions
Create great digital experiences for consumers with next-gen technology.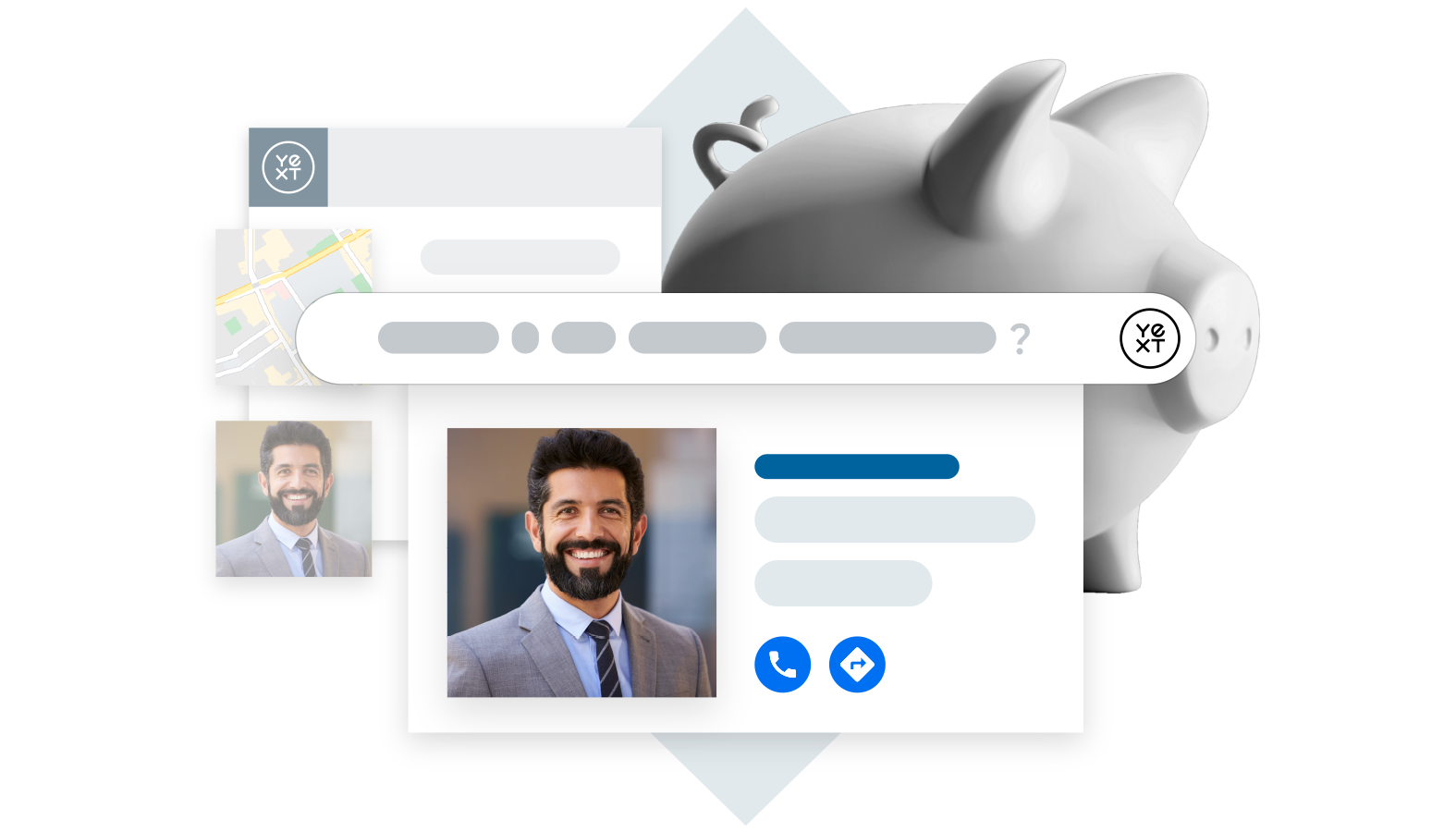 Learn how other financial services brands use Yext in their marketing strategies
Select a Solution to Explore
%
of people use online services when making a financial purchase decision*
%
of your web traffic comes from organic search**
%
of consumers with a bad on-site search experience are likely never to return again***
The Yext Platform
Explore the integrations and platform features that help you deliver cutting-edge, digital experiences.
Publisher Network
Power listings for your branches, professionals, ATMs, and events on top third-party search platforms.
App Directory
Use Yext's pre-built integrations with all the business tools and services you trust to power your search experiences.