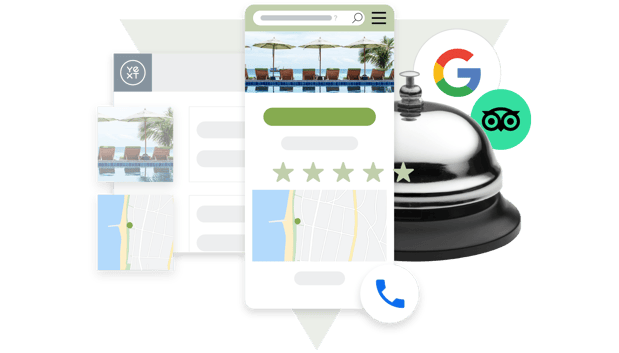 Today's travelers are mobile and asking questions on the go. In fact, 65% of today's same-day bookings are made via smartphone. With Yext, you can answer travelers' questions with accurate, actionable information. Read on to discover how to turn more high-intent travelers into guests.
Select a Solution to Explore
We partner with the best.
Yext integrates with hundreds of leading brands so you can manage your data with the tools you trust and send it everywhere consumers are looking for it.