Search for Adobe Experience Manager
Add the world's best search experience to your Adobe-powered website.
Boost on-site conversion, reduce customer support costs, and gain new customer intelligence with Adobe Experience Manager Sites and Yext.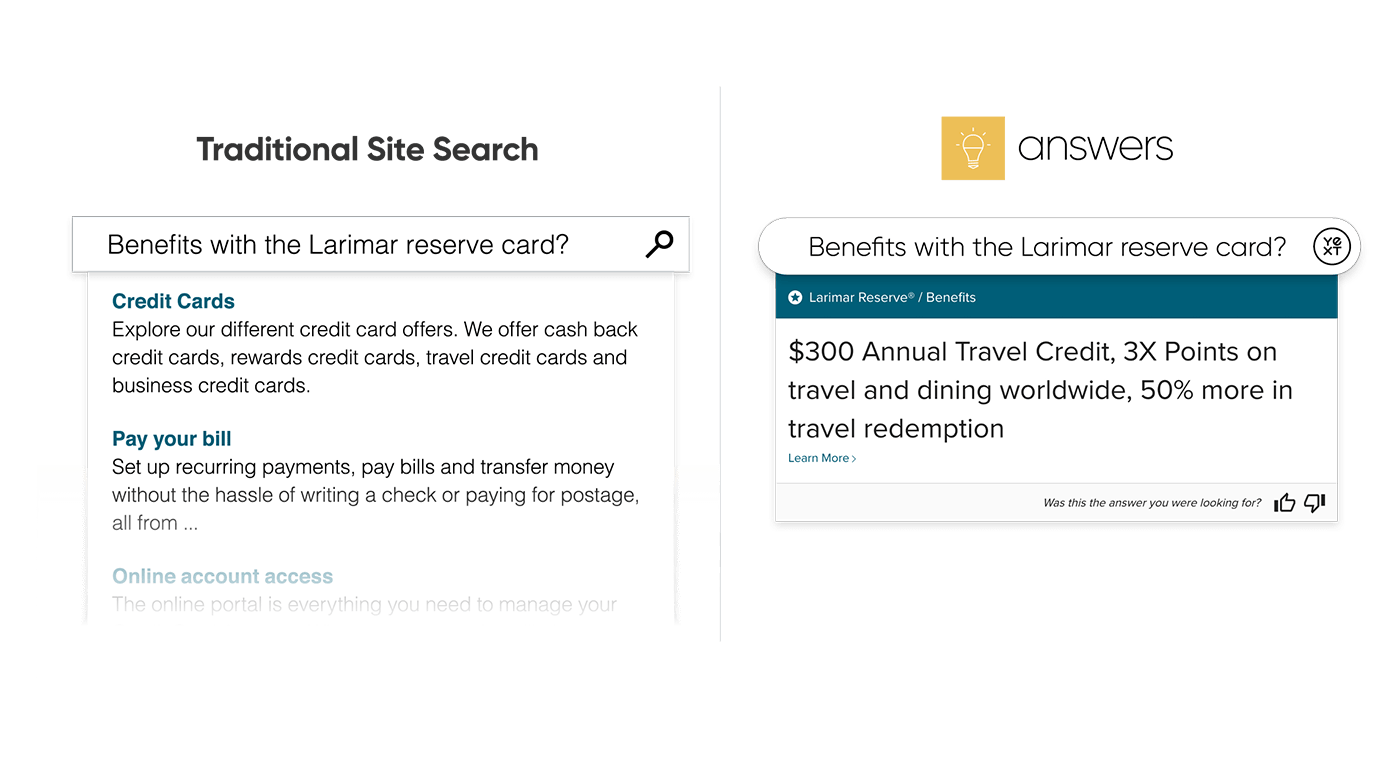 Add better, cheaper, faster search to your Adobe website.
0
%
Reduction in bounce rate
0
x
More time spent on site
0
%
Increase in conversion rate*
0
x
Less expensive than building in-house
0
weeks
Estimated implementation time
Your customers have questions. Can your website answer them?
People want answers to their questions — but a legacy, keyword-based search experience only gives them links.
Easily add a cutting-edge, modern search experience to your website built with Adobe Experience Manager Sites with Yext, a premier partner in the Adobe Exchange program.
Answer Customers' Questions
Don't just match keywords to webpages. Pave the path from search to conversion with an experience that understands your customers' natural language questions and returns direct answers (not links). Connect to the Adobe Real-time CDP for an even more personalized experience.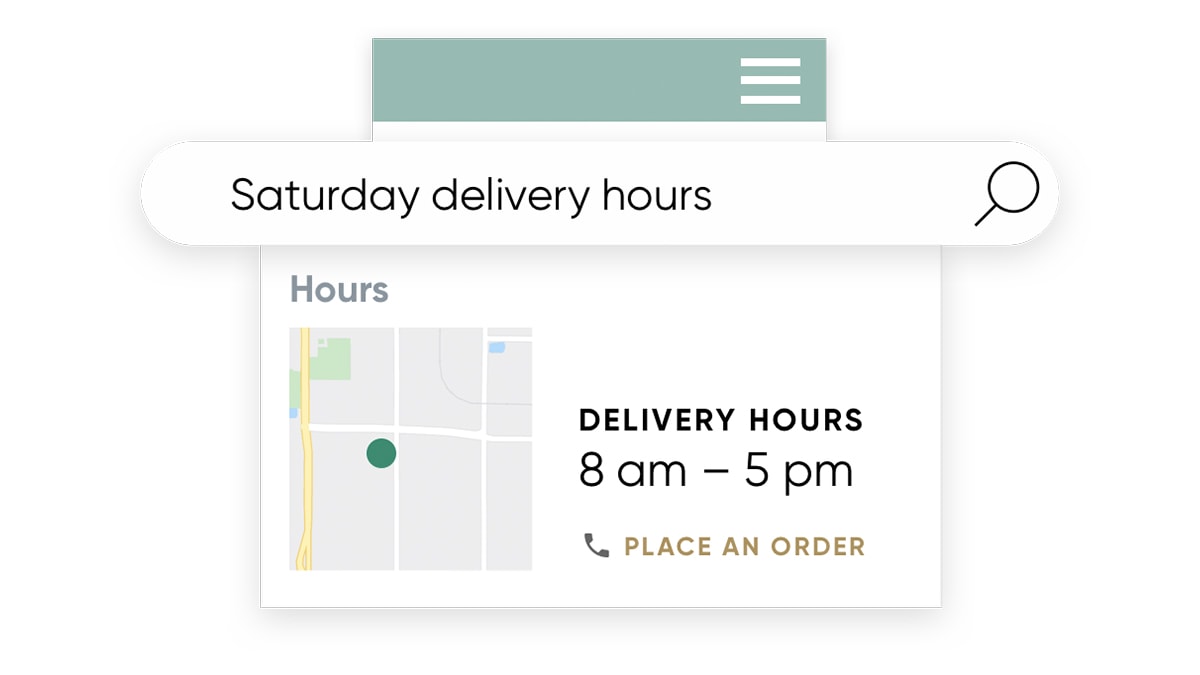 Power Any Search Experience
Search can take different forms — handle it all with Yext. Use our search platform to power the best experience for your users, from Find-a-Doc or store locator to product search or full site search.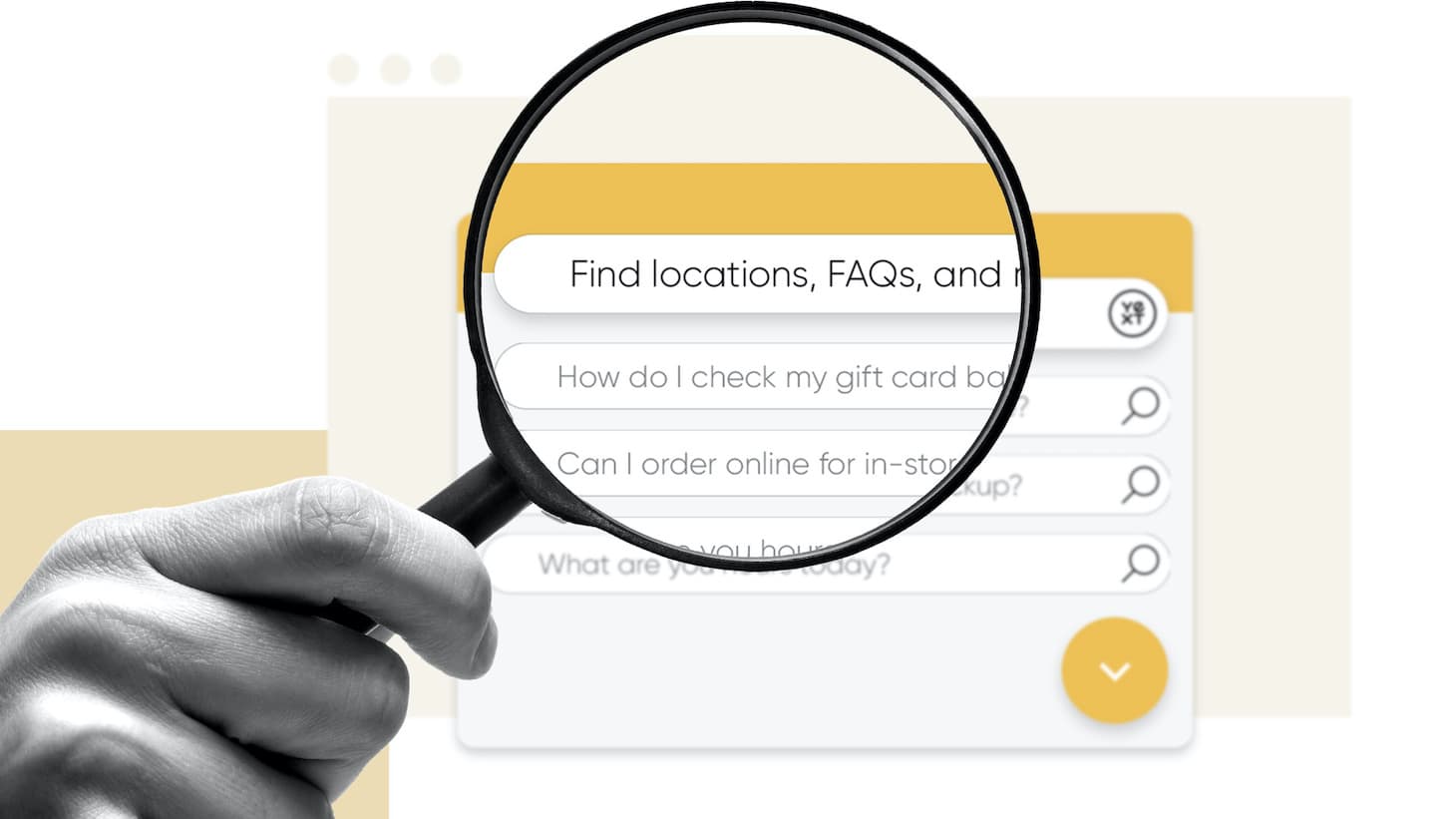 Retain Traffic and Boost Conversion
Great search drives business results. When your website answers your customers' questions, they're more likely to stay on your site, instead of bouncing to a search engine or a competitor. Early adopters have seen Yext drive a 36% higher website conversion rate than legacy keyword-based search providers.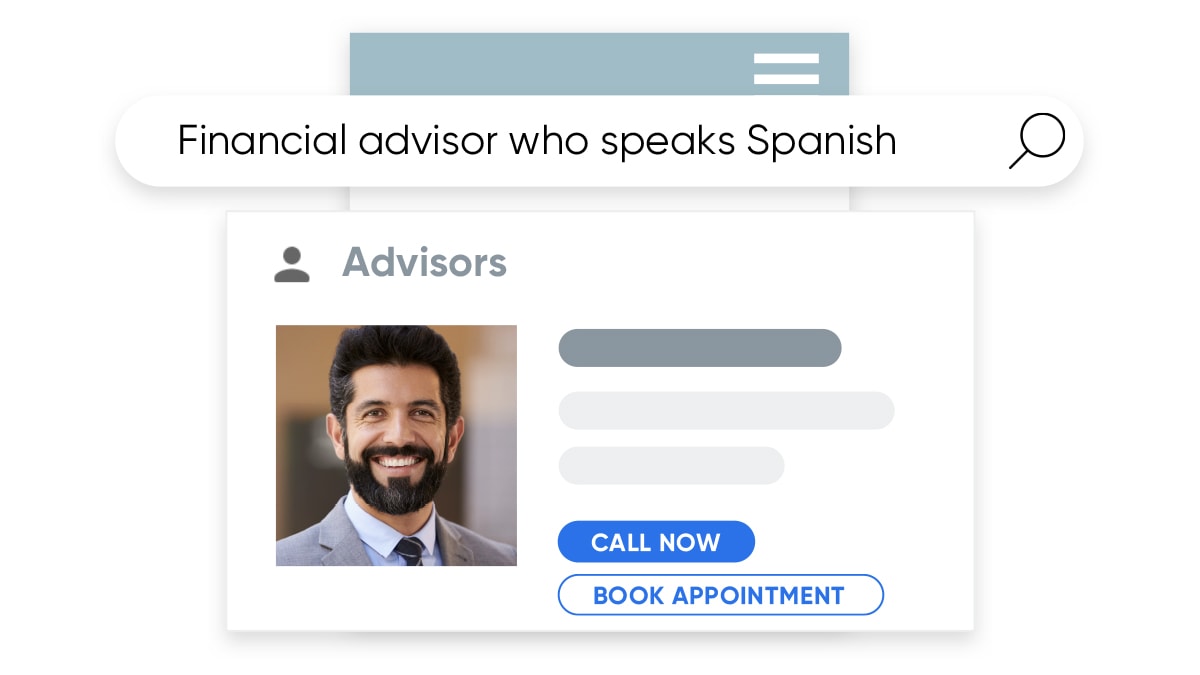 Gain New Customer Insights
If you could see every question someone asked on your website, would you adjust your content to better suit their needs? Sync advanced search data from Yext with Adobe Analytics to see deep insights about your customers' search journeys alongside your other business metrics.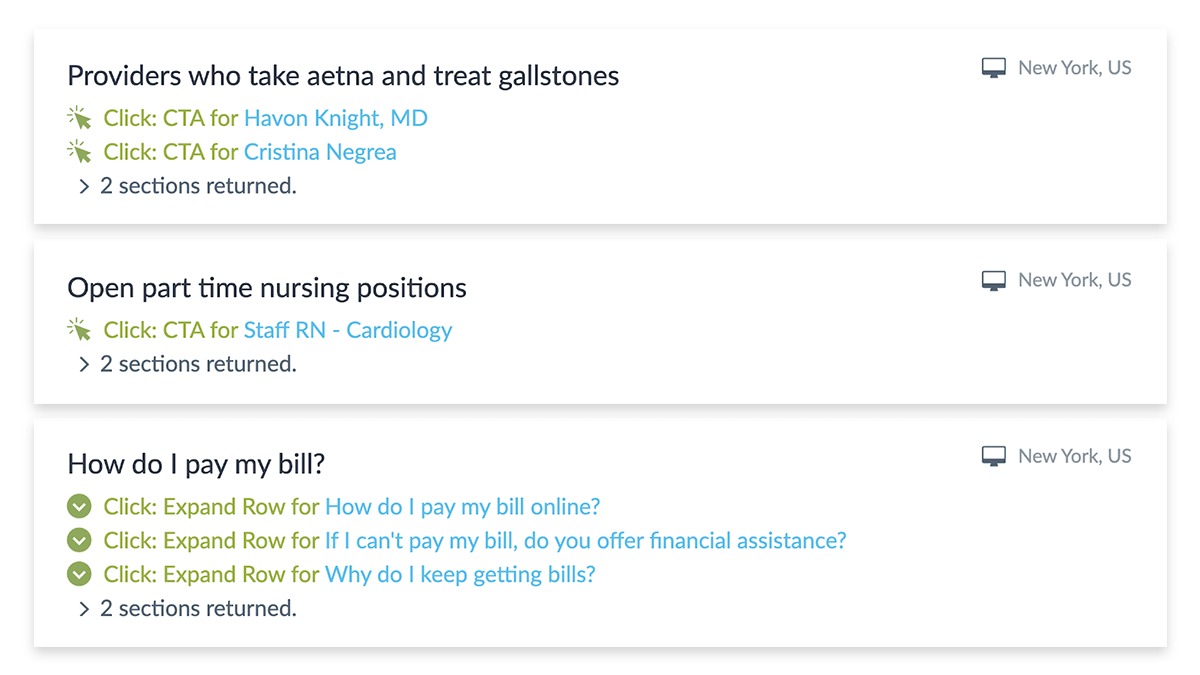 Get in touch with us today to learn more.
Add a world-class search experience to your Adobe-powered website so you can convert customers faster and gain rich insights. With Yext, you'll get:
A natural language search experience that delivers direct answers to customers' questions
A dynamic interface with CTAs optimized for conversion
Real-time insights to accelerate your marketing
Special pricing is available for Adobe Experience Manager users until April 30, 2021.