Studio
Studio is a powerful visual editor that allows anyone to create, edit, preview, and publish fully custom websites without writing code. Studio sits on top of the high-performance architecture that powers all webpages on Yext, which ensures that any site built with Studio will excel in technical SEO. Additionally, both developers and content editors can easily collaborate on a Studio project because the sites are compiled to simple React code. When content editors have the flexibility to customize websites with the ability to easily collaborate with developers, you will ship faster and better looking websites in a shorter time to market.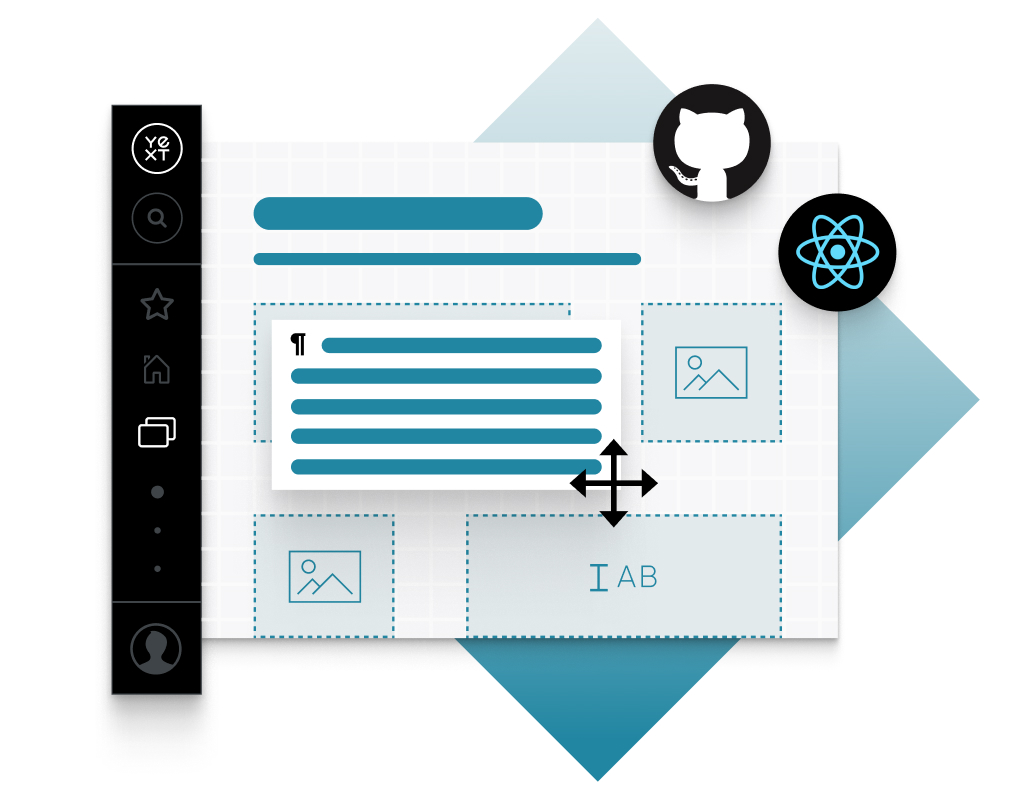 Drag & Drop UI
Studio's drag and drop capabilities writes React code on the backend, making it easier than ever to build a customized website for your business. This feature enables both content creators and business users to easily collaborate and build fully customized websites for their business needs.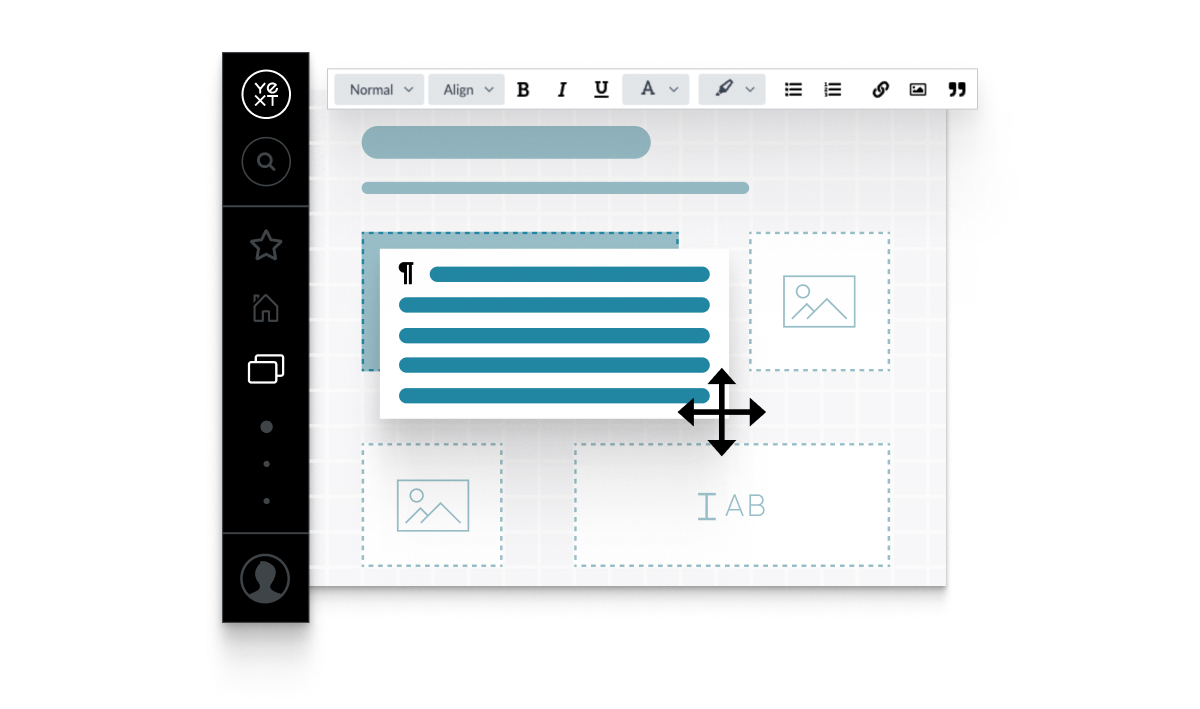 Starter Templates
Studio's starter templates for location pages, professionals, e-commerce sites, and more enable users to quickly build any digital experience.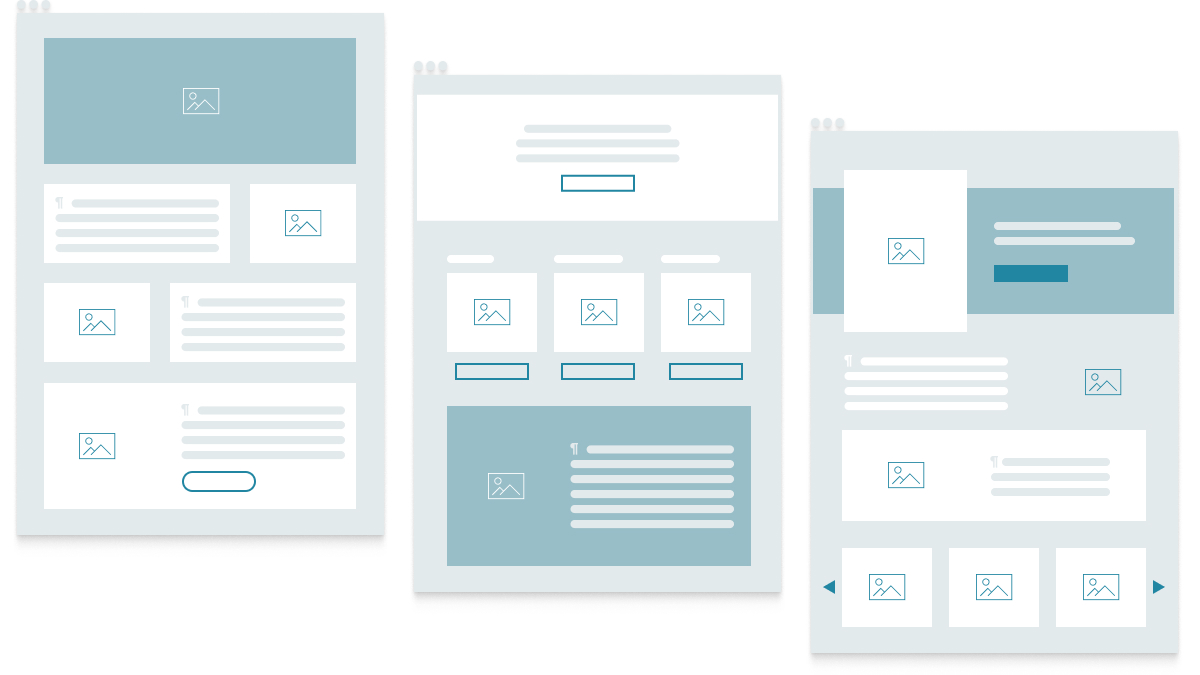 Modern Architecture for High Performing Websites
Studio is built on top of Yext Pages, which uses a JAMstack architecture. This means websites generated in Studio benefit from state-of-the-art technologies, such as static site generation and a global content delivery network (CDN), to help ensure superior speed and SEO performance.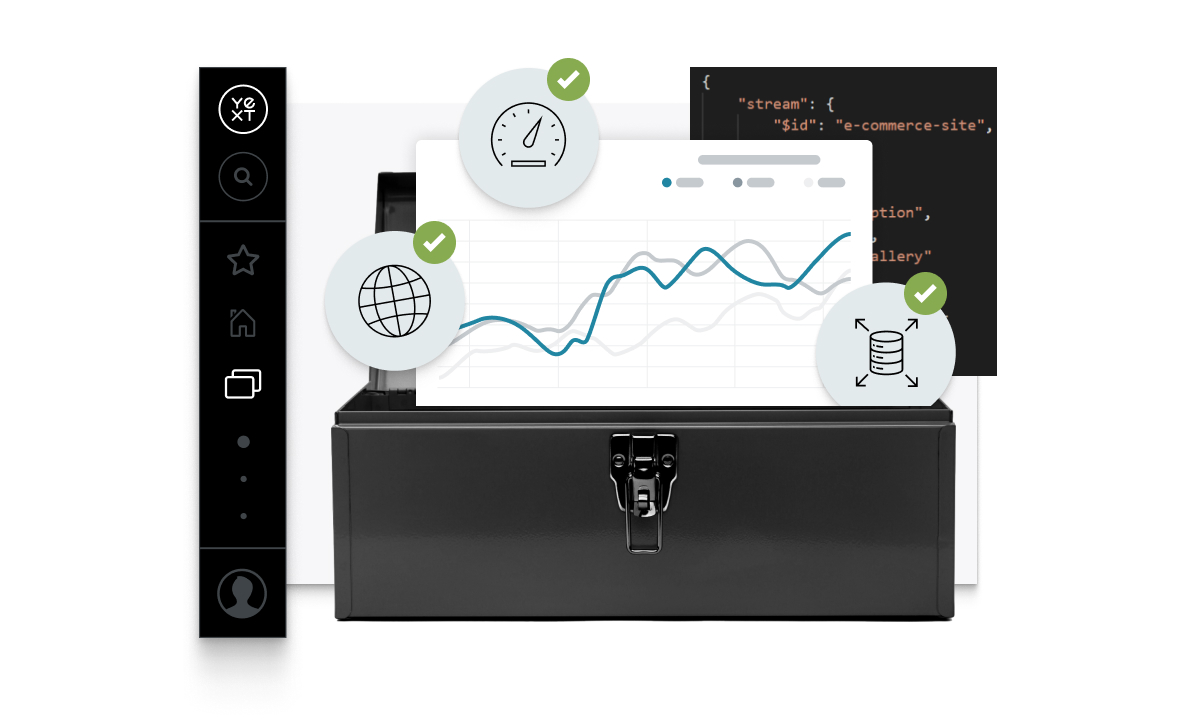 A Developer's Dream
Since Studio allows developers to build a frontend on React Code, developers can collaborate and further customize their websites using the coding infrastructure of their choice. With Studio's drag and drop feature connected in the code, non-technical users can make an update to the page without needing developers.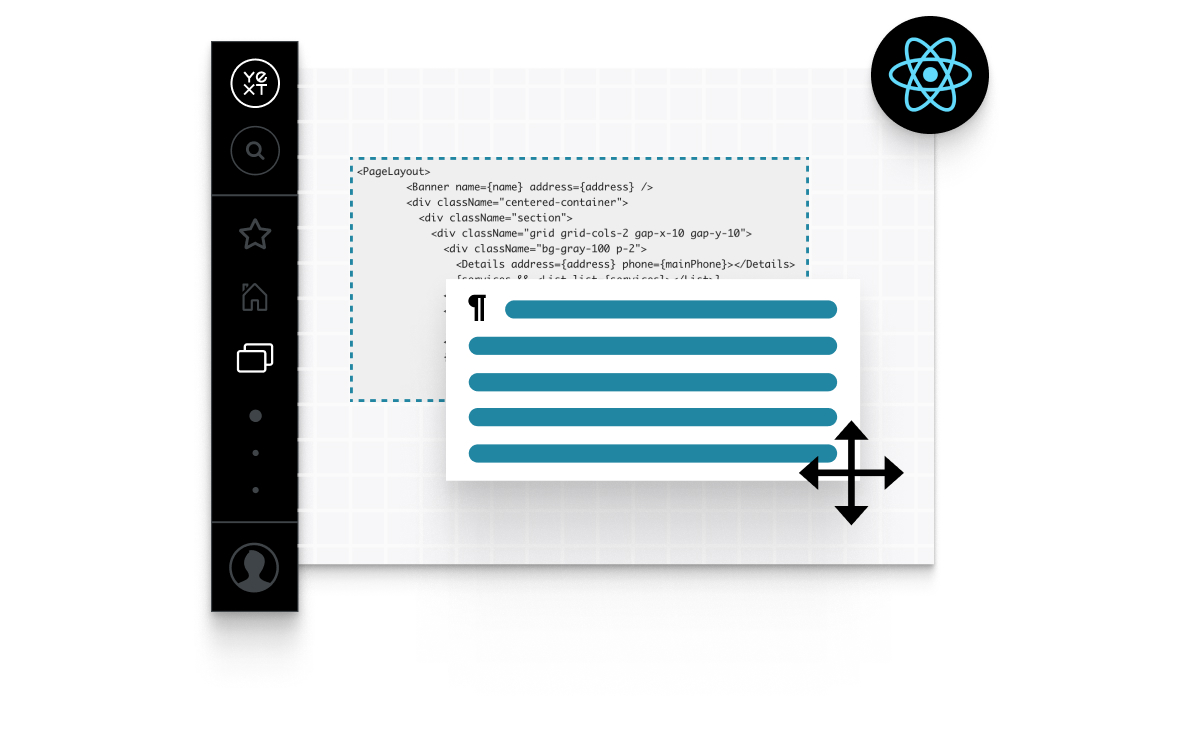 Content Editor Friendly
Updates in Content seamlessly flow to your website after publishing with no additional effort. This allows content editors to update website content without interacting with the website UI.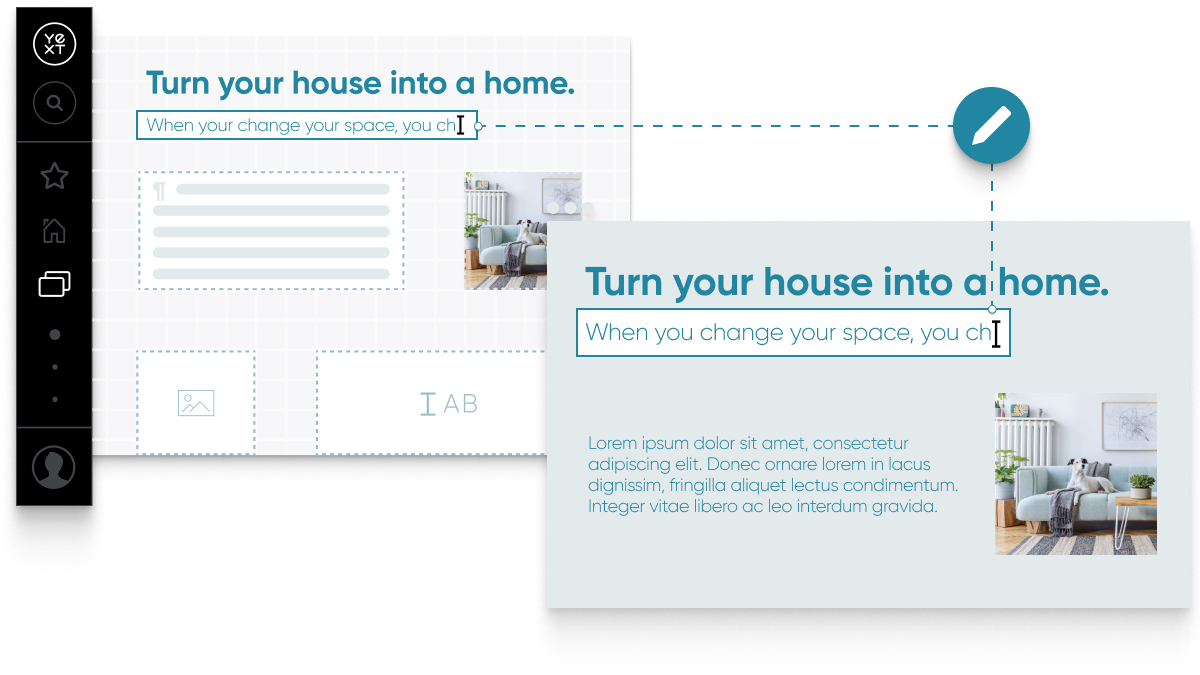 One Platform. Unlimited Solutions.