Google Photo Monitoring
Users who visit your Google listing have the ability to not only leave reviews, but to also post photos of their experiences. User Photos offer a great way for businesses to build trust with new customers by having actual patrons showcase their genuine experiences through photos they've taken. However, businesses need to be aware of user photos, as these photos are going to be seen by anyone visiting your listing. You wouldn't want someone posting inappropriate or mis-representative images on your business listing without any knowledge of it. With Google Photo Monitoring, we give you the power to monitor what is being posted about your brand, allowing you to better understand your online presence.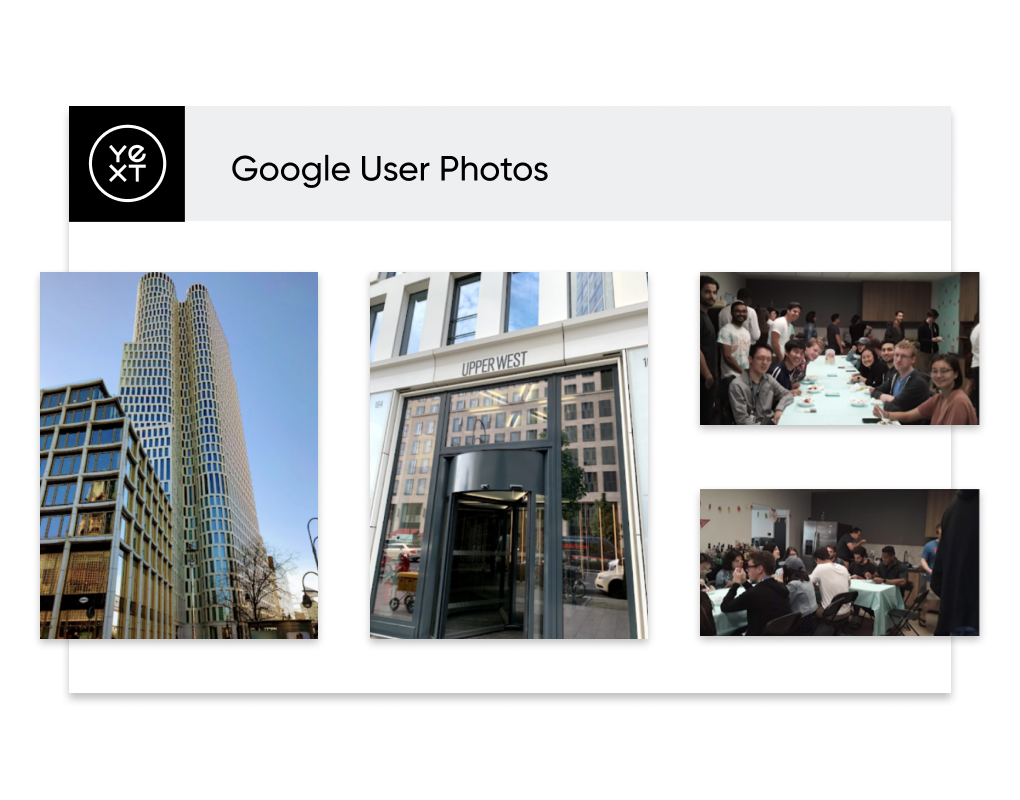 Google User Photos on Yext
When Google My Business is synced with Yext, you can easily access Google User Photos directly in the platform.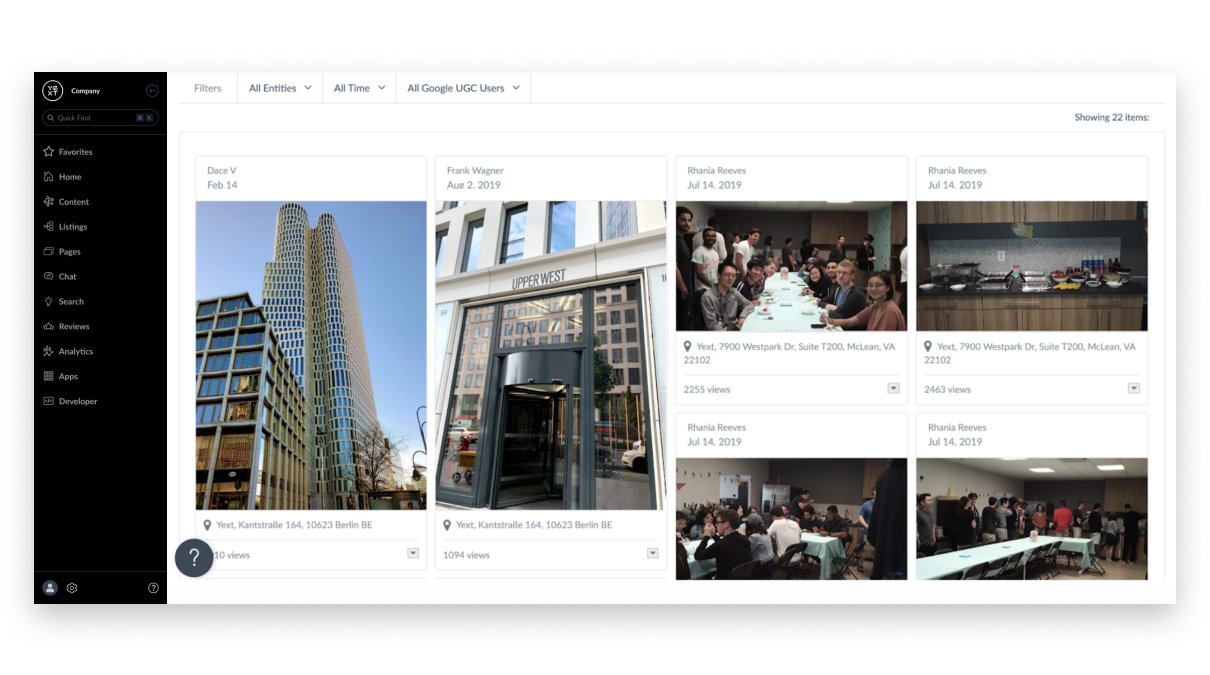 Filter Your Photos
You can filter User Photos based on entity, date, and the Google User. This allows you to get a better understanding of how customers are interacting with your business based on given parameters. When coupled with great analytics, you have powerful insights to drive important business decisions.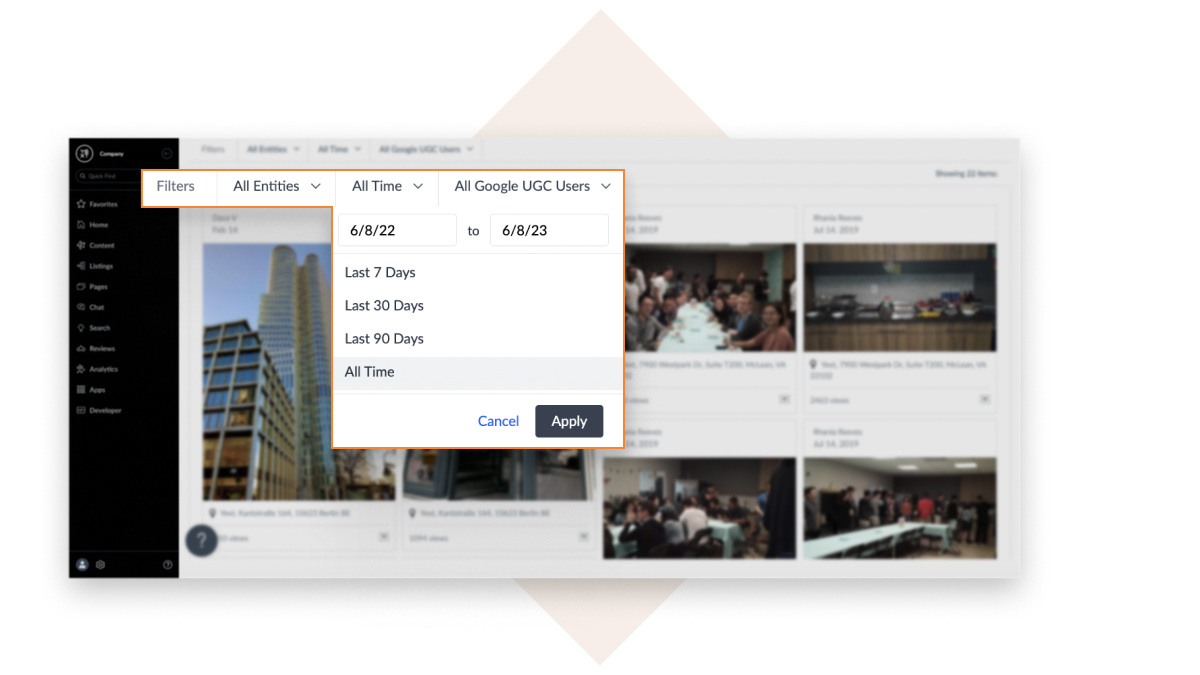 Flag as Inappropriate
Clicking on "Flag as inappropriate" will redirect you straight to Google where you can flag the photo as inappropriate. Ultimately, Google holds the decision to keep or delete photos that are flagged. This functionality allows you to manage your photos from one location.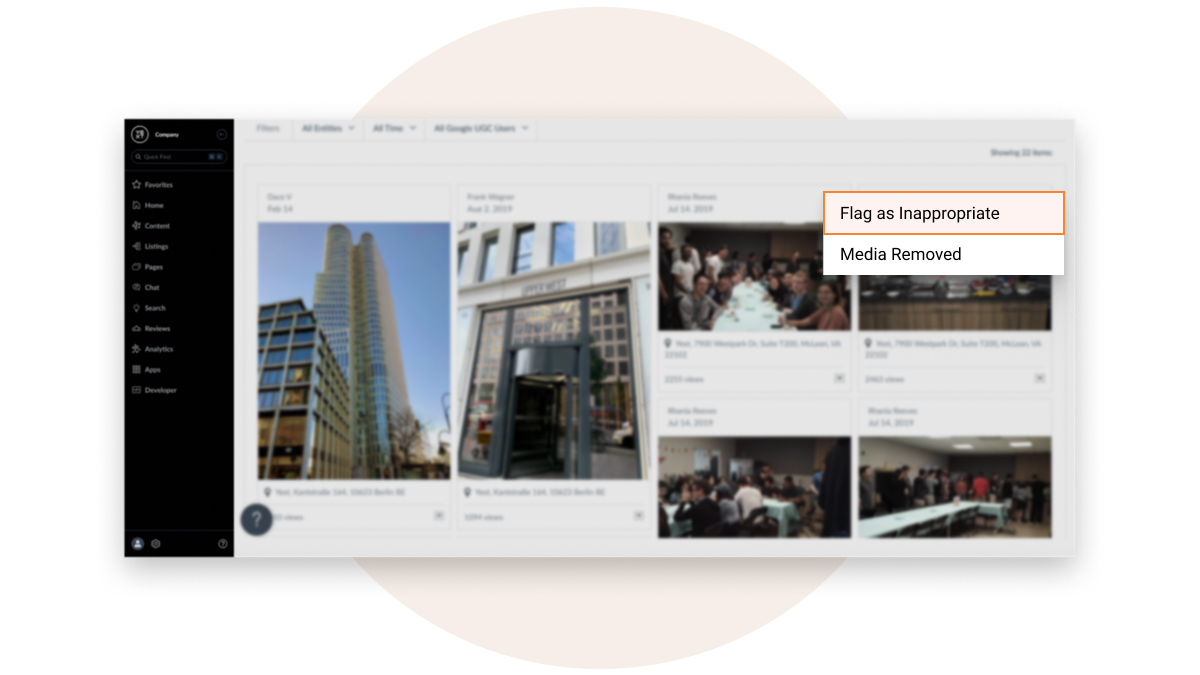 One Platform. Unlimited Solutions.