Users and Access Control
The more people that can access the Yext platform and can manage your brand's data, the better your brand's experience will be. Yext's User Access consists of two main components. The first component, role, provides which permissions a user has within the platform. The second component, scope, includes which entities a user is able to access, manage, and make changes. Yext's robust access controls allow brands to provide their users with the precise access they need and nothing more.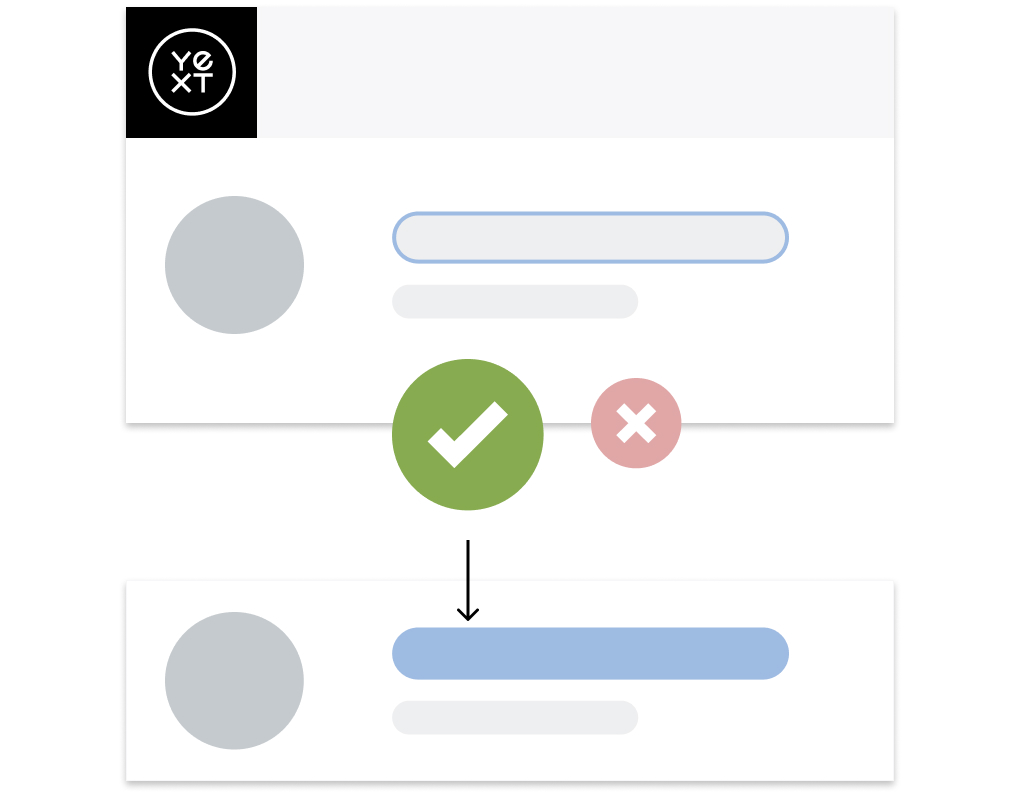 User Groups
User Groups are a way to designate or organize types of users in your account, independent of more granular permissioning. This includes organizing your users for workflows such as Suggestions approvals or identifying types of Users in your account.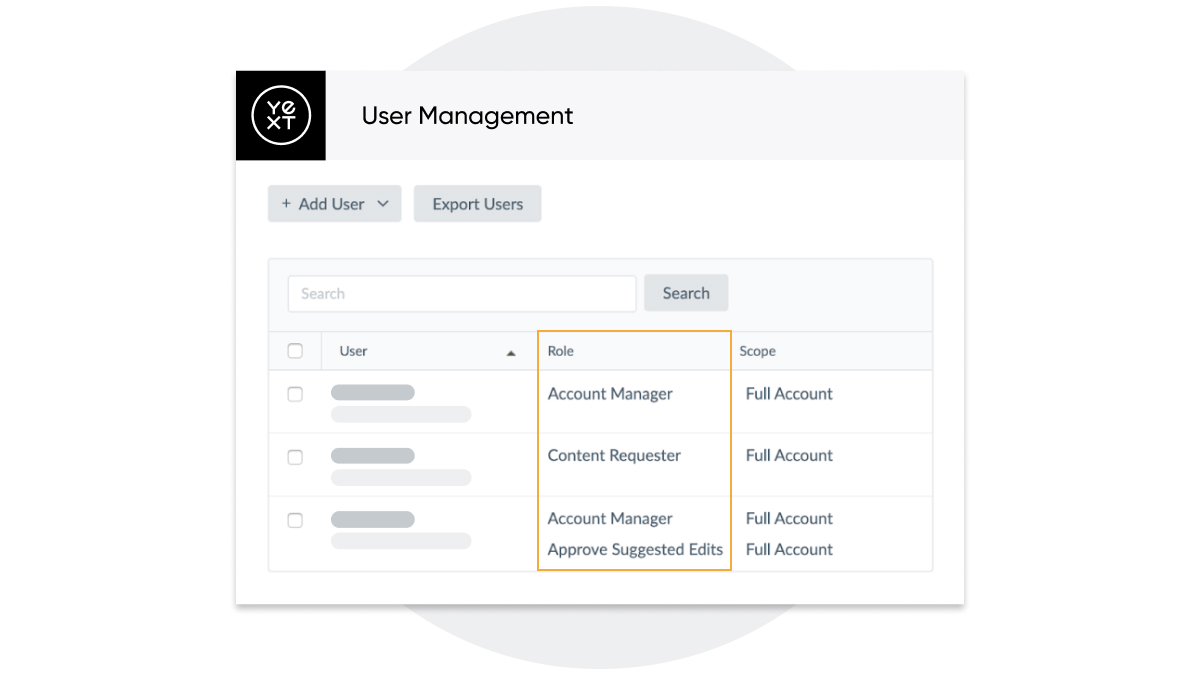 User Roles
Almost every screen in the platform, and in many cases each button, is gated behind a permission. This allows brands to customize each user's experience in the Yext platform to a very granular level. Each role is made up of a set of permissions that correspond to those screens or actions. Yext comes with several roles out of the box that include combinations of permissions that fit common personas, or users can define their own roles by hand-selecting each permission via our Custom Role Interface.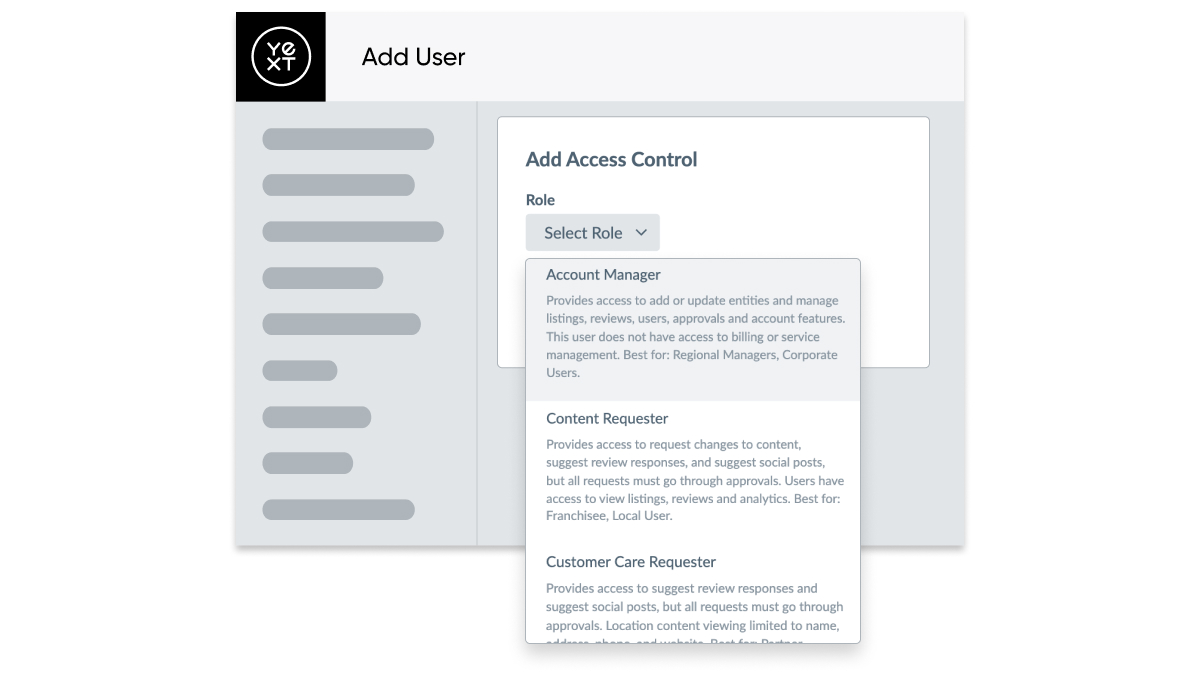 Adding Users
Using roles and permissions, you can choose what each user can do or see in the platform, while also benefiting from their contribution. For example, a franchise owner could be assigned the Entity Manager role which has access to specific entities, can update content, manage listings and reviews, view analytics, and create dashboards and reports for their entities.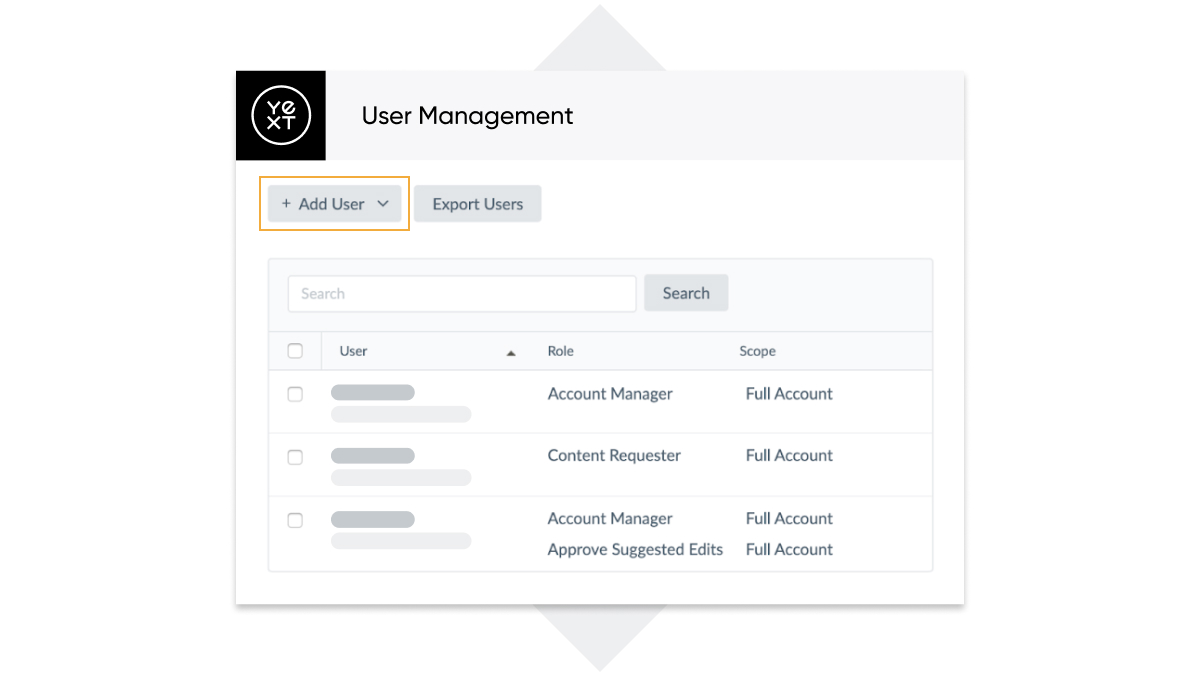 One Platform. Unlimited Solutions.