Empower Customers and Agents to Self-Serve with Yext Support Answers
Answer support questions before they become support tickets. Streamline the resolution process with Yext's modern, AI-powered customer support solutions.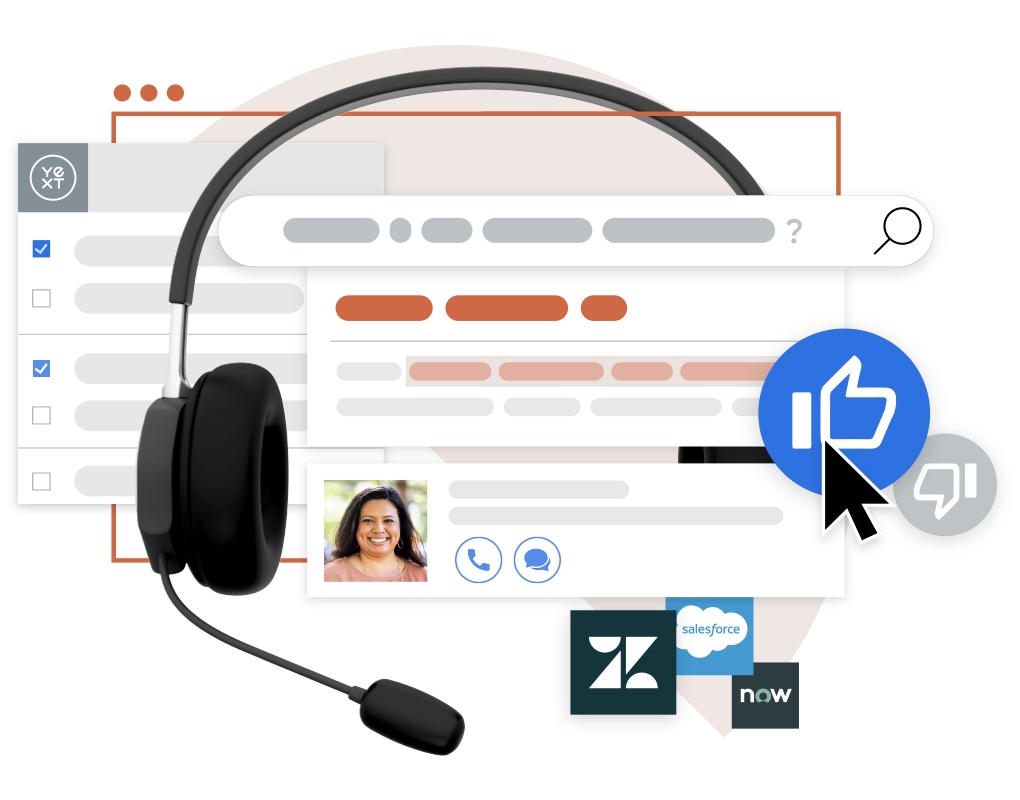 Simplify self-service with a world-class search experience
90
%
Of your FAQs could be answered by direct answers
75
%
Click through rate of searches for "Remote Support" and "Remote Help"
The Answers Platform
Explore the integrations and platform features behind Yext Support Answers that help you deliver cutting-edge search experiences.
App Directory Integrations
Use Yext's pre-built integrations with all the business tools and services you trust to enable search for your help articles and more.
Simplify self-service with a world-class search experience