Healthcare
Boost your provider rankings and reviews to help your patients make informed decisions about their care
Provide management and control over what patients and consumers are saying on third party review sites so that you can optimize your providers' online reputation.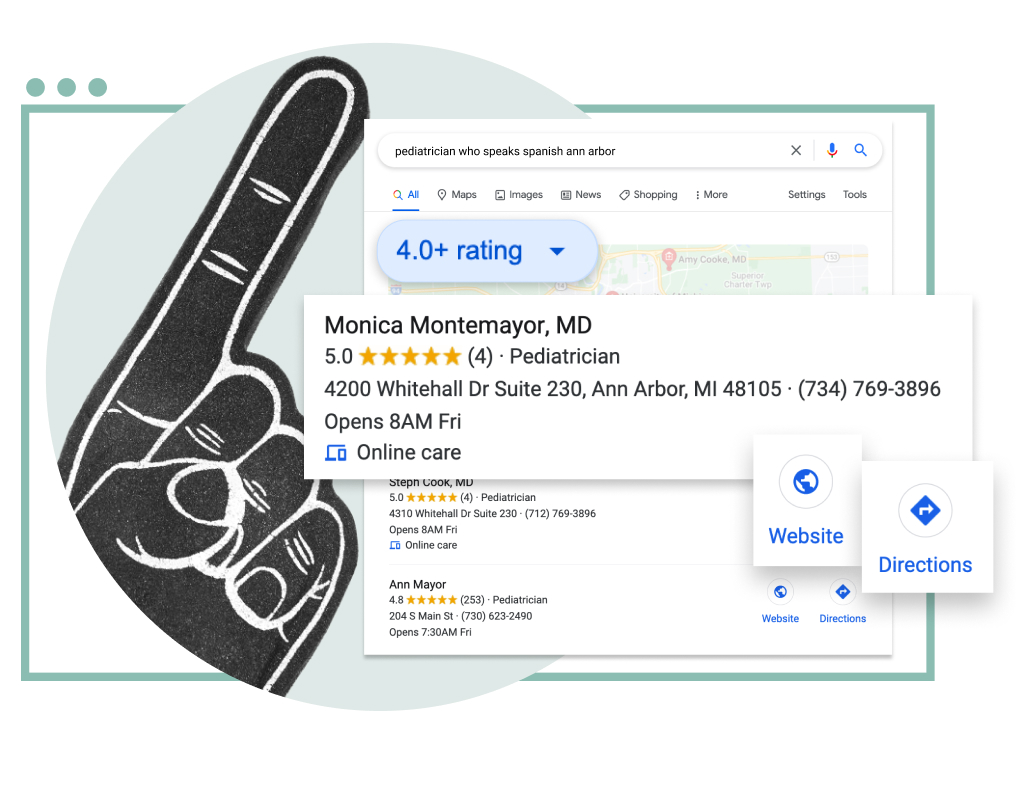 Your Reputation Impacts Your Organization
%
of patients use online reviews to evaluate providers*
%
of patients will not consider a healthcare provider with an average star rating lower than 4.0**
x
Yext customers that respond to at least 50% of their reviews are rated .35 stars higher than organizations that don't***
Optimize Your Reputation to Show up in Search
Centralize patient feedback
Take advantage of Yext's direct integrations by pulling in all of your reviews across the knowledge network in a single dashboard, keeping you informed at scale.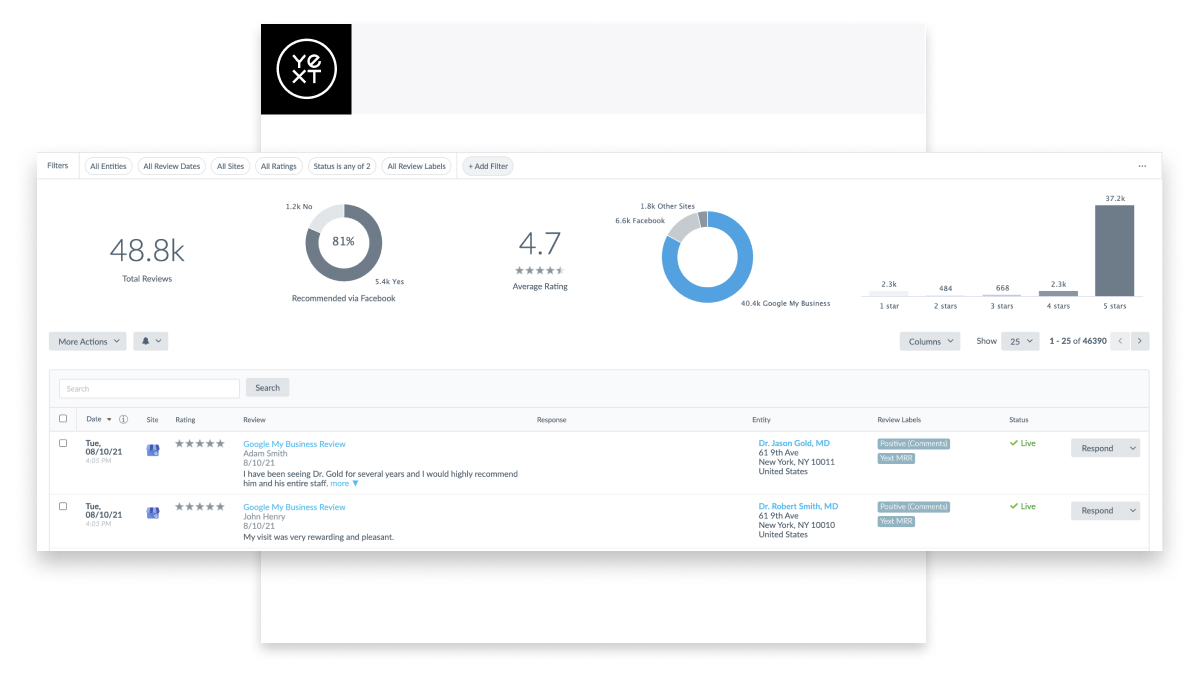 Ask for powerful patient feedback
Request feedback that gives you a more accurate picture of the overall patient experience. You can then add those reviews to your website.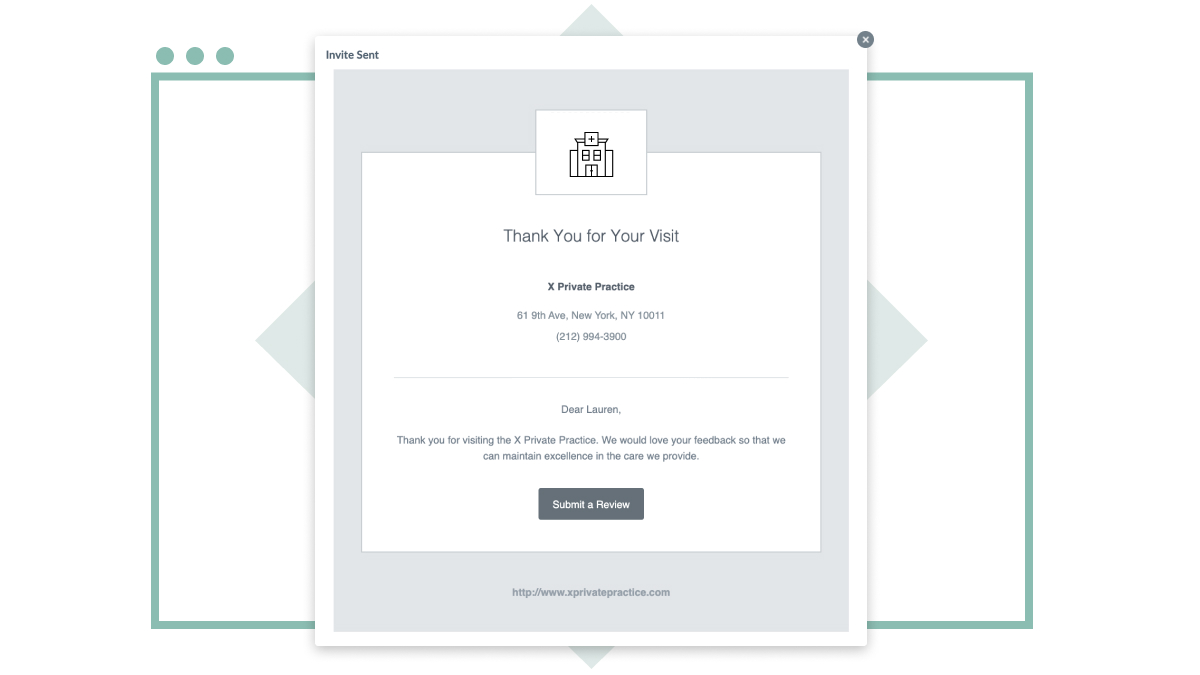 Respond thoughtfully to patient reviews at scale
Deliver genuine responses to patient reviews. Quickly identify the important keywords in each review, then use those keywords and their underlying sentiment as the dynamic building blocks for a personalized, on-brand response.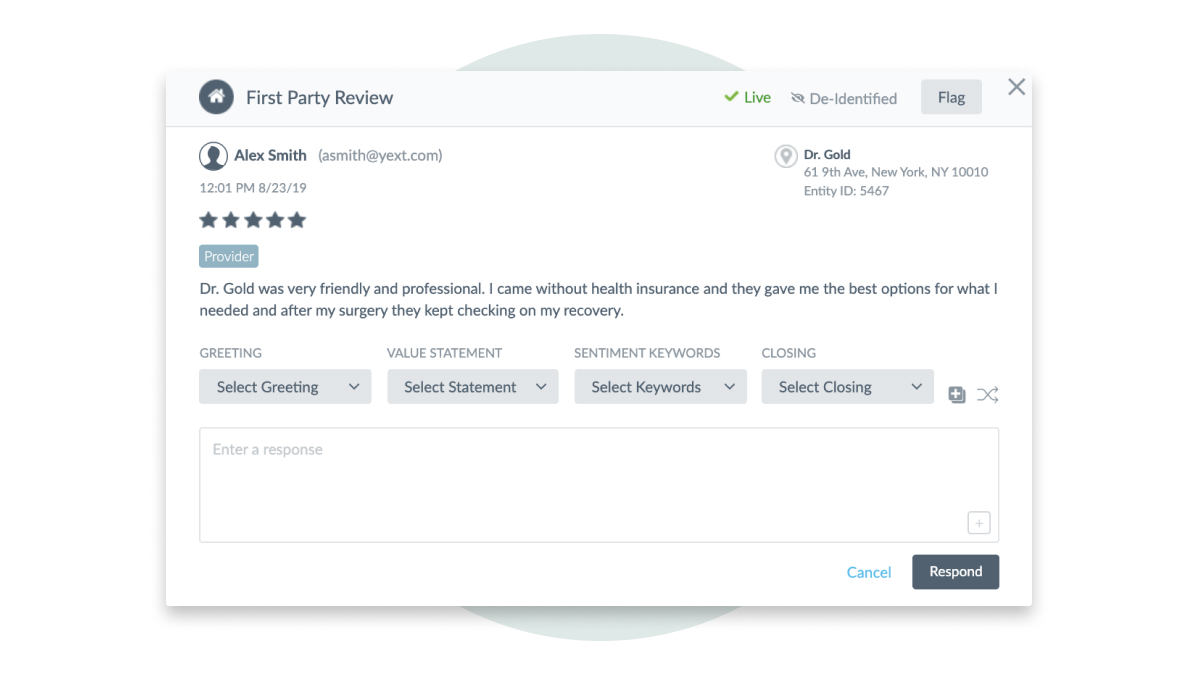 Measure and act on ratings and reviews
Natural language sentiment analysis tools help you identify individual keywords within patient reviews and assign a sentiment score to those words based on the context provided by the reviewer.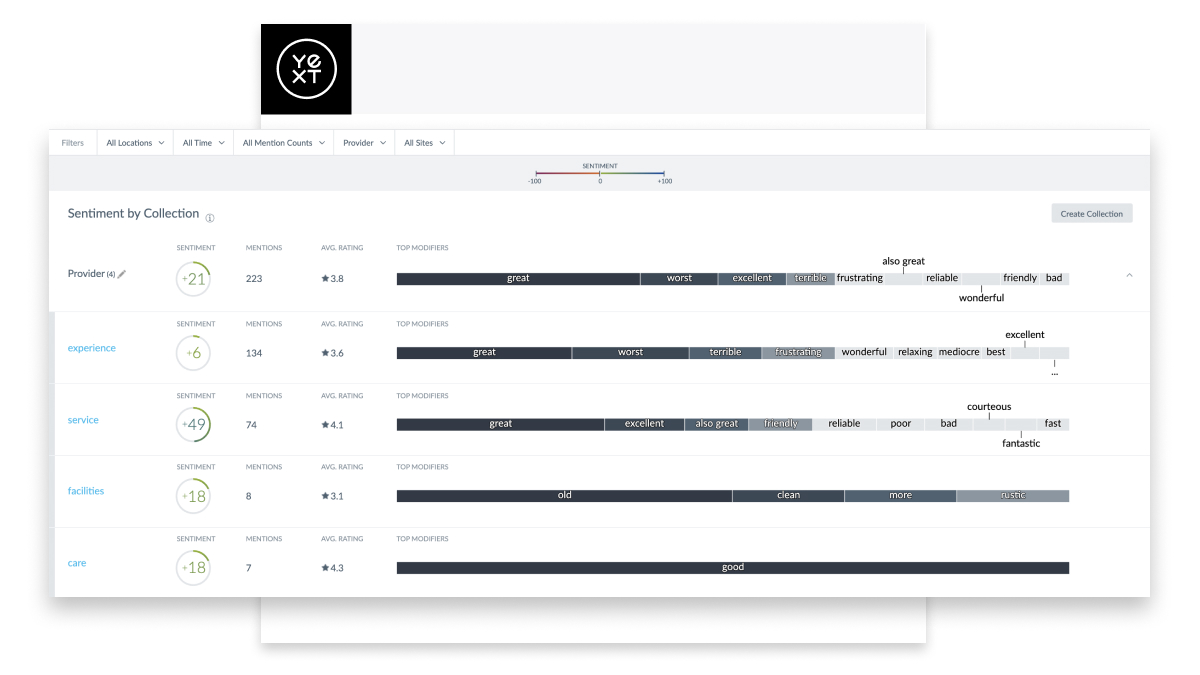 Track Competitors and Trends
Yext empowers you to see how your ratings and reviews compare to other providers, while also evaluating you across the local search landscape. Understand your ratings in context by tracking up to 5 local competitors.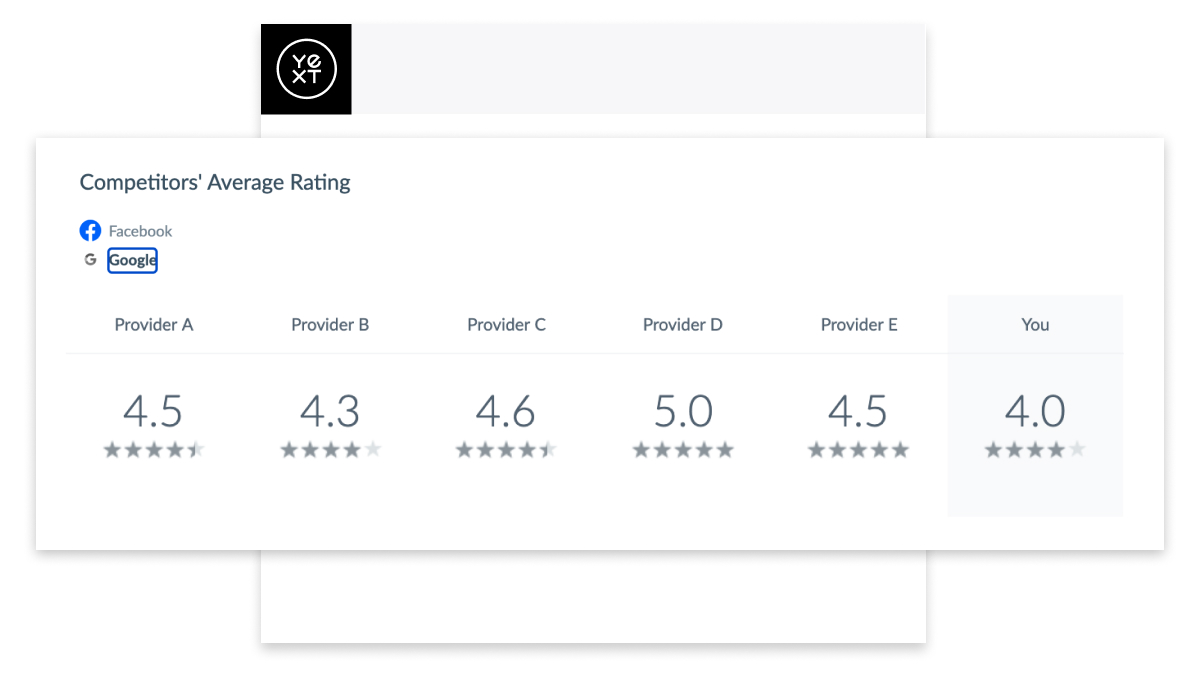 The Answers Platform
Explore the integrations and platform features behind Yext's healthcare solutions that help you deliver cutting-edge search experiences.
Publisher Network
Power listings for your healthcare facilities and professionals on top of third-party search platforms. When people are searching for health information off of your website, they appear everywhere those searches take place.
App Directory Integrations
Use Yext's pre-built integrations with all the business tools and services you trust to enable appointment booking, data analytics, and more.
Explore More Healthcare Solutions