Connectors
The most powerful content management systems are robust with information that reflects your entire business. But it can be challenging to unify that content into a single source. Connectors give you the flexibility to create and manage integrations with one user-friendly tool, making it even easier and faster to build your CMS.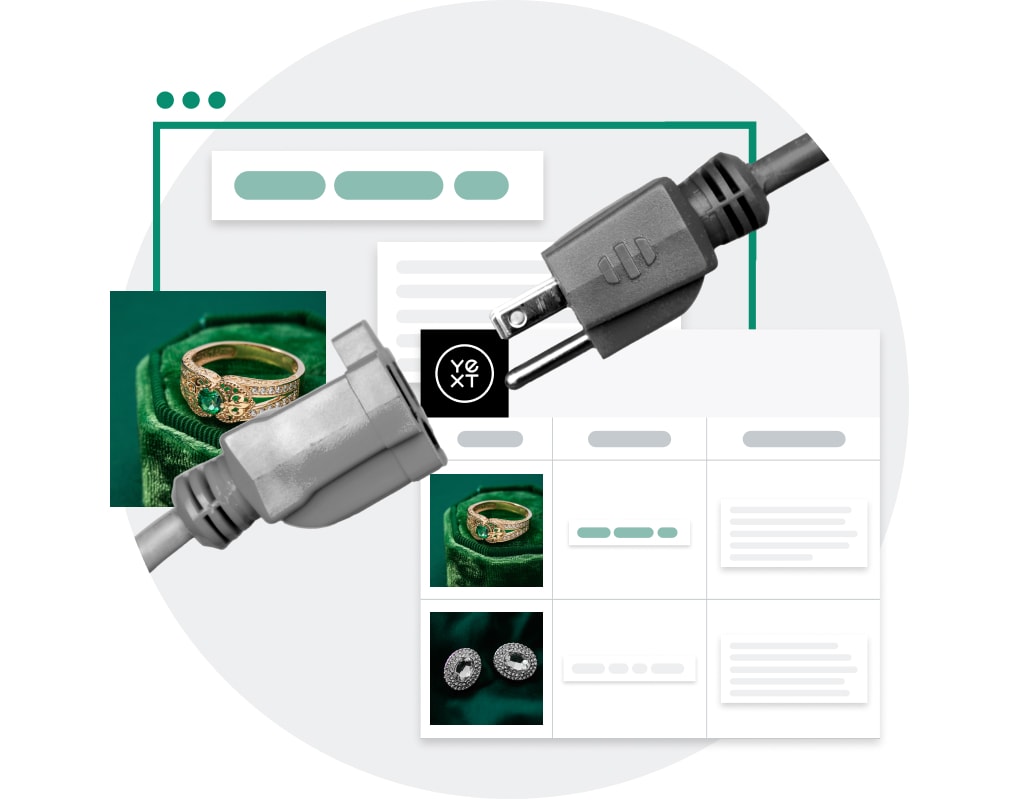 Multiple Content Sources
We know your content lives across a number of different environments. That's why Yext has built a variety of integrations to connect to Yext Content, including file uploads, APIs, the Web Crawler, Apps, and more. While all these options provide flexibility to match your workflow, this is only the beginning as we continuously expand the Connectors integration options.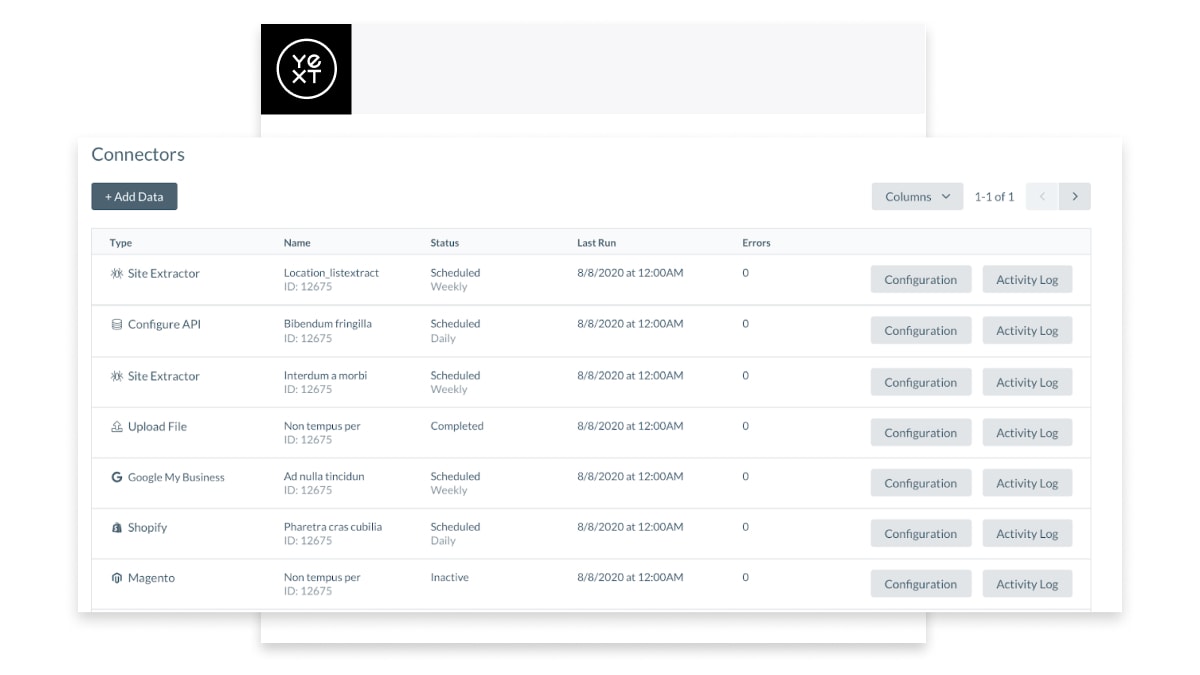 Highly Customizable
Connectors provide a high level of customization, so integrations can be as sophisticated or simple as you'd like. You can choose the frequency at which your integrations run to ensure your CMS is always kept up-to-date. The flexible, one-time configuration of Connectors allows you to spend time where it matters most while capturing the data you deem important.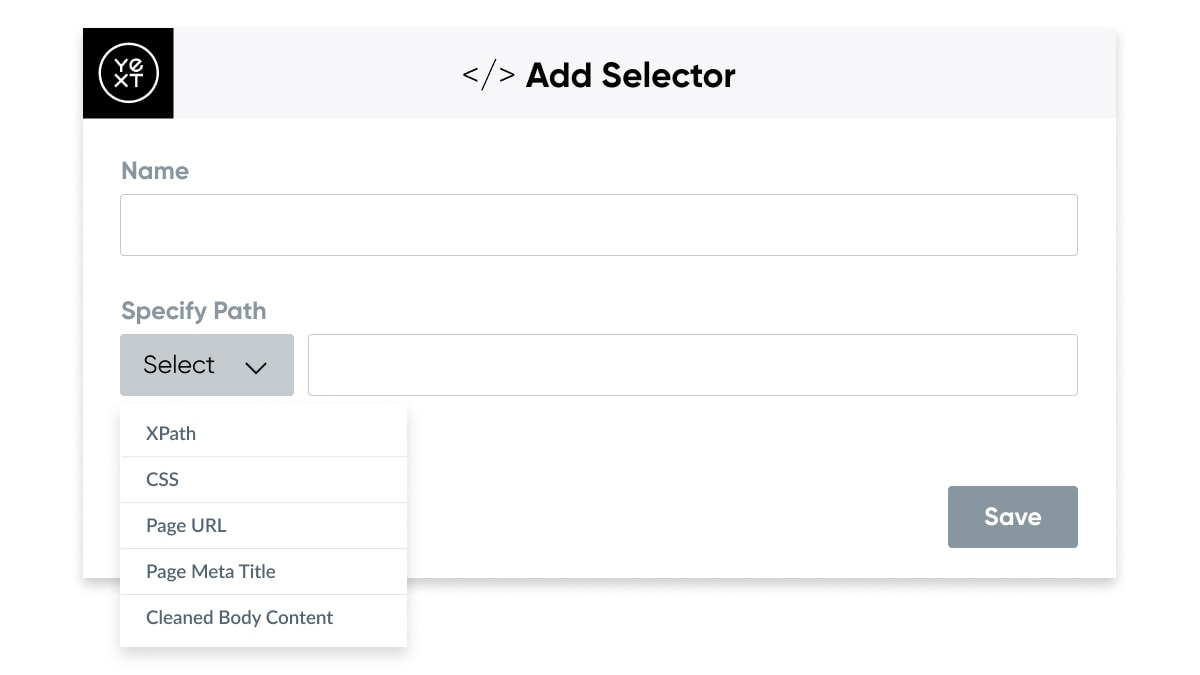 API Connectors
Easily pull or receive data directly from APIs using the API Connectors. With the Push to API Connector, you can POST data to a schema-less endpoint via a regular API call or a Webhook message. Using the Pull from API Connector, you can easily specify API details to pull data from an external endpoint, including support for those APIs backed by OAuth 2.0 authentication. API Connectors can be triggered on a specific schedule, on-demand in the platform by clicking a button, or via API.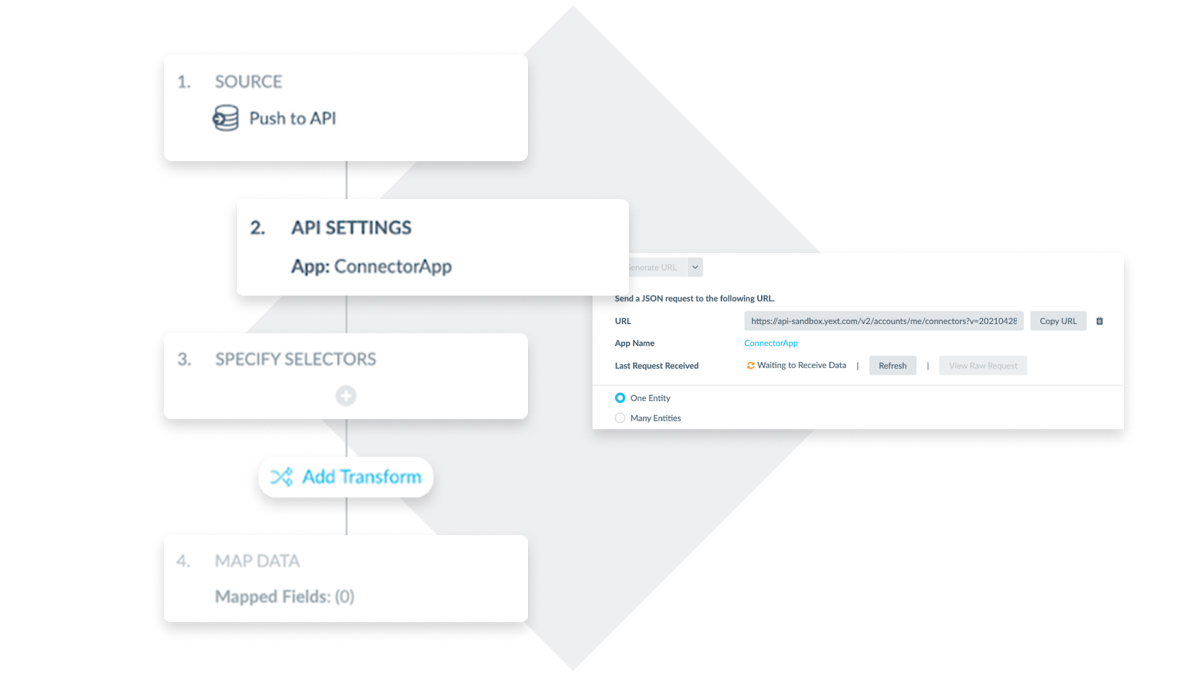 Web Crawler
Yext provides a number of options to get your data into the platform, but what if it lives directly on your site? The Yext Crawler is a Source in the new Connectors framework that helps users scrape web pages, including PDF files, to extract content to store in your CMS. Our customizability features allow you to extract precise data based on CSS or XPath or use built-in selectors that capture commonly extracted data, like Page Title and Body Content. We offer tons of flexibility in Configuring your crawl, such as the ability to set the exact pages to include, rate limits, crawl frequencies, and more.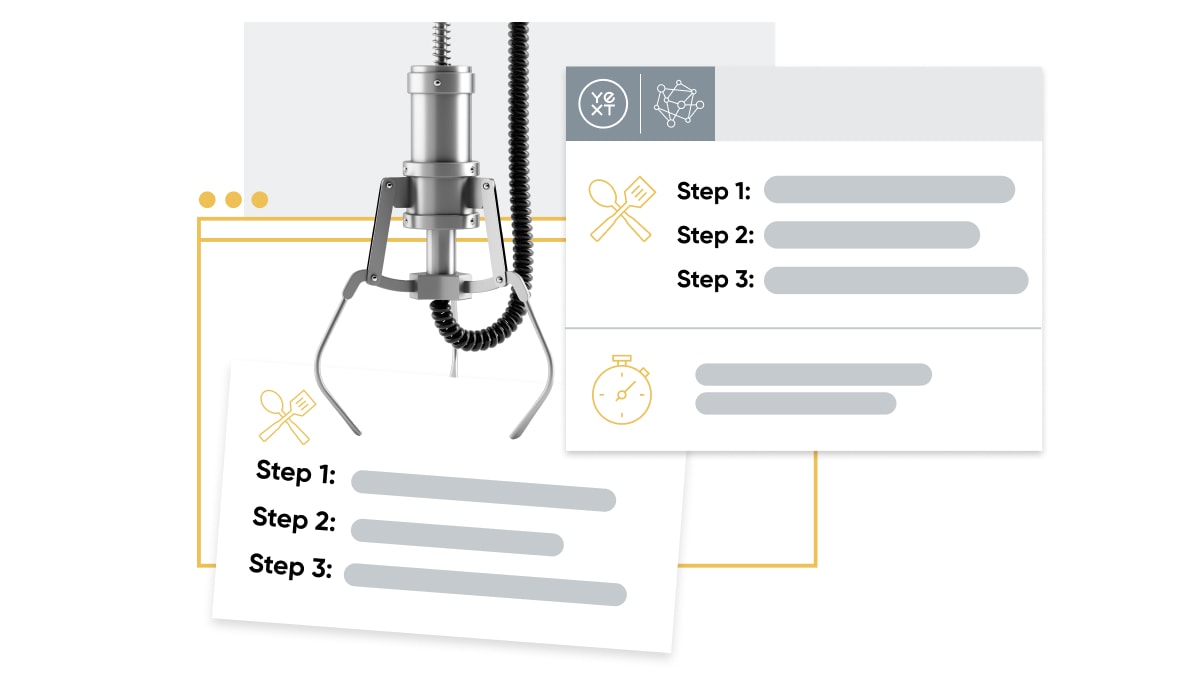 Functions as a Source
Users can now write custom TypeScript functions that the Connector will invoke each time it is run to fetch data. This new feature is a powerful addition to the Connectors framework, allowing developers to build fully custom connector sources. Learn more about Functions in our Developer Guide.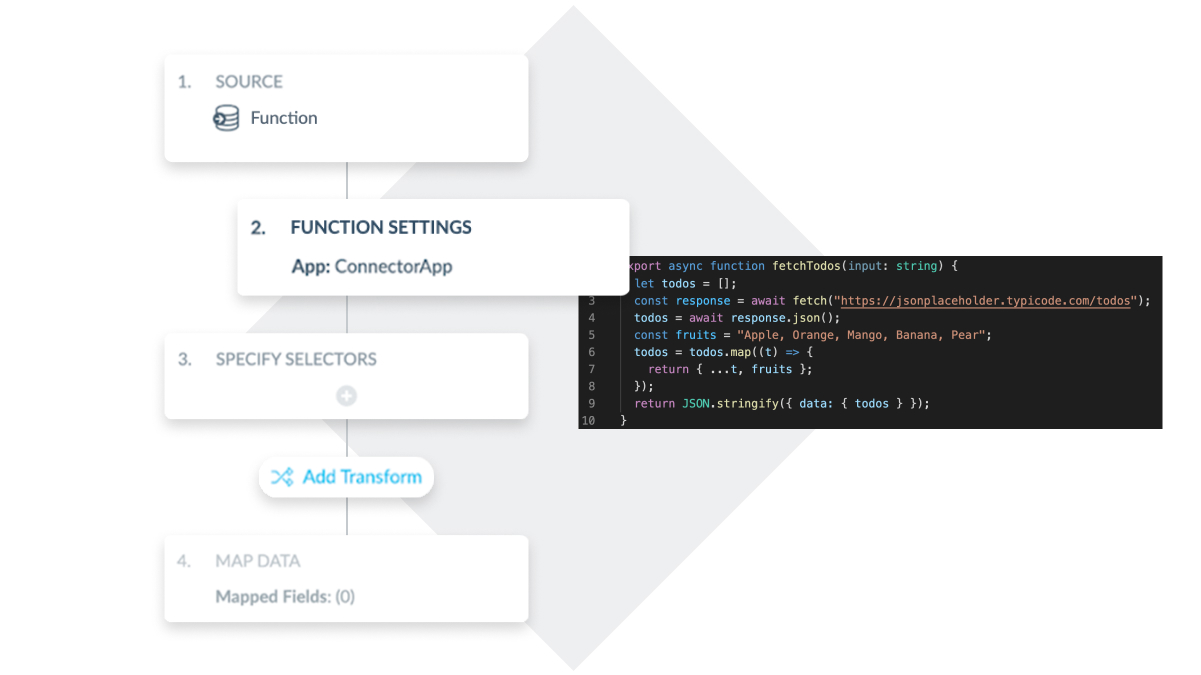 File Upload as a Source
Users can now upload Excel, CSV, and JSON files within the Connectors framework. The new source allows users to take advantage of the modern UI, data cleansing capabilities, and saved configuration options of the Connectors workflow for easy content ingestion and updates.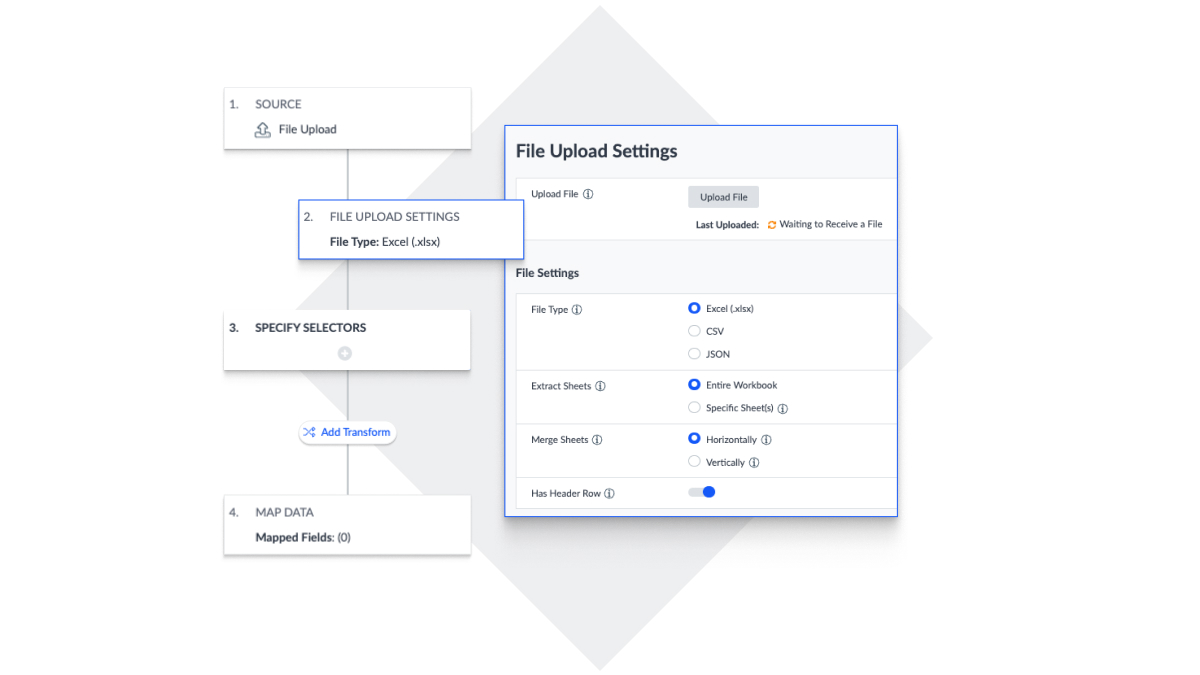 SFTP/FTP File Pickup
You can build Connectors that pull files from your server into Content at a regular cadence to ensure that data in Yext is always the most up-to-date. Using Yext's advanced transform library, these Connectors can be configured to automatically clean and format data from files.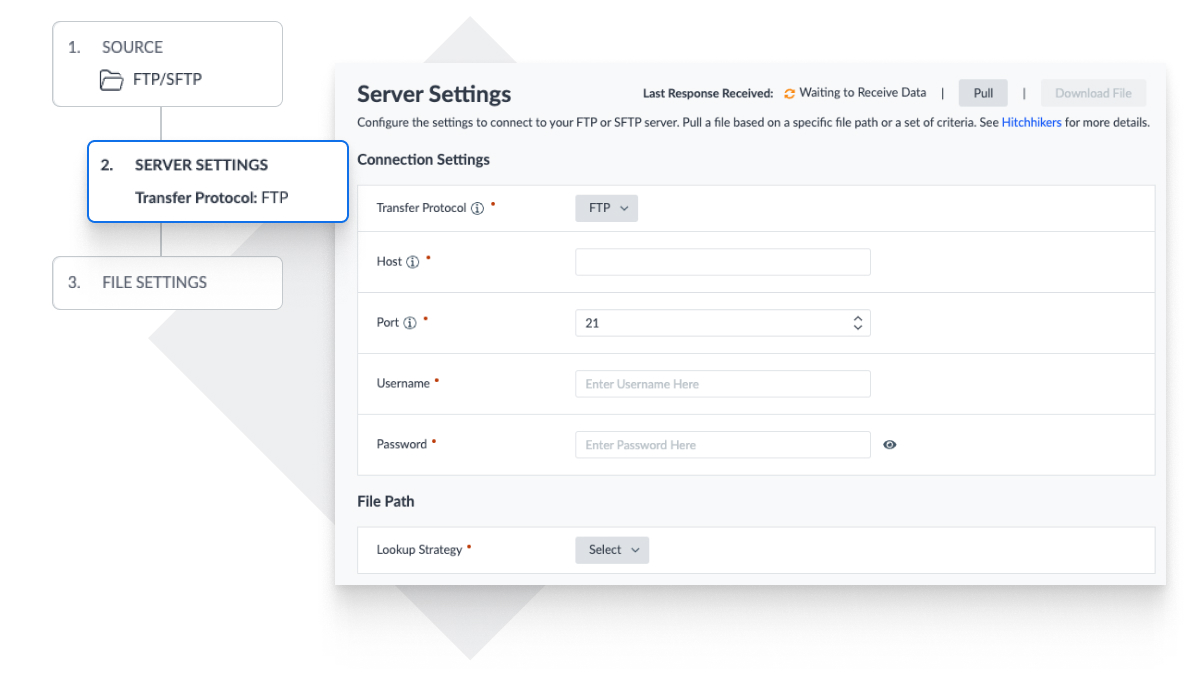 One Platform. Unlimited Solutions.