Search Overlay
Yext has a number of options to provide amazing interactive search experiences for clients looking to seamlessly integrate search into their webpages. Among them is a single, simple overlay module. A small button on your page opens up an overlay panel where users can view recommended searches and type queries. With this integration, you can either show the results inline, or redirect a user to a full page.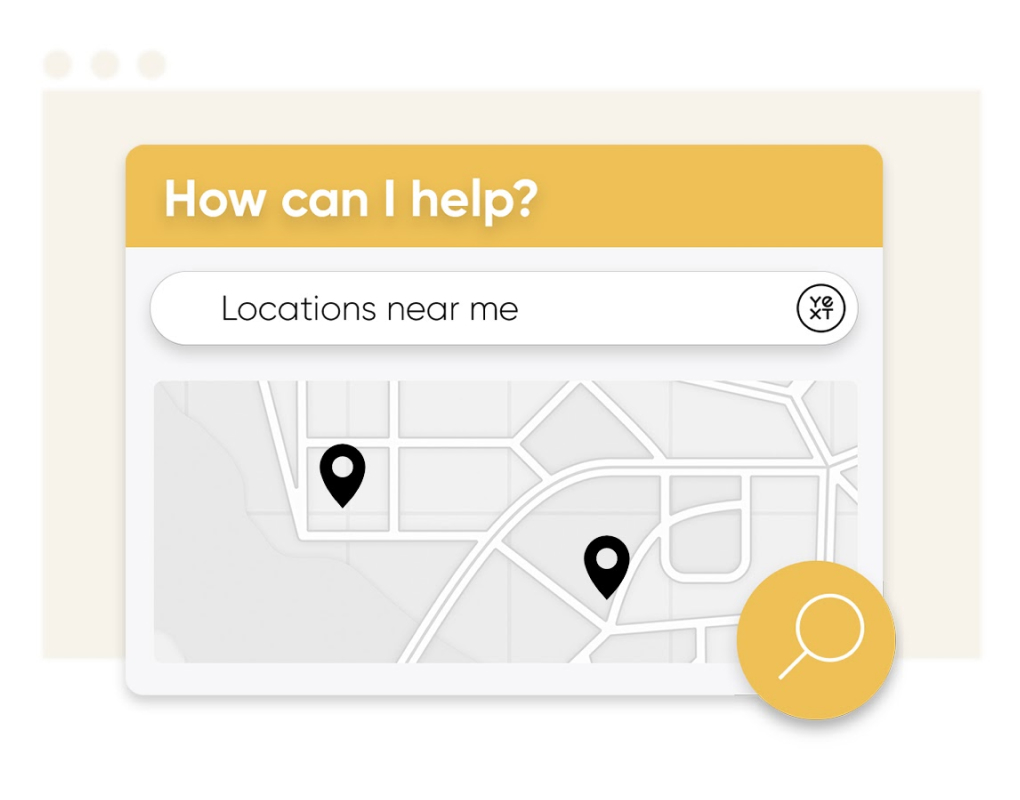 Overlay Prompts
The overlay panel conveniently greets users with prompts, so users are only one click away from running your recommended queries. Plus, the built-in search bar allows users to type in the questions they most want answers to and view your powerful Search results.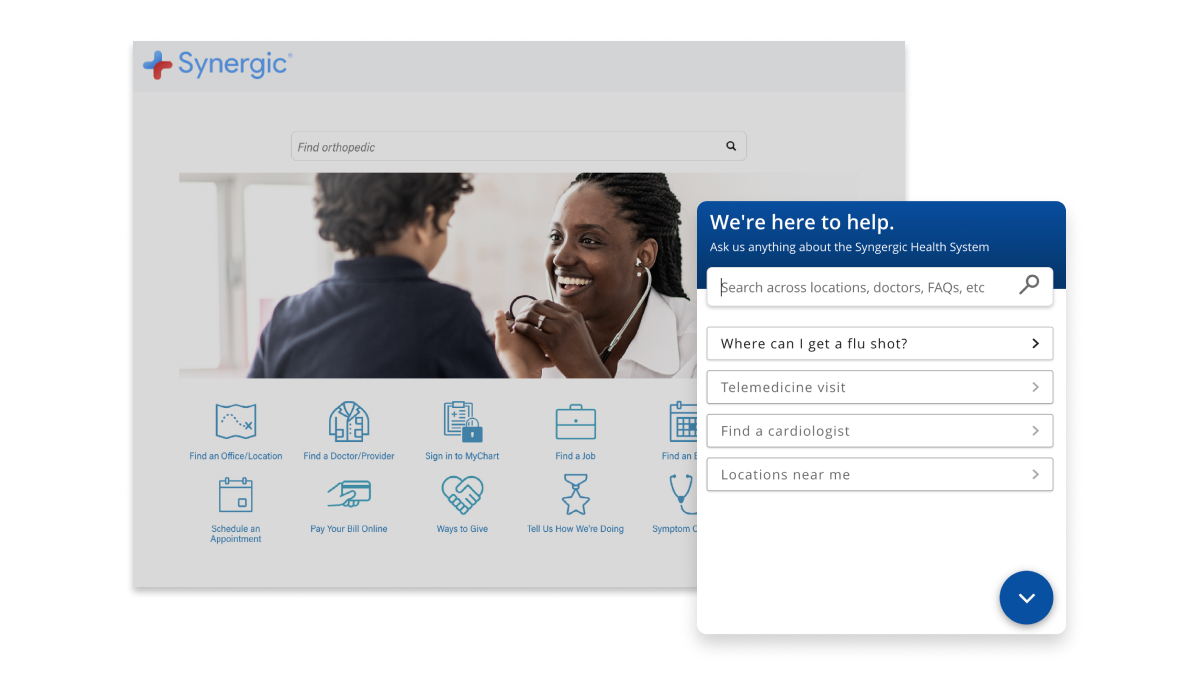 Perfect for Multitasking
Your users are busy, but that shouldn't stop them from getting the answers they need on your site. The overlay option for Search is great for multitasking users on the go. The overlay let's you integrate rich search results with your check-out flow, help page, menu, or anywhere else on your site that users have questions.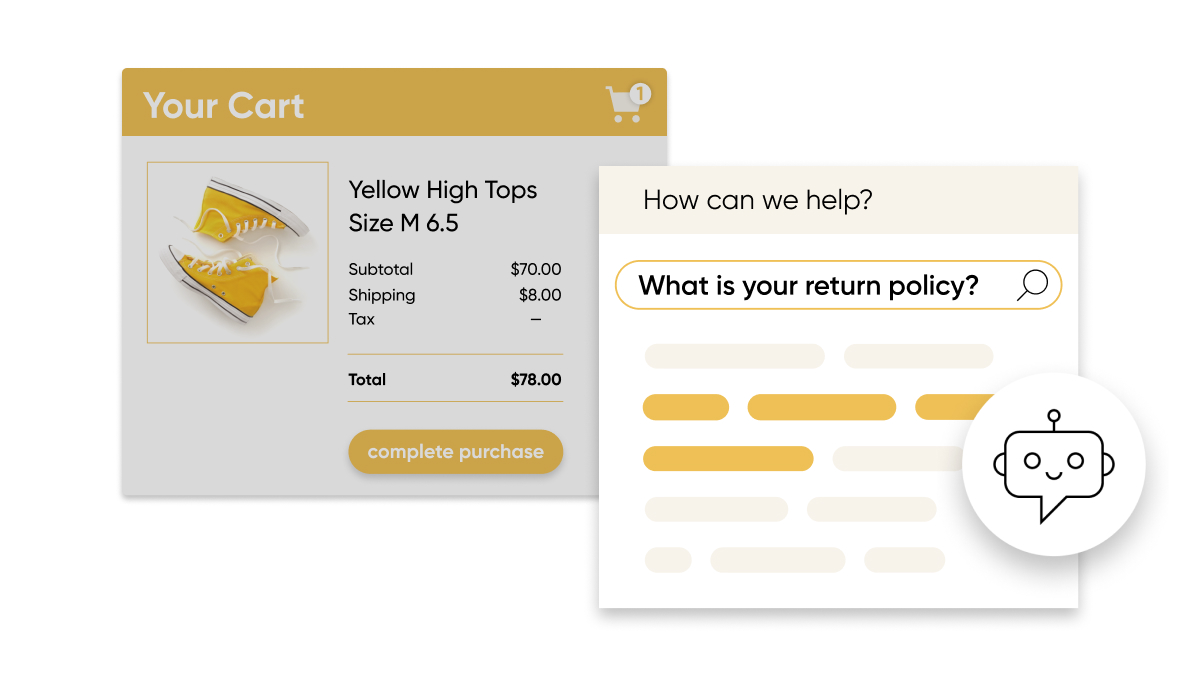 In-line Search Results
When users run a search in the overlay panel, search results can appear in-line. This allows users to seamlessly conduct their entire search journey within the panel. Like our out of the box frontend for standalone search results pages, in-line results include specialized cards and customizable branding so each of your entity types can shine in search.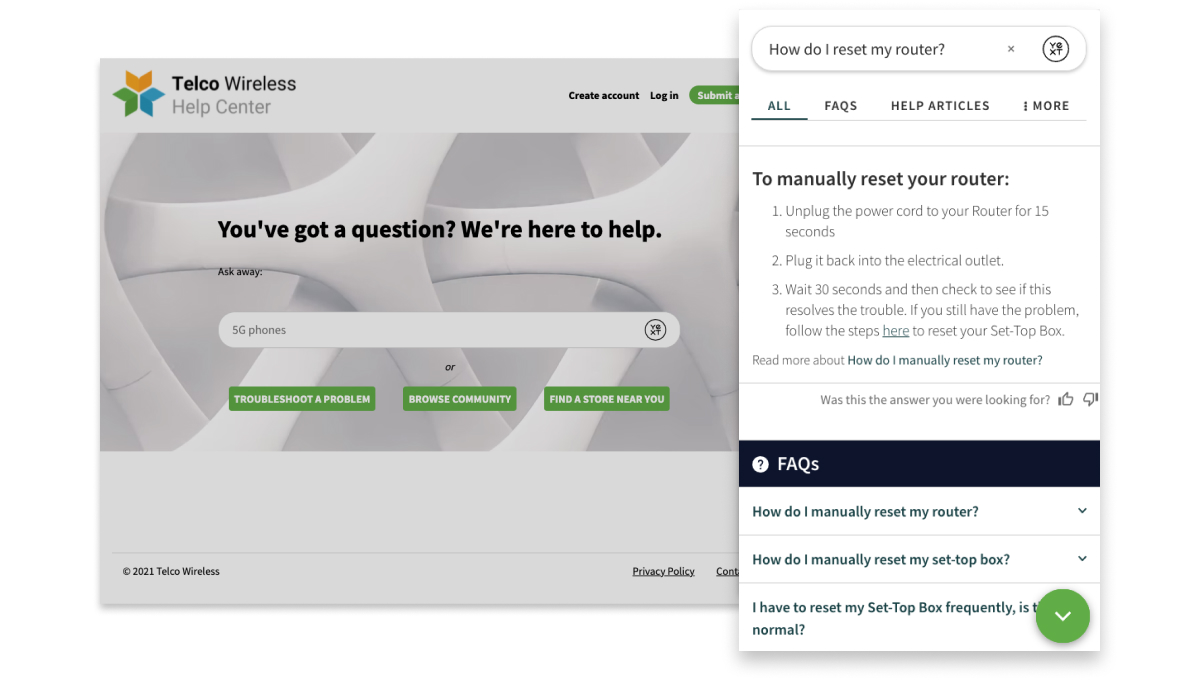 One Platform. Unlimited Solutions.