Suggestions
Keeping data fresh, accurate and robust is incredibly important for Search. The Suggestions feature helps you fill out your CMS with the most accurate, fresh information by surfacing suggested edits to your data. Suggested edits are pulled in from external sources like Google and Facebook (if you use Yext Listings), your own users and directly from Yext. Reviewing suggested edits from all sources in one place allows you to compare edits and choose the best ones to save to your CMS.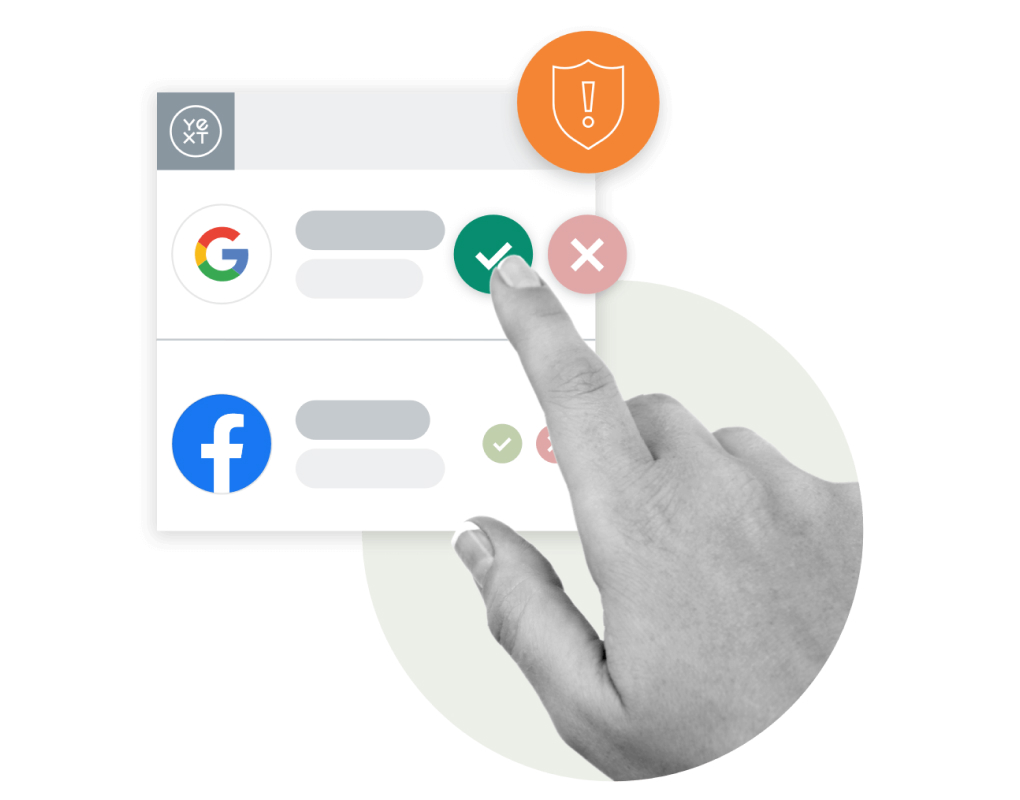 Publisher Suggestions
Publishers like Google, Yelp, Facebook, and Bing often receive submissions from consumers with suggested updates to your Listings. Through the Suggestions feature, you can view and approve or deny those proposed edits directly in Yext. Without Yext, publisher suggestions could automatically overwrite your data, whether or not they are accurate. With Yext, you control the public facts about your brand so they are always accurate, up-to-date and complete.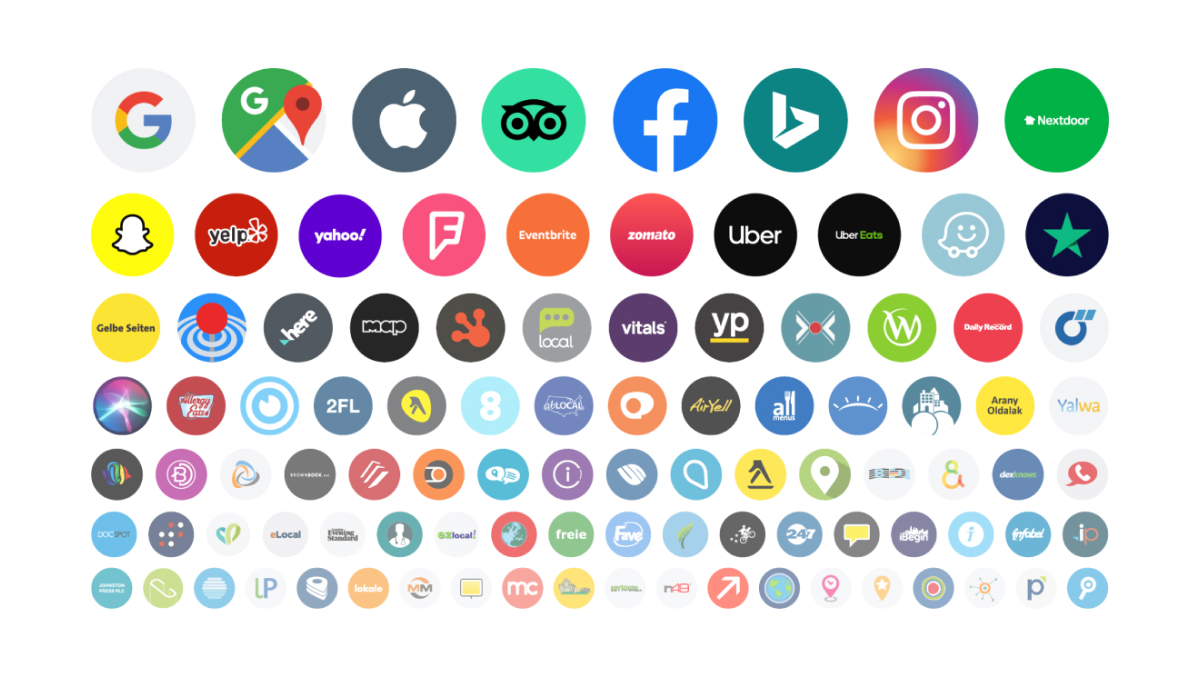 User suggestions
Getting localised data into your CMS can be difficult as it is often dispersed across a wide field of people "closer to the ground". Enabling users in your account to suggest edits can help you source more information for your CMS but at lower risk – nothing will get published publicly until someone approves the content to make sure it is on-brand and compliant.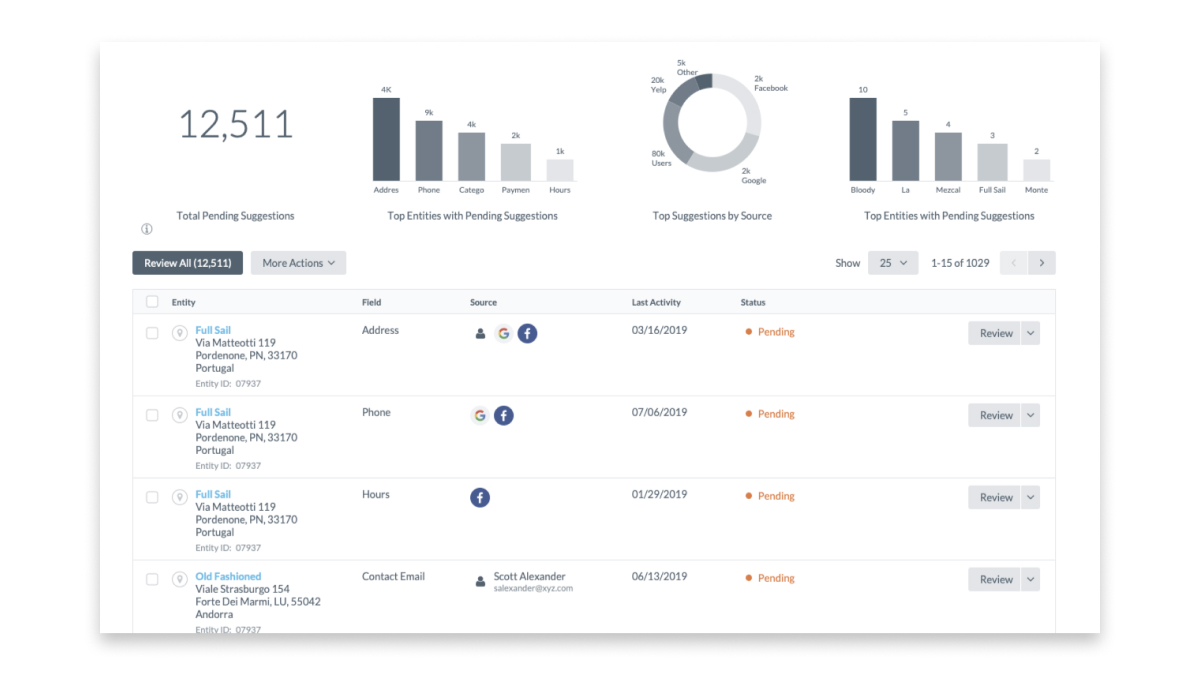 Suggestions Workflow
In addition to viewing suggestions one at a time, you can enter a convenient workflow. Once you finish actioning all suggestions for a given field/entity in the workflow, you will be automatically moved to the next. You can also create a workflow for a filtered set of suggestions and easily share a link to a specific set of suggestions that you would like someone else to review.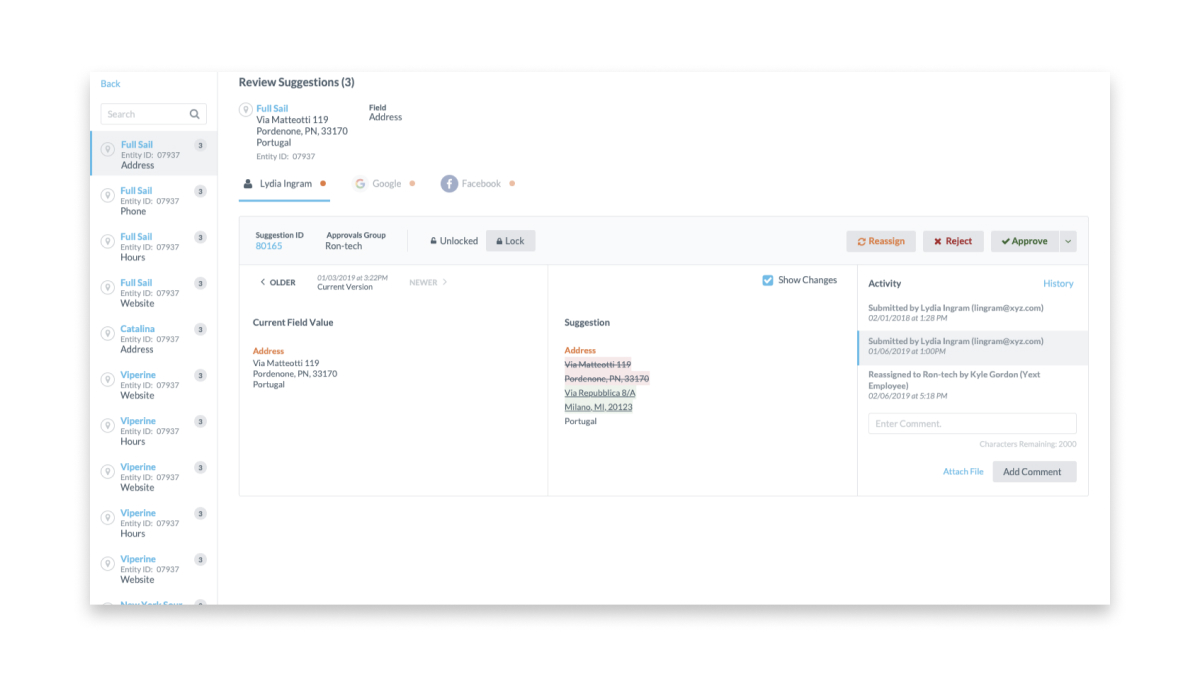 Suggestions API
The Suggestions API gives developers the tools they need to manage content workflows at scale. With Upsert, Cancel, Read, Comment and Update endpoints, along with the Suggestions Webhook, it's easy for teams to build programmatic workflows that automate how suggestions are routed and managed based on the specific entity or field receiving a suggestion and the group(s) responsible for its review. By giving users more control over entity suggestions, the Suggestions API makes it easy for teams to adhere to any brand or compliance-focused data management practices.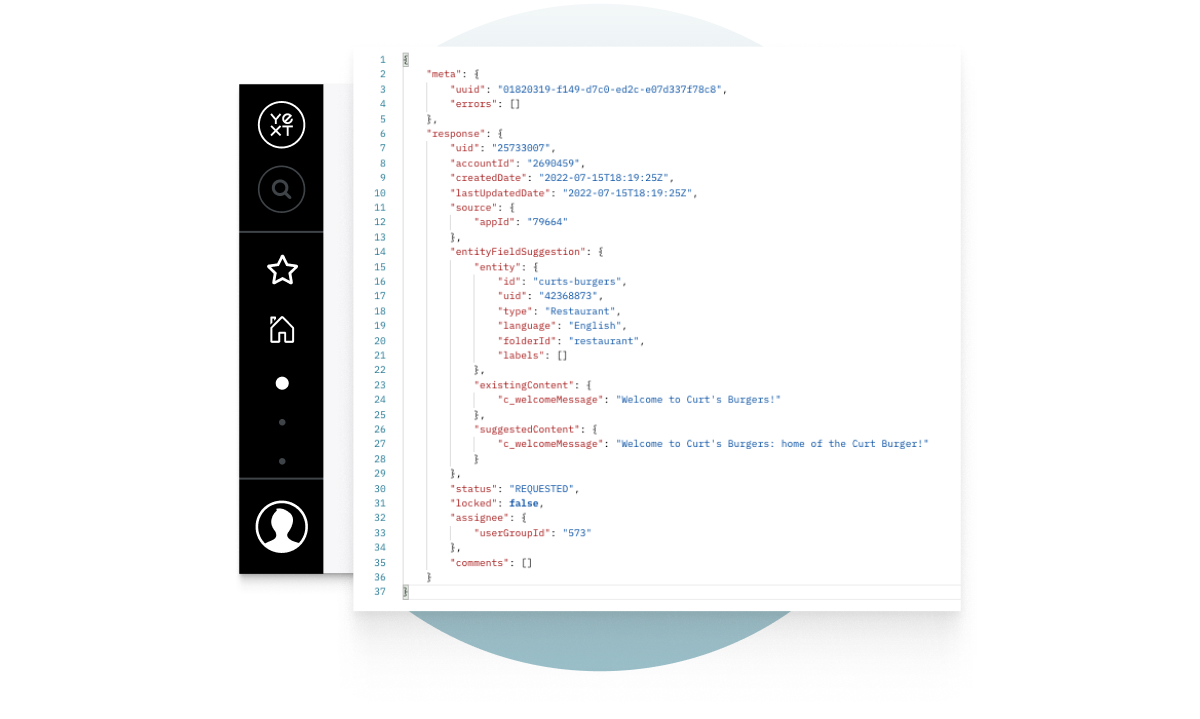 Flagged Terms
To make reviewing suggestions even easier, Flagged Terms highlight certain terms with custom labels so you can spot content that may have compliance concerns or need tweaks before going live. Each term is associated with a label you can manage — for example, you might tag "best" to the label "Overpromising."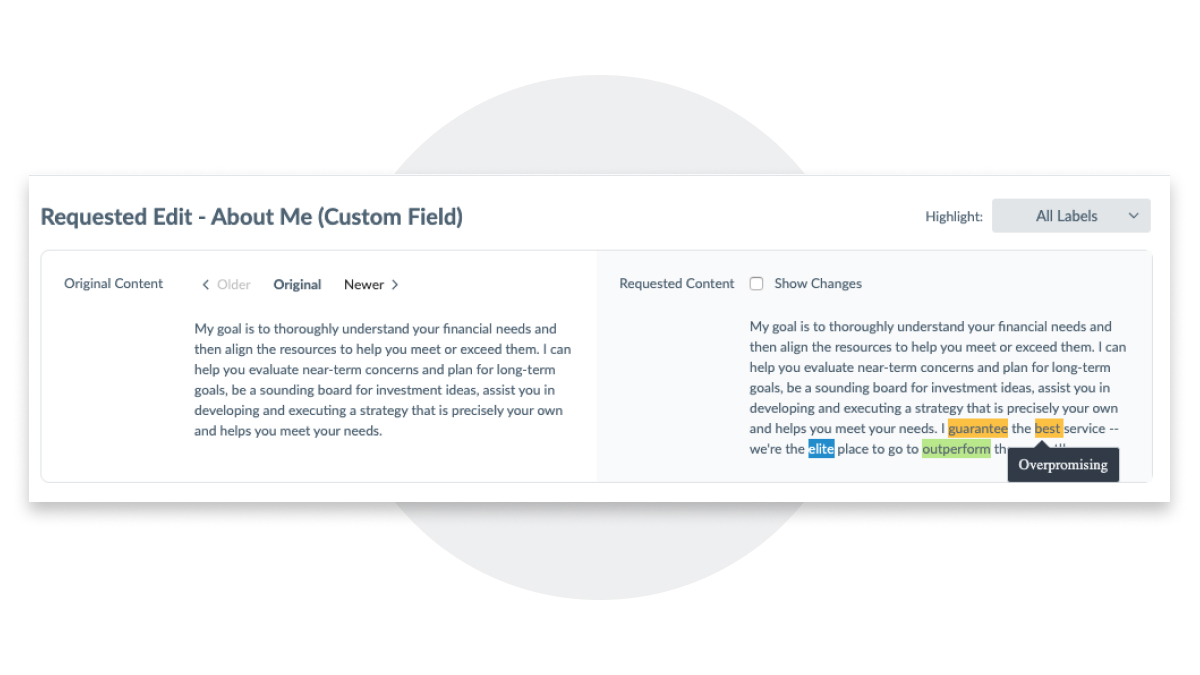 Suggestions from across the web
Yext integrates with hundreds of leading publishers so you can manage your data with the tools you trust and send it everywhere consumers search.
Publisher Network
These publishers and more can provide suggestions to keep your data up to date while keeping you in control
One Platform. Unlimited Solutions.