Competitive Intelligence & Search Tracker
You can't truly understand your performance in search without comparing yourself to your competitors. With Yext's Competitive Intelligence, containing a robust Search Tracker and Reviews Competitive Intelligence, see how you stack up against other players, from small local businesses to large national franchises. Search Tracker shows how your entities do in both branded and unbranded searches across major search engines. Plus, Reviews Competitive Intelligence helps you understand how your ratings compare so you can learn from other top performing players.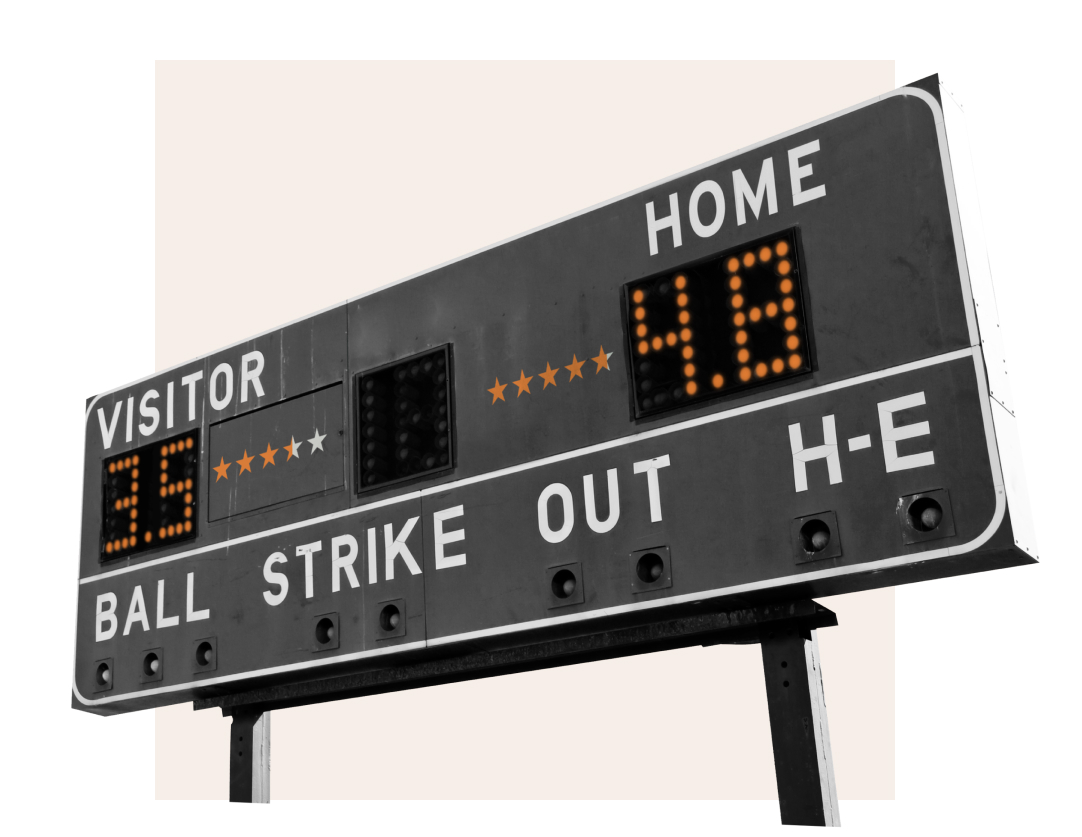 Share of Intelligent Search
The Share of Intelligent Search metric in your Search Tracker helps you measure how your entities perform in both branded and unbranded search. By evaluating how often and where your business appears in SERP (Search Engine Results Page), we estimate how likely a customer is to engage with your business. You can see how competitors rank against you by keyword and directly compare your Share of Intelligent Search to your competition.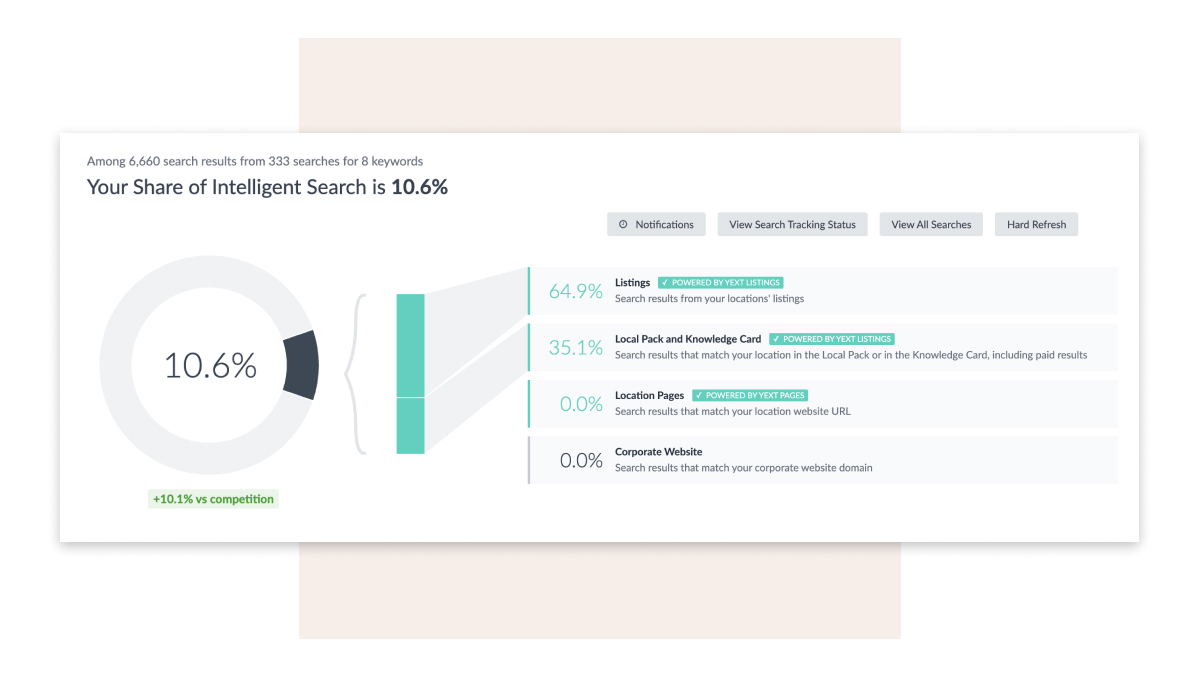 Named Competitors
Select the businesses you consider your direct competitors to compare your performance in your Search Tracker. Named competitors can be selected per entity to account for regional and local players. With Competitive Intelligence, you can see how you and these competitors stack up in searches for keywords you want to target.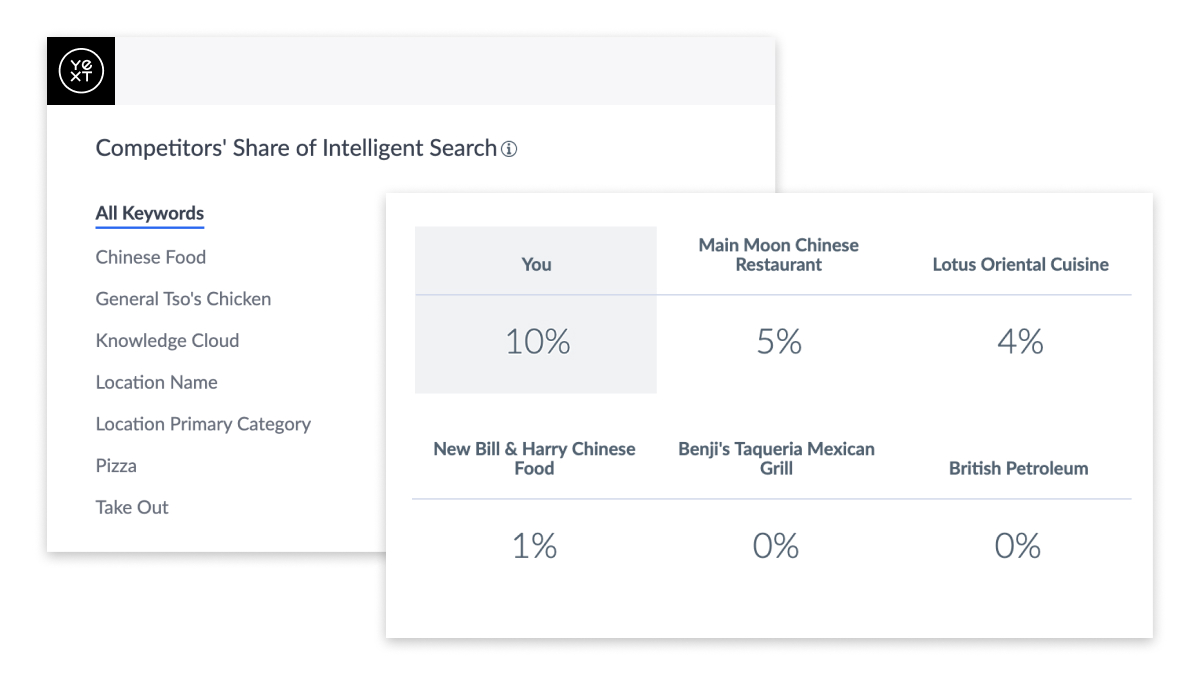 Automatic Competitor Detection
In addition to named competitors, Search Tracker will also identify competitors that show up in the local packs for keywords you care about. Competitor detection can alert you to competitors you didn't know about so you can get a full view of the competitive landscape.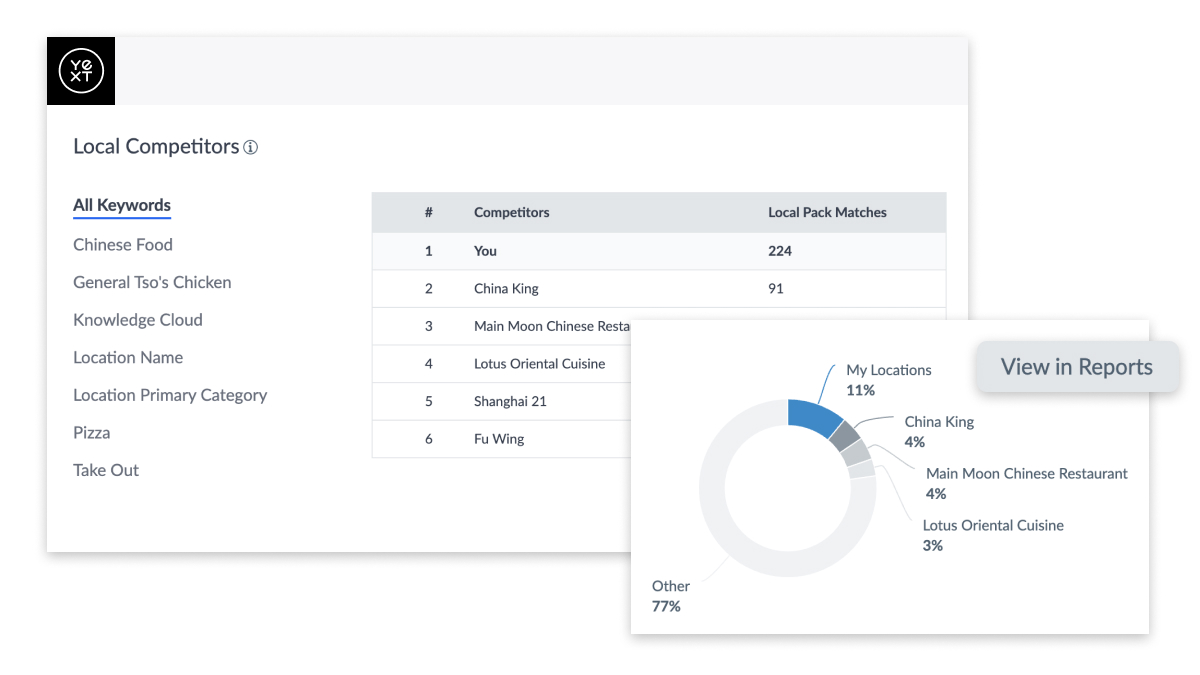 Reviews Competitive Intelligence
Reviews Competitive Intelligence allows you to see how your entities are rated in reviews compared to your local competitors on Google, Facebook, and TripAdvisor. With this tool, you can compare how you rank to see where you stand out and where you might fall short in market so you can optimize and remain competitive.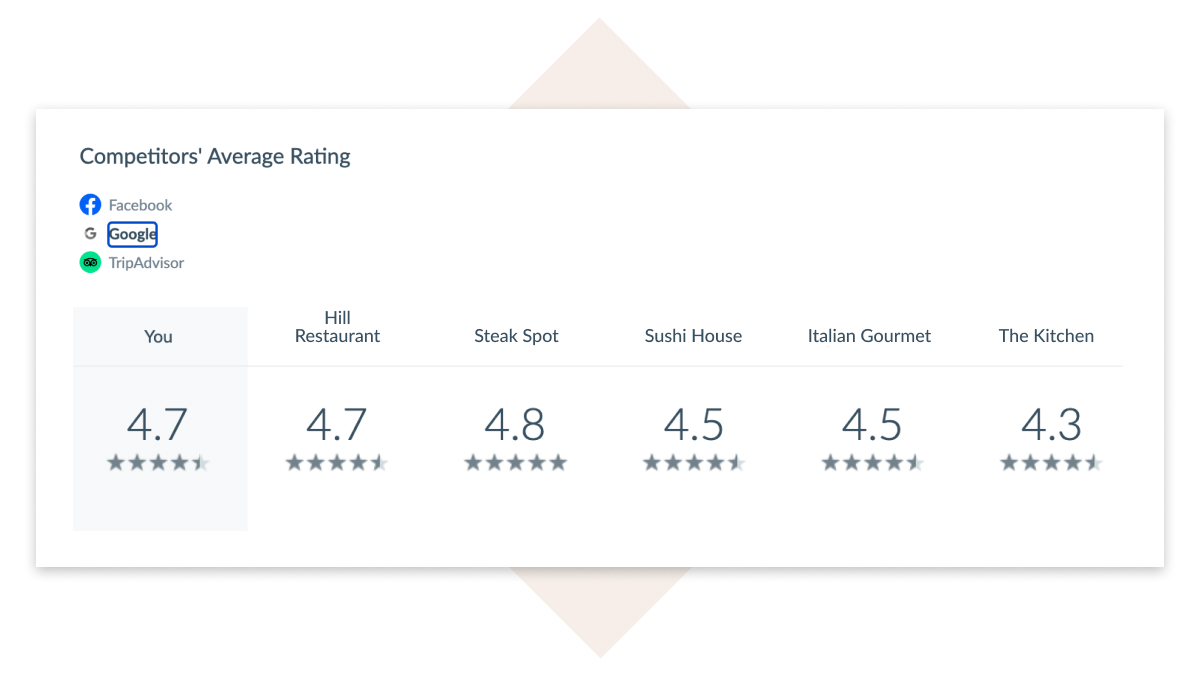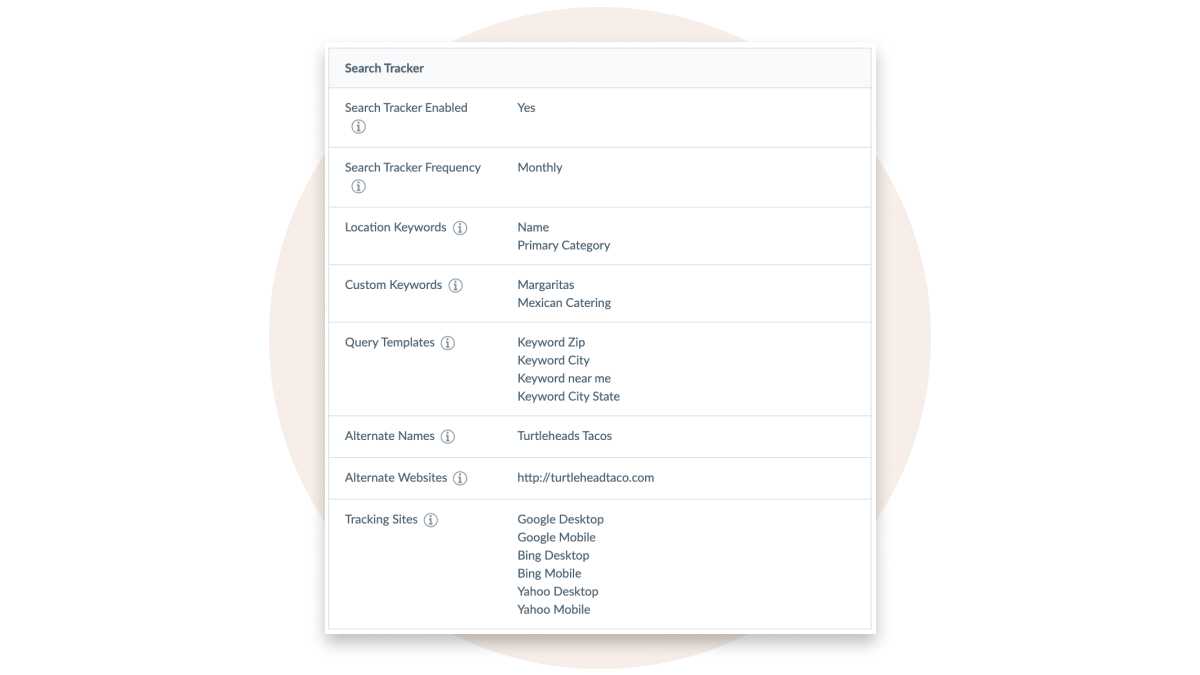 One Platform. Unlimited Solutions.