Intelligent Review Response
Intelligent Review Response makes it easy to respond to reviews in an effective and scalable way. Using pre-built text assets and dynamic templates, Intelligent Review Response helps you respond to reviews in seconds.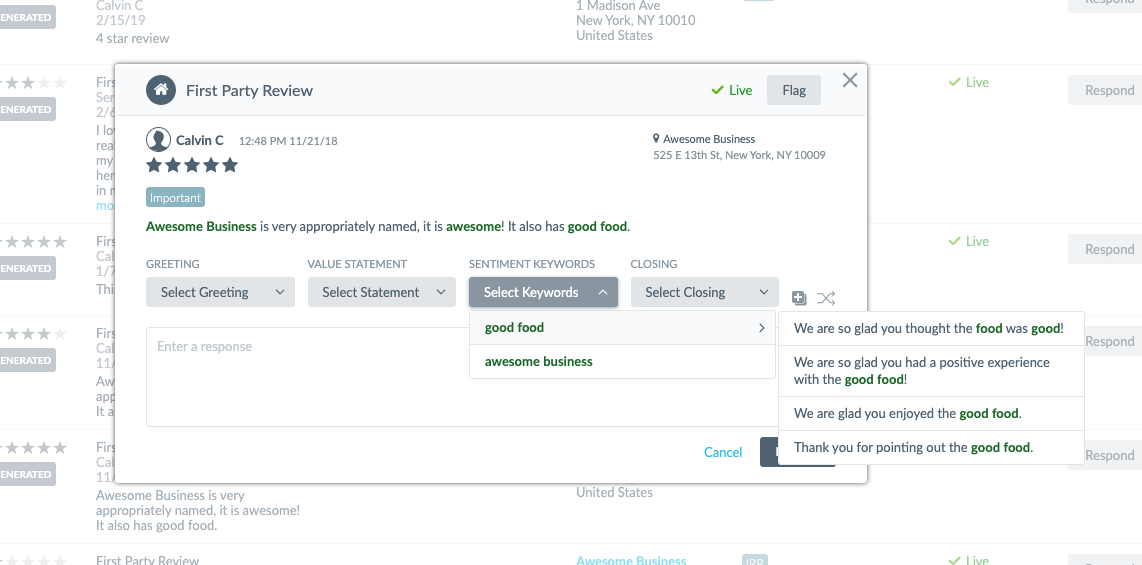 Pre-built Templates
The four key components of an effective review response are an introduction, a value statement, a statement that addresses the highlight/problem of a review, and a closing. Intelligent Review Response makes it easy to set up dynamic templates that fit each area. These templates can include dynamic text like the name of the responder, the city the review was from, and even the keywords they used in their review.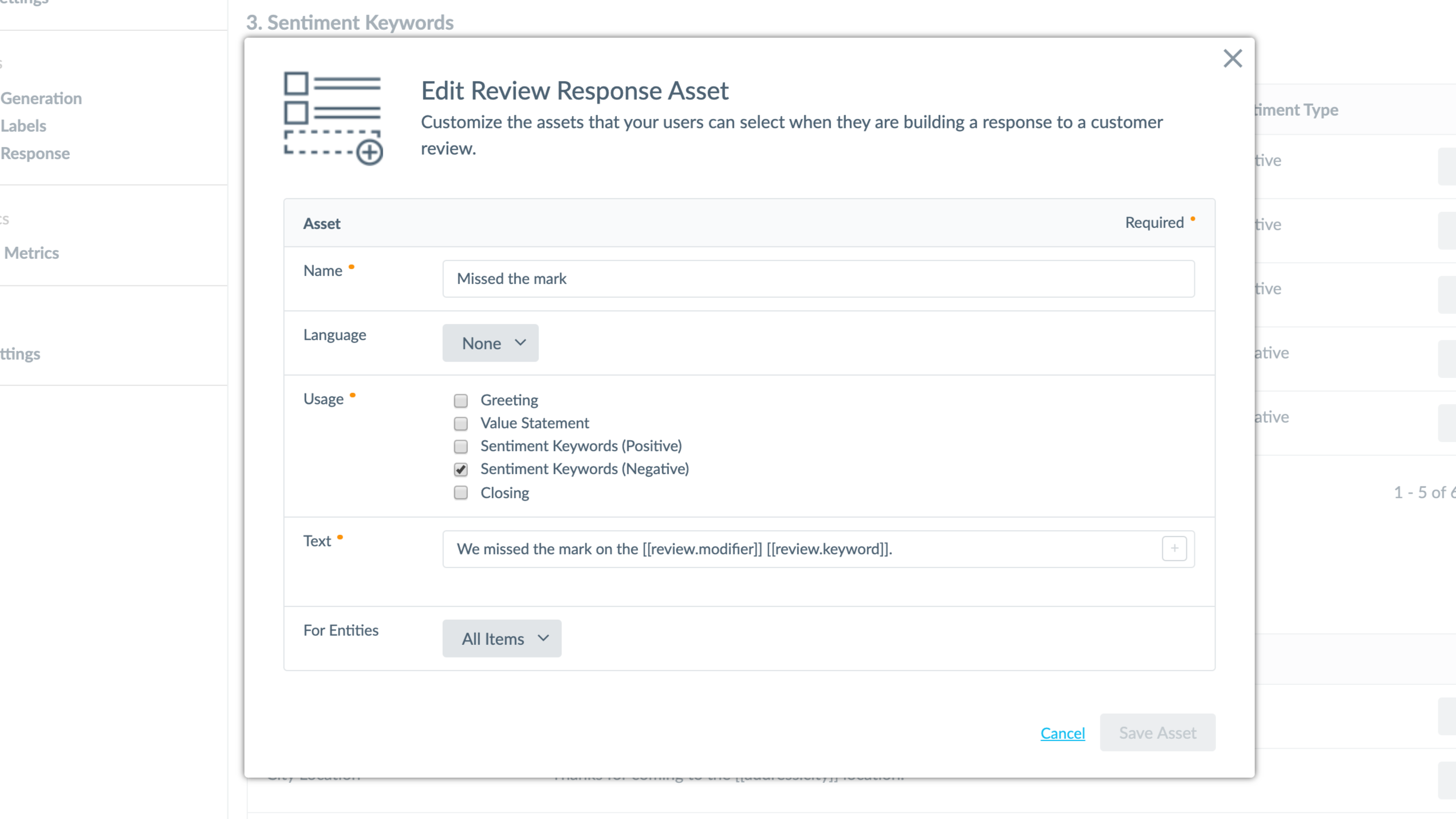 Powered by Sentiment Analysis
Intelligent Review Response is powered by Sentiment Analysis, and dynamically populates text assets based upon the positive or negative sentiment of the keywords and modifiers in the review. For example, if a customer says your "Service was Poor", Sentiment Analysis will identify that Service and Poor are a negative keyword and modifier (respectively), then Intelligent Review Response will automatically populate a pre-built template for negative reviews.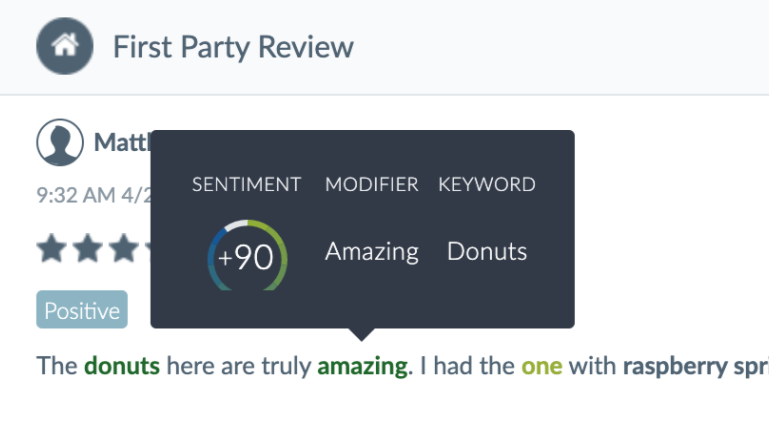 Flexible Building Blocks
Intelligent Review Response includes the flexibility to build a response however you like, including more than one selection from an individual response component, or free text. For example, if you would like to address multiple items that the reviewer mentioned in their response it is easy to do so.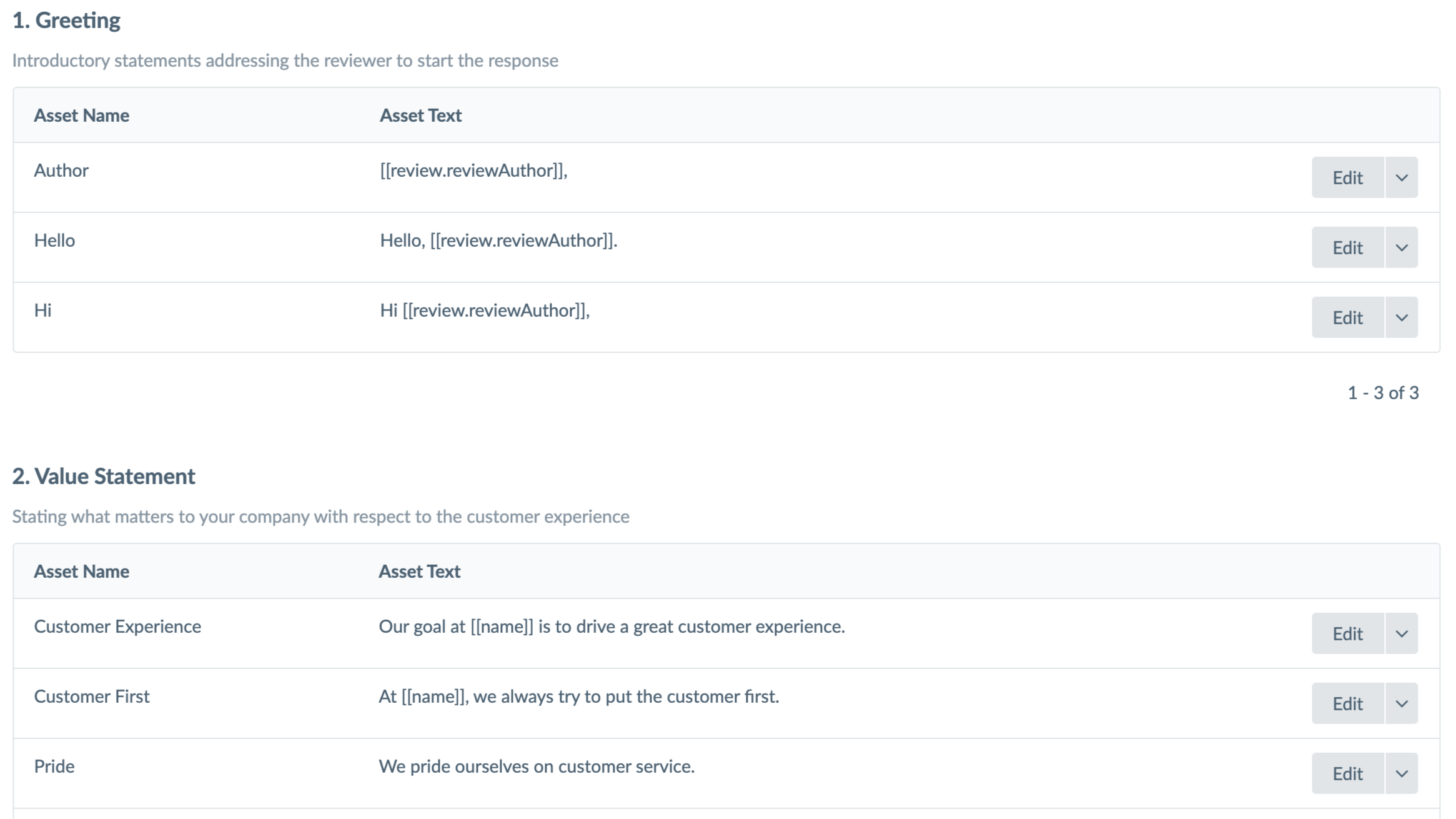 Shuffle
Respond to reviews with a single click! The Shuffle button automatically picks one selection from each component. Don't worry, you'll still have the ability to edit your response after the components are selected.
One Platform. Unlimited Solutions.