Review Response
Yext's Review Response provides flexible methods to respond to your customers' feedback directly from a single platform. From smart in-platform response, to mobile response, to response via API, Yext makes it easy to engage with your customers to create a more personal customer experience.
Centralized Response Platform
Yext's Review Response provides one centralized platform to respond to reviews from everywhere your customers are reviewing you. From 3rd party sites like Google, Yelp, or Tripadvisor, to your own first party properties, Yext allows you to view your customers' feedback in one central location and provide a better experience through response.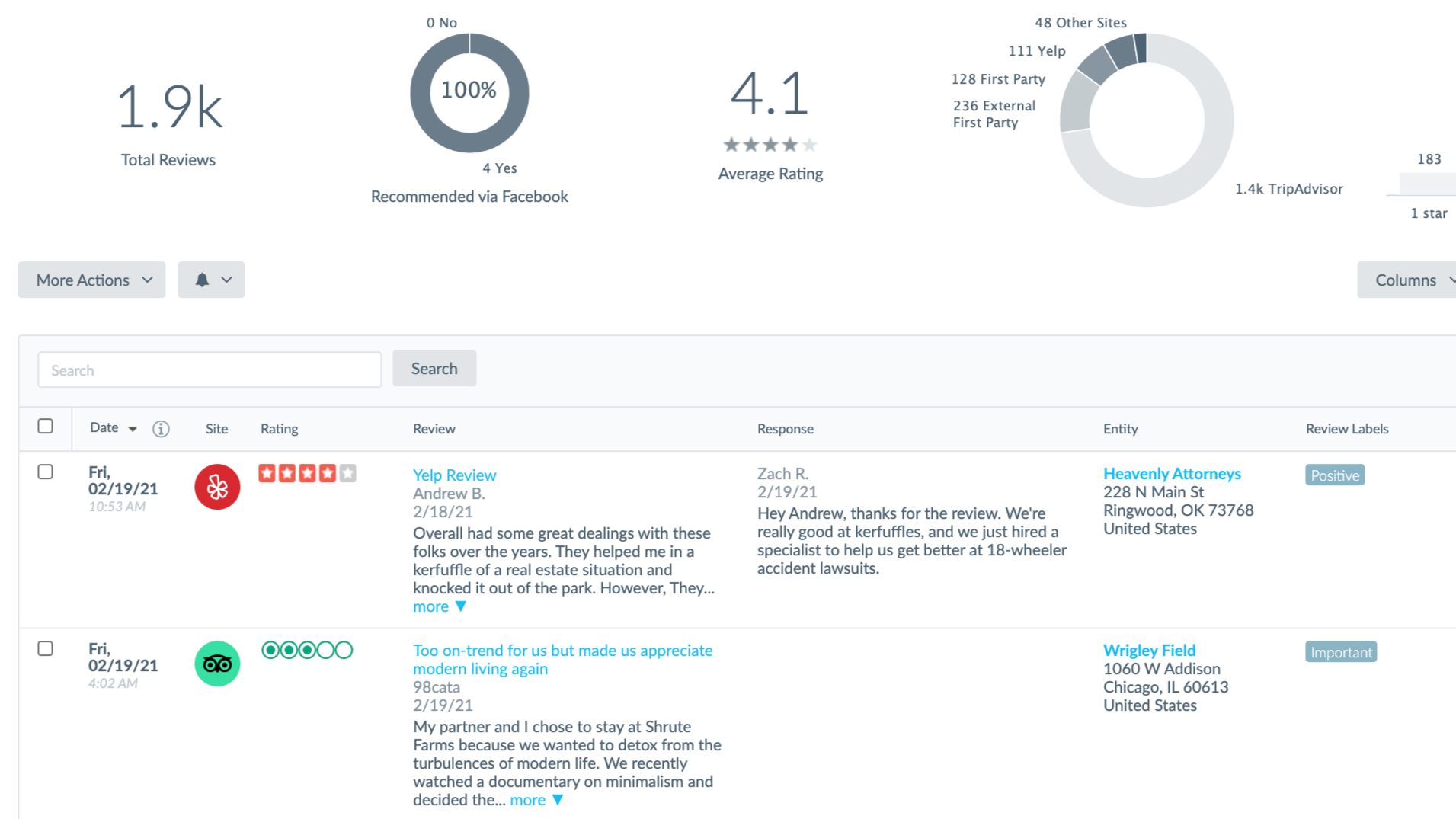 Intelligent Review Response
Powered by Yext's Sentiment Analysis, Intelligent Review Response allows you to create text assets and quickly respond to reviews using review response best practices. Intelligent Review Response quickly determines the important keywords in each review, then uses those keywords, and underlying sentiment, as the dynamic building blocks for a personalized, on-brand response every time.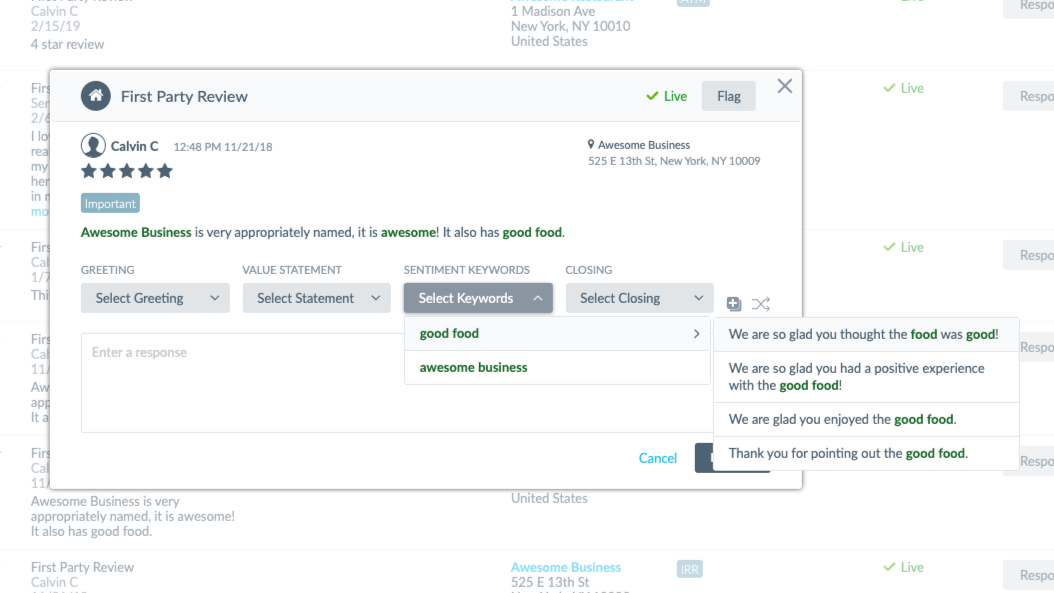 Respond on your own platform
Take advantage of pre built App Directory integrations or utlilize Yext's robust documentation and respond to reviews in your own platform using Yext's APIs.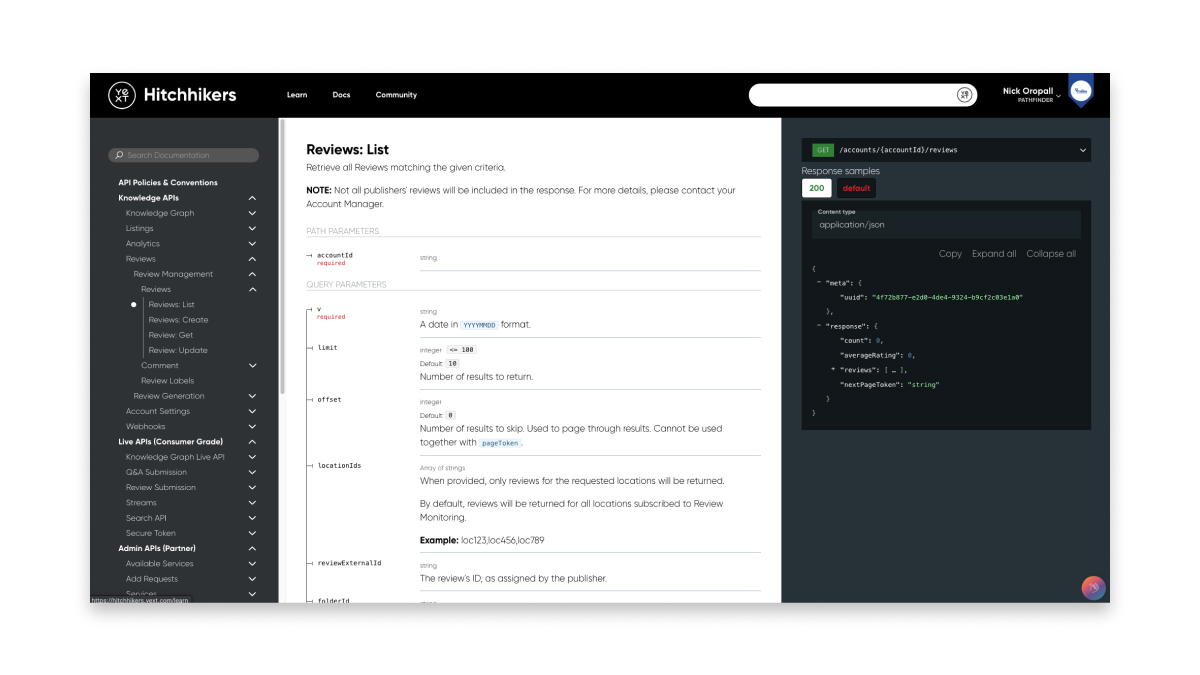 Mobile Response via Knowledge Assistant
Respond to reviews from your mobile device using the Yext Knowledge Assistant. Field users can engage your customers without ever having to log in to the Yext platform.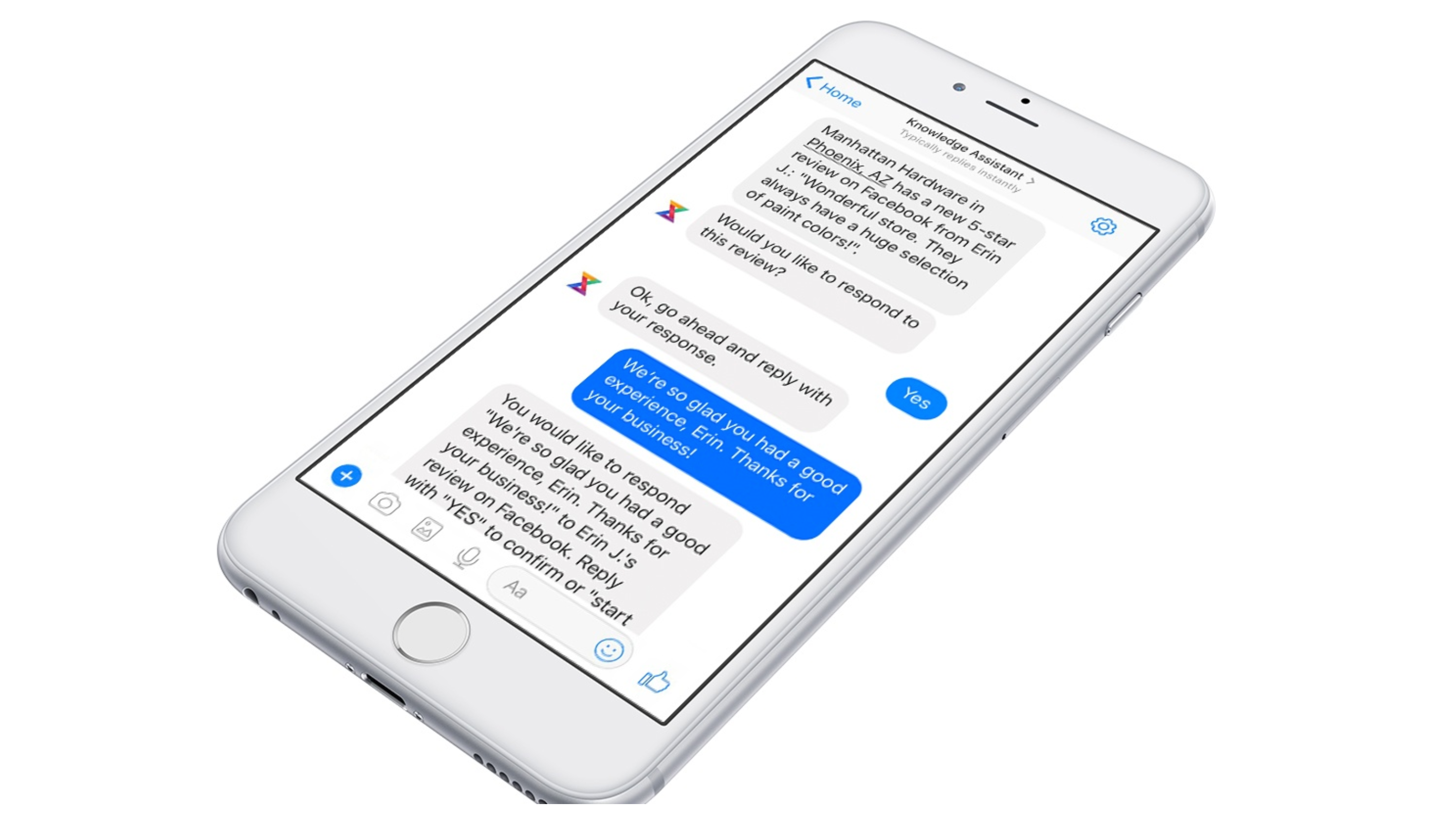 Templated Response
Fully templated response using text assets makes it easy to quickly respond to reviews with minimal content (only stars without text), or make it easy to scale your review response program while staying on-brand.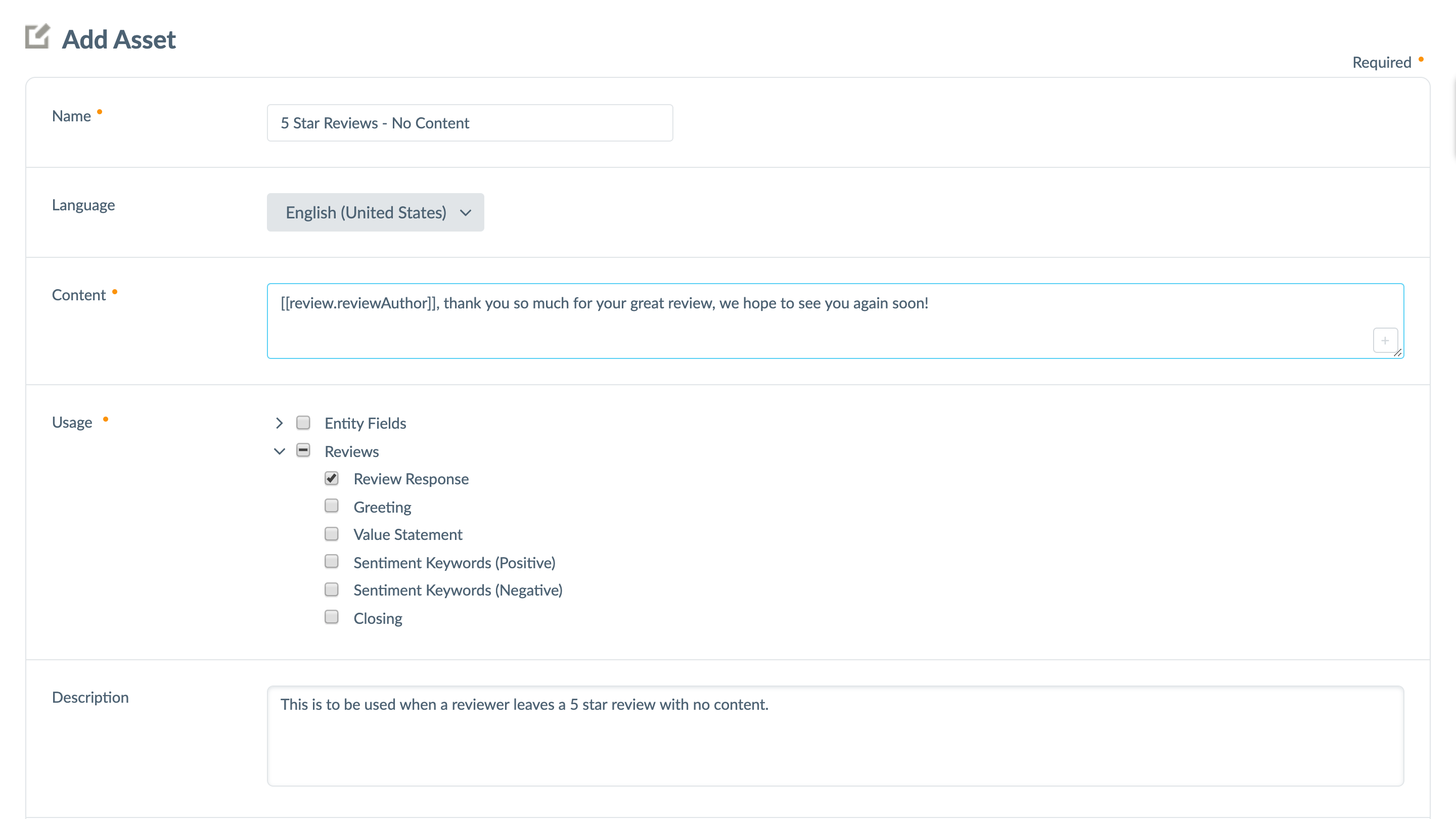 Response Approvals
Yext's Response Approvals make it easy to open your review response to field users and local managers while maintaining brand control. Based role setup, you can set up your users to suggest and approve review responses.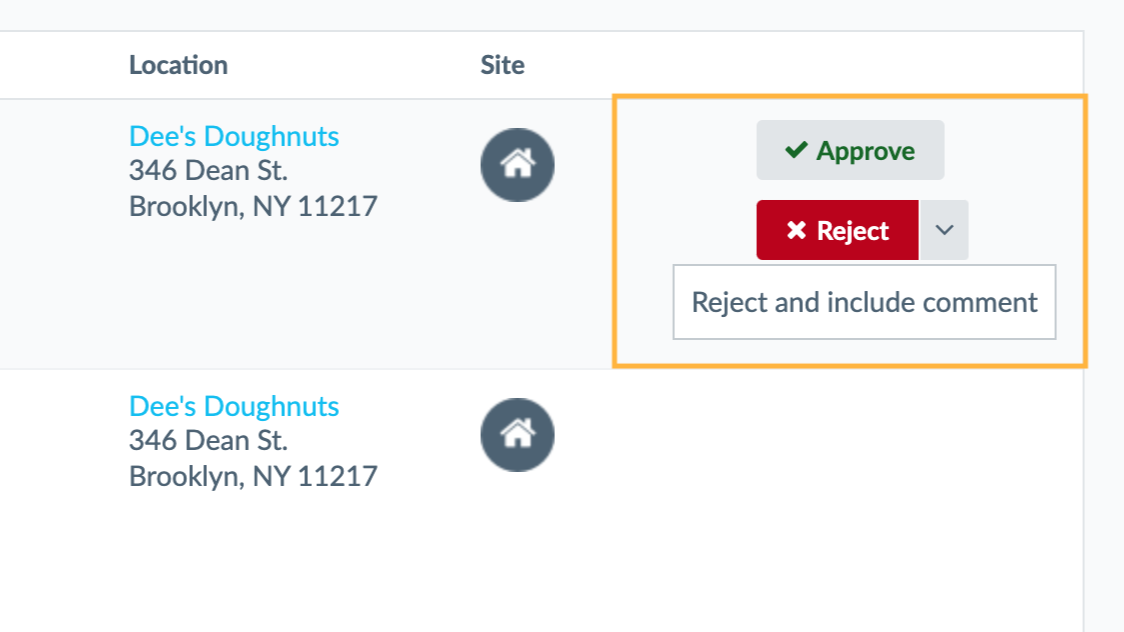 Pre-built integrations to showcase your stars
The Yext Publisher Network
Promote your brand around the web
App Directory Partnerships
Out-of-the-box integrations
One Platform. Unlimited Solutions.