Publisher Visibility
Get an in depth view of the information about your brand's listings on specific publishers. Details include a high level overview, snapshot of all publishers that you are syncing data to, listing statuses, and more!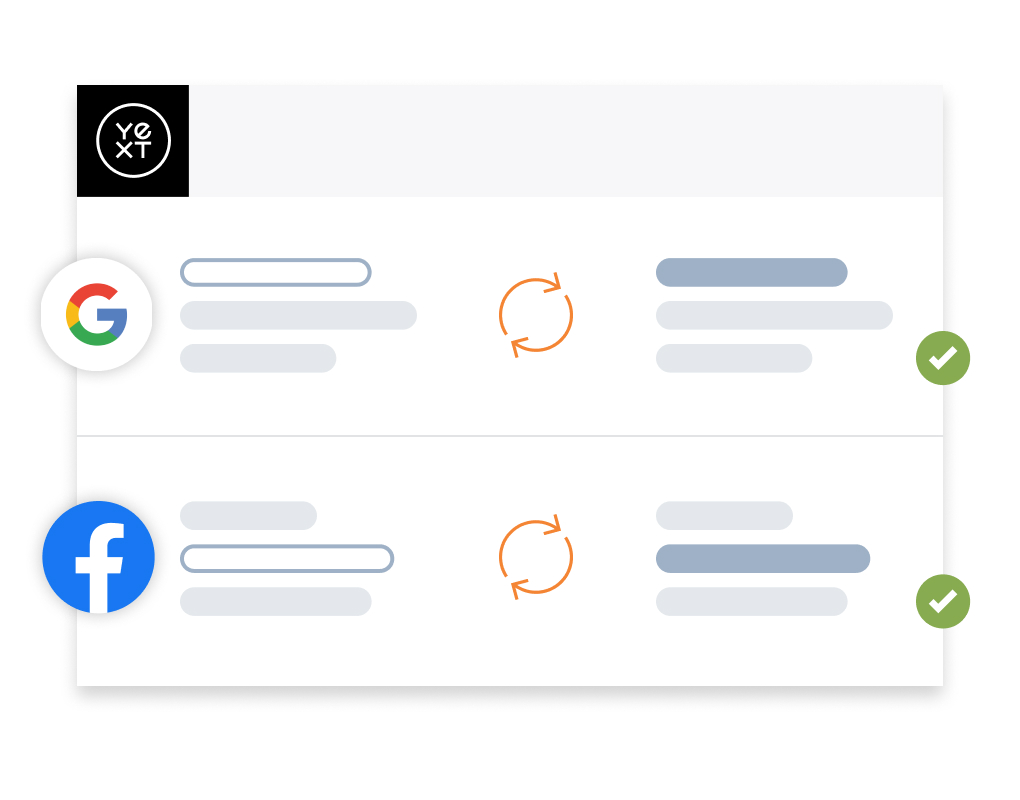 Publishers Tab
The Publishers tab gives users a full snapshot of all their different entities and where they are being synced. Users can see a high level view of their listings statuses, including which entities are being synced to which publishers, where they are live, processing, not synced, or opted out.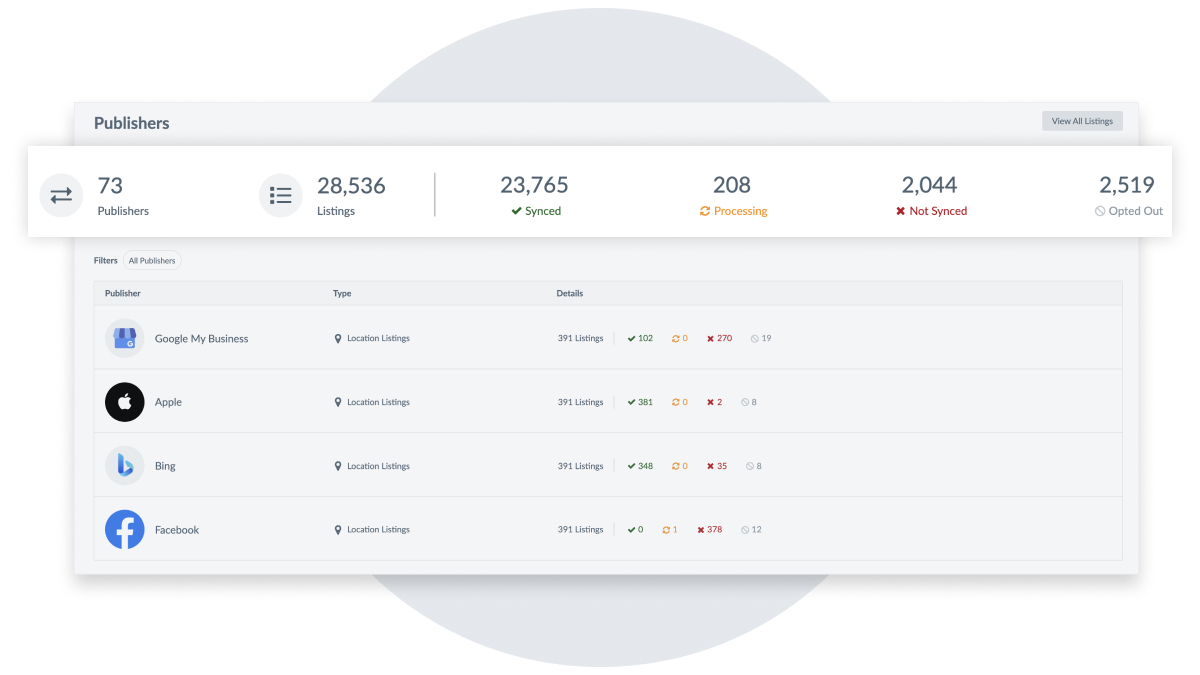 Publisher Details
Users can see additional details on the status of their listings on a publisher by publisher basis by clicking into any publisher details page. On these pages, users will find useful information including an overview of important details as well as a table of all their listings on that publisher. For select publishers, users can both enable or disable the sync of certain fields and change the default mapped Knowledge Graph field.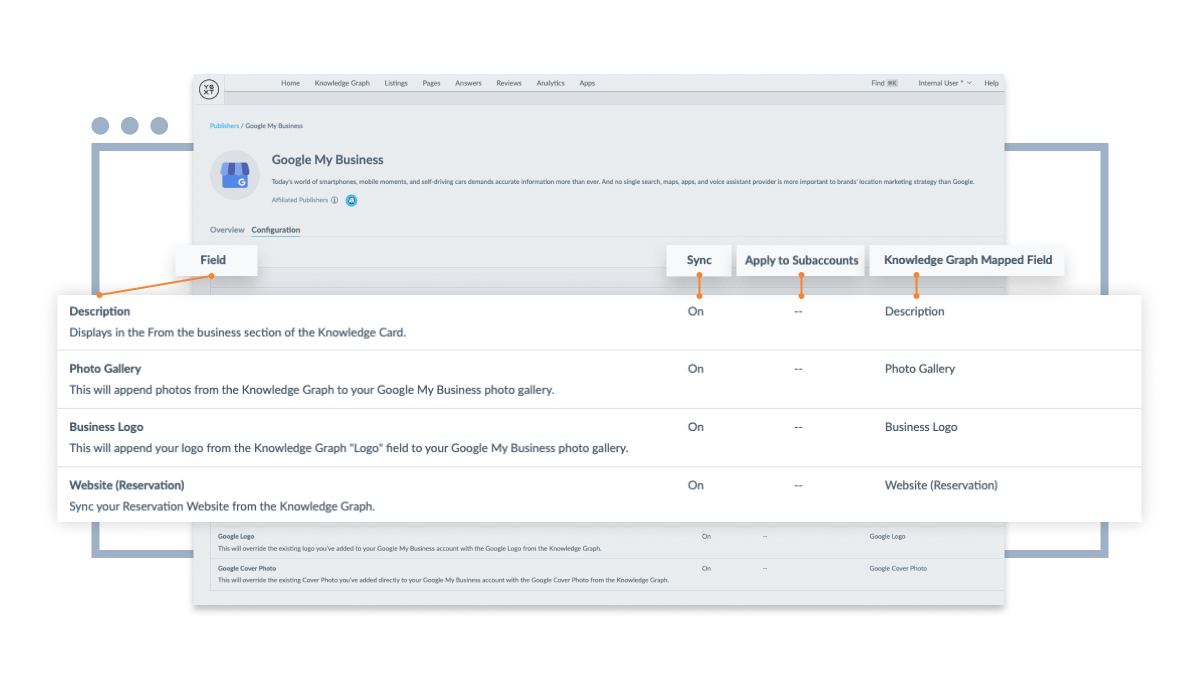 Alerts
Always stay up to date on any major issues from publishers with the Alerts feature. Users will see messages displayed in the platform when a publisher is experiencing an outage or another widespread technical problem.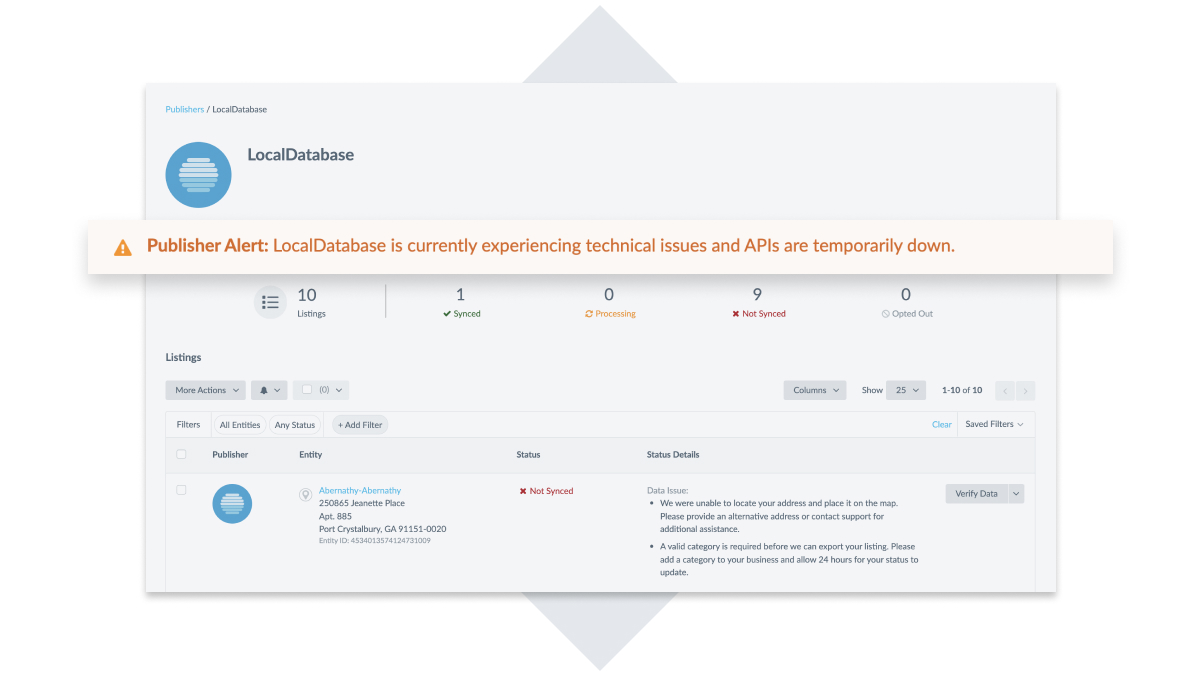 One Platform. Unlimited Solutions.