Understanding the Search Algorithms
Bring a Google-like search experience to all of the places you search. Yext Search uses natural language understanding powered by deep learning to interpret your customers' intent and deliver the most relevant search results.
Build a modern search experience on your site
Google searches huge swathes of data from a variety of sources – the entire web, their famed knowledge graph and their comprehensive map of the world – in order to provide users the exact answers they're looking for. There isn't a one-size-fits-all approach that will work for all these types of data. Instead, Google uses different algorithms, all powered by AI and deep learning, to search different data types. Yext Search takes the exact same approach. See how our results compare to a search on Google: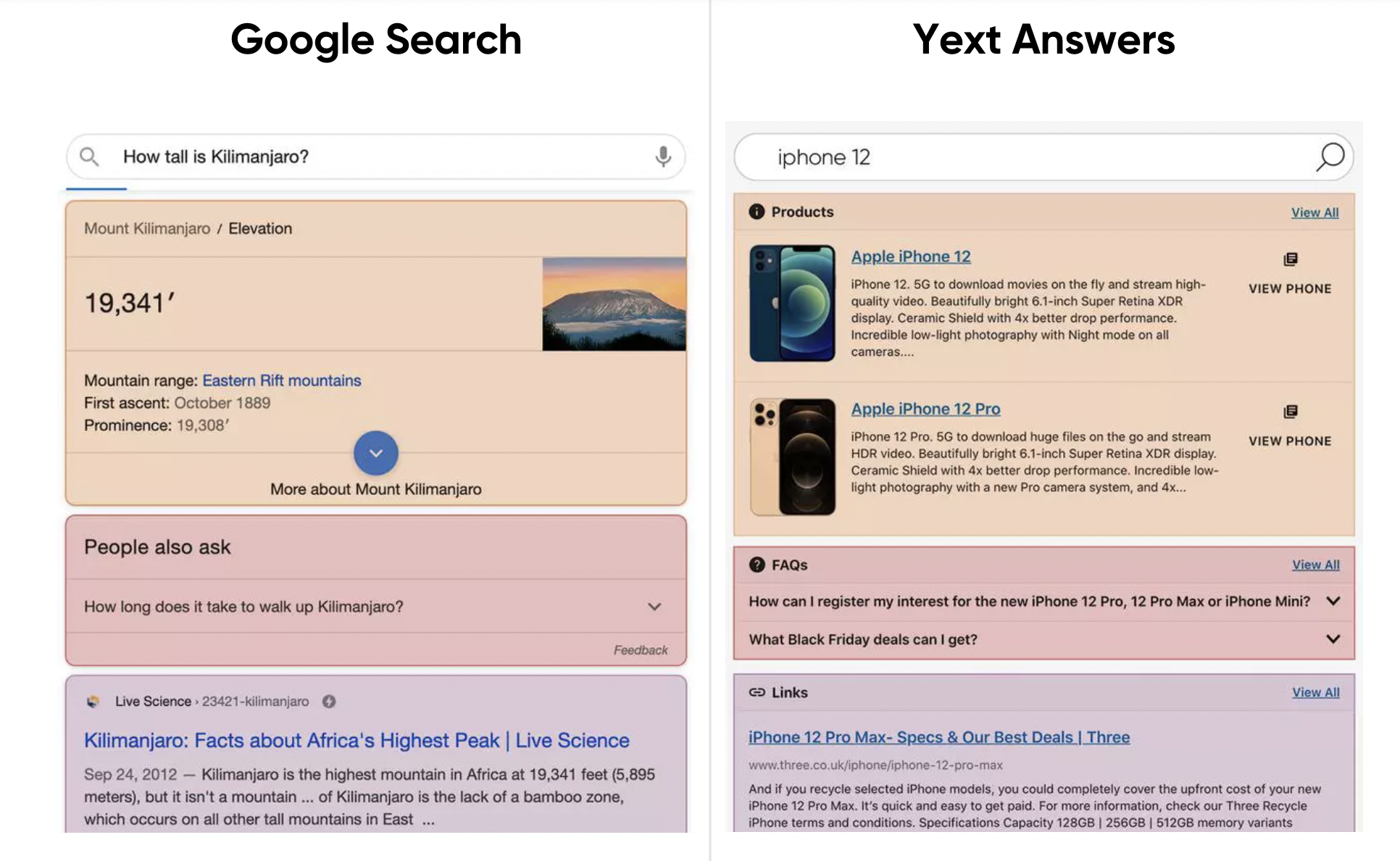 A multi-algorithm strategy that focuses on natural language
There isn't a single perfect search algorithm – that's why Search has multiple. Rather than keyword-based search, Search uses a multi-algorithm approach to surface the best results, similar to how the top consumer search engines work.
Search for Structured Data
Search uses Named Entity Recognition – based on Google's open source machine learning framework BERT – to detect potential filters and show structured results from Yext Content. This works great for structured entities like products, events and jobs.
Learn more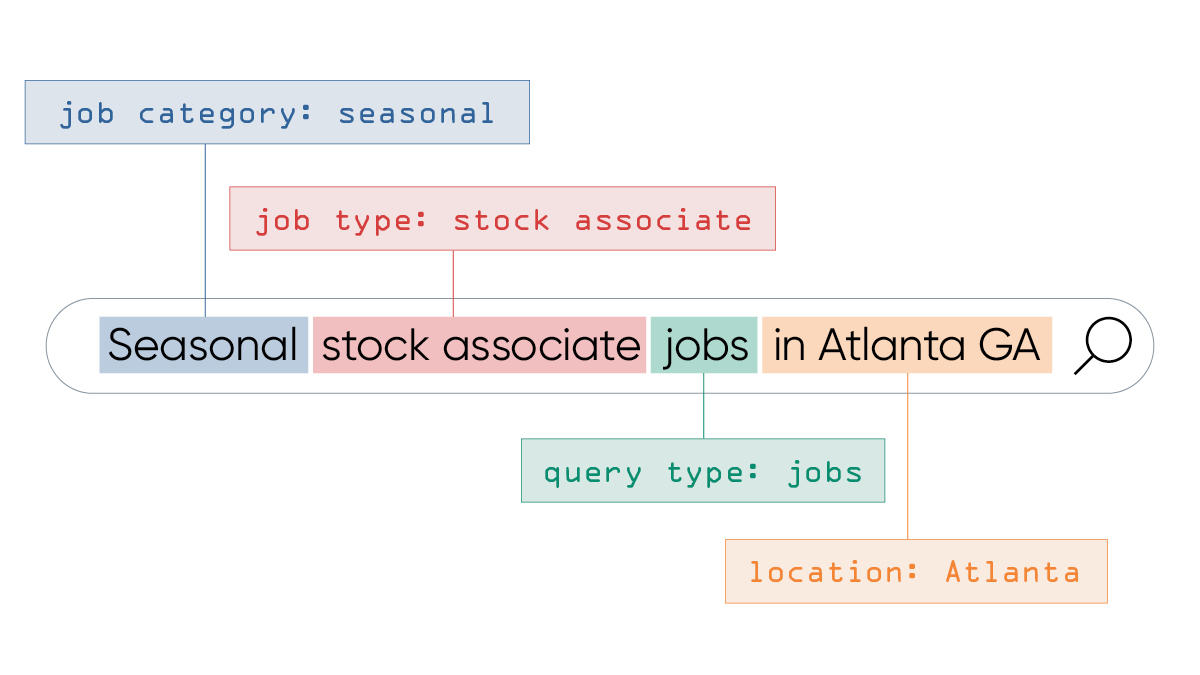 Search for Semi-Structured Data
Some data, like FAQs and other short-form content, is more loosely structured than location or product data, but it contains rich information. Search uses Semantic Text Search in these cases. Instead of relying on keywords, we embed both search queries and content from your CMS in vector space and use an algorithm to determine the most relevant entities – no synonyms required!
Learn more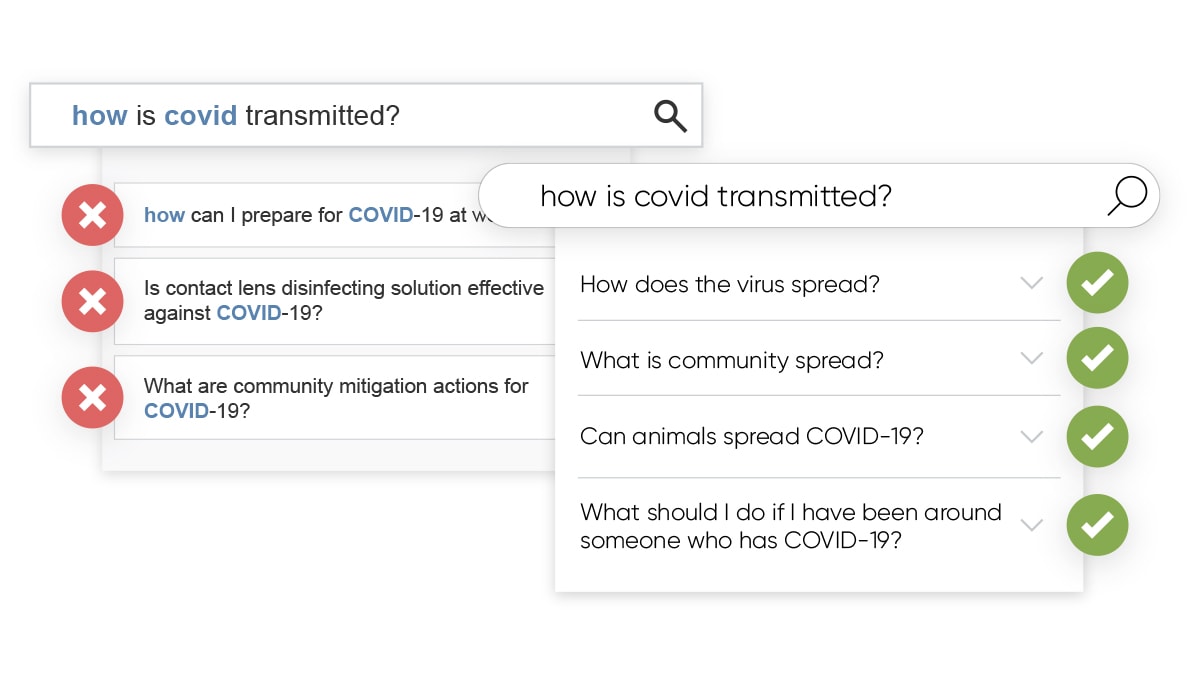 Search for Unstructured Documents
Yext Search is able to search unstructured data to identify the most relevant documents and answers. With Extractive QA, you can search through unstructured content such as blog posts, help articles and product manuals and extract relevant snippets that answer the query posed.
Learn more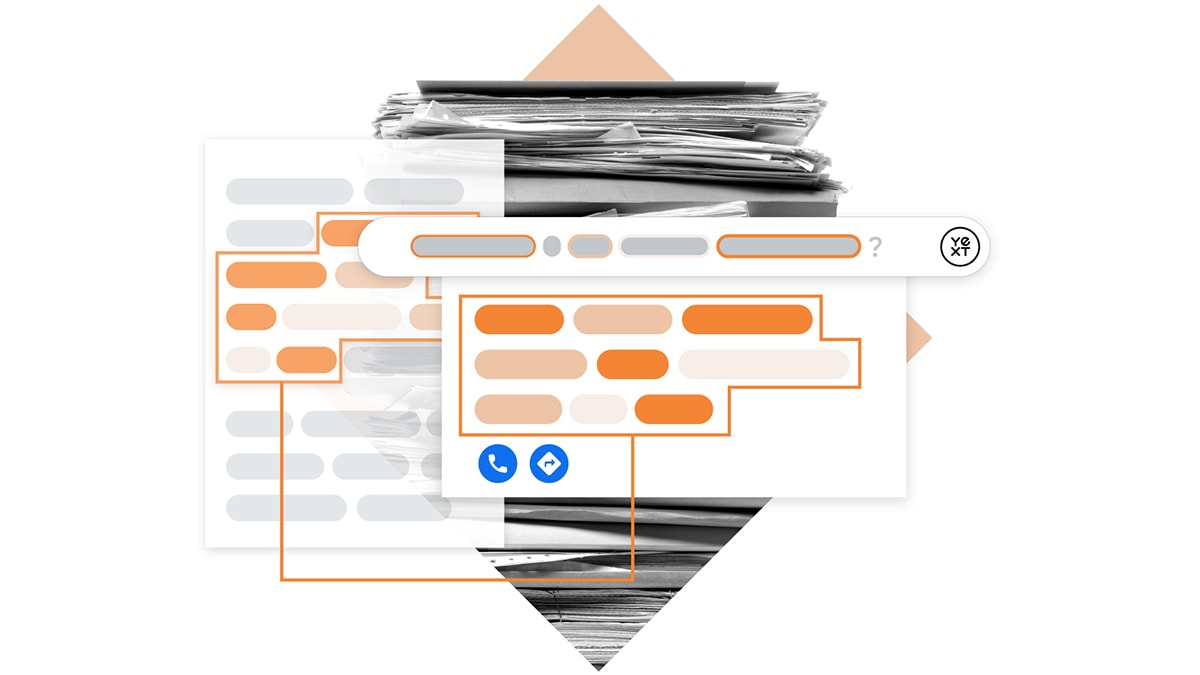 A commitment to constant innovation
At its core, search is about understanding language. That's why we've leveraged the latest Natural Language Processing (NLP) technology, including Google's breakthrough machine learning framework BERT. The Search Algorithms are constantly evolving to provide better results over time, meaning you don't have to hire your own data scientists and developers to maintain world-class search. Let Search do the heavy lifting.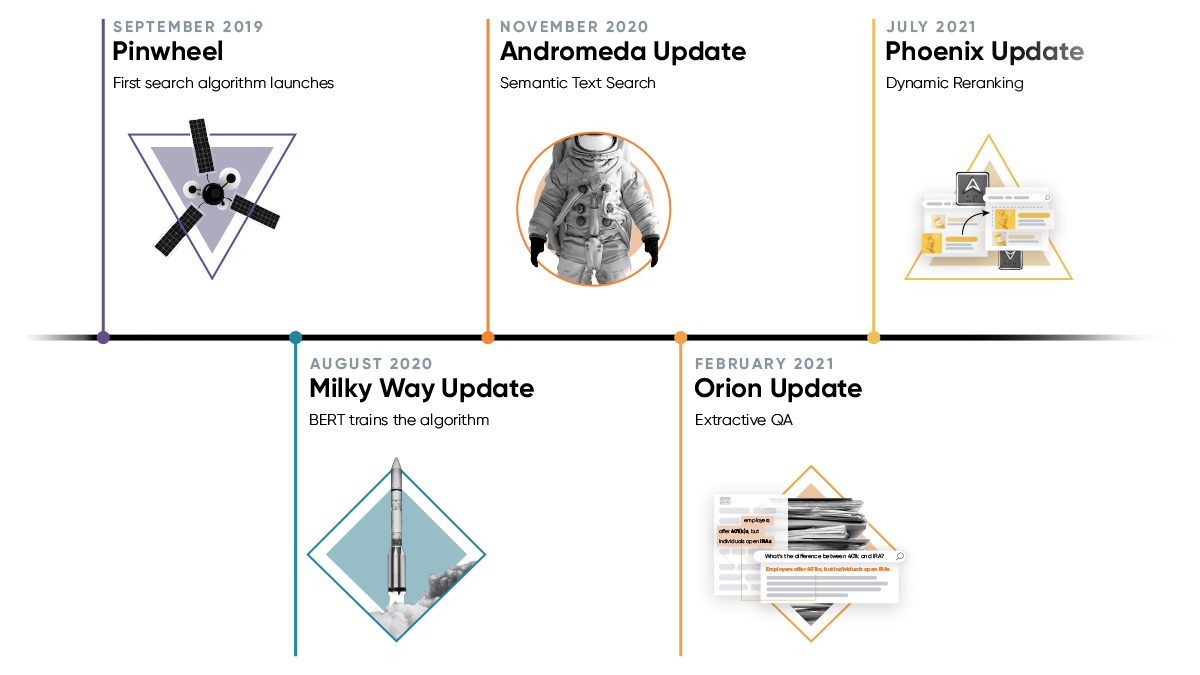 One Platform. Unlimited Solutions.