Financial Services
Empower Agents, Advisors, and MLOs to Serve Customers at Scale With Yext's Financial Professional Portal
Provide your financial professionals with a control center that supports digitally authenticated experiences.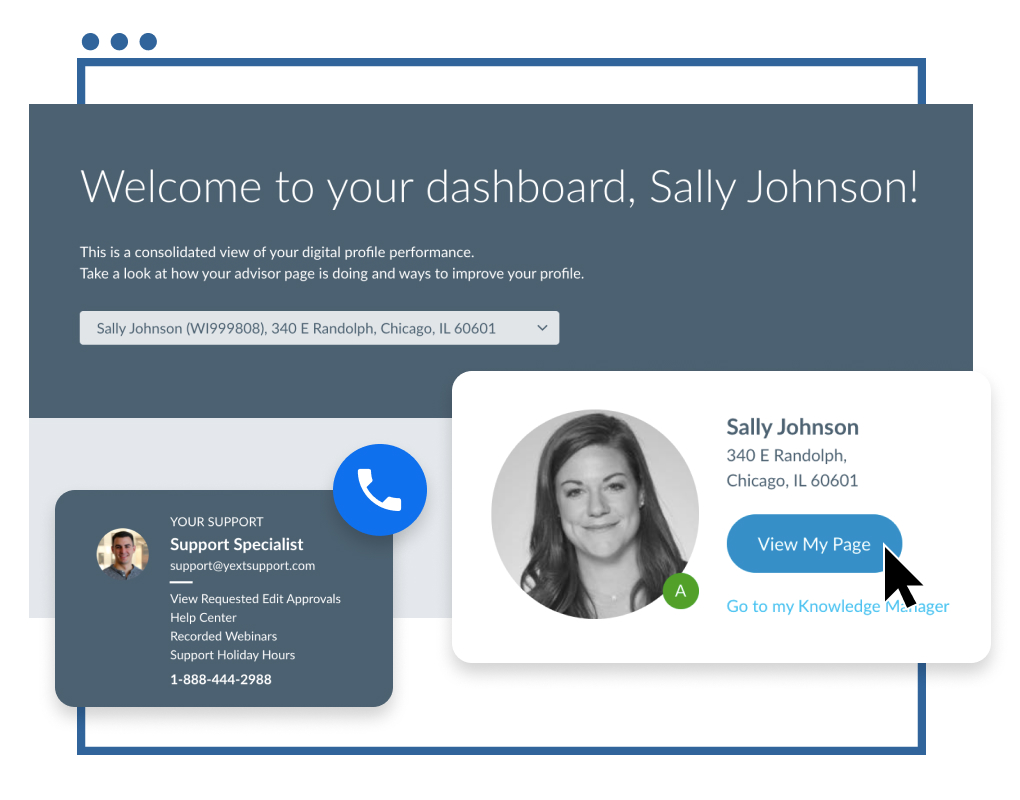 Give your professionals the tools and resources to be successful
%
the average cost to replace an existing financial professional is 150% of their total salary*
%
almost 80% of financial professionals feel their tech is inadequate to compete digitally**
%
only 48% of advisors say the core technology their firm provides is 'very valuable***
Modernize the financial professional and customer journey
Improve productivity
Allow your financial professionals to easily find and answer their customers' questions. With Yext, your financial professionals no longer have to read through complex documents to find information about policies, banking procedures, product eligibility requirements, and much more.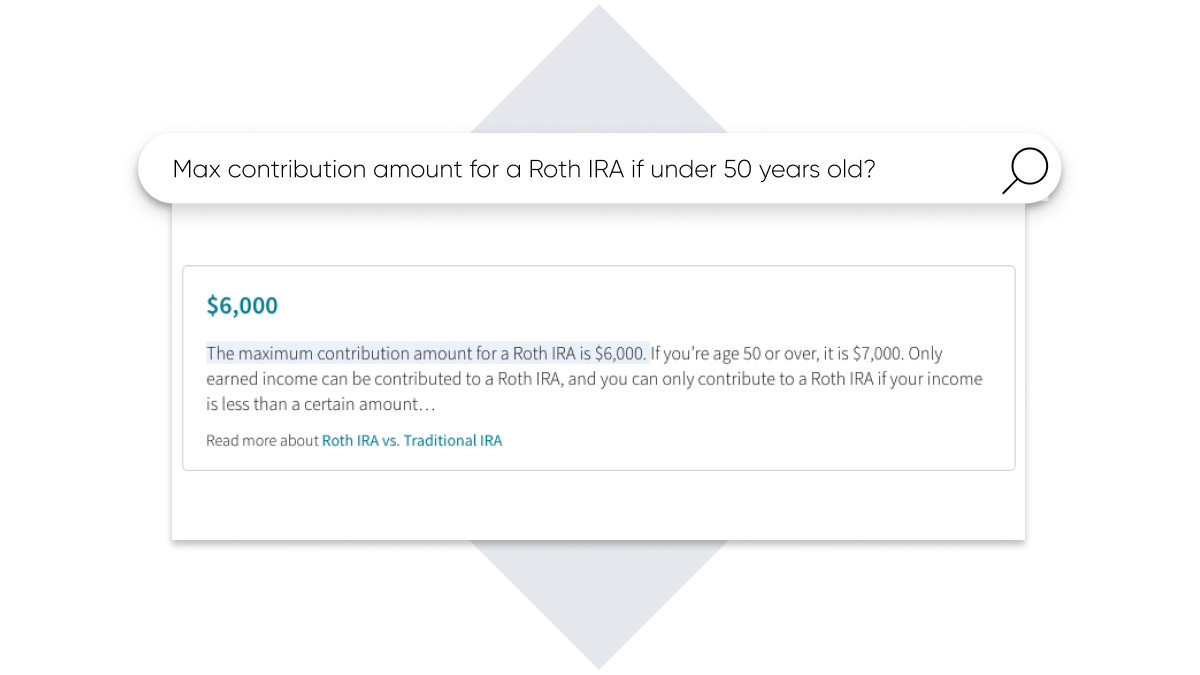 Manage professional profiles
Give your agents, advisors, and MLOs a single source to manage their digital profiles, including headshots, bios, areas of focus, experience, credentials, and more. And you decide whether to incorporate pre-approved assets or approval workflows to help ensure all updates are compliant with your brand guidelines.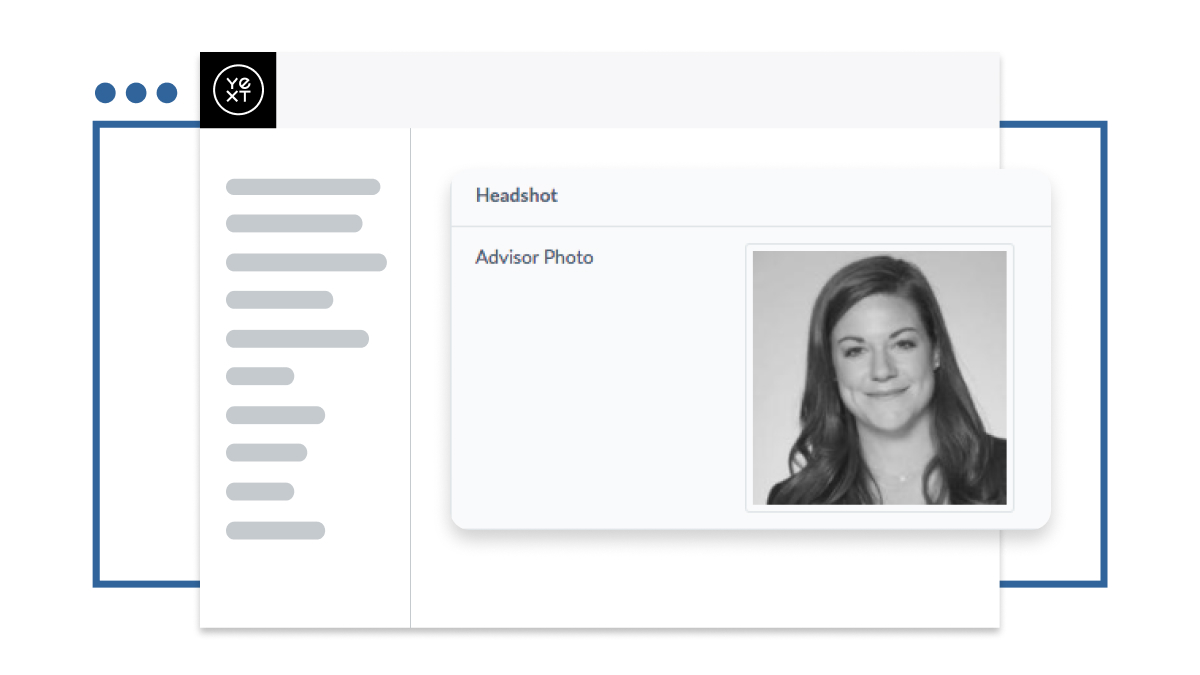 Increase customer loyalty, retention, and satisfaction
Answer customer questions – quickly – leading to longer and better relationships with your agents, advisors, and MLOs.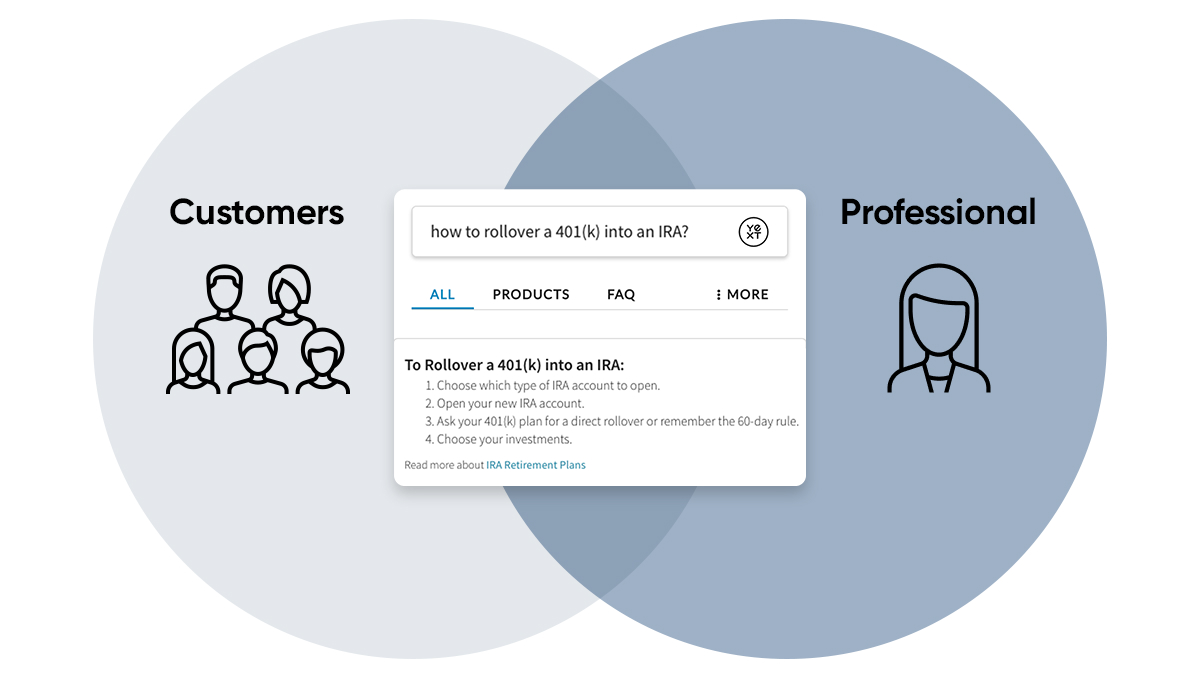 Gain new insights around the workforce
What content is being used? What questions don't provide a direct answer? What do your professionals engage with the most? With Yext, capture, catalogue, and organize all searches to learn new insights around your workforce.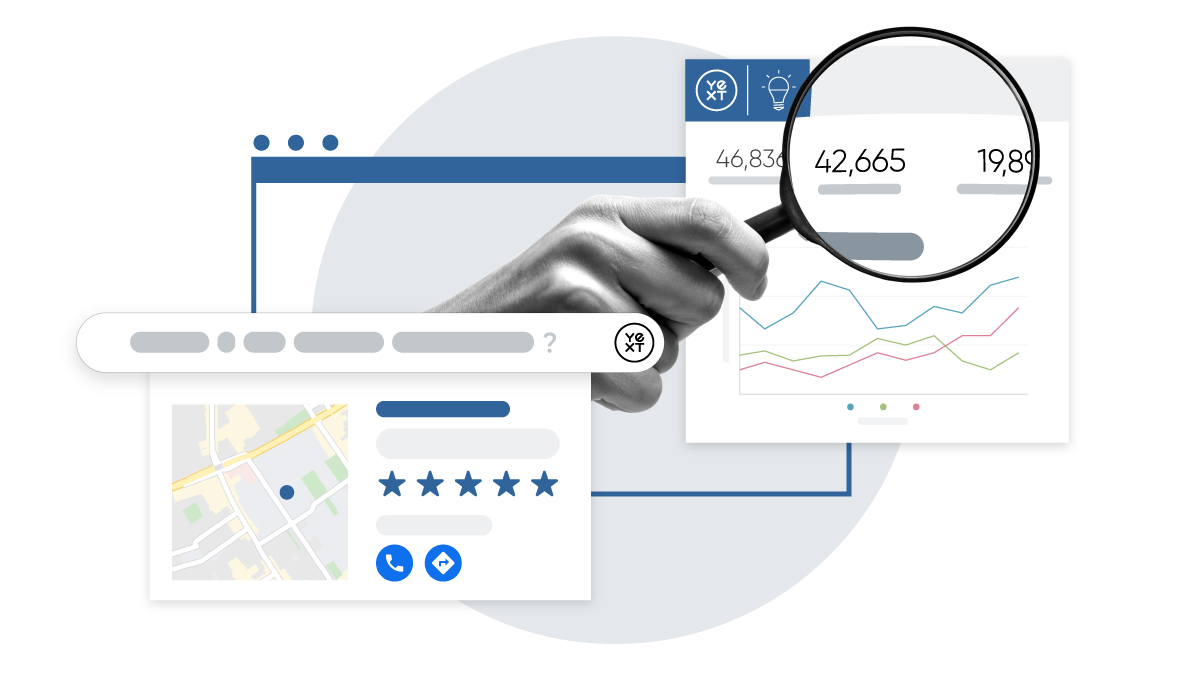 Explore other Financial Service & Insurance solutions from Yext