Yext Digital Experience Platform
Build any digital experience across any channel on our open and composable platform
The world's leading brands are building on Yext
The Yext Digital Experience Platform enables you to iterate as your needs change
Choose any combination of products and easily integrate with other best-in-breed tools.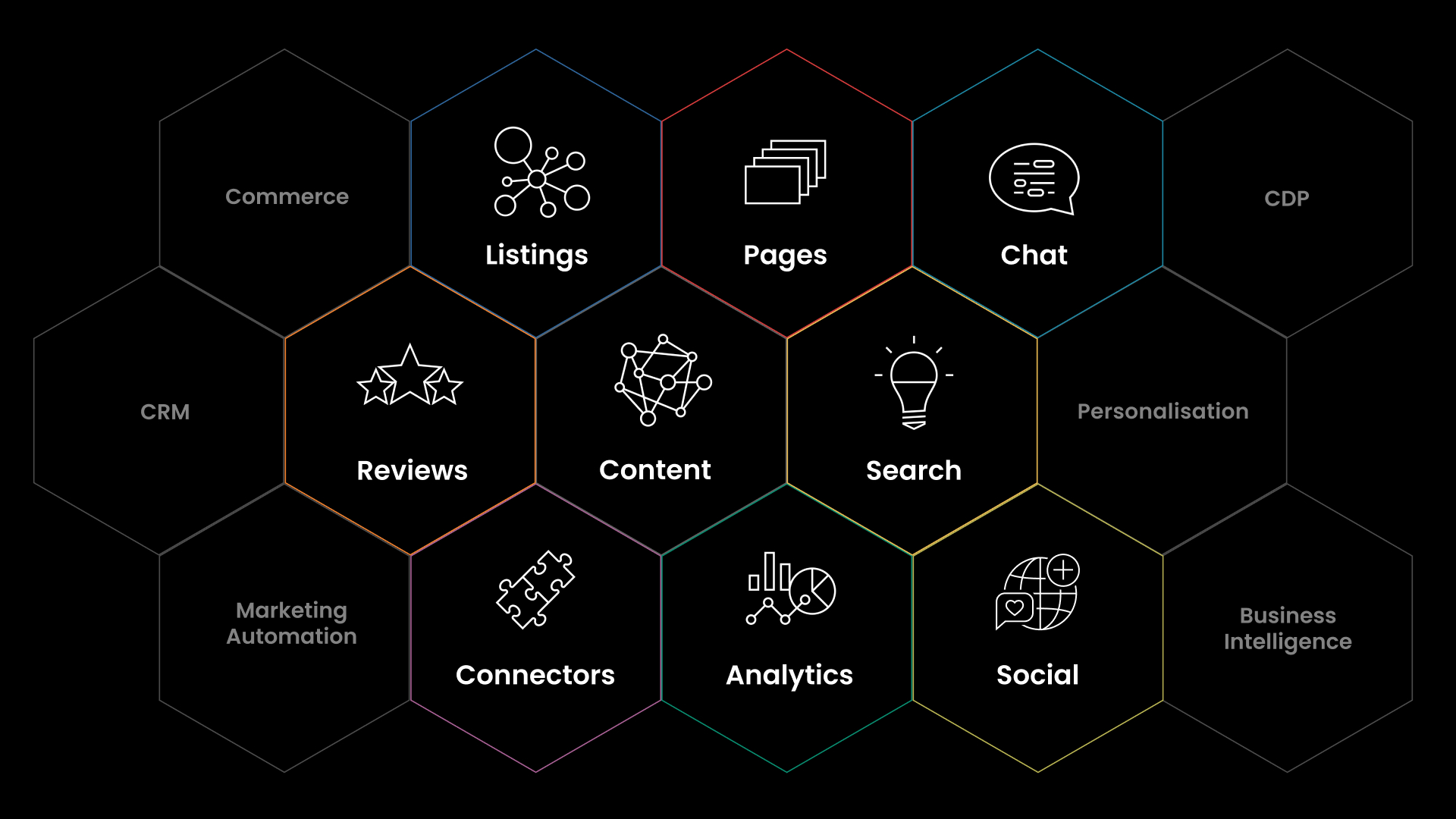 Yext powers digital experiences across more channels than any other provider
Engage customers on any channel with a single headless Content Management System.
LEARN ABOUT YEXT CONTENT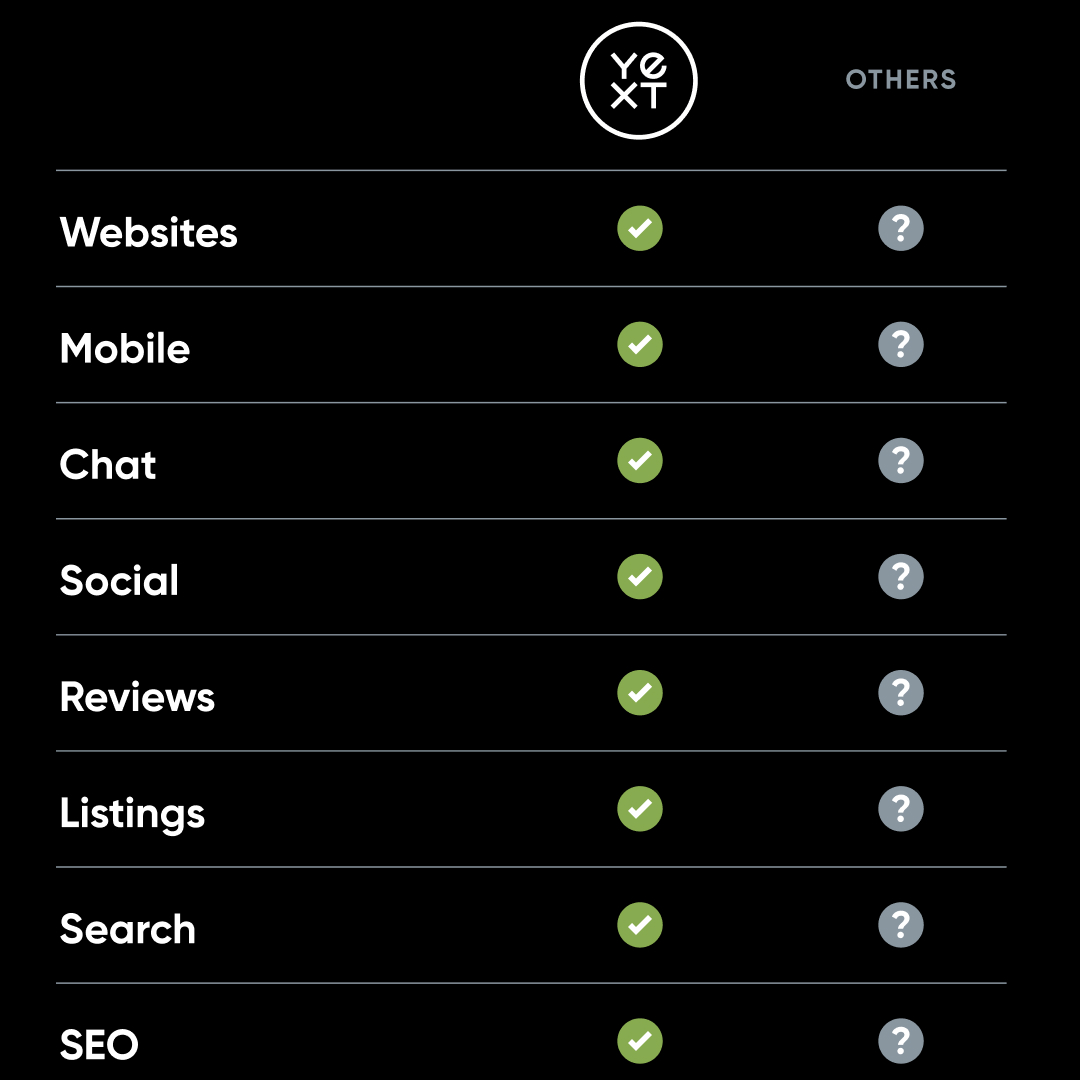 With our AI-led platform, any organisation can build consumer grade digital experiences
Whether you have a team of 2 or 2,000+, you can easily manage the customer journey, recognise user patterns and generate content to fit the channel and customer in real time
EXPLORE THE PLATFORM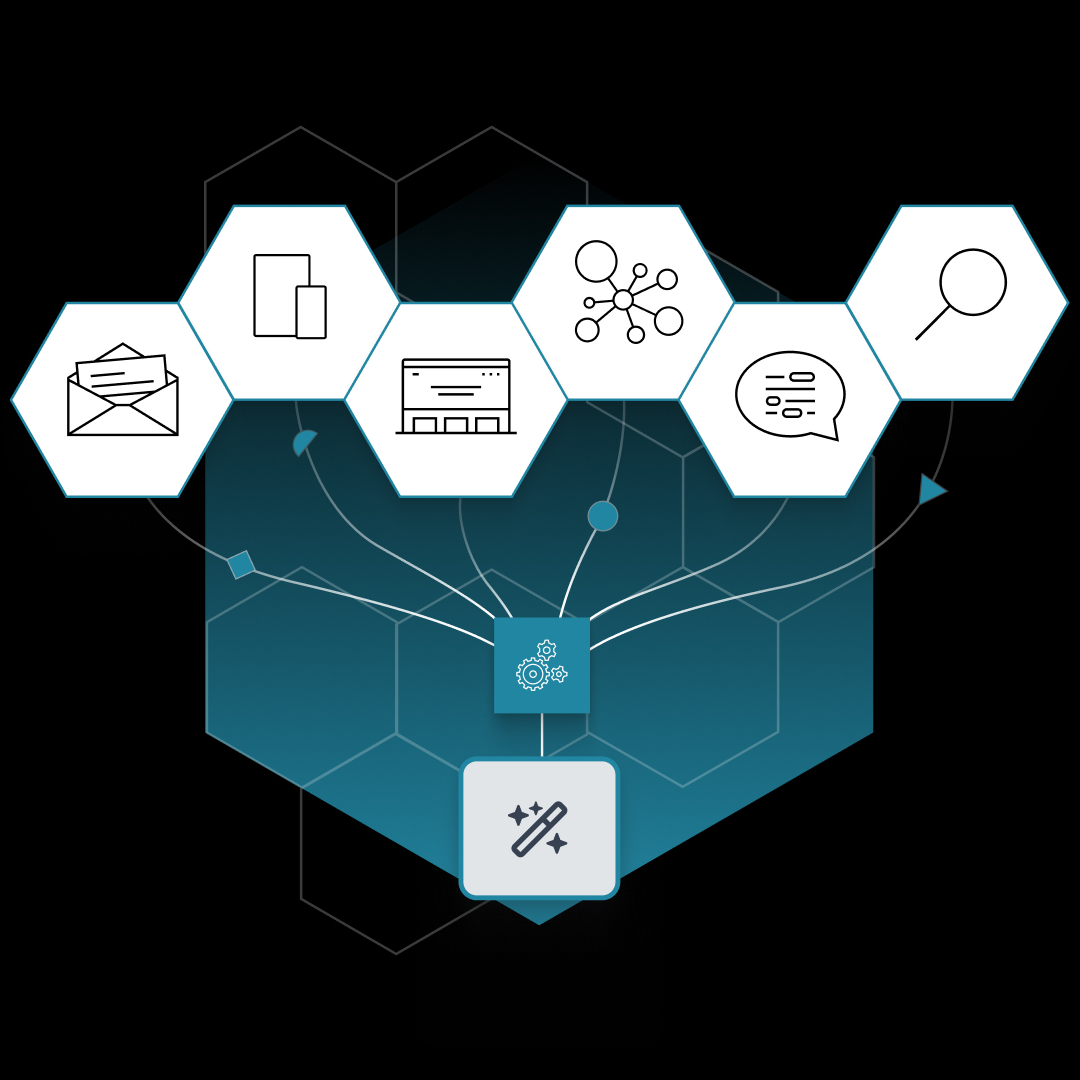 Go to market faster with our starter solutions
Launch your next project quickly with pre-packaged starter solutions for common use cases Explore our self-serve training platform, user community, job listings, and more.