Deliver a Seamless Experience with In-App Support
A "digital concierge" for your web, mobile, and desktop apps that expands into a Yext search experience when clicked.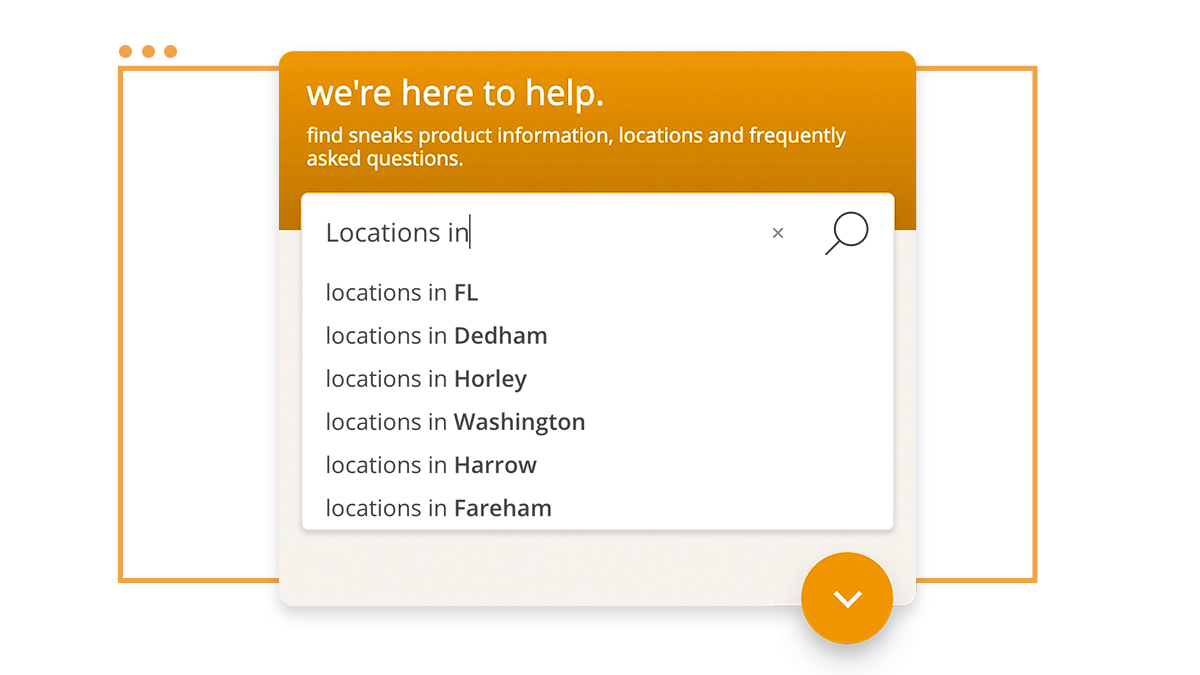 Answer customers' questions right where they are
Deliver targeted support
Allowing customers to seek help right within your app makes for a superior user experience.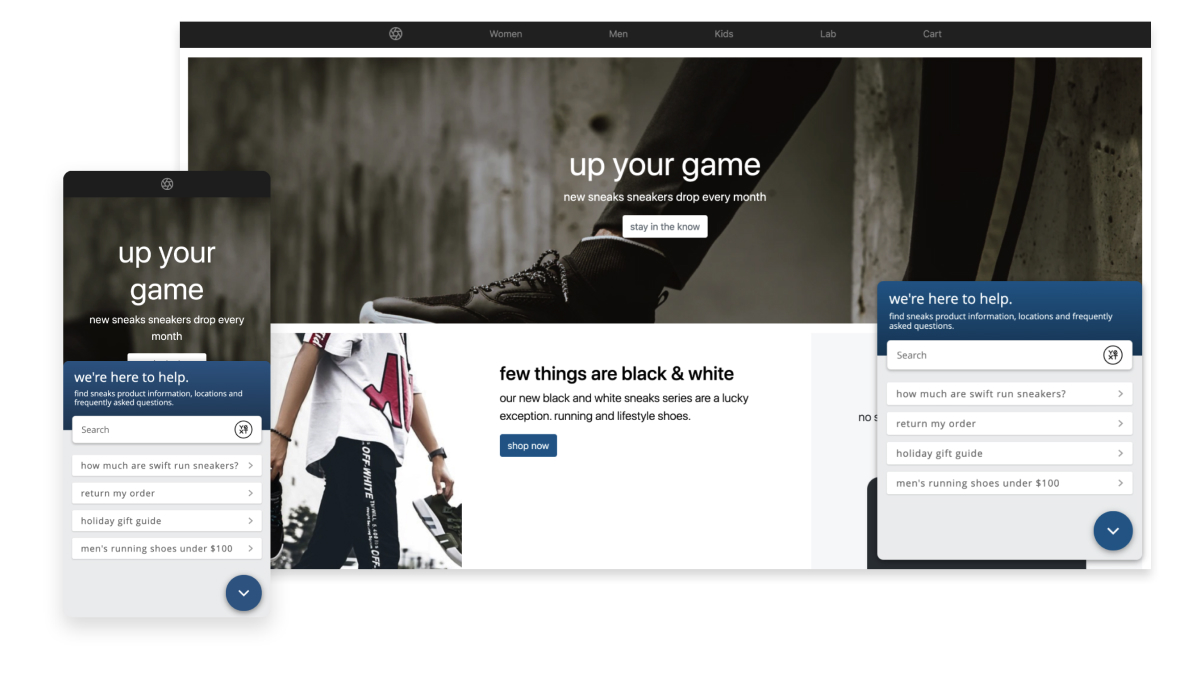 Reduce friction and increase convenience for consumers
Embedded product support and recommendations save customers from the repetition often associated with being shuffled among various support channels.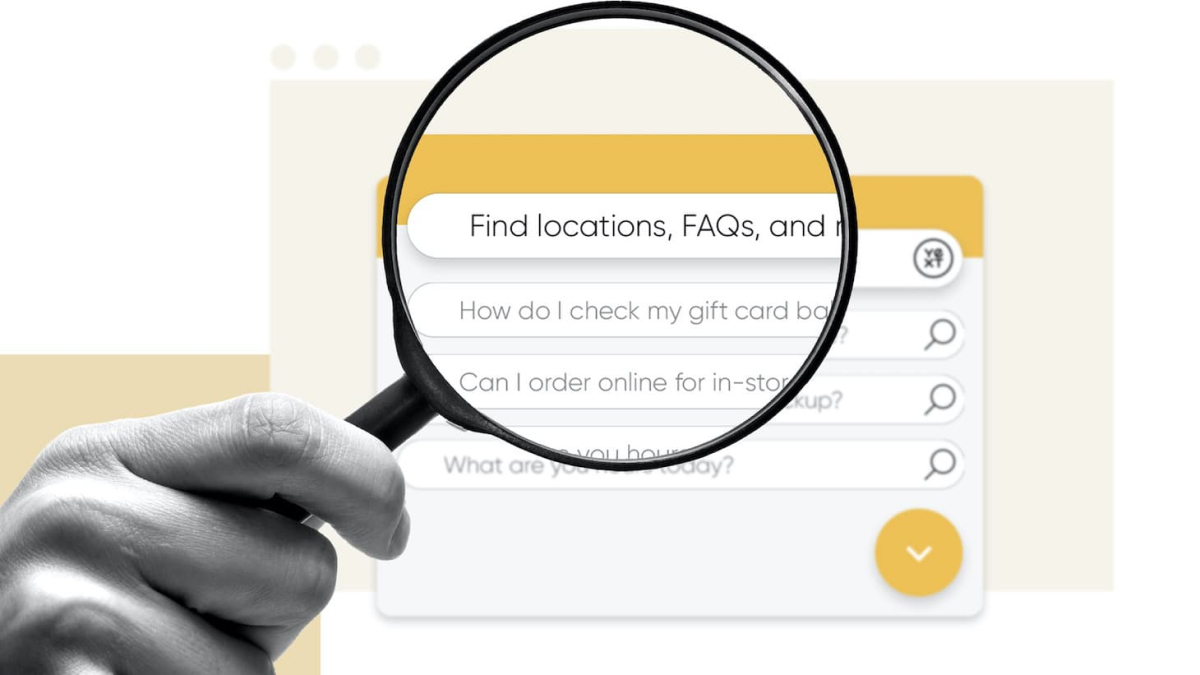 Deploy a powerful search experience
Add just a few lines of code to deploy natural language search, without incurring costs for your support team.