Boost Rankings and Customer Sentiment with Reputation Management
Your online reputation can win or lose you business — and search rankings. Generate, manage, and respond to reviews at scale with Reputation Management from Yext.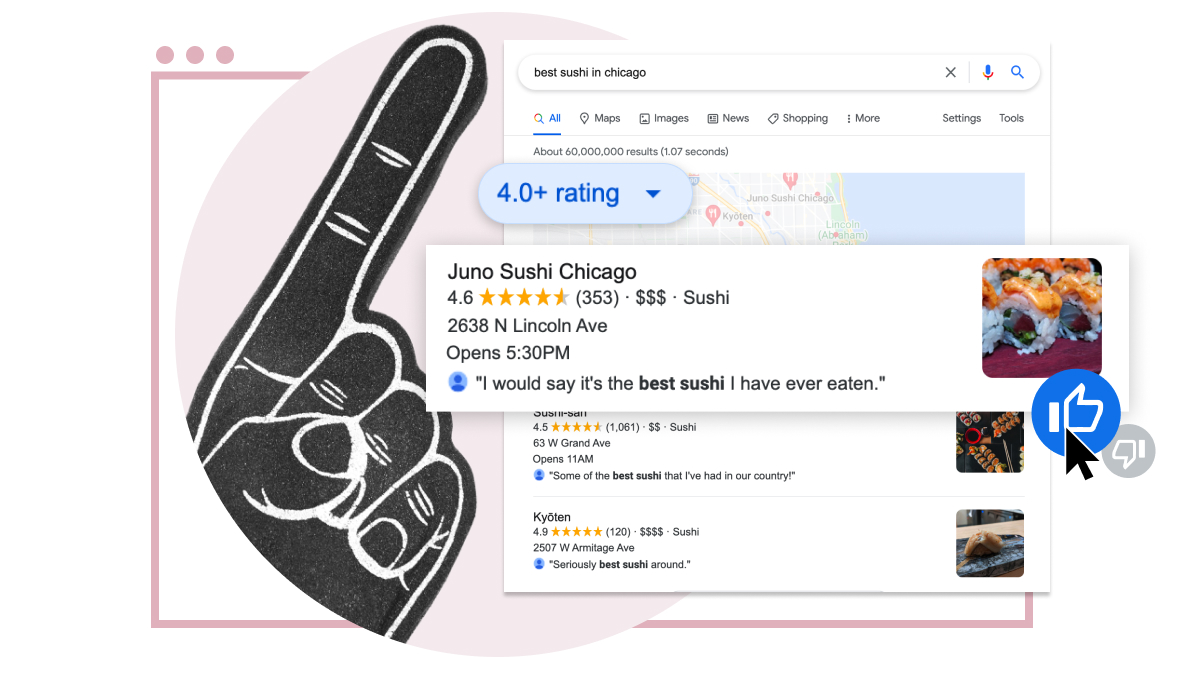 Star in AI search with Yext Reputation Management
52
%
of the time customers switch brands, it's based on customer experience
9
%
Businesses with 4 or 5 stars are positioned 9% higher in the local pack than those with 2 or 3 stars
53
%
of people expect responses to negative reviews within 1 week
Manage your reviews to unlock search performance
Centralize customer feedback
Take advantage of Yext's direct integrations by pulling in all your reviews, for every location, from sites like Google Maps, Facebook, TripAdvisor, Trustpilot, Yelp, and more into a single, centralized dashboard.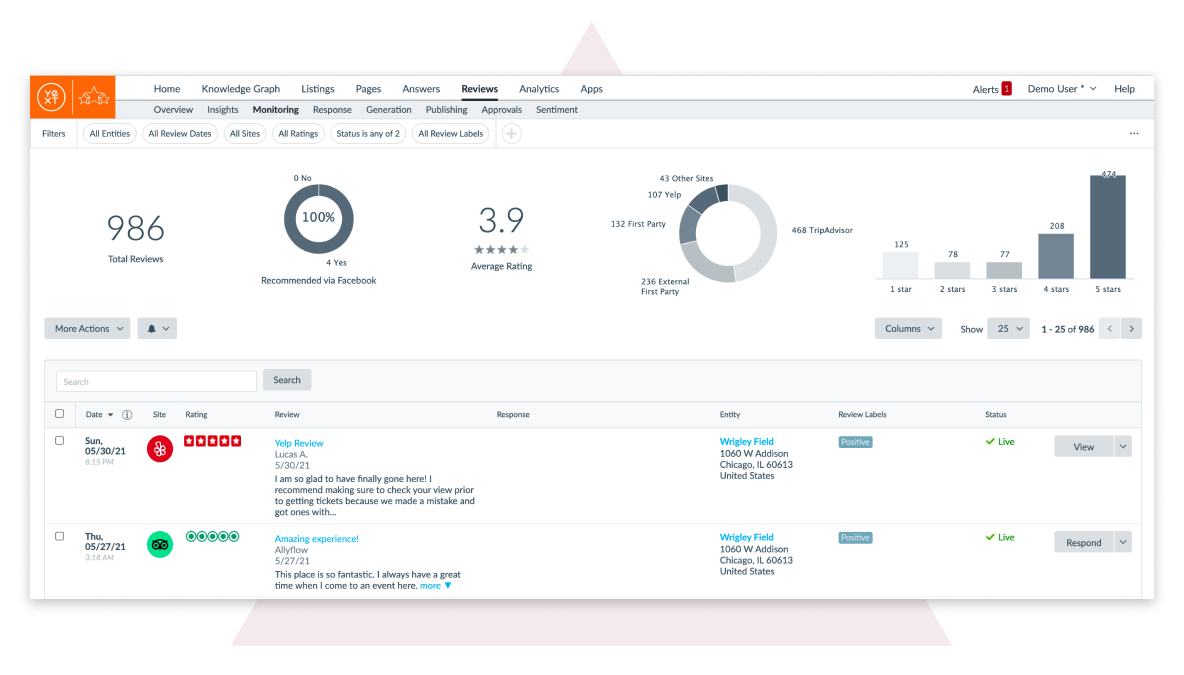 Deliver personalized responses at scale
Craft thoughtful, on-brand review responses by combining dynamic response building blocks with personalized messaging — not templates.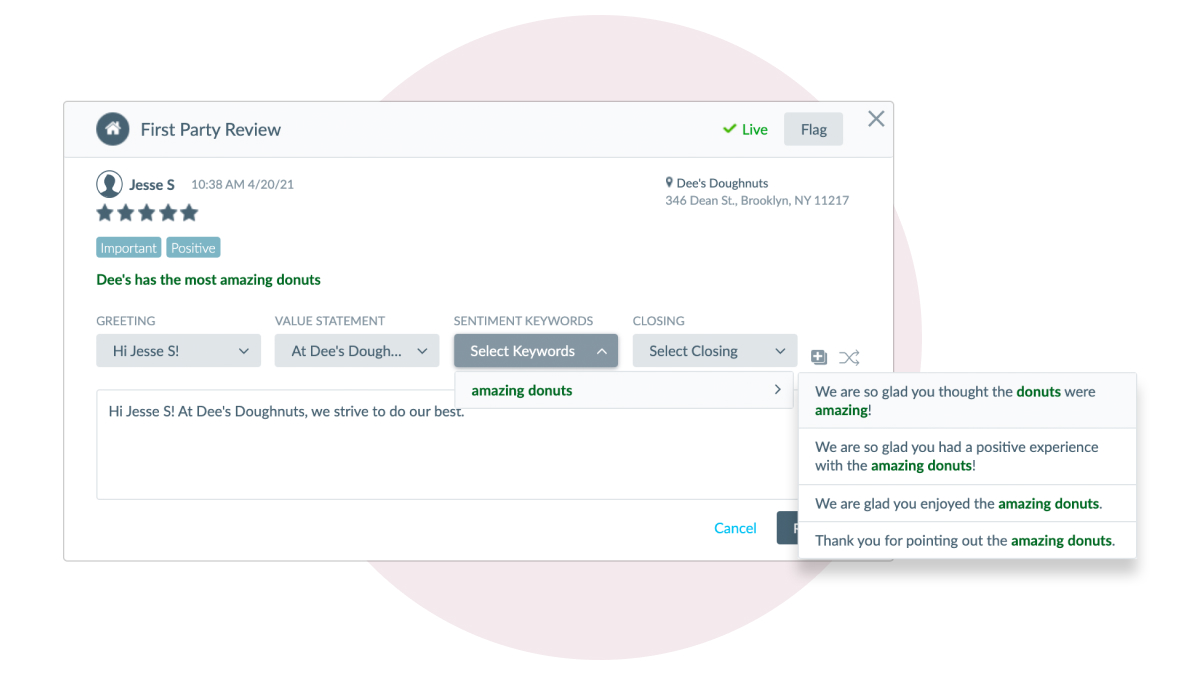 Ask for more reviews
Request authentic reviews from a representative sample of your customers, and add those reviews to your website to increase engagement and CTA clicks.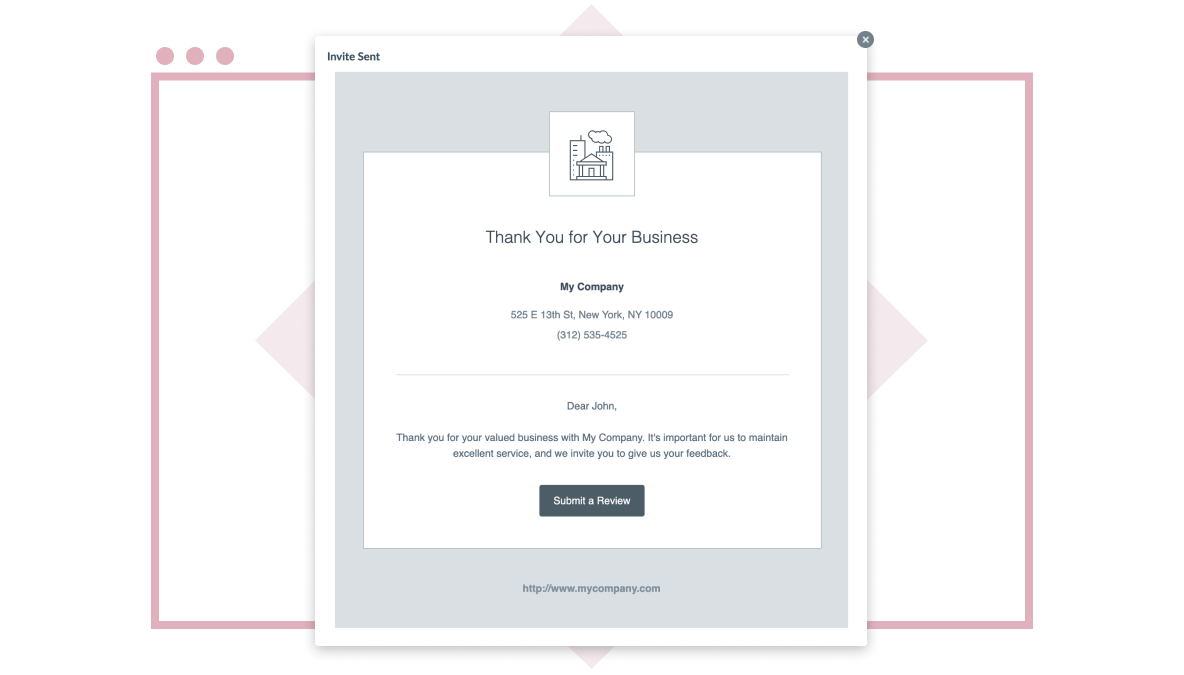 Understand customer sentiment
Natural language sentiment analysis tools help you dig into what your customers are actually saying, so you can make improvements and informed decisions.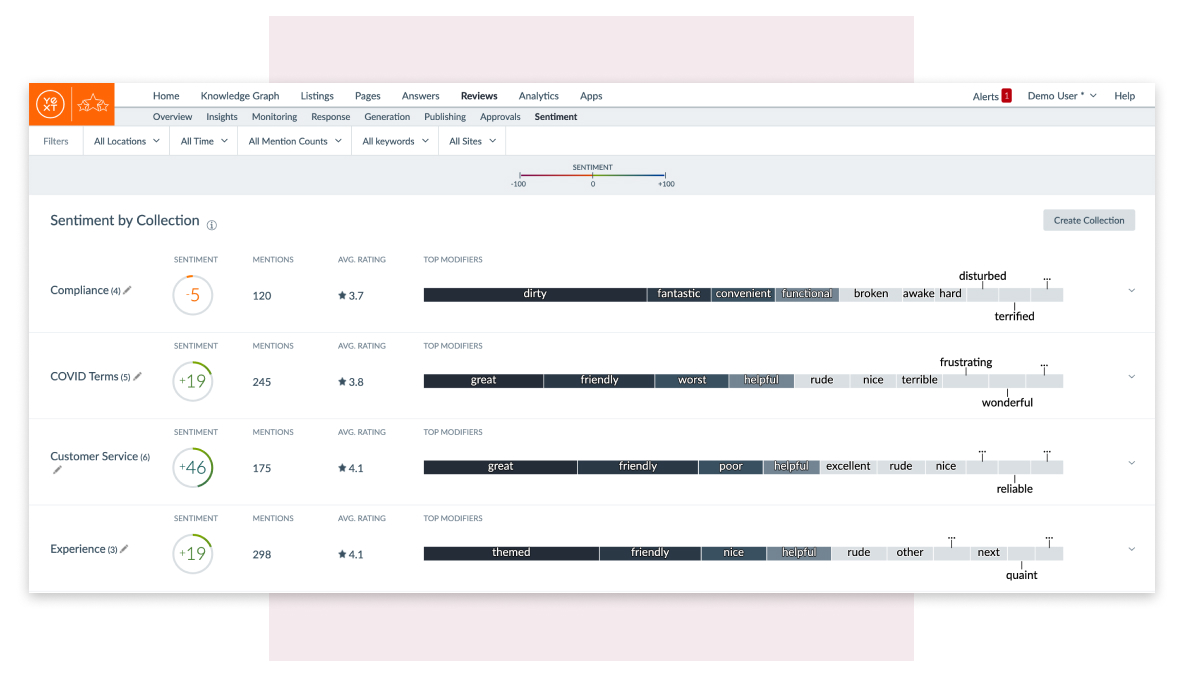 Track competitors and trends
You can't tell whether you're winning if you can't see the scoreboard. Understand your ratings in context by tracking up to 5 local competitors.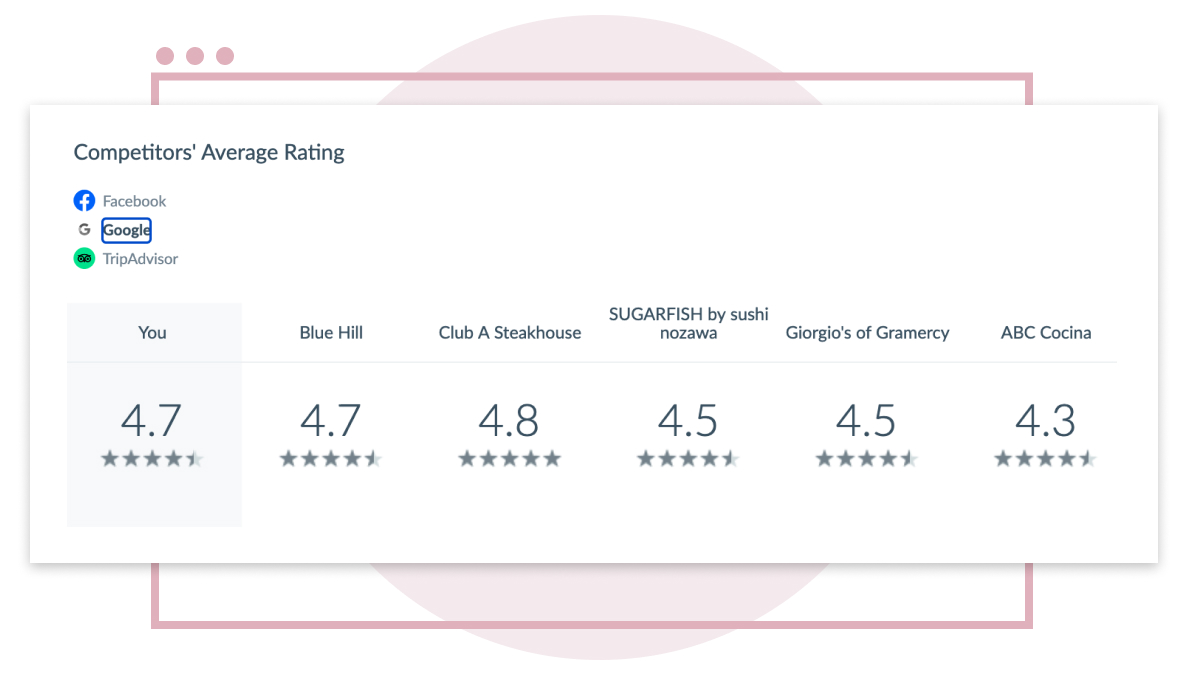 The Answers Platform
Explore the integrations and platform features that help you deliver cutting-edge search experiences with Yext Marketing Answers.
See all of your reviews, from every location, in a single dashboard.
Easily respond to reviews on sites like Facebook and Google My Business, as well as any first-party reviews you generate yourself.
Send requests, and collect first-party reviews, which can be added to your website to help drive more business.
Analyze customer feedback at scale to understand what's working and what improvements you can make to the experience you deliver.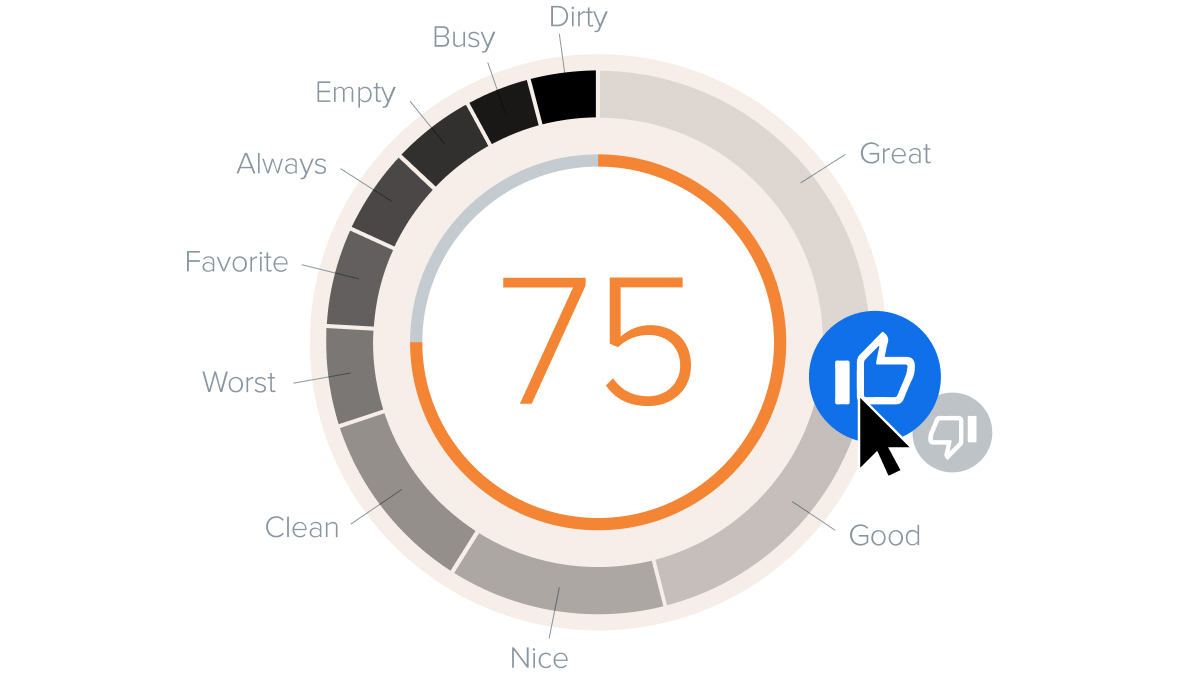 Compare average review rating by adding up to five competitors of your choice to monitor.
Explore other Marketing Answers solutions from Yext