Control the Facts About Your Business with Location Listings and Reputation Management
With Yext, you can empower your business with accurate and complete information across the web. Yext is committed to improving your brand's digital footprint.
New customers get 76% off the Yext Premium Package plan for their first year when they sign up with a valid payment method using the links below by December 31, 2022. Your payment method will be billed at the discounted offer price for your first year and will continue to be auto-billed at Yext's then-current regular price each year thereafter. Terms apply.*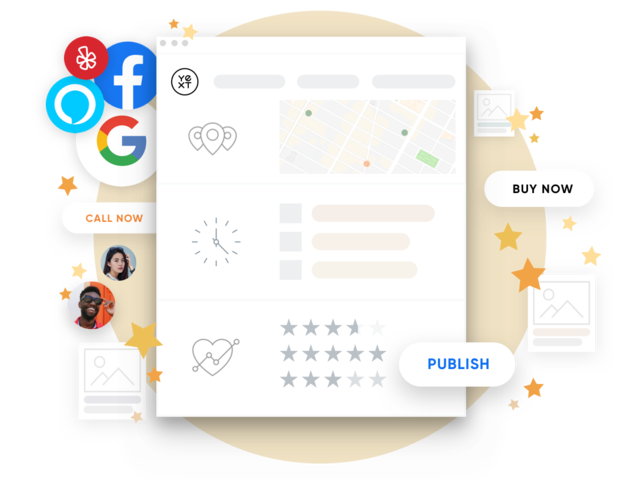 Be big in search — no matter your size.
You don't have a lot of time; after all, you have a business to run. And yet, you know that you must attract today's mobile consumers to thrive.
With Yext, you can easily update, control, and manage how your business appears online. Read on to learn how we help businesses like yours attract more customers.
Fix your information. Keep it fixed.
Frustrated with incorrect online data about your company? We were too, and that's why Yext was founded. We offer one centralized platform that allows you to easily manage your data across all of the apps, maps, social networks, and search engines that matter most to your customers.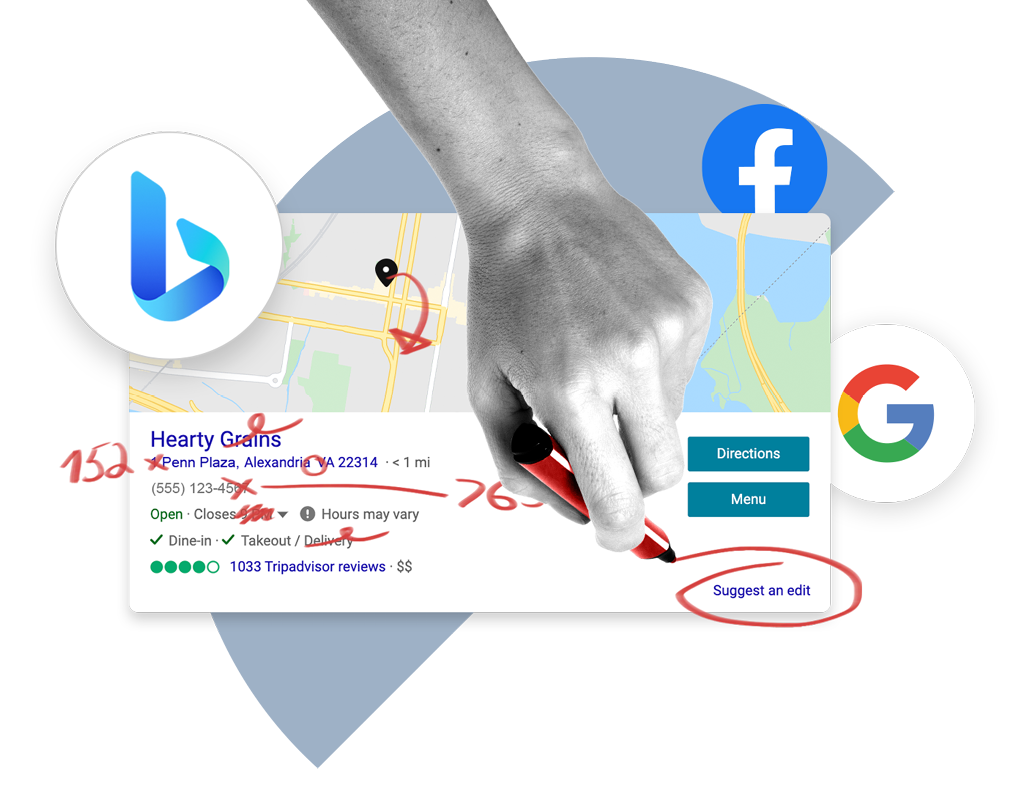 Engage with your customers.
Manage your online reputation by monitoring and responding to customer reviews. With Yext's integrations, you can pull in your online reviews from sites like Google Maps, Facebook, TripAdvisor, Trustpilot, and Yelp in a single, centralized dashboard. Through our platform, you can craft thoughtful review responses.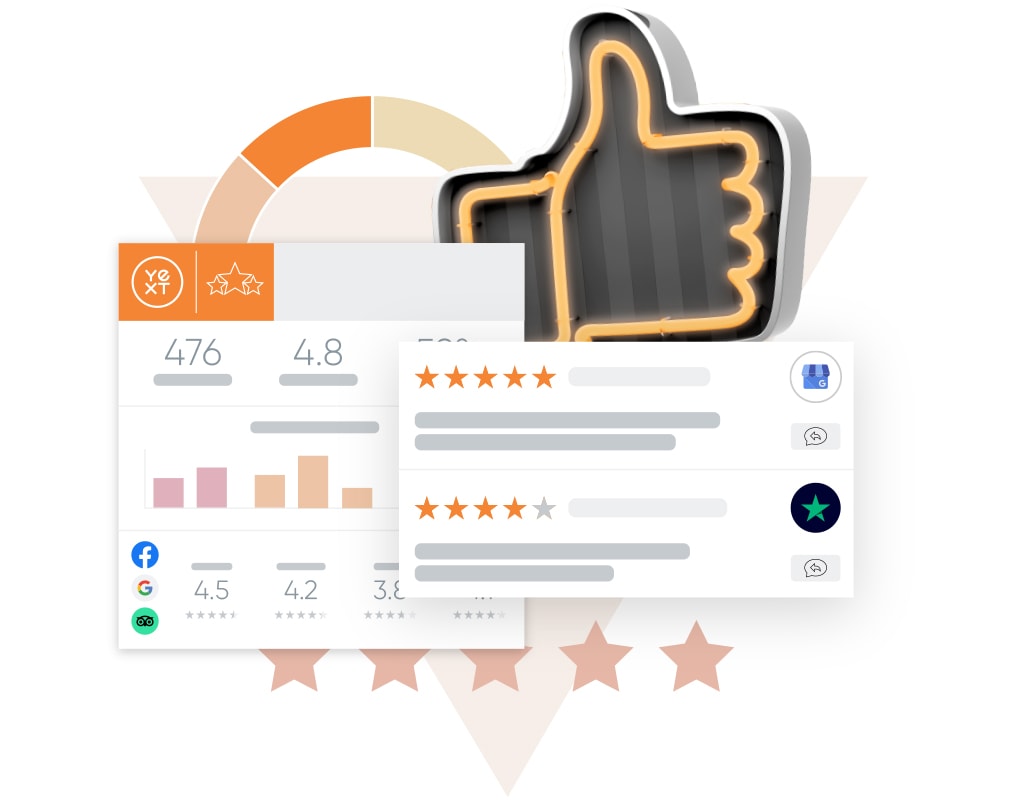 Be everywhere your customers are.
Yext offers distribution of your business's information to Google, Amazon Alexa, Apple Maps, Facebook, Foursquare, Yelp, and other leading third-party apps, maps, and social networks. We help deliver the right answers about your brand so you stay top-of-mind across digital channels.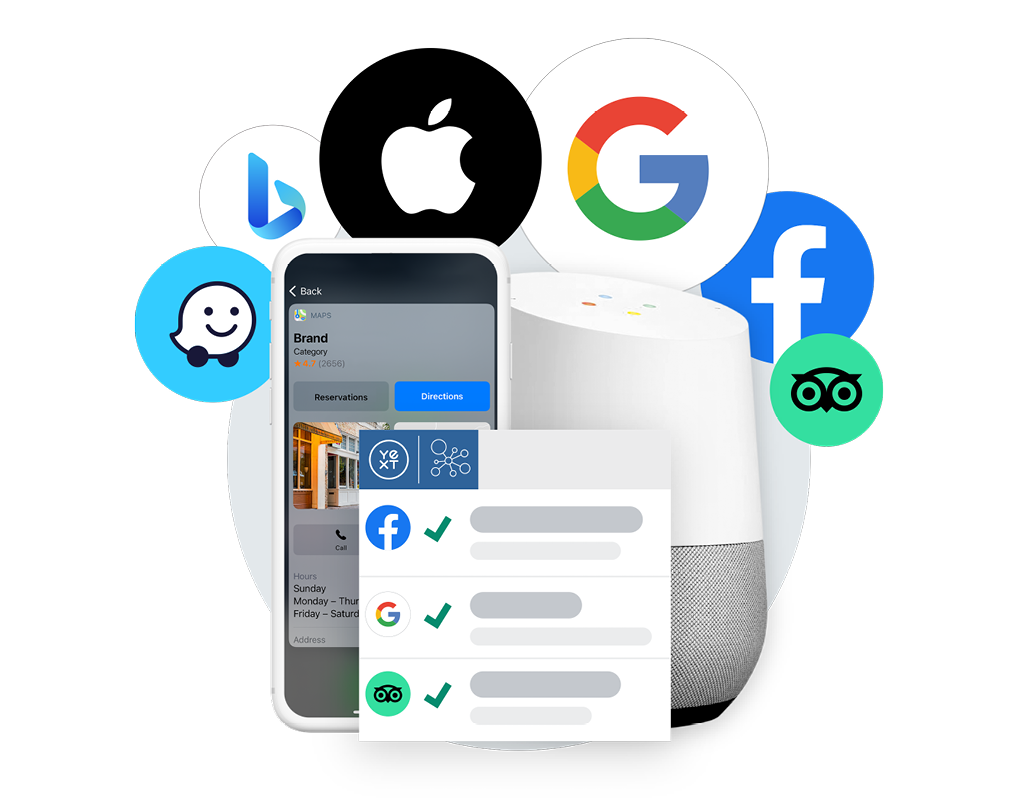 Stand out with rich content.
Help your customers choose your business over the competition by adding rich content like photos, videos, menus, bios, and more. Yext customers with well-maintained listings see 5x more views than the average unclaimed listing.** Put your listings to work with Yext.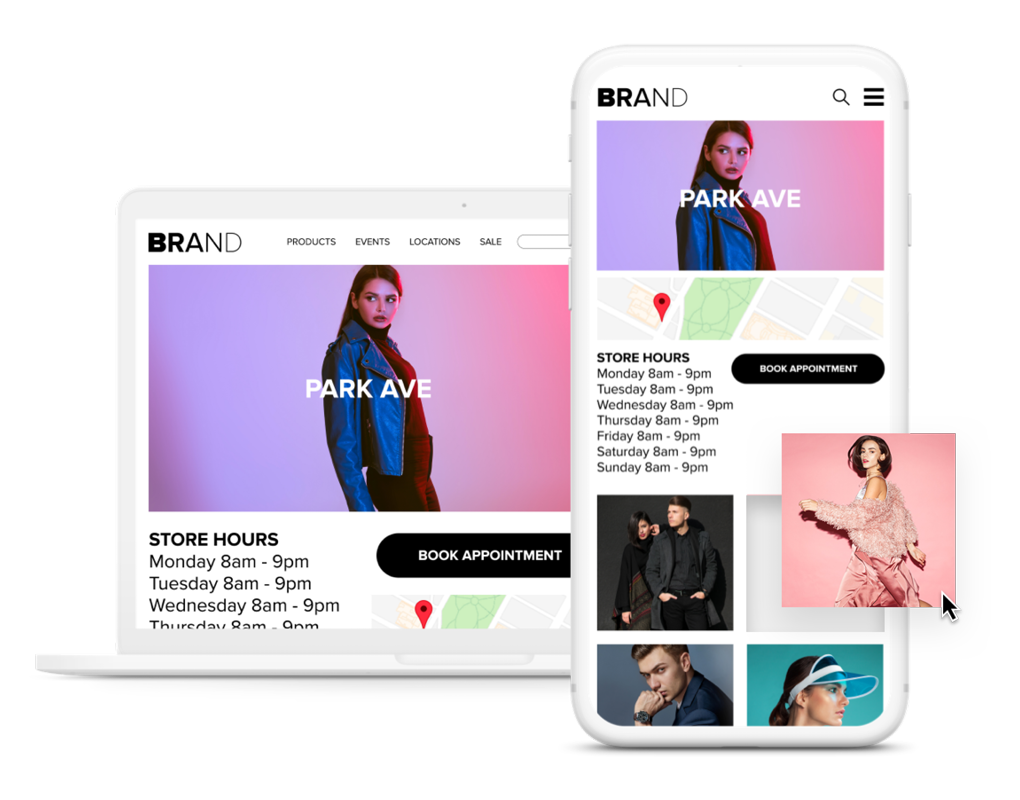 Unlock Your Listings' Full Potential
From listings to reviews, managing how your business appears online is made easy with Yext.
With the Premium Package you get:
Listings for 1 location across 200+ publishers

Ability to monitor ratings and reviews on your location listings

Actionable insights from review and listings analytics.
What happens next? Provide your zip code to checkout. As soon as you purchase a Premium Package plan, you'll gain access to the Yext dashboard, where you can update and monitor your listings, all in one place.