Welcome back to the latest installment of "What's New in SEO," our recap of search engine news.
August was full of exciting updates, and it certainly gave SEOs a lot to talk about. Below, we'll cover all the news up to September 2022, including what we know of the Helpful Content Update — and what happened when Googlebot took a Summer vacation and the SERPs broke.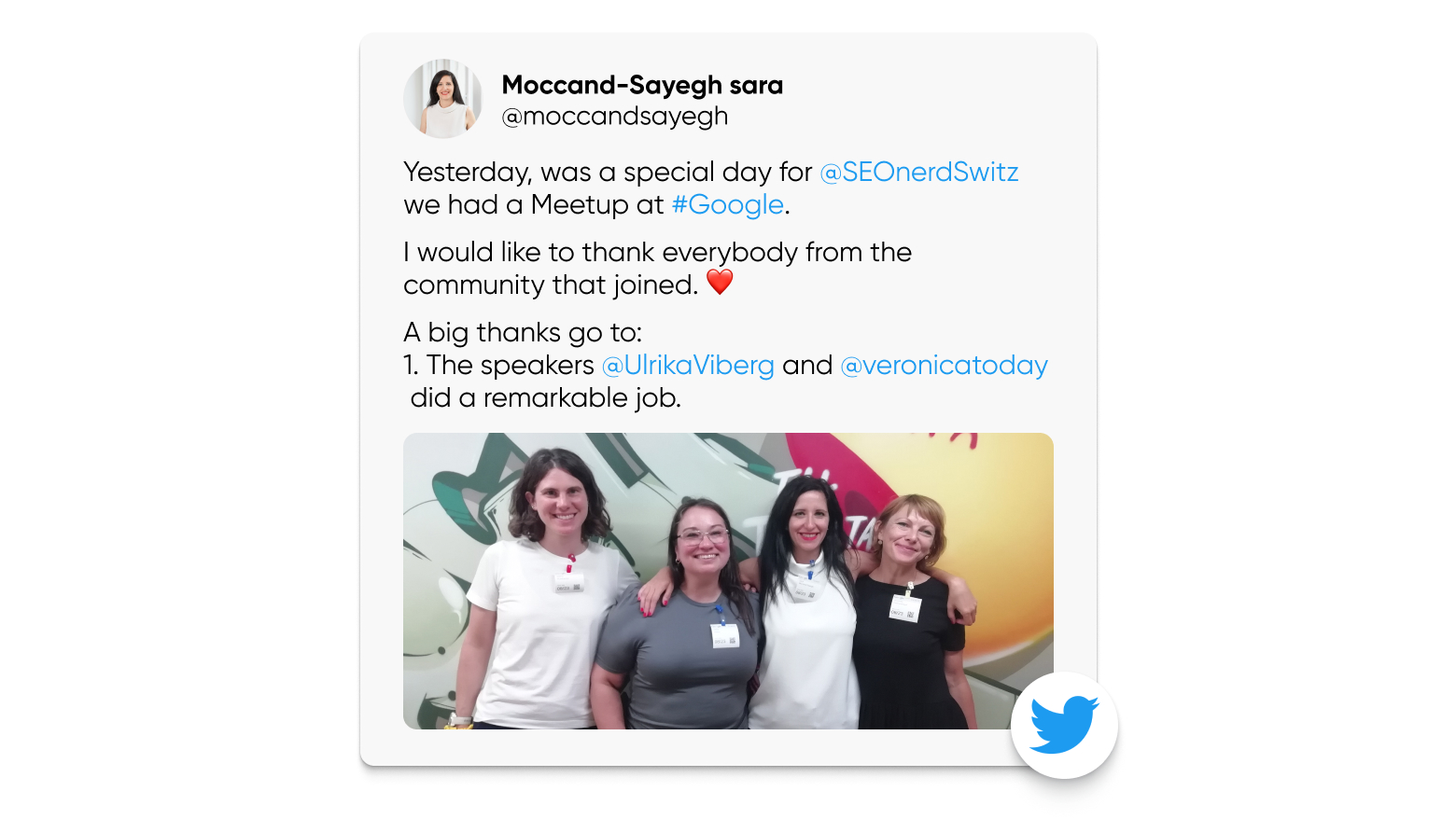 SERP Updates
Google launched a new attribute to support Asian-owned businesses in the U.S. This update builds on attributes released previously by Google, such as the Black-owned, Latino-owned, veteran-owned, women-owned and LGBTQ+ owned business attributes. They are hoping to help bring communities closer together as well as help support diversity. Yelp has actually had this attribute since May 2021.
Google power users might be interested in how Google is improving its results when there's a use of quotes in search queries. Quotes mean Google will look at exact terms and the improvement means that the results will be formed around where a quoted word or phrase occurs in a web document. Google recommends to always search for your query first, and use quotations if you need more specific results from the one already surfaced.
Google also released information on how they improve to find quality answers in search results. They confirmed to use their latest AI model, Multitask Unified Model (MUM) which according to them means that their systems can now understand the notion of consensus, which is when multiple high-quality sources on the web all agree on the same fact.
Algorithm Updates
Have you heard of something called the Helpful Content Update (HCU)? (We know, we know — even if you spent all of August on vacation, you were probably still flooded with information on what it is, why SEOs love it, how to prepare for it, and future predictions.)
Even if you've been overwhelmed with suggestions and resources, it might be worth it to bookmark Marie Haynes' helpful article. Still, so far, it looks like this update could've had the title 'Much Ado About Nothing.'. The update finished rolling out on the 9th September.
Overall, the HCU guidance is anything but new, and the one core tip is really in the name: make your content helpful for your readers. Aleyda Solis updated her Quality and Helpfulness spreadsheet to include all the new HCU guidance when evaluating content.
So what to do if you've been impacted by the update? This tweet from Lyndon sums it all up.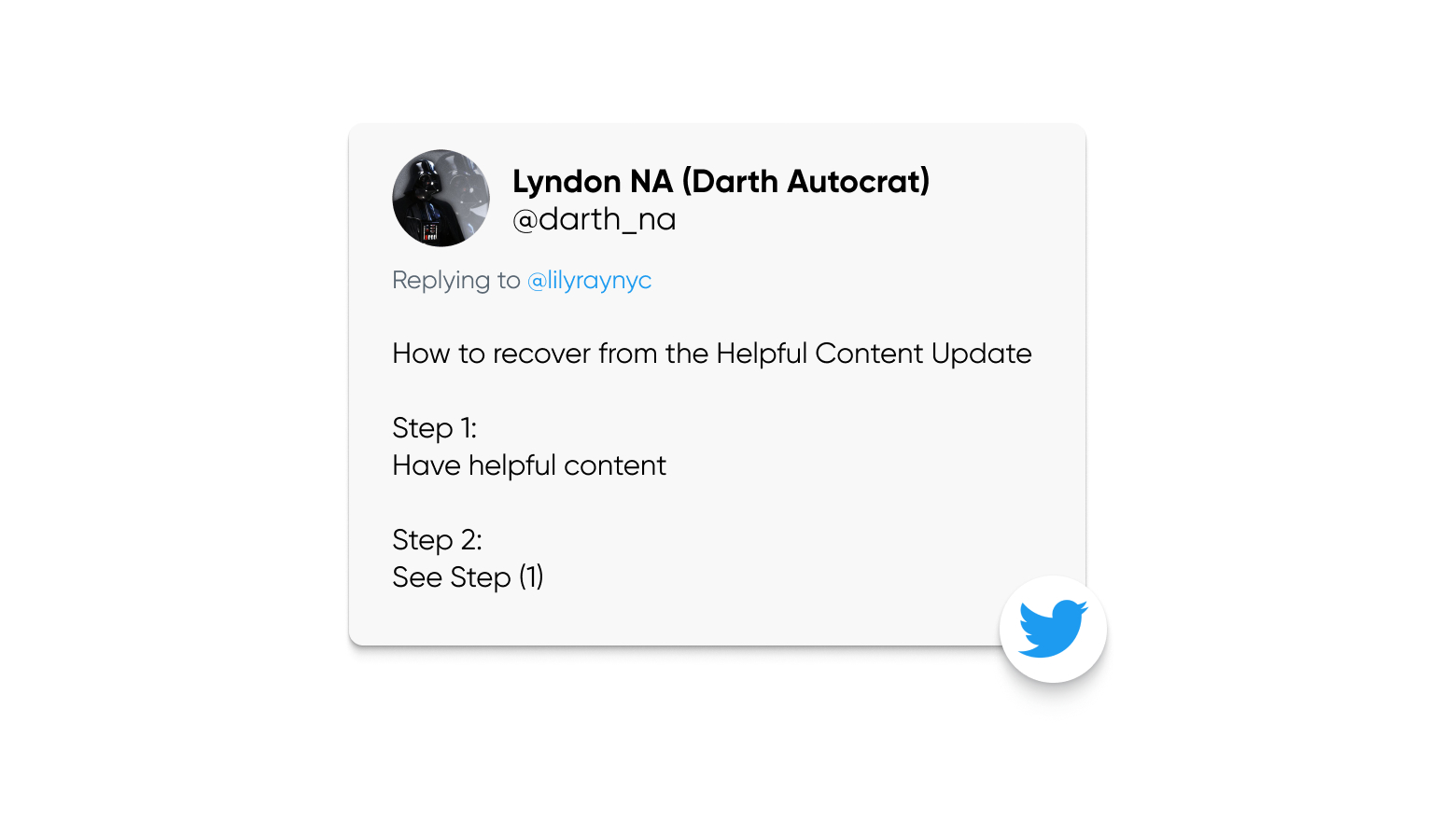 Google also updated its guidance around dynamic rendering to say that it is a workaround solution, and that they recommend other forms of rendering, such as server side rendering, static rendering, or hydration as a solution. Each has its own pros and cons, and things like server side rendering can have significant costs associated with them — so large sites with millions of URLs will likely stick to dynamic rendering for now. However, solutions such as headless CMS-es using static site generation could help scale rendering solutions in the future.
Search Off the Record had three great episodes, including topics such as accessibility, crawl budget and an episode on how removals work.
There is also a great lightning talk available on what structured data really is, how to get started and best practices.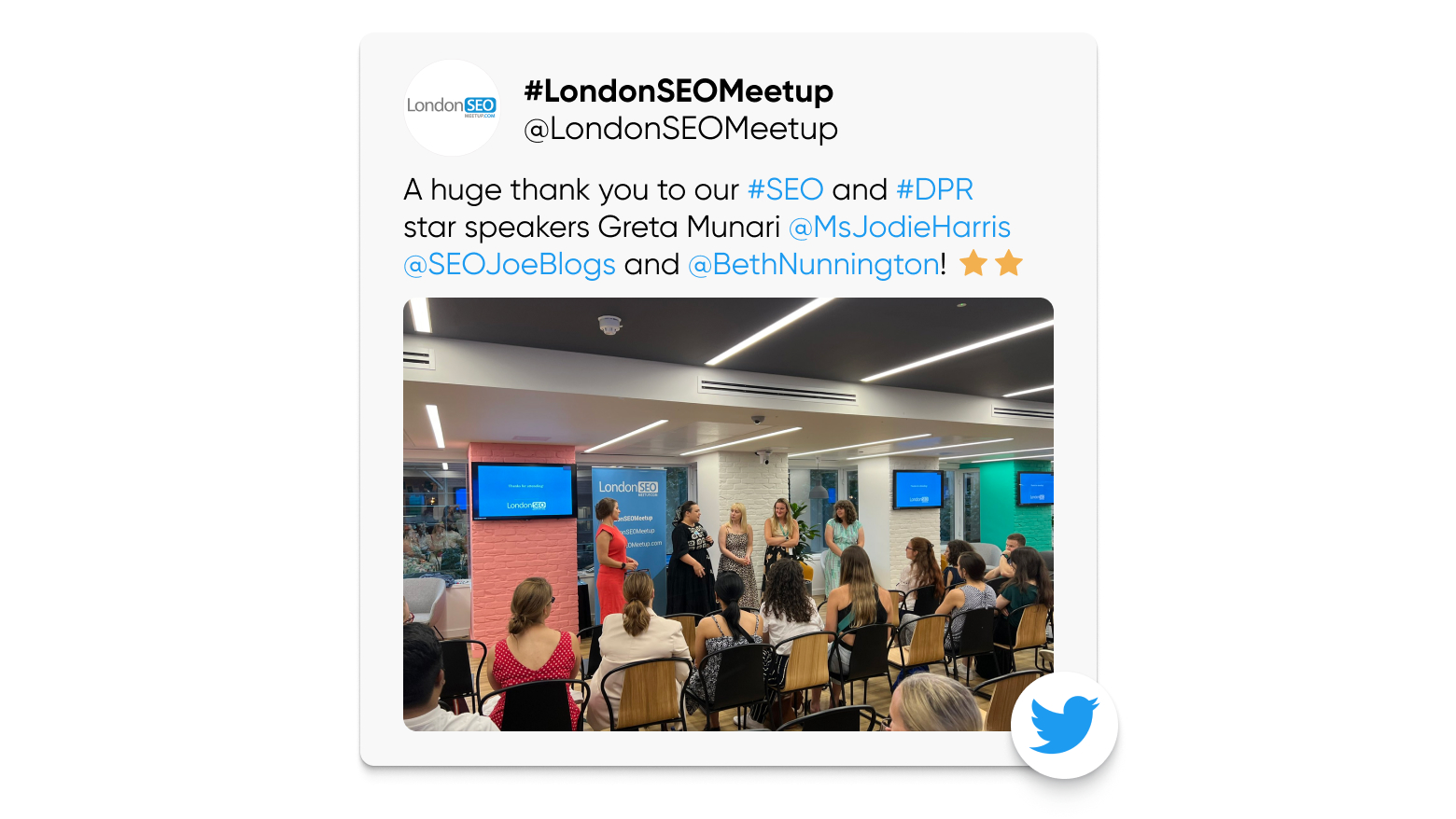 That's all for our August Recap! To keep up to date on all things SEO in the meantime, there are some newsletters listed below that you can sign up for:
SEO Newsletters SEOFOMO by Aleyda Solis (weekly)
Search News You Can Use by Marie Haynes (weekly)
Rich Snippets by TrafficThinkTank (weekly)
Women in Tech SEO by Areej AbuAli (monthly)