Healthcare
Personalization
Yext's platform helps your organization meet a consumer at every step of his or her healthcare journey.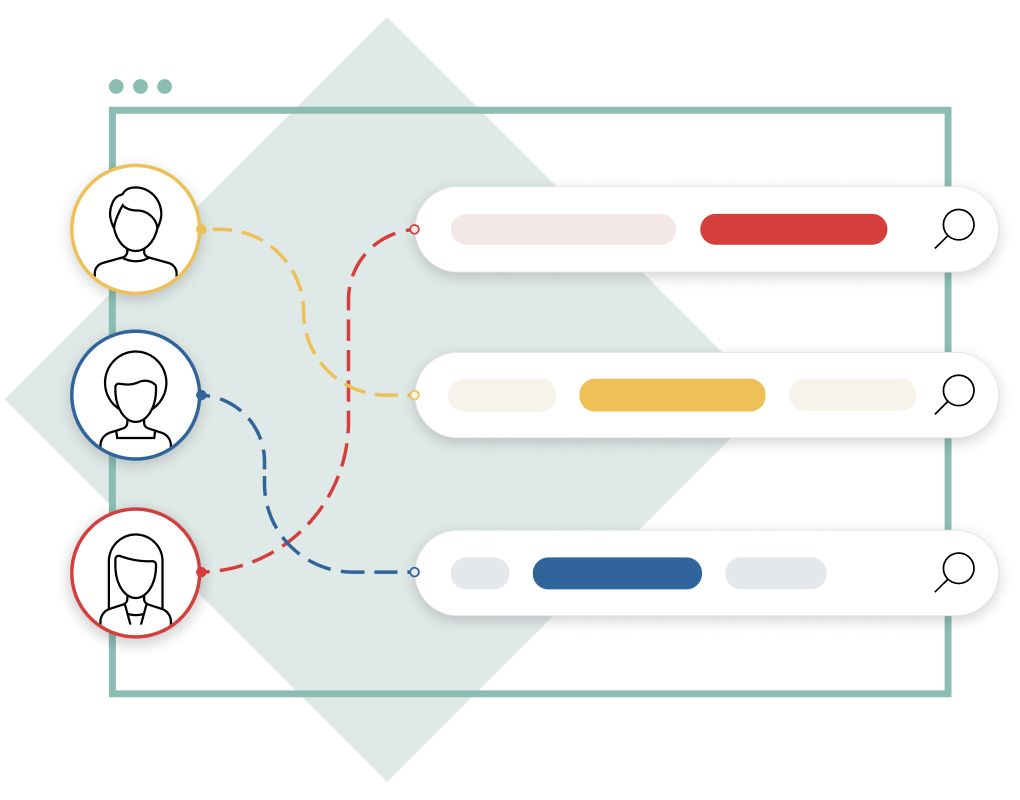 The consumer healthcare journey is evolving
in 5
consumers use search engines to find local information
%
of patients will abandon their search experience due to inaccurate provider information
%
of patients use reviews to evaluate a provider before making a decision
Leverage the Yext Platform to ensure you can respond to individual patient journeys and help drive a better consumer experience along the way.
Collecting and organizing your data
Yext leverages AI to organize your information and deliver answers wherever (and however) your consumers or patients search. The Knowledge Graph collects all of your data in one location. It is a brain-like database that understands the relationship between different questions, products, and other entities.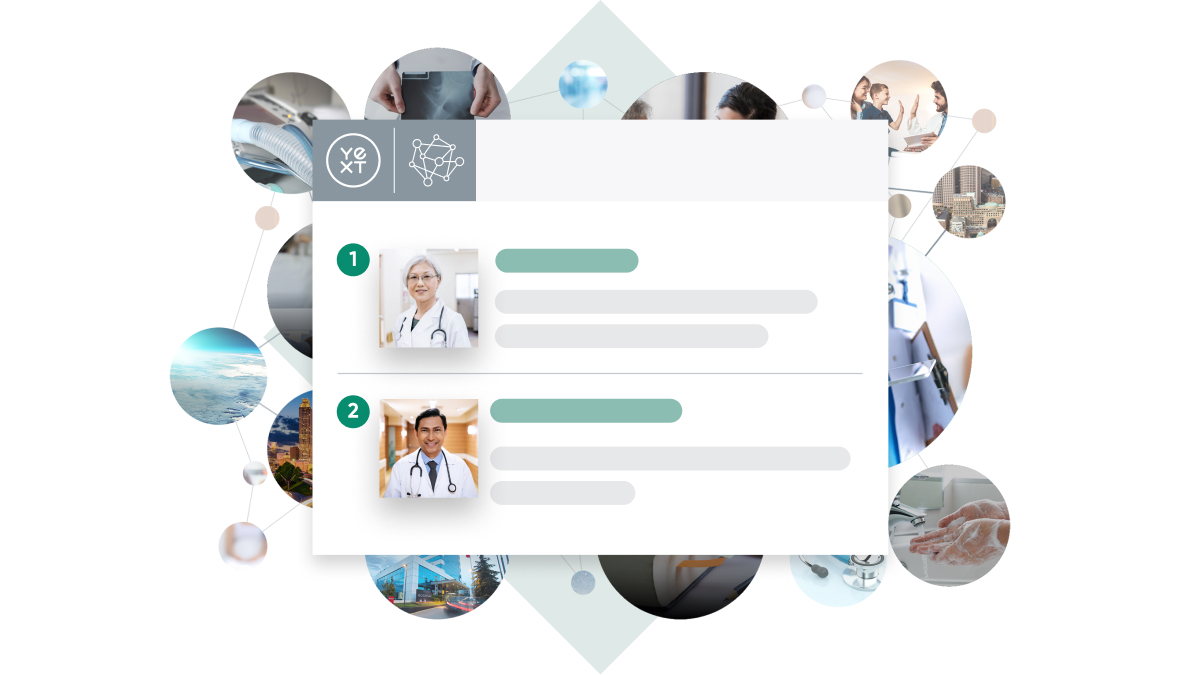 Syndicating the data
Patients interact with your facilities and providers on hundreds of different search engines, maps, voice assistants, and more - keeping them all up-to-date could require a lot of manual effort. Yext created an entirely new way to manage your facility and provider listings by building direct integrations that give you complete control over how your information appears on the web.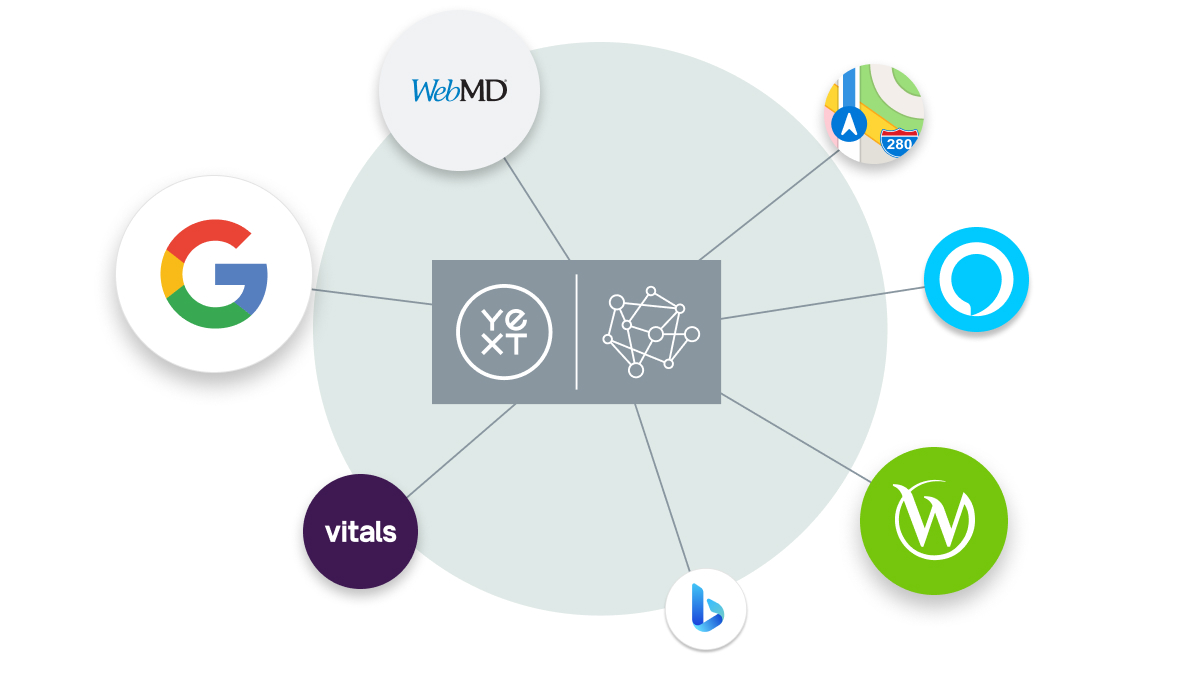 Capturing Intent
Searches can happen on or off your site depending on the individual. Drive and capture more unbranded searches to your website with landing pages for your providers, facilities and more that are optimized for search.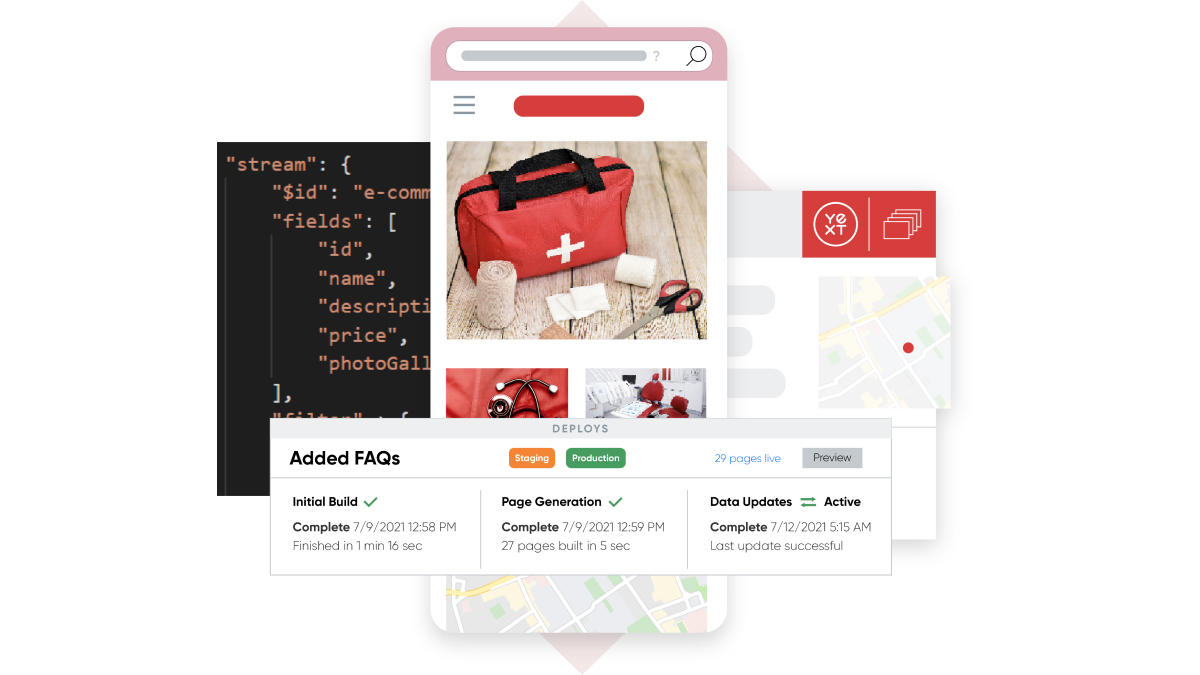 Driving Search Experiences
Give consumers and patients the same experience they expect to see on Amazon or Google. With Yext site search, understand natural language questions and return direct answers — not just links. These results include rich snippets, provider profiles, FAQs, maps, and more.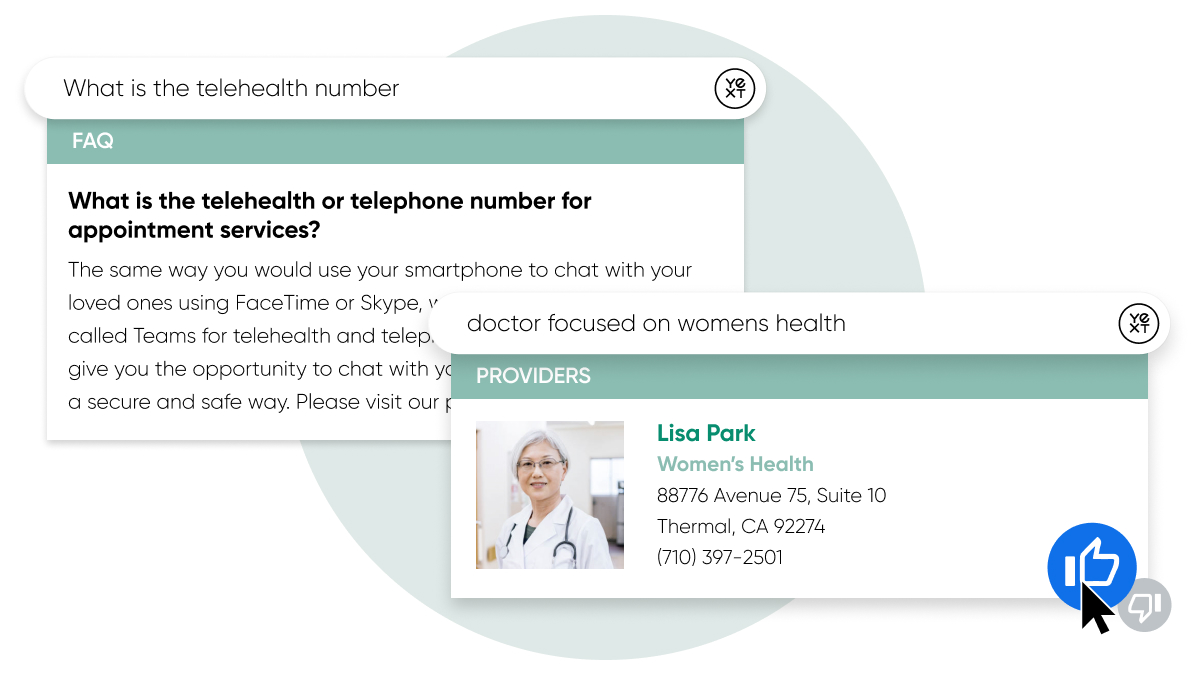 Informing through Evaluation
Patients and consumers are more likely to trust an organization with a high volume of positive reviews and responses. To facilitate this journey, Yext can help you monitor, respond and generate reviews to attract more patients and improve your search ranking.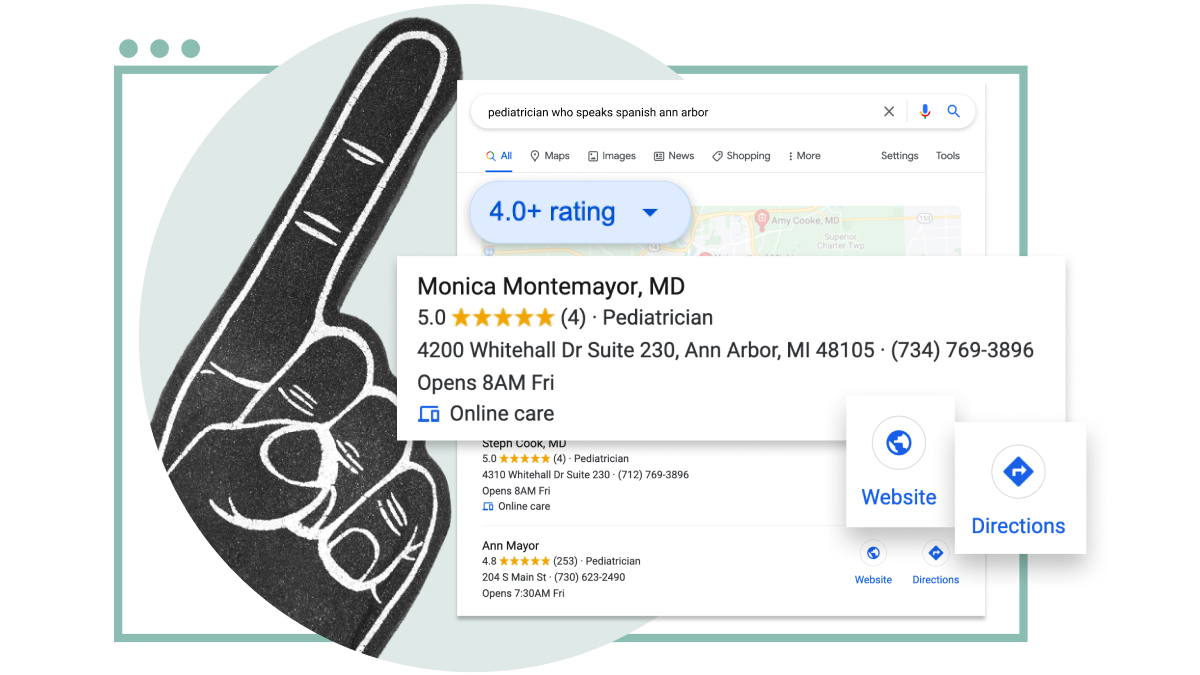 Unifying and Adapting
Unify data sources into one platform across your website, search, reviews and third party listings to help you get a clear understanding on how to optimize and adapt each consumer journey.