The Complete Guide To Using AI For Best-In-Class Support
This guide outlines three steps to AI innovation that every marketing leader needs to know.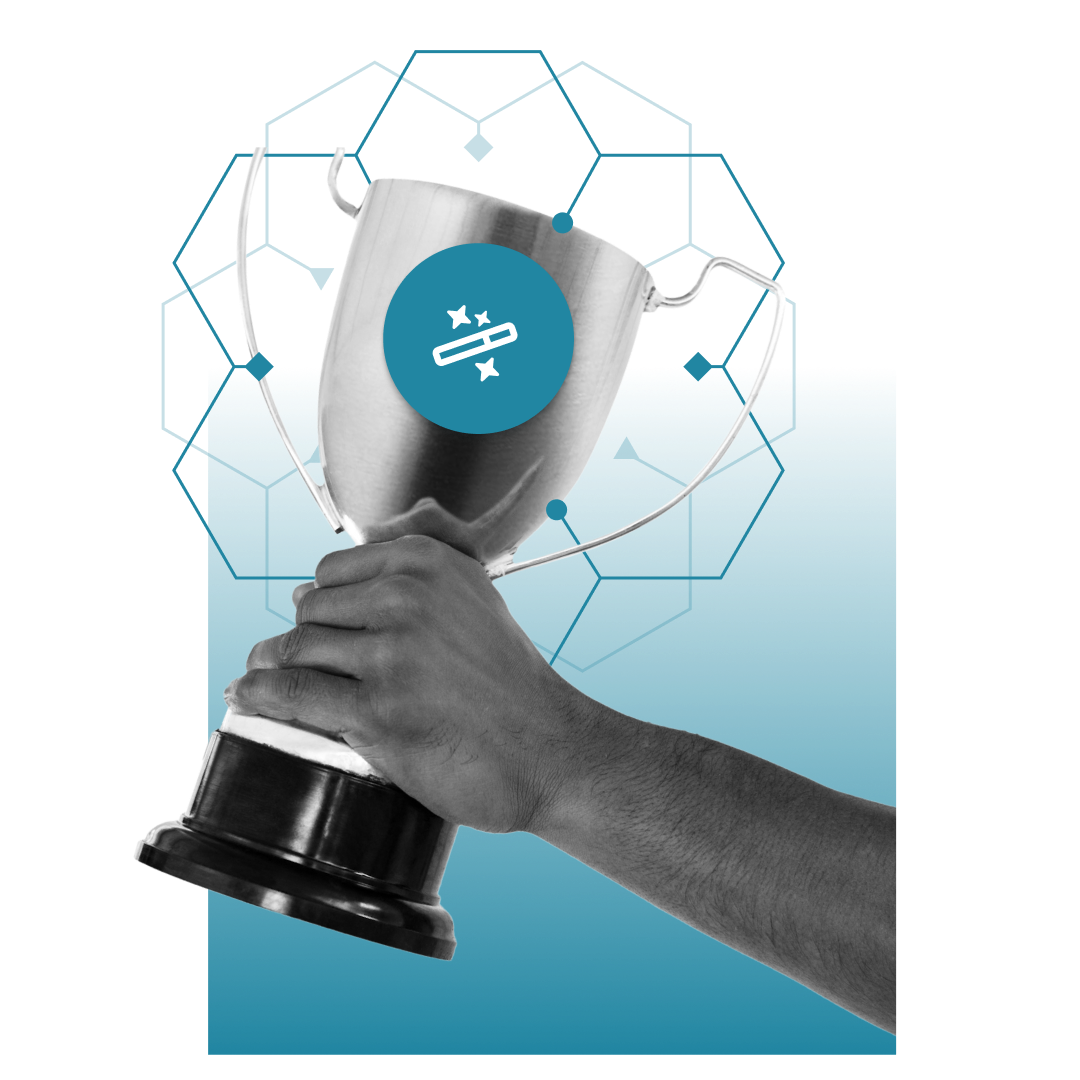 AI is a hot topic — and if you take a look at industry news, it feels like every organization is already leveraging it.
But if you're in the CX world, a lot of the AI headlines might sound interesting… yet not feel particularly relevant to your daily life. (As a support leader, generating a specific image to use in a presentation probably isn't on your to-do list.)
Instead, you're faced with the daunting task of driving customer satisfaction at scale. You need to come up with ways to anticipate customer questions and swiftly address problems — all while keeping costs as low as possible.
So, how can AI really help? And how can you use it to deliver better customer support — without breaking the bank?
Below, you'll find four simple ways to leverage AI for best-in-class support.
1. Free up your agents with smarter chatbots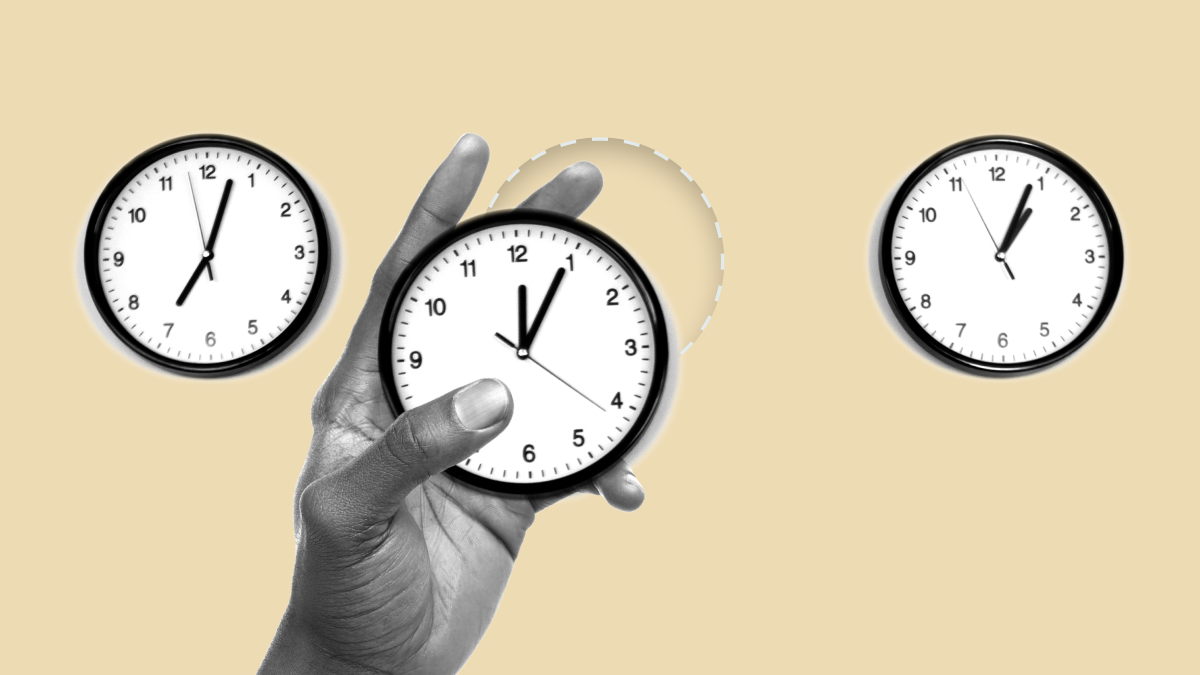 Forget what you think you know about chatbots. No, really.
Negative associations with chatbots are common — and legitimate — in the CX world. For years, chatbots struggled to have a "real" conversation, and they seldom provided the right answer. Understandably, customers were often frustrated. (In other words, chatbots created the exact type of negative customer interaction that support leaders are always trying to avoid.)
But while the underlying technology wasn't quite advanced enough when chatbots were first introduced, the potential was always there: chatbots represent a theoretical opportunity to provide tailored, 1-on-1 support to users without the high cost of human capital.
Today, with the introduction of large language models (LLMs) — such as the models that power OpenAI's ChatGPT or Google's Bard — chatbots can finally reach their full potential and deliver on their original promises.
The conversational abilities of LLMs make it so that chatbots can understand natural language, determine context, and even remember past interactions with a customer. This allows them to engage in human-like conversations that users find helpful and efficient — not frustrating.
Since chatbots can now deliver an experience that meets CX standards, support leaders are finding new opportunities to leverage them. Every support team should consider where chatbots can alleviate their demand for support calls, support emails, or live agent chat (especially at a time when 90% of consumers expect immediate — 10 minutes or less — responses when they have a customer service question).
Here are a few example scenarios that chatbots can help with:
Answering specific product questions. A chatbot can draw on your user manuals or help articles to confidently answer all types of product questions. For example, if a user asks "why is my TV blinking," a chatbot can talk them through steps to diagnose and solve the problem.
Collecting information and initiating next steps. Chatbots are great at asking users for information and then initiating pre-determined next steps. For example, if a customer needs to reschedule an appointment, file a claim, or initiate a return, a chatbot can help.
Helping escalate issues. If a customer has an issue that requires human intervention, the right chatbot can help recognize that. Chatbots can create tickets in JIRA or other support portals automatically — helping to efficiently escalate major issues.
Finally, many chat solutions today (including Yext) have guardrails in place to ensure that your bot only responds based on the instructions you've put in place and according to the information to which you've provided access. When you don't have to worry about what your chatbot might say or do in front of your customers, your teams can spend their time in the right places — rather than answering repetitive questions that could be serviced by a bot.
2. Deliver more answers with AI-led support search for customers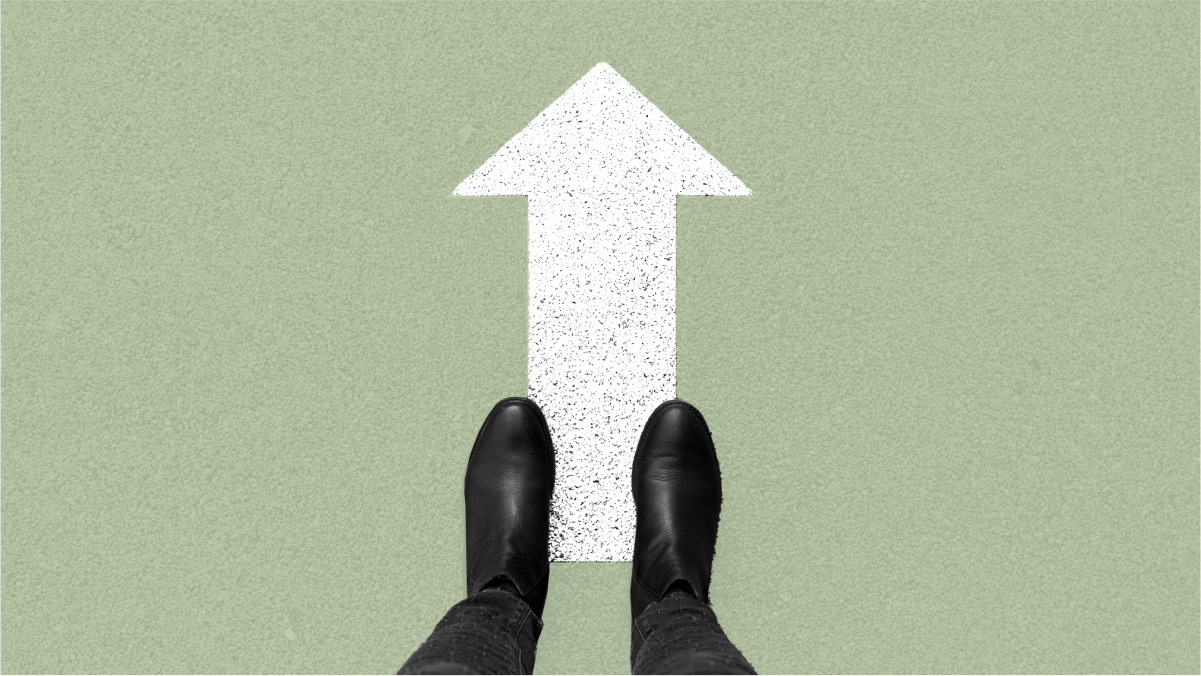 The second way support leaders can leverage AI today is for support search for customers. With AI-led search, users can self-serve on your site and get answers quickly — without waiting for a customer service agent.
Similar to chat, AI search also works by understanding natural language to gauge the underlying meaning of a user's search — no matter which words they use or how they're ordered. Then, it can deliver the content best suited to answer a particular question. It also learns with each use which content delivered the best self-service, and it leverages user interaction data to re-rank results for the next time that query comes up.
The benefits of AI-led search are two-fold: first, research shows that most people would rather find information themselves with great search than have to talk to a person. And on the business side, you save money by not having to manually answer every question.
You can implement AI-led search on your website or via support portal — or even integrate it into ticketing systems like Zendesk. That way, as people type their ticket information, relevant content is automatically surfaced in that portal to deflect the number of cases opened.
Chat versus search: where should I focus?
We've mentioned both AI-led chat and search as ways to help your customers self-serve before an agent gets involved. So, you might be wondering — what's the difference? And which one should I focus on?
The answer here is easy: you probably need both. There are massive benefits to each that you can start incorporating into your strategy. As a support leader, you know that customer experience is critical -- and businesses can't afford to lose any opportunities to drive engagement based on poor experiences.
With chat, businesses are able to provide that streamlined, natural language-based conversation that consumers are looking for. Chat results are curated and phrased in a way that directly responds to the user. Their one-on-one, truly personalized nature allows them to perform more complex tasks for a user: initiating a return, filing an insurance claim, and more. Essentially, chat is fully individualized in a way that search is not.
With search, users will see a full page of relevant results, not just one personalized reply — which makes it great for things like finding a restaurant near you, or comparing products, or reading reviews. It's helpful to think of search as a bit more "DIY": where chat offers a concierge who filters to the information that it thinks users need, search lets users choose for themselves, often across a ton of different content mediums (articles, images, and more).
But while people may think of chat and search as distinct and separate, we're starting to see a blend of these two interfaces and functions — precisely because the world sees a need for both. Take Google's "conversational mode" in search as an example: users aren't going to need to choose between searching and chatting, but rather have opportunities to toggle between. Both experiences are important — and here to stay.
3. Empower your teams with AI-led search for support agents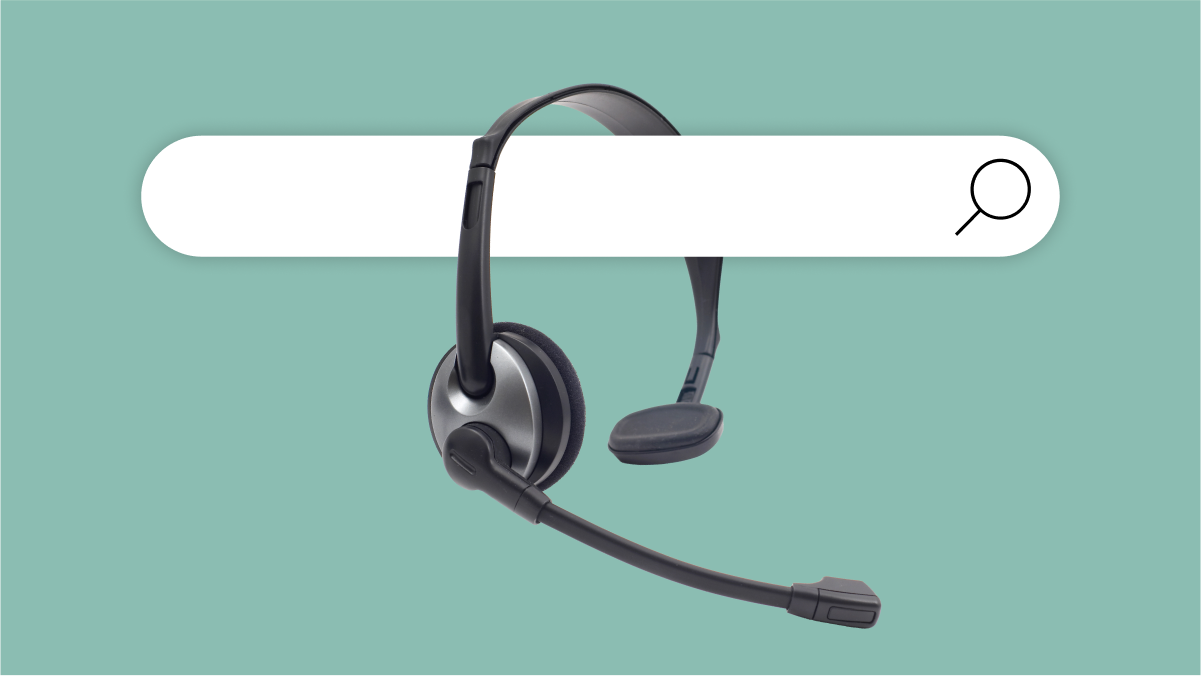 Better search on your site isn't only for your customers. AI-led internal search can be a massive boon to your agents, too.
Members of your support team need to be experts on a wide variety of topics in order to adequately service your customers. (Technical topics can pose even more of a challenge.) As a result, they need go-to resources to reference so they can answer questions on the fly with confidence. 
But support teams often struggle with information silos: it's challenging to surface the right content from thousands of sources that live across the company. And whether they're talking to a customer who is asking a product question (how do I fix this problem?), an account question (can I cancel before my contract is up?), or something else, all of this information needs to be readily available — since customer conversations can span any number of topics.
This is where AI-led search for support agents excels. AI-led search can offer benefits like: 
Saving your agents time searching. With features like extractive QA, which can extract a relevant snippet from long unstructured text, you can help agents save time instead of manually searching through PDFs, Excel files, and more 
Allowing agents to ask natural language questions. With the right search solution — just like with support search for customers — your agents can find the most relevant result, regardless of keywords used
Providing agents better results over time. With features like dynamic reranking, which reorders results over time based on clicks to improve relevance, your agents can get smarter results.
With AI-led search for support agents, an agent can simply search, "how to respond when a customer wants to cancel their membership," and receive the right answer — no matter where that information lives.
4. Gain insight into common themes with automatic search term clustering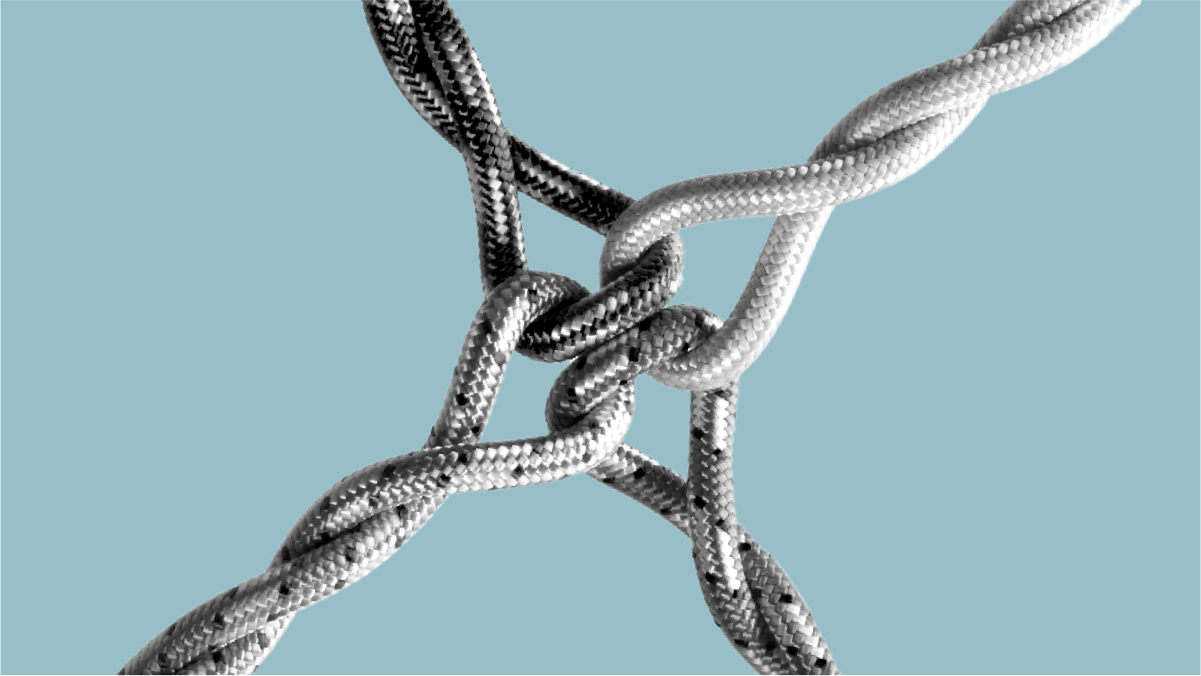 As a support leader, you want to understand the major themes that emerge across searches: are there common issues your customers are facing? Certain topics that get raised again and again? It can be challenging to get these insights at scale across thousands of searches (all phrased in slightly different words.)
A great solution is to use clustering algorithms. By grouping search terms by their semantic meaning — so that you can understand that terms like "running shoes" and "sneakers" as the same general topic — you can detect detect the topics that are being searched for most often on your site. This allows you to address wider underlying issues or provide better answers to those types of questions.
Finally, it helps you stay on top of trends in support topics so that you can be better prepared in the future — helping you reduce repetitive questions and save time.
Conclusion
Support leaders are eager to improve their customer experience and drive operational efficiencies with AI — but it can be challenging to know where to start. By exploring these four use cases, you'll be well-prepared to make AI more than a buzzword at your organization — freeing up valuable agent time while delivering the customer experience you want.