Marketing
Deliver Answers and Drive Conversions with Site Search
Transform site visitors into customers — and learn more about what matters most to them — with a dynamic AI search experience on your website.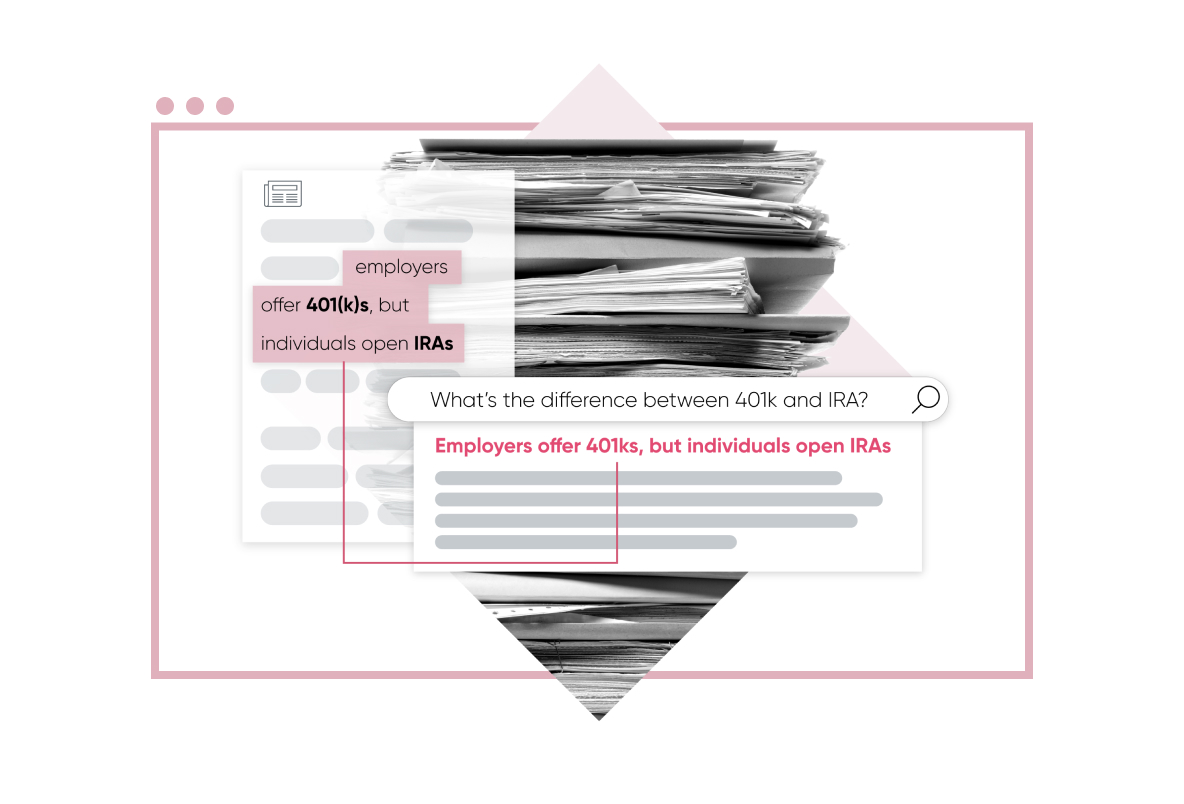 On average, companies with AI-powered site search from Yext see:
X
increase in site conversions
%
reduction in bounce rate
X
more time spent on site by users after they conduct a Yext-powered search
People want answers. So why does your website only give them links?
Answer your customers' questions
Yext site search understands natural language questions and returns direct answers — not just links. Deliver a true "ask me anything" experience with multiple algorithms that return the most relevant results, from rich snippets or professional profiles to FAQs, maps and more.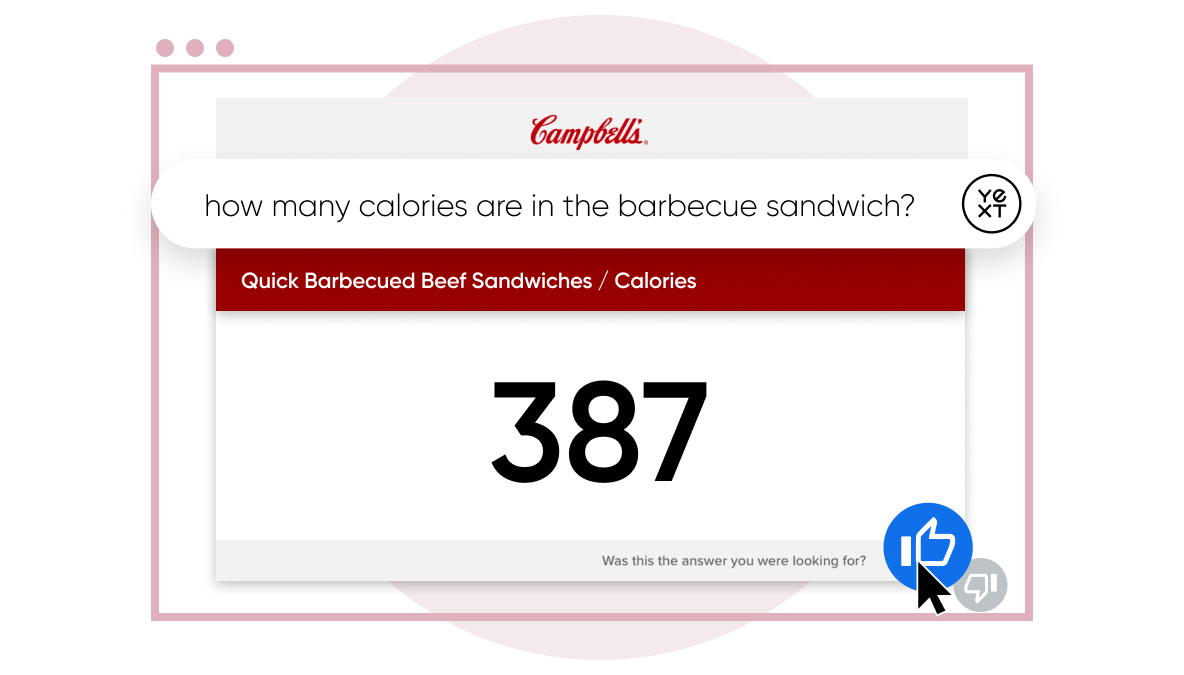 Increase Conversions
Quality results and customisable calls-to-action push people to convert, right from the search results page. On average, companies have seen a 1.4X increase in site conversions after implementing Yext site search.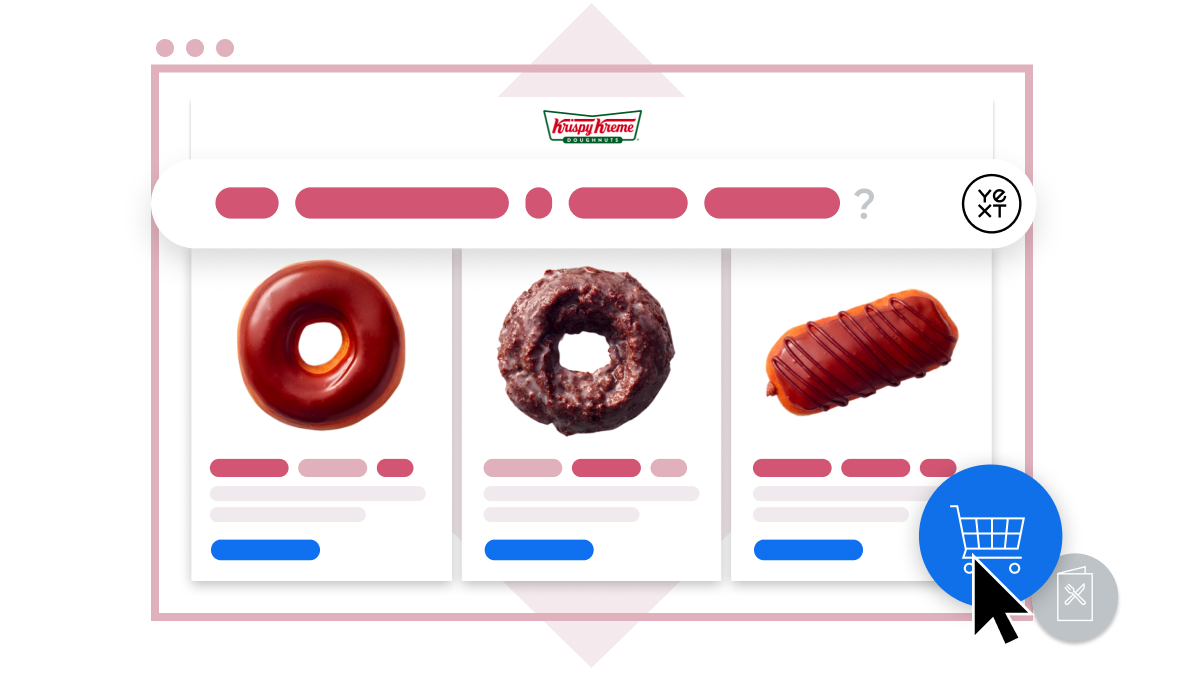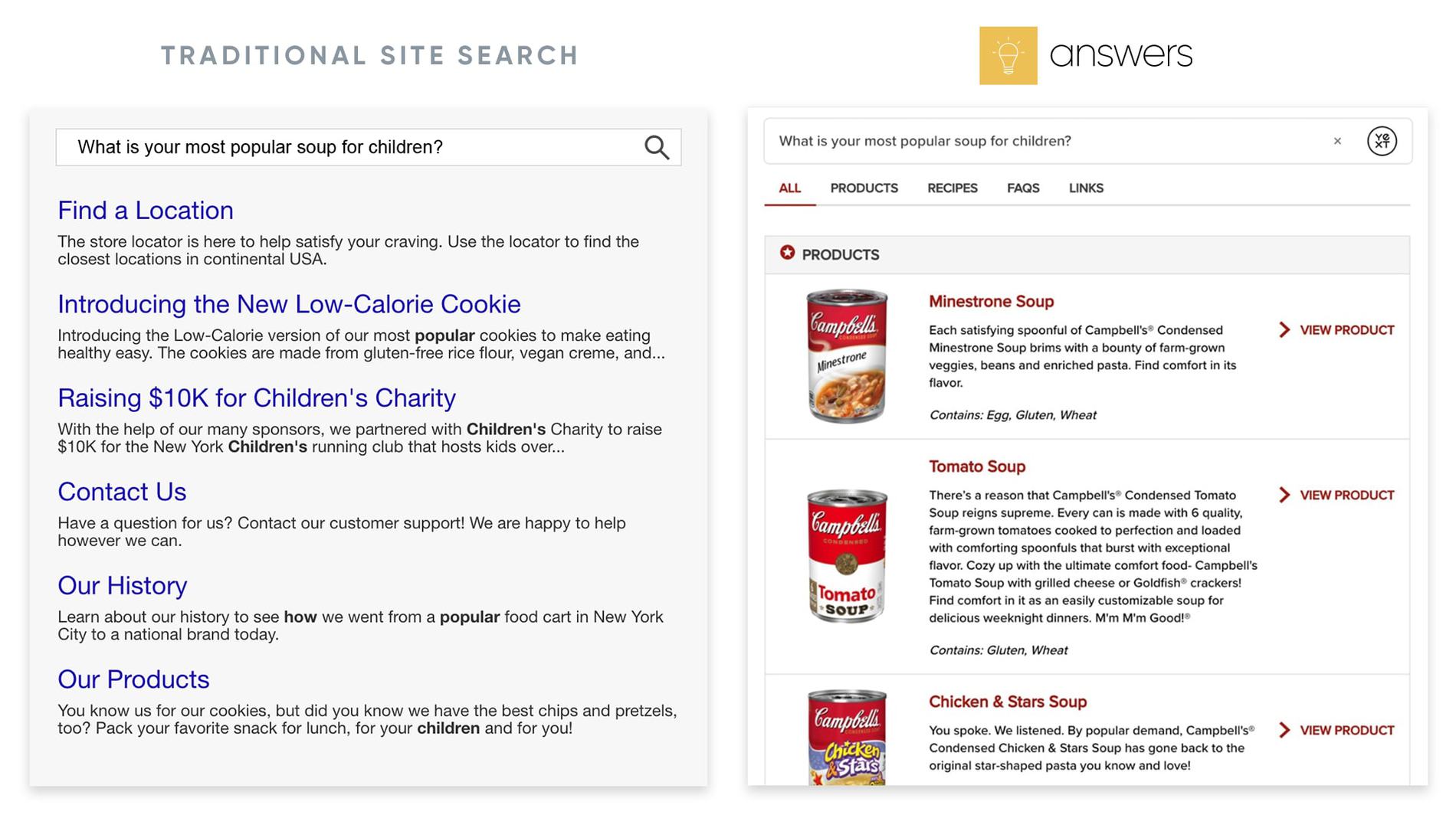 Reduce bounce and increase time-on-site
On average, companies have seen their bounce rate drop by 37% and their customers spend 2.6X more time on site after using Yext site search.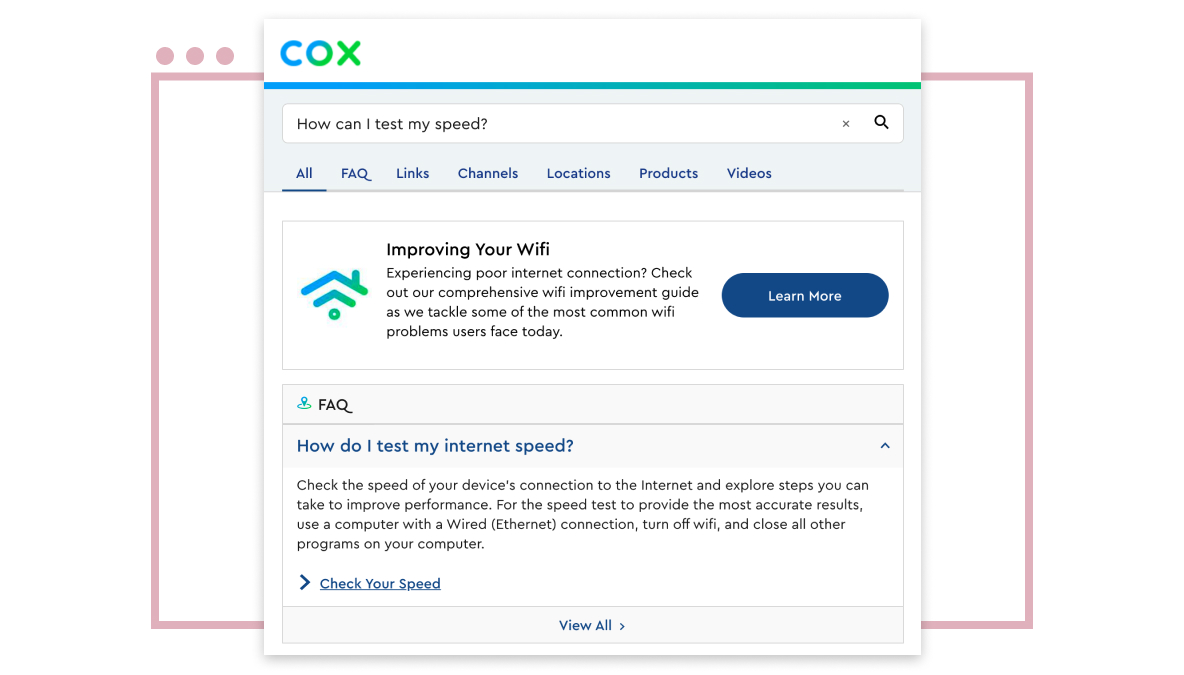 Gain new insights
See deep insights about your customers' search queries and journeys. Then, surface the search terms that matter most to them in your other marketing efforts.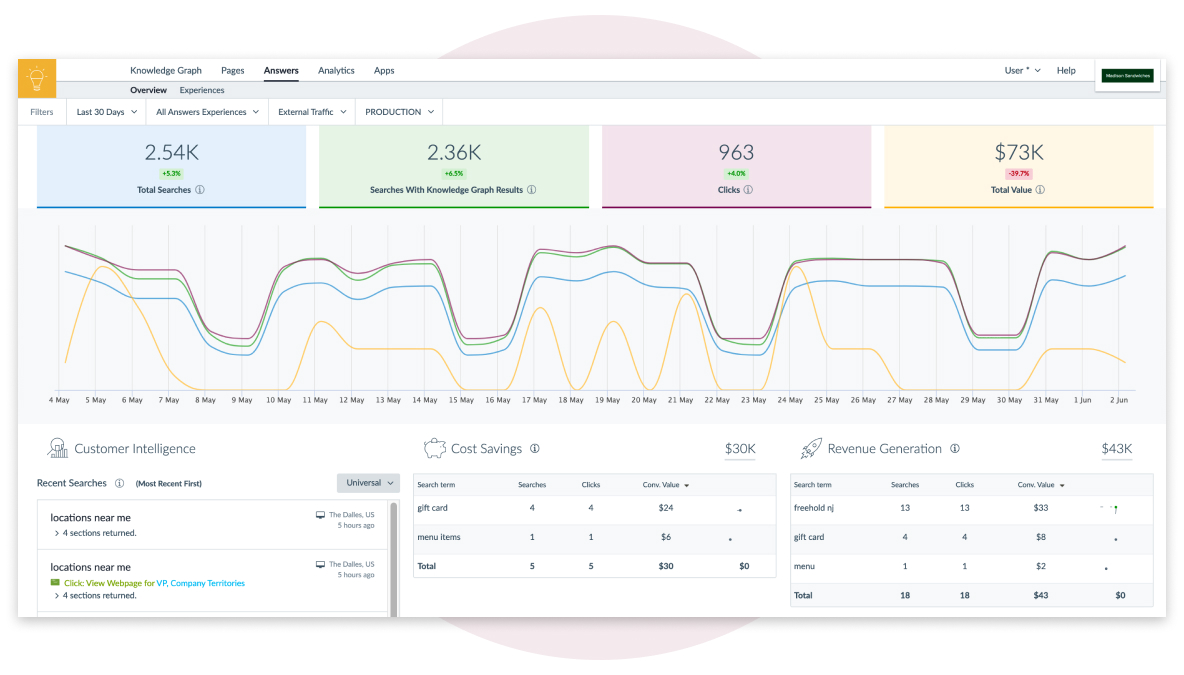 Sync content from anywhere
Does your product data live in one system, but your FAQs in another? Pull content from anywhere across your organisation with Yext's data connectors and website crawler to power your search results.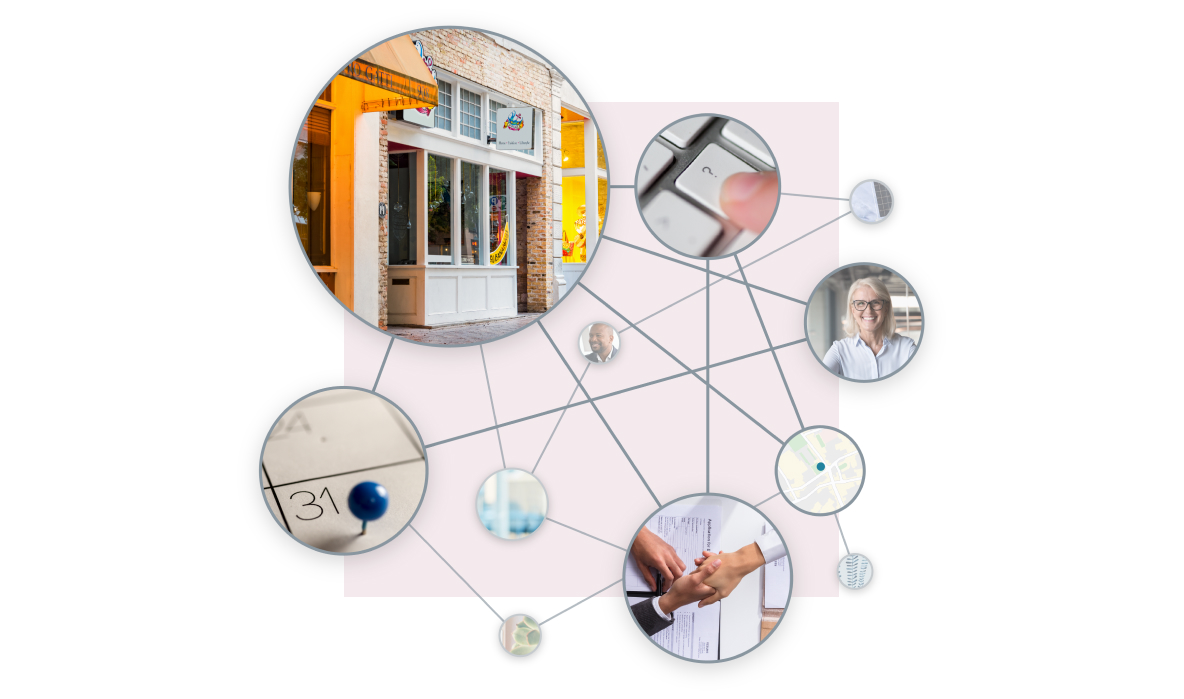 Yext gave us insights to watch as people asked nuanced questions in search. Then we used Yext to write up FAQs, set up cards and position those within the search results on our website to get succinct information to people directly and then link them through to more in-depth pages.
Being able to match the user's true question or query with the most accurate answers, that's the number one thing right now. And that's what Yext Answers lets us do.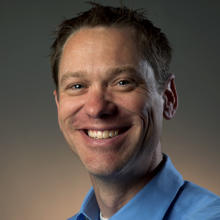 Yext has been a game-changer in getting real-time insight and producing content that answers those questions and directs customers to the right place. The control and visibility allows us to turn those situations into action, and it's been brilliant.
Explore other marketing solutions from Yext