Page Builder
Yext's Page Builder gives everyone in your organization the power to build amazing landing pages. Page Builder includes a user-friendly interface with drag and drop modules that make building SEO optimized landing pages as simple as possible. Advanced users have the ability to add custom CSS, but anyone can easily customize their pages by changing colors, updating basic designs, and more.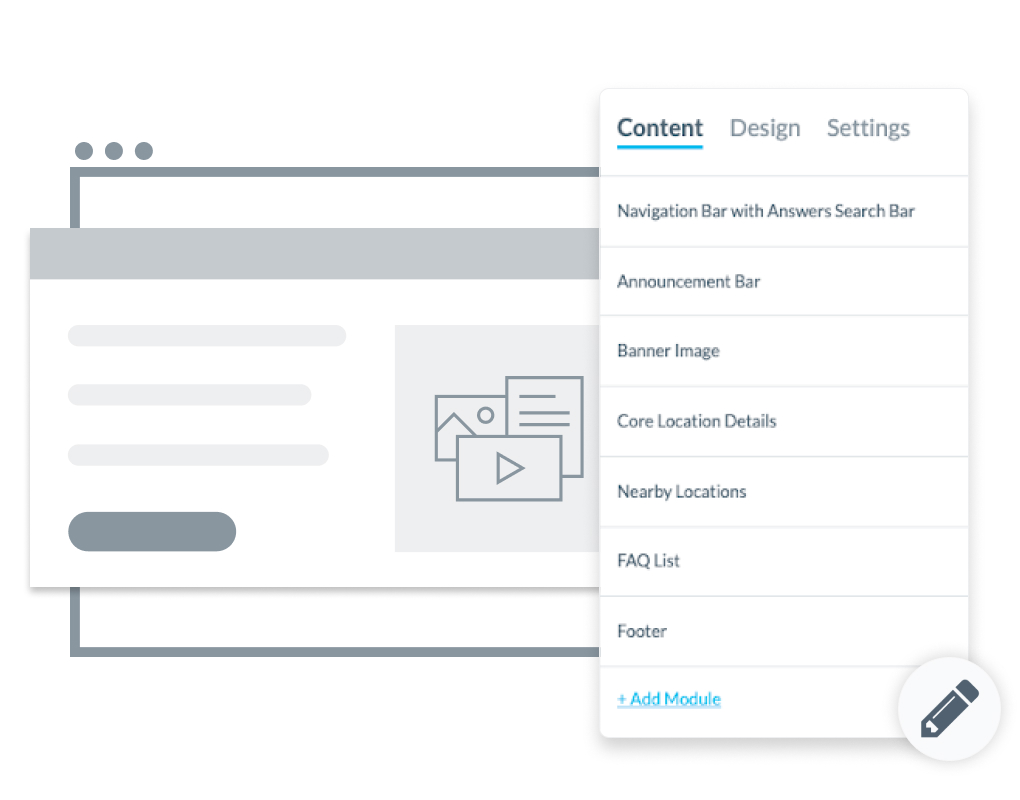 Modules
Page Builder comes with 40+ built-in modules that you can easily drag and drop into your landing page. This allows you to set up an About section, FAQ section, Banner images, and much more — in minutes.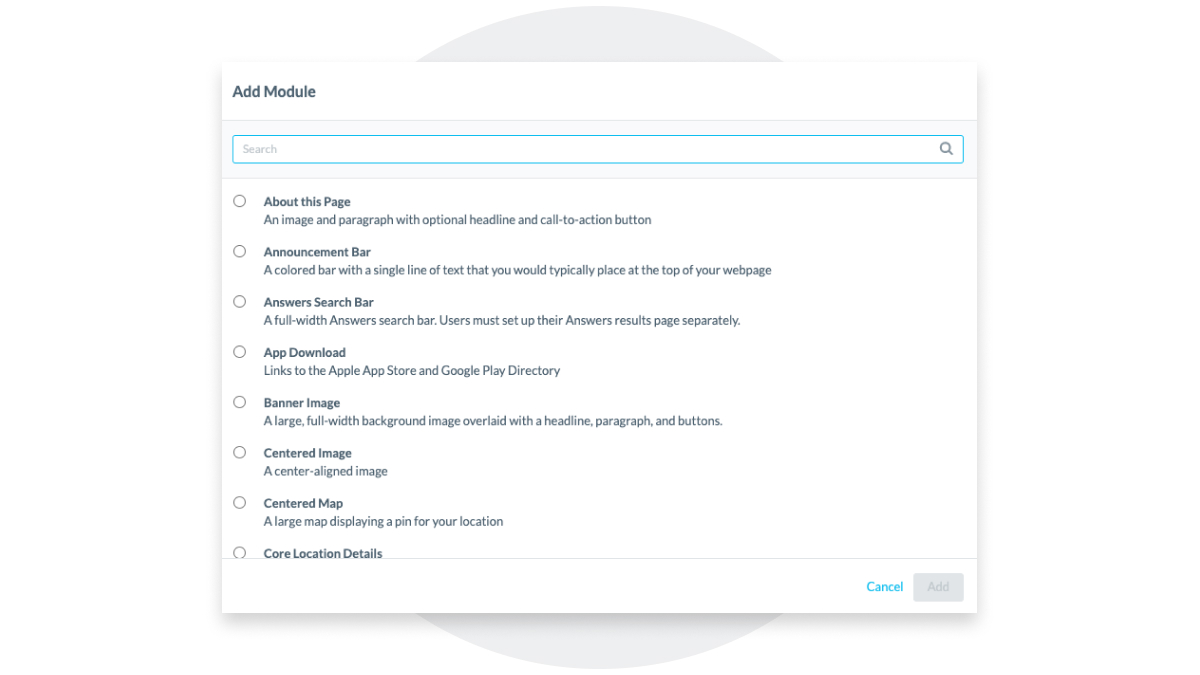 Design
Page Builder comes with out-of-the-box design tools to help you create custom landing pages that fit your brand. Our platform comes with 3 built-in themes to choose from. You can change colors, fonts, buttons, and page width, with the click of a button. For a more advanced designer, we've also included the ability to edit CSS in-platform. Watch your designs come to life in real time in our full page view as you build to quickly test and iterate on your page.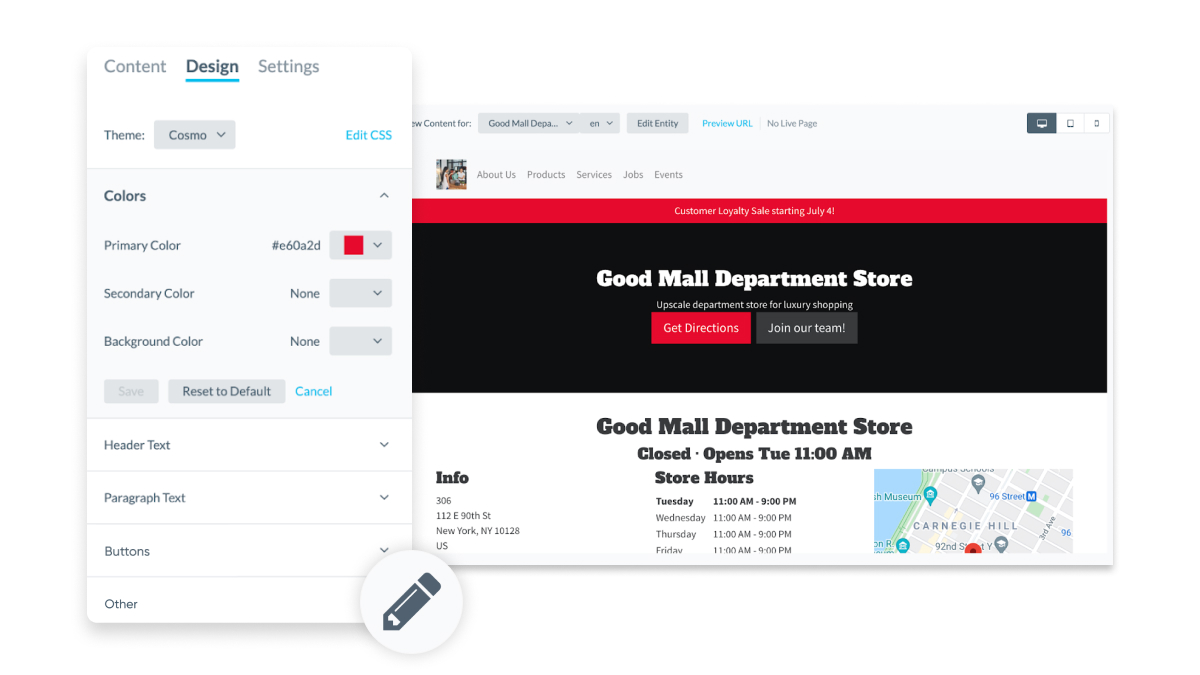 Custom Schema Markup
Yext's pages are built for search, and have already incorporated SEO optimizations to help your pages perform. In addition, Page Builder gives customers complete control over their structured data by providing the option to edit your own Schema.org markup. Leverage fields in the Knowledge Graph to dynamically mark up your pages.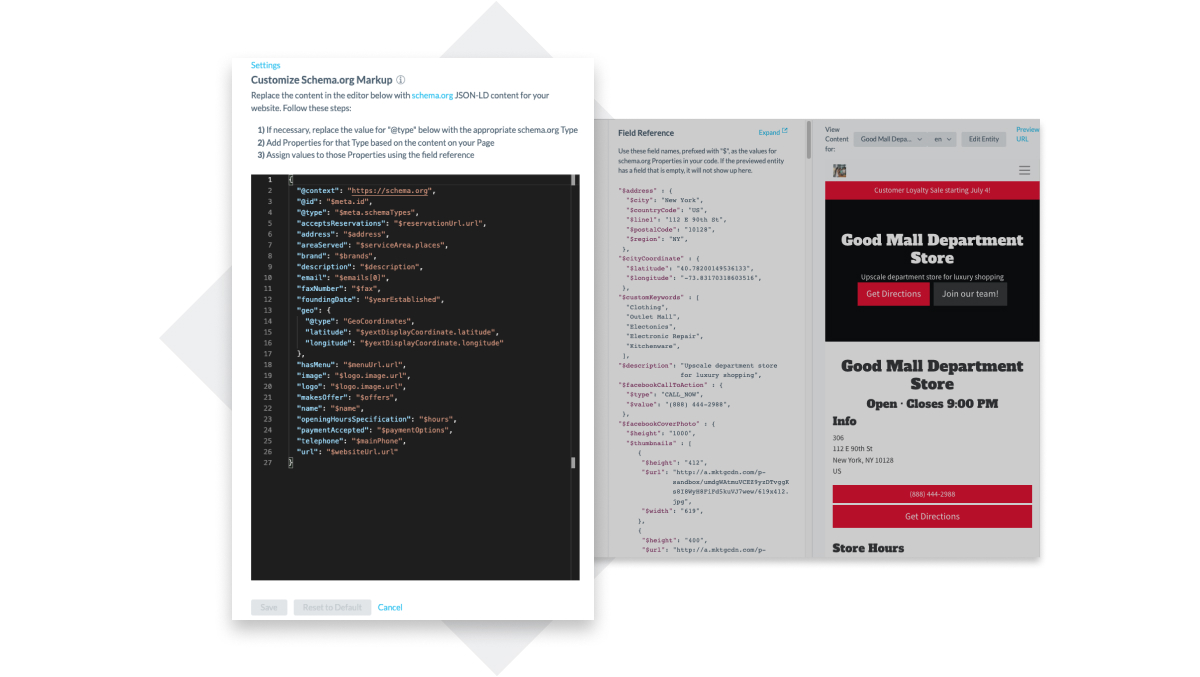 One Platform. Unlimited Solutions.