Listings
In addition to the first-party experiences you can build on the Yext platform, Yext also boasts a network of ~200 third-party publishers to push your brand's data to. Powered by dual-sync direct API integrations, you can showcase rich content like name/address/phone number, as well as images, publisher-specific fields, and more.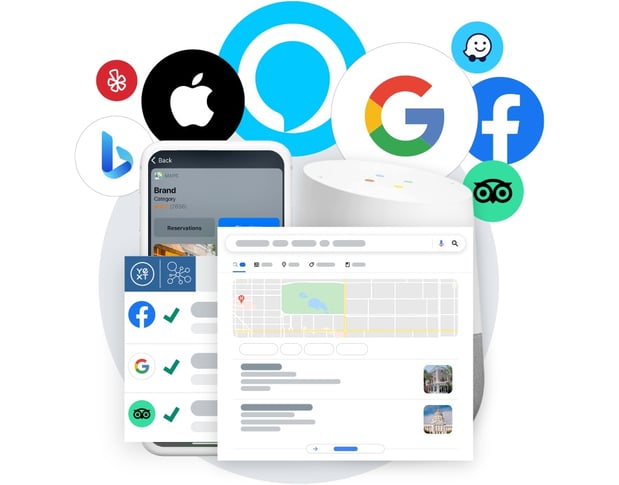 Want to become a Yext Expert?
Join Hitchhikers, the new Yext training platform and community, to test your knowledge, earn badges, and engage with the experts.
Create your free account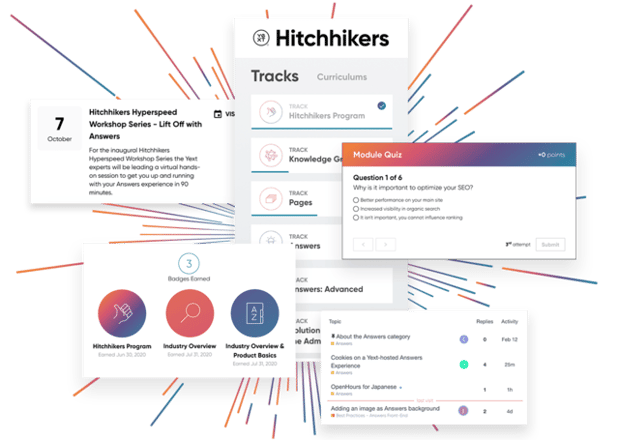 One Platform. Unlimited Solutions.