Listings Analytics
Track the ways customers are interacting with your organization across the web through Listings Analytics. Through direct integrations with publishers in our publisher network, Yext can aggregate user data and performance metrics in one central location for you to view, filter, and slice-and-dice any way that you need. You can analyze performance data for all time, compare between time periods, and even compare several locations against each other at scale. Listings Analytics makes it easy to identify trends and opportunities and discover actionable insights about your business.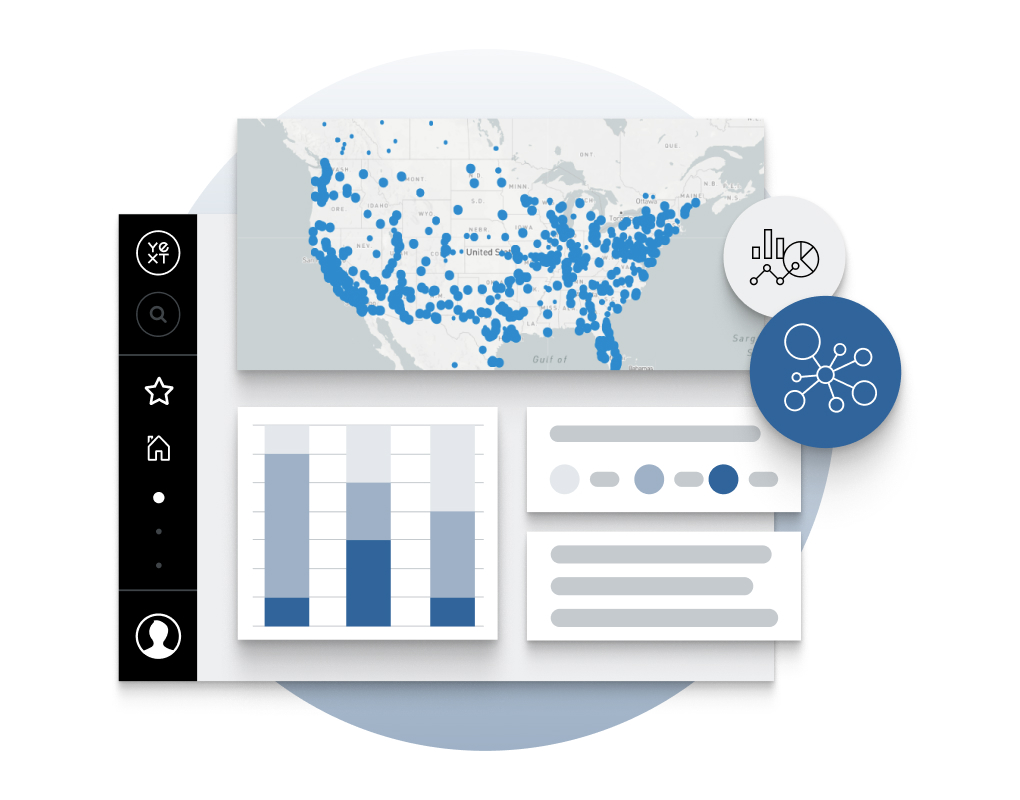 Quantify Listings Impressions
Ensuring listings are live and up-to-date with information is one crucial step, but an even bigger step is to make sure customers are actually viewing that listing. With Yext Analytics, you can quantify the number of impressions that your listings receive across the publisher network, broken down by app and device. Knowing the number of times your listing appeared in search helps you understand how "findable" your listing is to the average customer, and can even inform changes to your content strategy.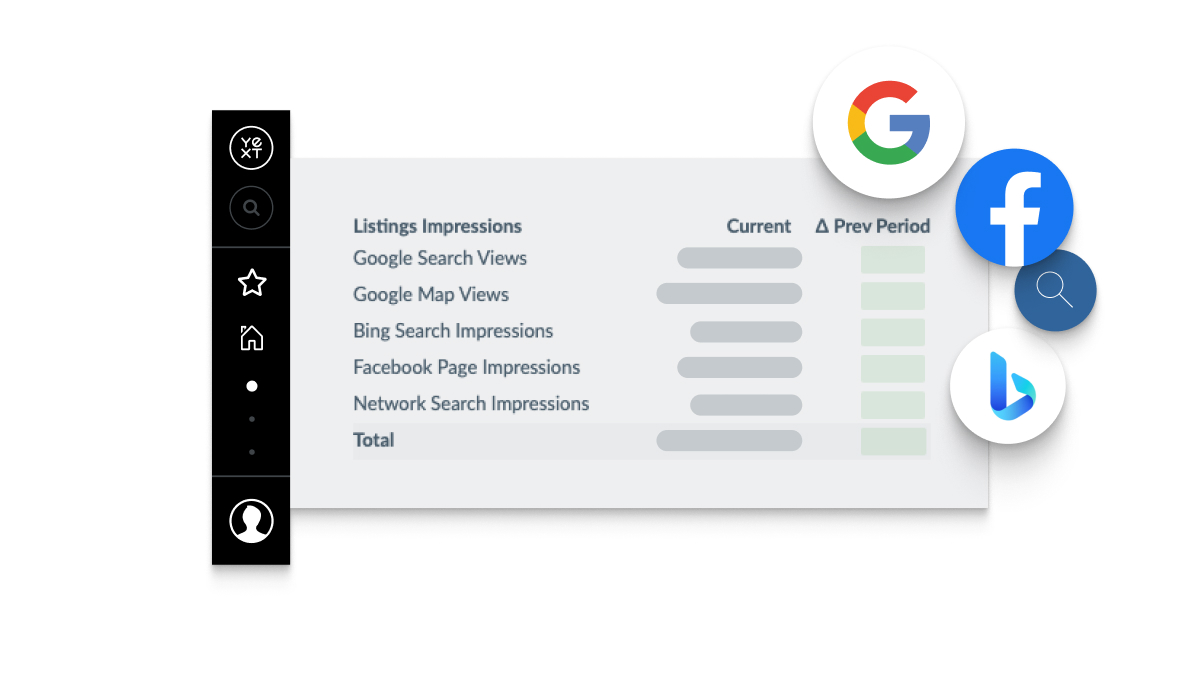 Identify High-Value Search Keywords
Yext can also help you pinpoint which keywords are successfully driving users to your listing each month, using Google Business Profile data. This list of high-value keywords can be used to optimize your content strategy. For example, you could add SEO-optimized webpages using those keywords, fill out additional related fields on your listings, respond to reviews using those keywords, or shift marketing campaigns around these topics.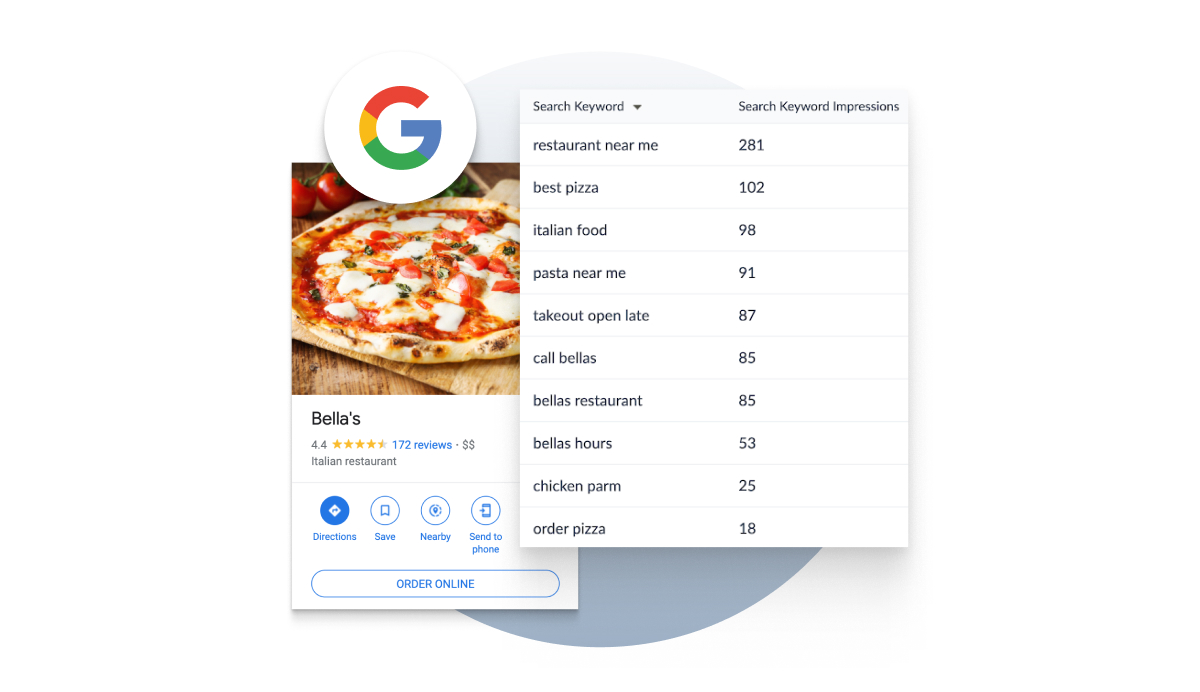 Capture Customer Actions
You can learn a lot about a customer's journey from the actions they take on a listing. With Yext, you can track meaningful actions like: "Get Directions," "Call," "Book Appointment," "Order Now," "Send a Message," or even, "Suggest New Hours," on specific publishers, such as Google Business Profile. This user data can help quantify the valuable conversions and business opportunities driven directly by your listings. Plus, interactions like messages and suggestions could even help you identify opportunities to correct or expand upon your existing content.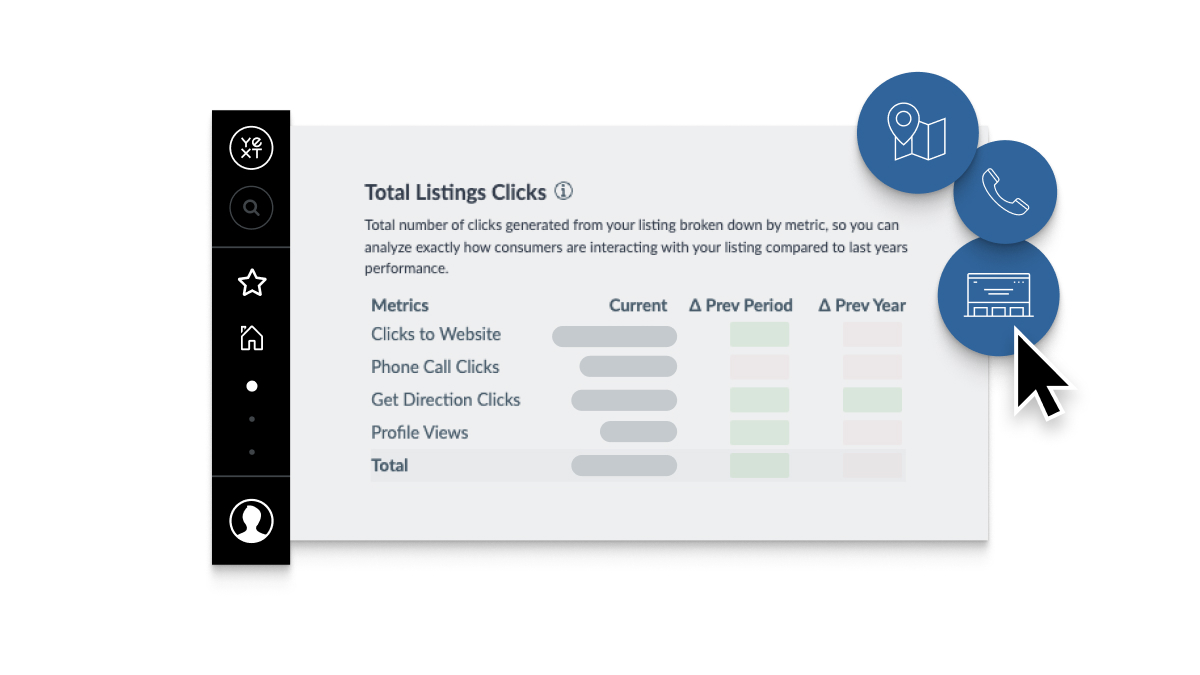 Track Listings Statuses at Scale
When you're managing several locations at once, it can be difficult to keep track of every listing on each and every publisher. Yext helps you monitor the status of your listings so that you know at any given time how many listings are live and synced, processing, or not synced. Plus, Yext helps you keep track of content changes on your listings. These statuses are viewable at various levels of granularity: across your entire account, at the publisher-level, or even on the specific listing level. The higher-level views provide an overview of your listings' reach, while drilling down to an individual listing can be helpful when there is a specific error to resolve.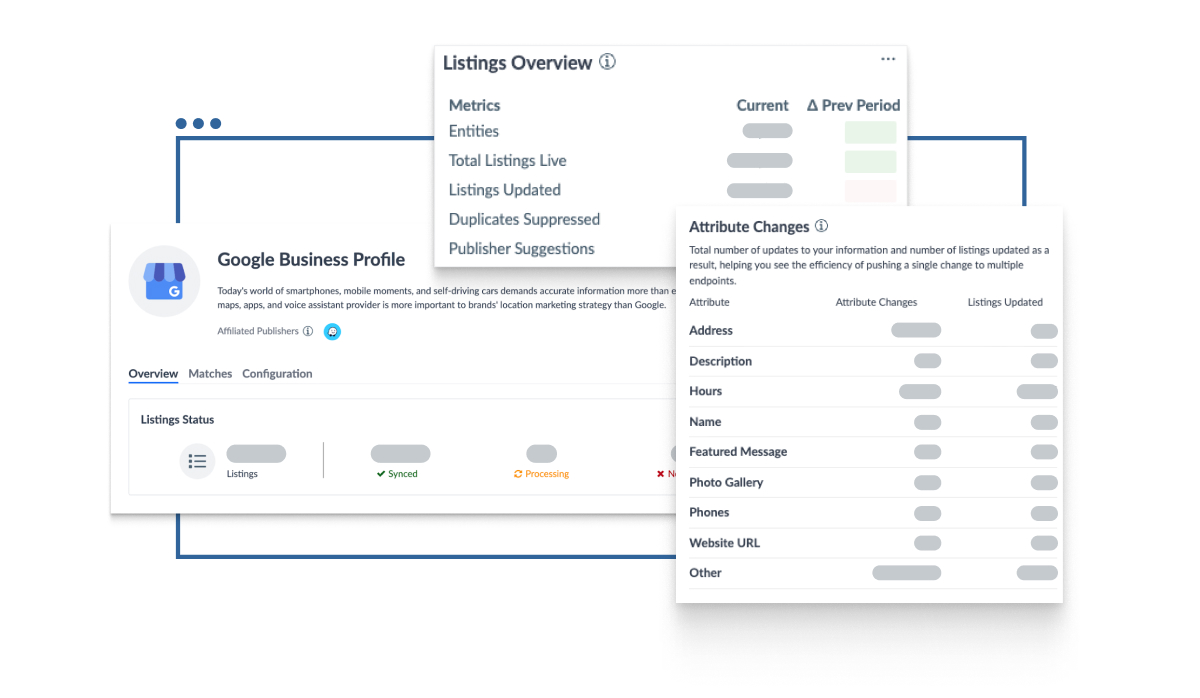 Monitor Duplicates
It's important to be proactive about suppressing any duplicative listings that could be out there from user contributions, conflicting data sources, changes in company branding, and a number of other reasons. Yext Analytics helps you track progress of these efforts through metrics like: duplicates suppressed, possible duplicates flagged by Yext, suppressed duplicates in process, and duplicates unable to be suppressed. Monitoring these numbers helps ensure that you are providing clear, consistent, and accurate information about your brand online.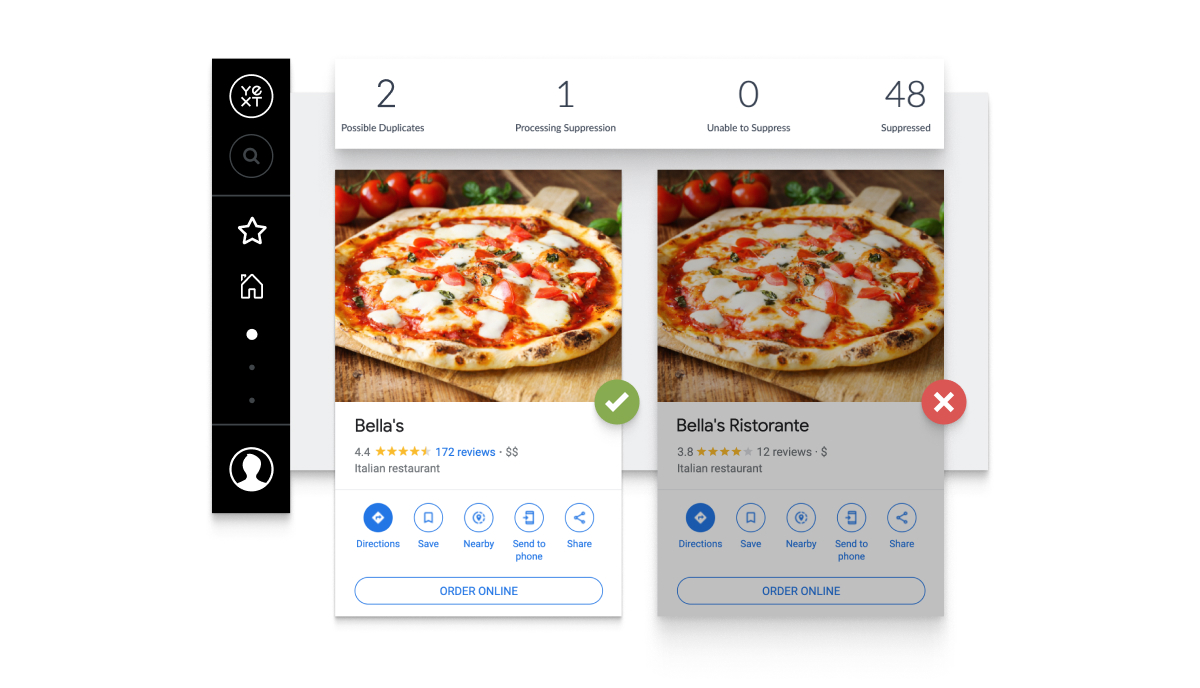 One Platform. Unlimited Solutions.