​Give Your Support Teams the Gift of AI Search
Tis the season of search: the busiest time of the year for customers to search online. But if they can't find what they're looking for, support calls will soon start to snowball.
Answer support questions before they become support tickets. Help customers self-serve with Yext's modern, AI-powered solutions.
This holiday season, give the gift of AI search.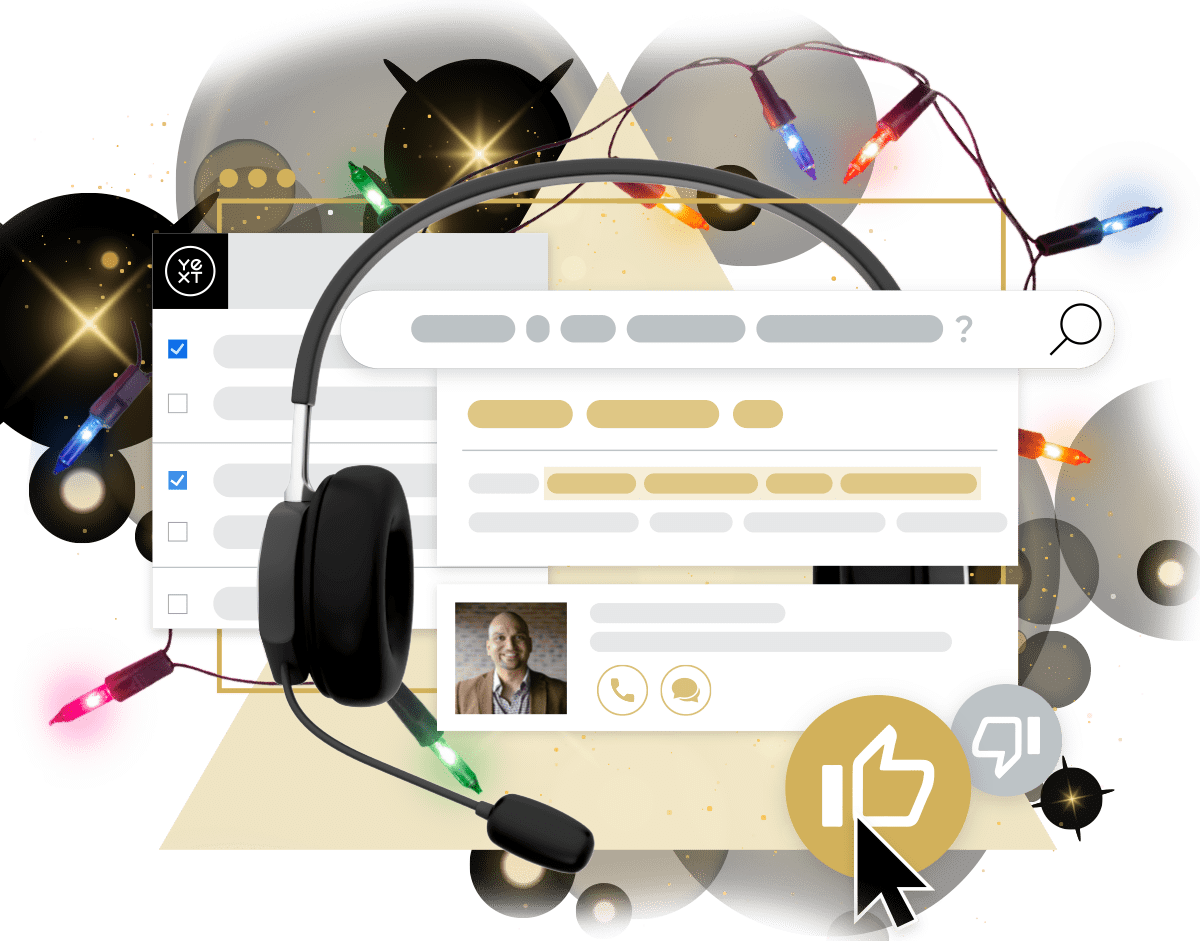 Simplify self-service with a world-class search experience
Learn more about our Support Answers solutions
90
%
Of your FAQs could be answered by direct answers
75
%
Click through rate of searches for "Remote Support" and "Remote Help"
The Answers Platform
Explore the integrations and platform features behind Yext Support Answers that help you deliver cutting-edge search experiences.
App Directory Integrations
Use Yext's pre-built integrations with all the business tools and services you trust to enable search for your help articles and more.
Simplify self-service with a world-class search experience