Healthcare
Enhance Your Member Experience with Payer Site Search
Yext empowers Payers to become a Trusted Health Advisor by improving the member search experience.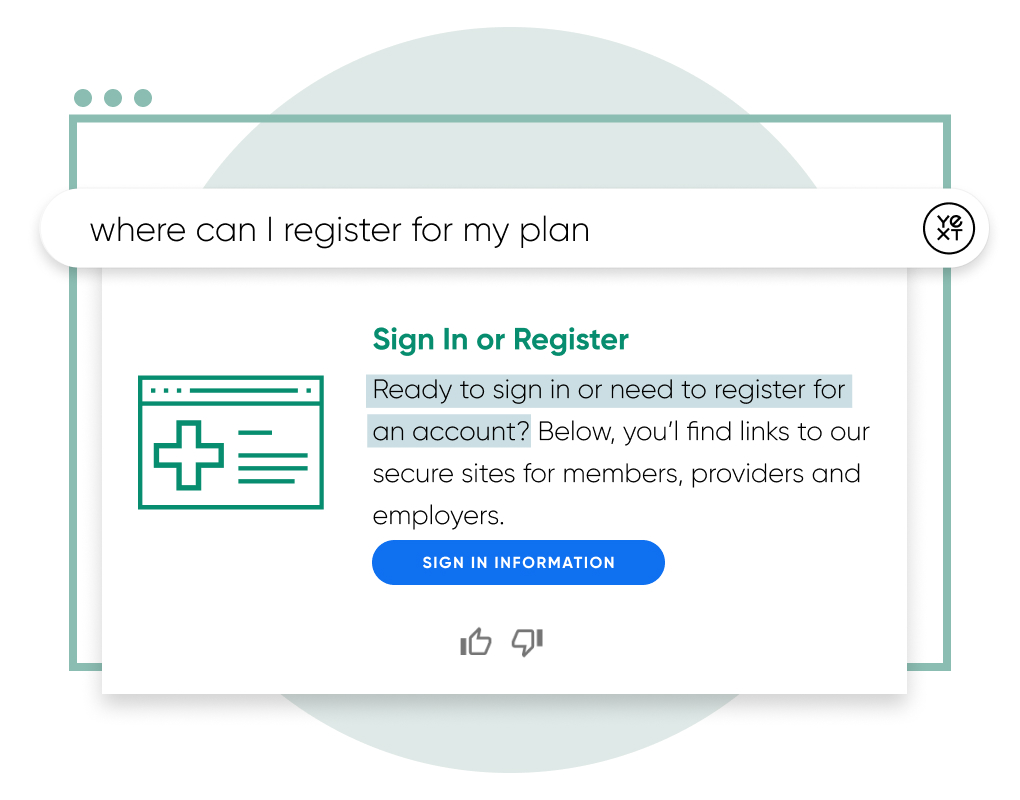 Members seek an Enhanced Digital Experience
%
of people say they have higher expectations of online experiences since the beginning of the pandemic*
%
of members found the search experience on site to be not easy or difficult to use**
%
of members are less loyal to their health system or insurance company today***
Become your Members' Trusted Health Advisor
The more questions you are able to answer, the more members are likely to turn to you, to find the information they seek for their care.
Deliver Member Satisfaction through better Search Outcomes
Answer complex and diversified questions in one search bar. Combine structured, unstructured and semi-structured information in the form of prescription information, preventative care options, FAQs, enrollment forms and more to deliver accurate results.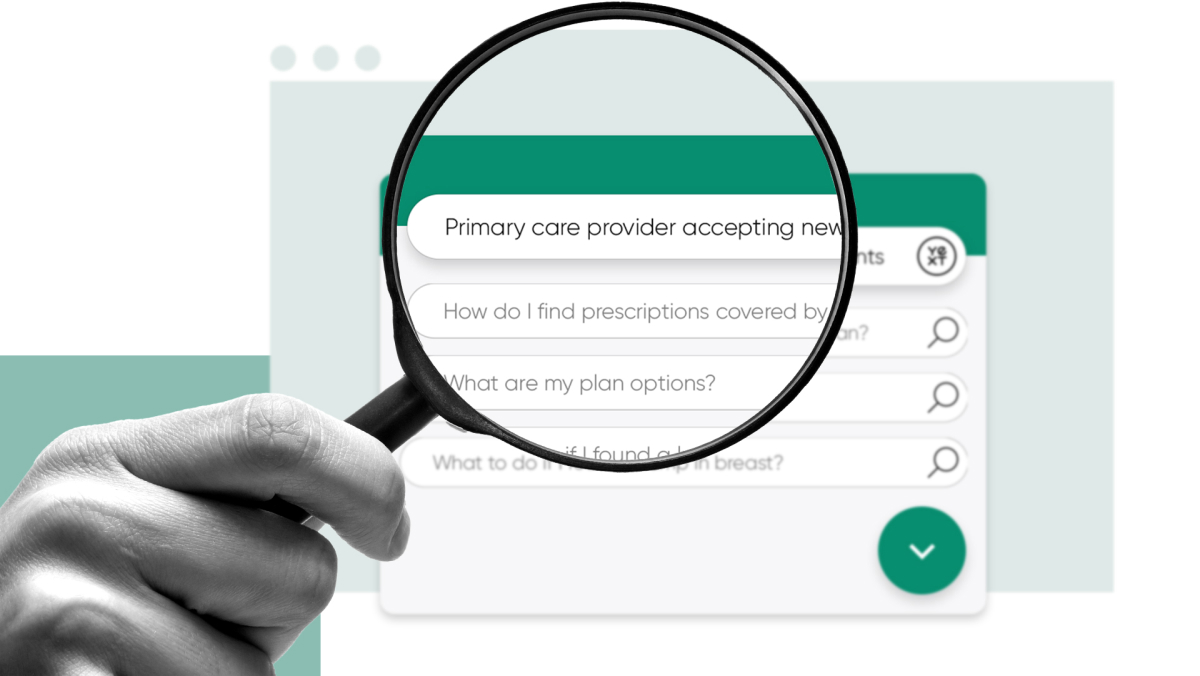 Manage Data by Building a Structured Knowledge Graph
Build a structured Knowledge Graph, just like the best third-party search engines today. The Knowledge Graph allows you to manage all types of data in one platform, easily create permissions for different product owners or practice groups and access over 200 integrations to update your information in real time.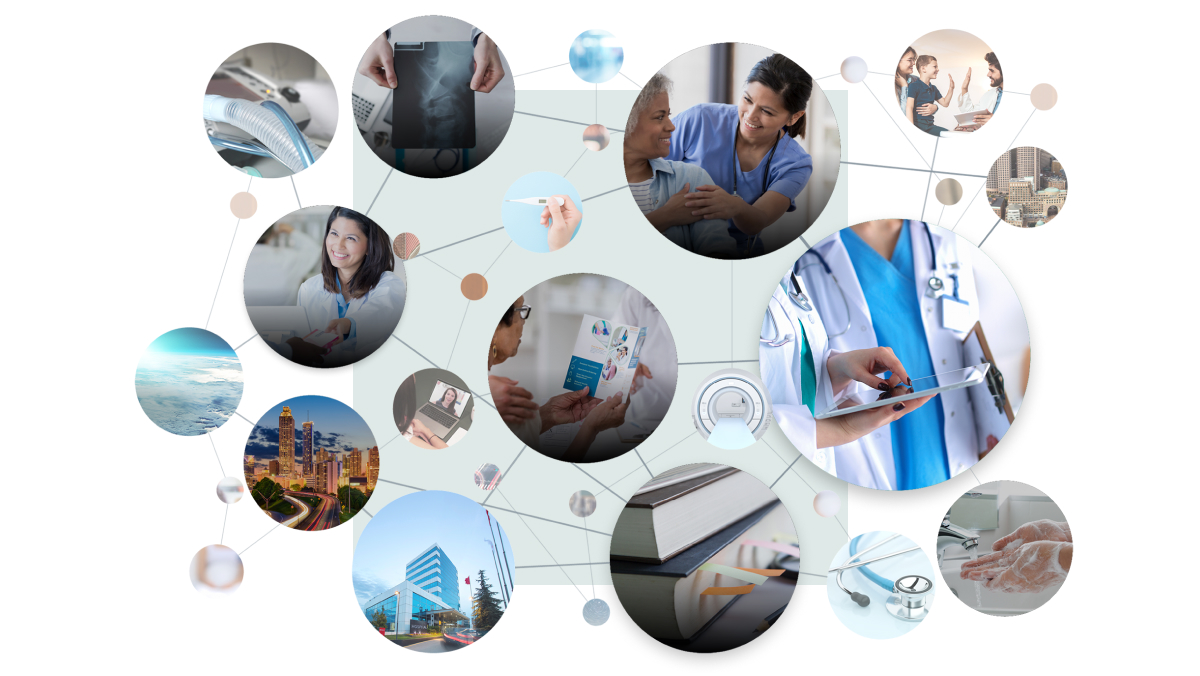 Gain New Insights
Take action on member insights and understand them by knowing exactly what questions they are asking along their journey.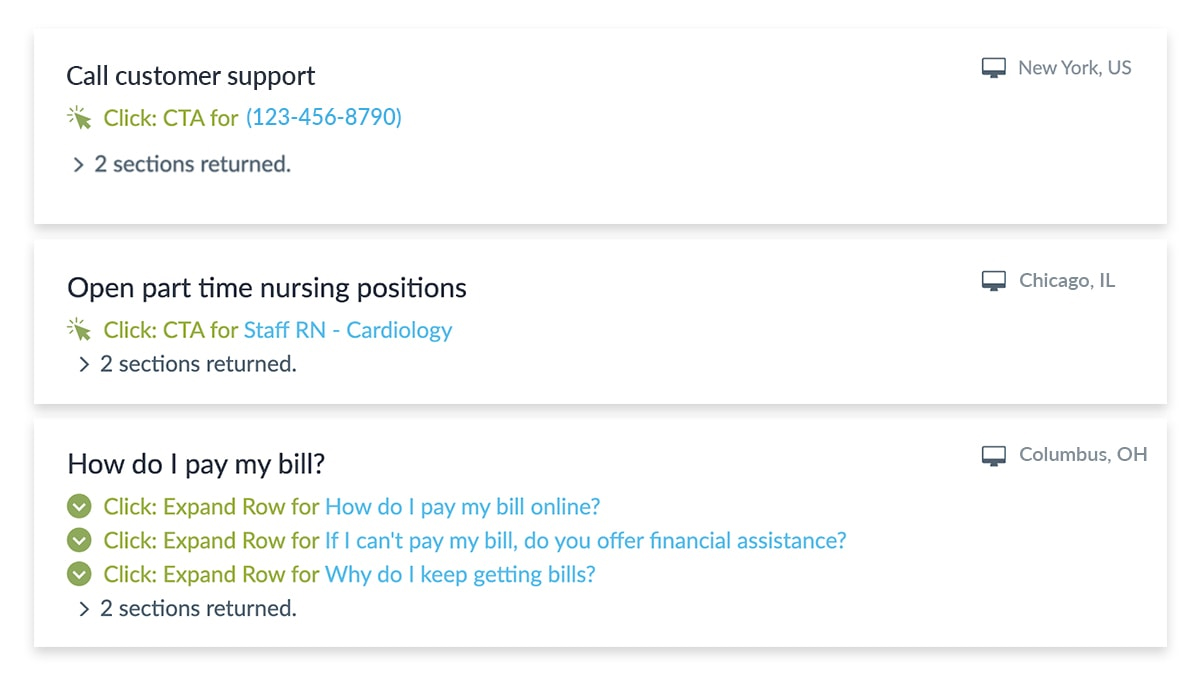 The Answers Platform
Explore the integrations and platform features behind Yext's healthcare solutions that help you deliver cutting-edge search experiences.
Publisher Network
Power listings for your healthcare facilities and professionals on top of third-party search platforms. When people are searching for health information off of your website, they appear everywhere those searches take place.
App Directory Integrations
Use Yext's pre-built integrations with all the business tools and services you trust to enable appointment booking, data analytics, and more.
Explore More Healthcare Solutions