Healthcare
Match patients with providers wherever they are searching
Remove obstacles for your patients when they are searching for care by leveraging our "Patient-Search First" and clinical taxonomy to link what patients need to the doctors that can provide it. Help consumers and patients find the right care when they are searching for providers, urgent care, physical locations, or even virtual care options.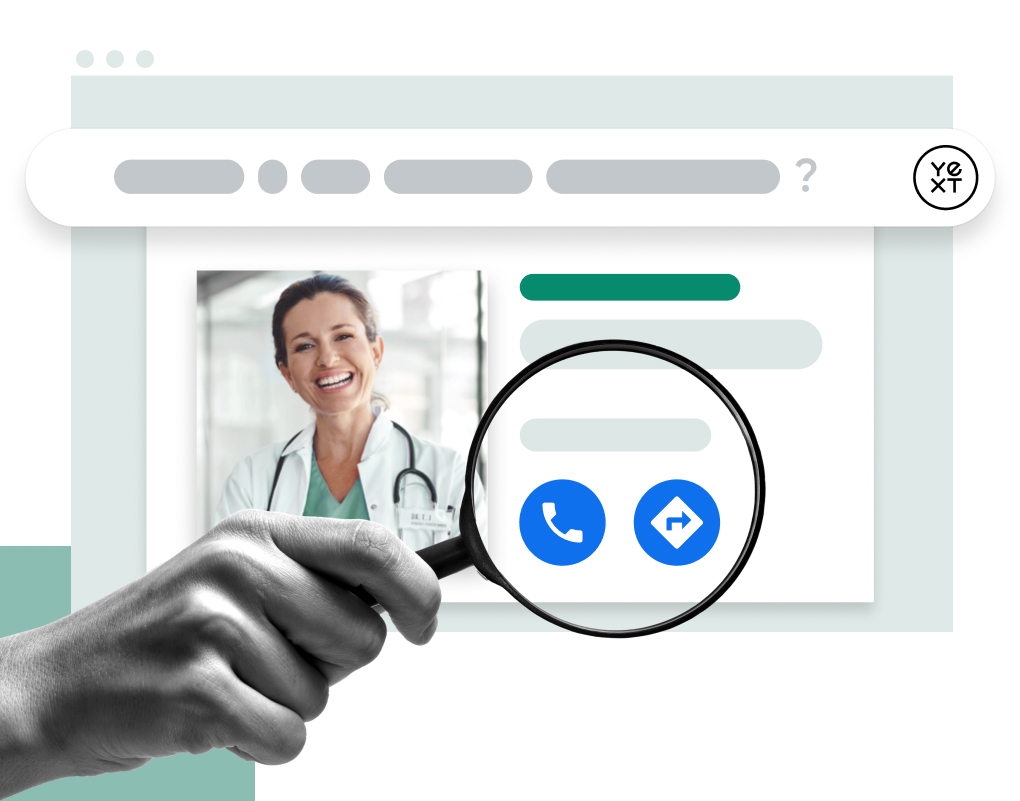 Motivate your patients to find the results they need
%
increase in YOY traffic on healthcare sites*
%
More than 75% of people search for a doctor, rather than a physical location, when they are finally ready to book an appointment*
%
of patients are not satisfied with the health information they find online today**
Drive a Superior Digital Experience
Drive a superior patient digital experience while also increasing patient acquisition, reducing call center costs and positioning your healthcare organization as a leader into the digital future.
Link any query to an answer with increased conversion potential
Provide the most relevant answers to natural language questions. Search results will include CTAs like "Request an Appointment" and additional relevant information from news articles to blogs and other sources to help you make the most informed decision about your provider.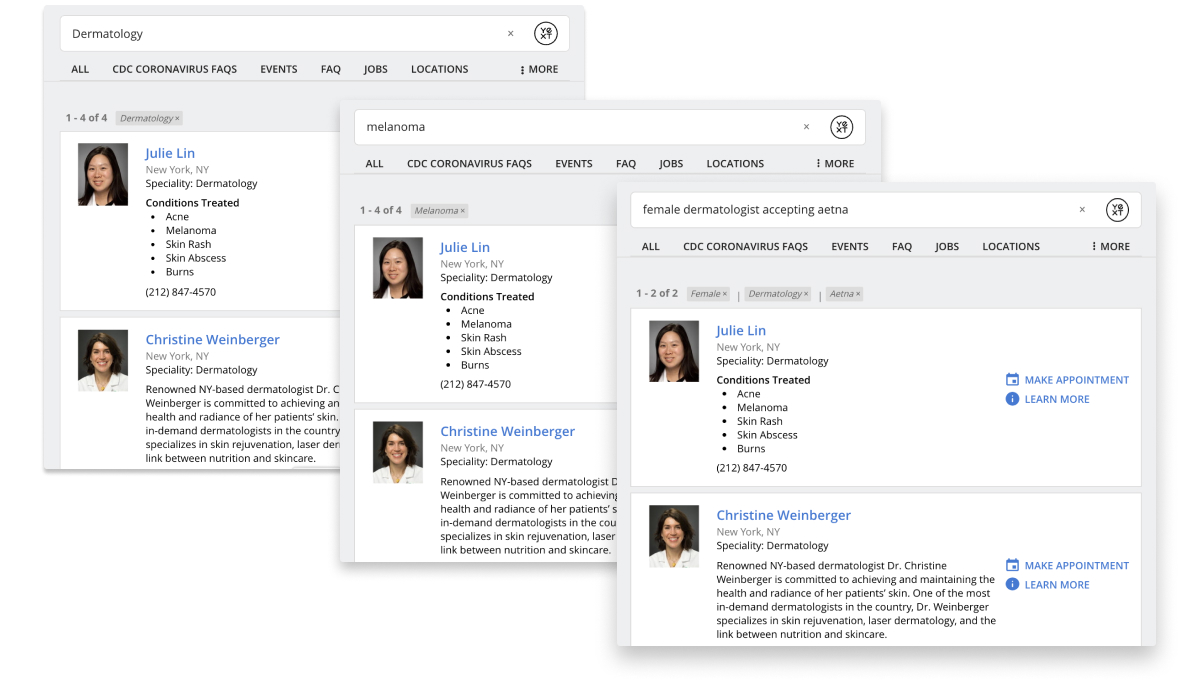 Manage Data by Building a Structured CMS
Ingest and update provider information easily. Store provider digital assets such as images, videos and webinars and create permissions for providers to update their own information.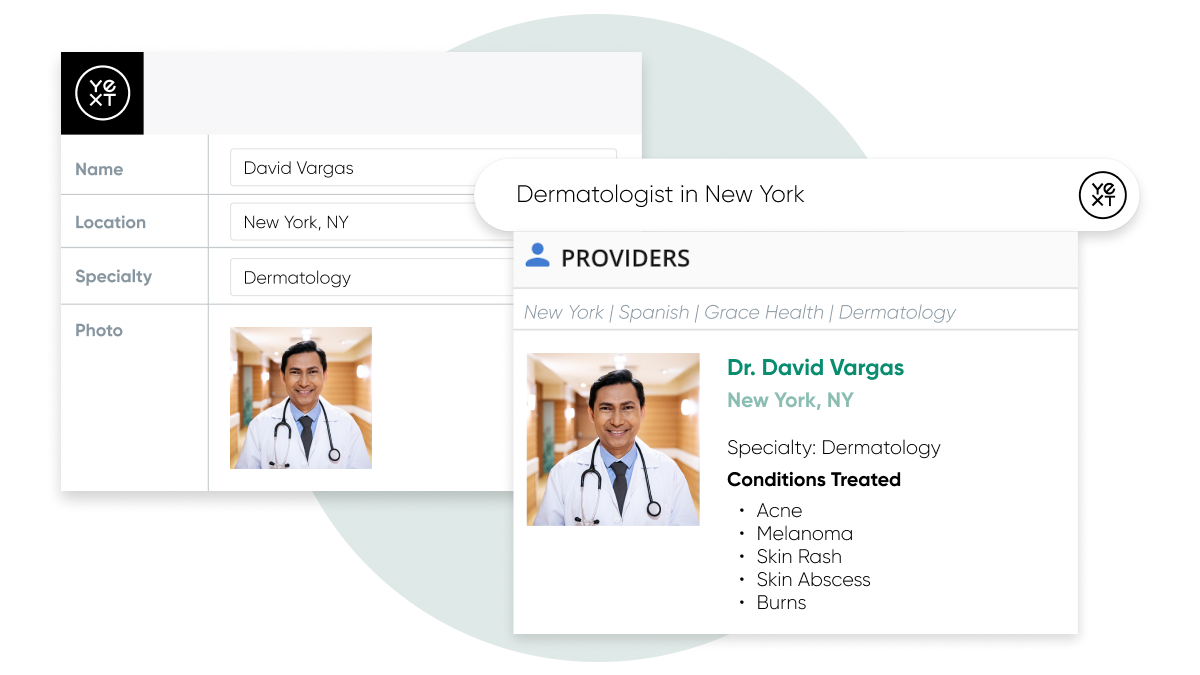 Leverage Yext's Built-In Taxonomy
Robust Healthcare Taxonomy that combines patient search and clinical search terms. The Taxonomy is validated by Harvard Medical School Faculty with over 180 specialties, 2k procedures and over 10k conditions and is updated on a regular basis.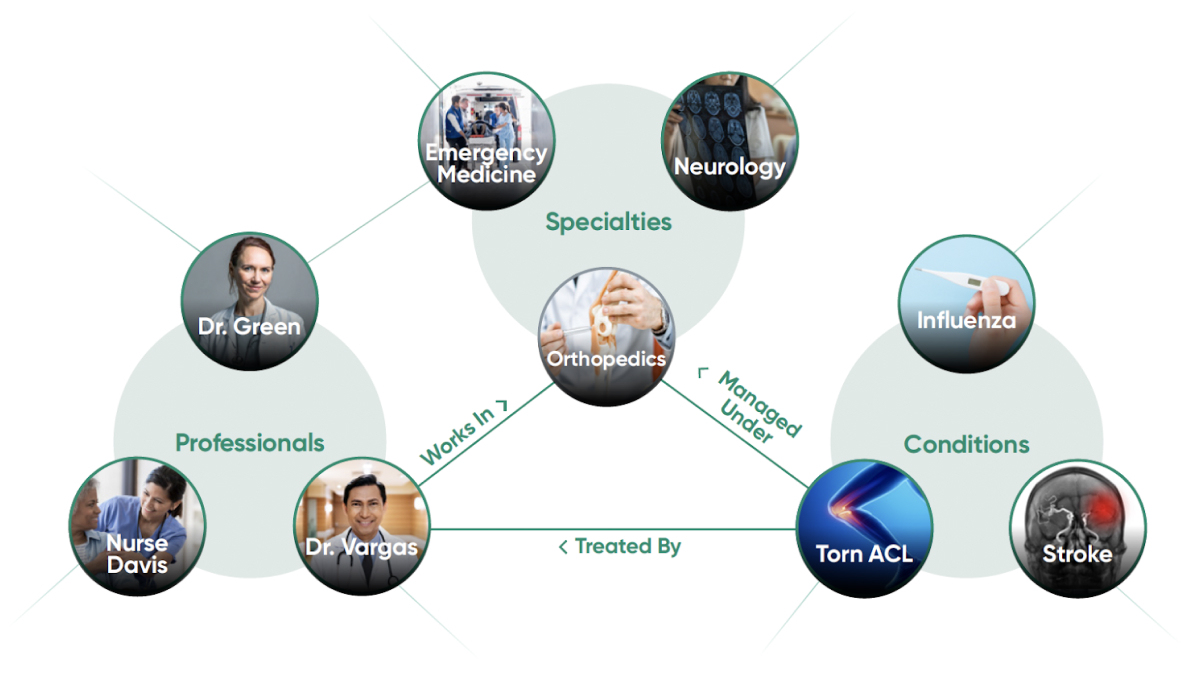 Build Professional Pages
Build out schema updated and structured professional pages at scale that can be easily modified for each physician. These pages can also help boost SEO and optimize the patient's journey to find the best care.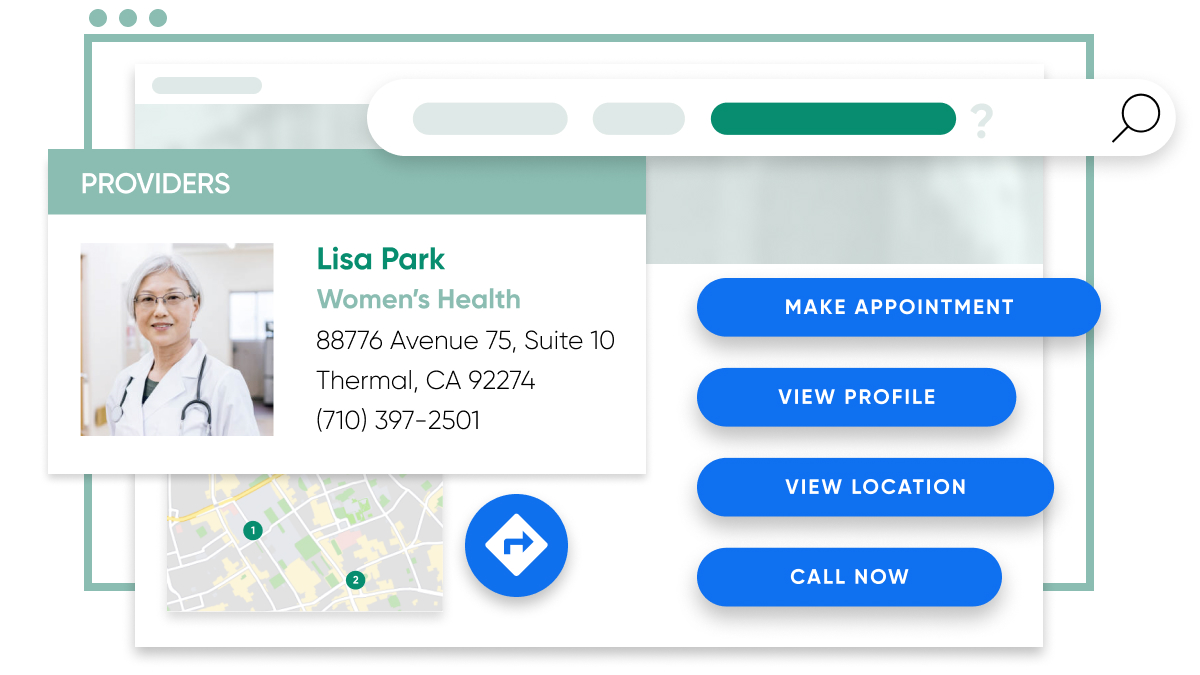 Gain New Insights
With Yext's robust insights tracker you can uncover trends into what patients are asking for, track cost savings from patient-support related questions, and see revenue generated from clicks to conversions.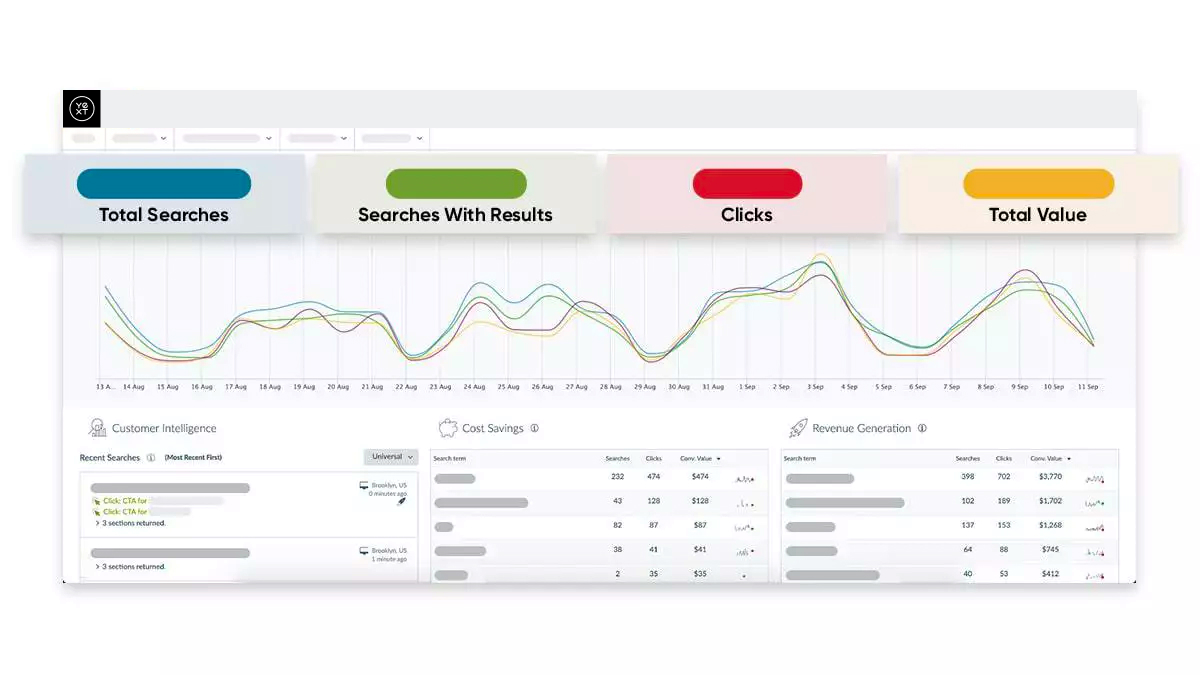 Create Customized CTAs
Can feature up to two CTAs on each card. CTAs include: Schedule Now, Call Now, Learn More and many others depending on your needs.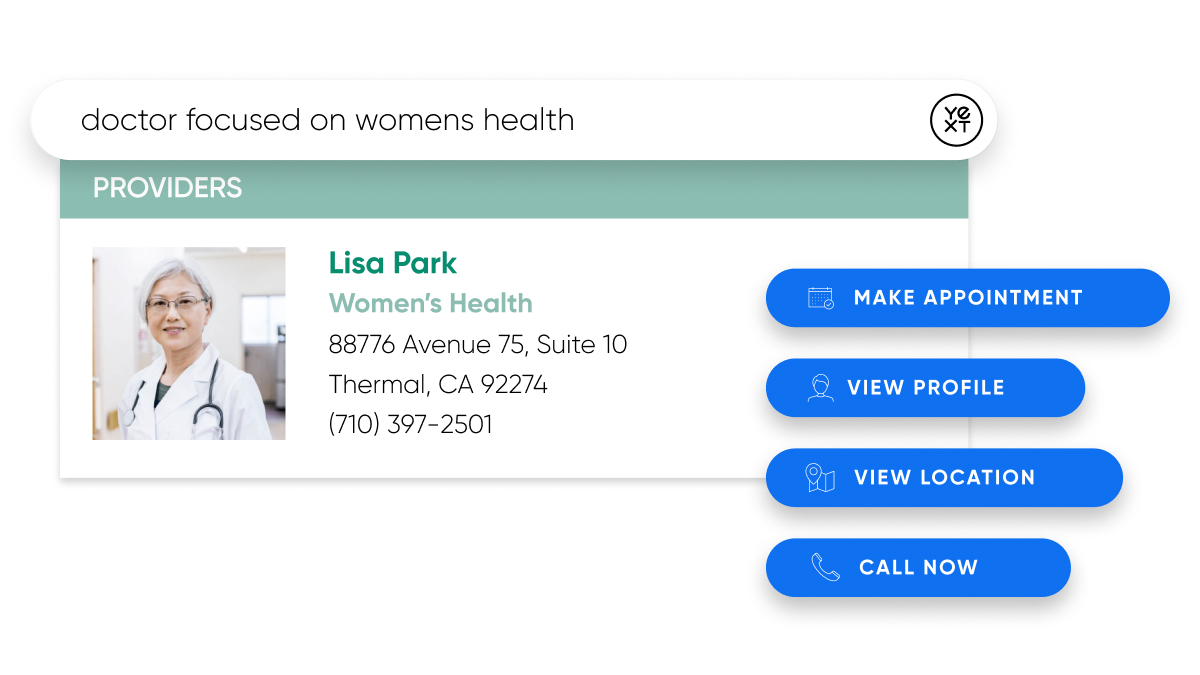 Leverage Online Appointment Schedulers
Yext Answers integrates with online appointment scheduling platforms -- third party or home-grown, to ensure that you have the best chance to convert a patient, every time.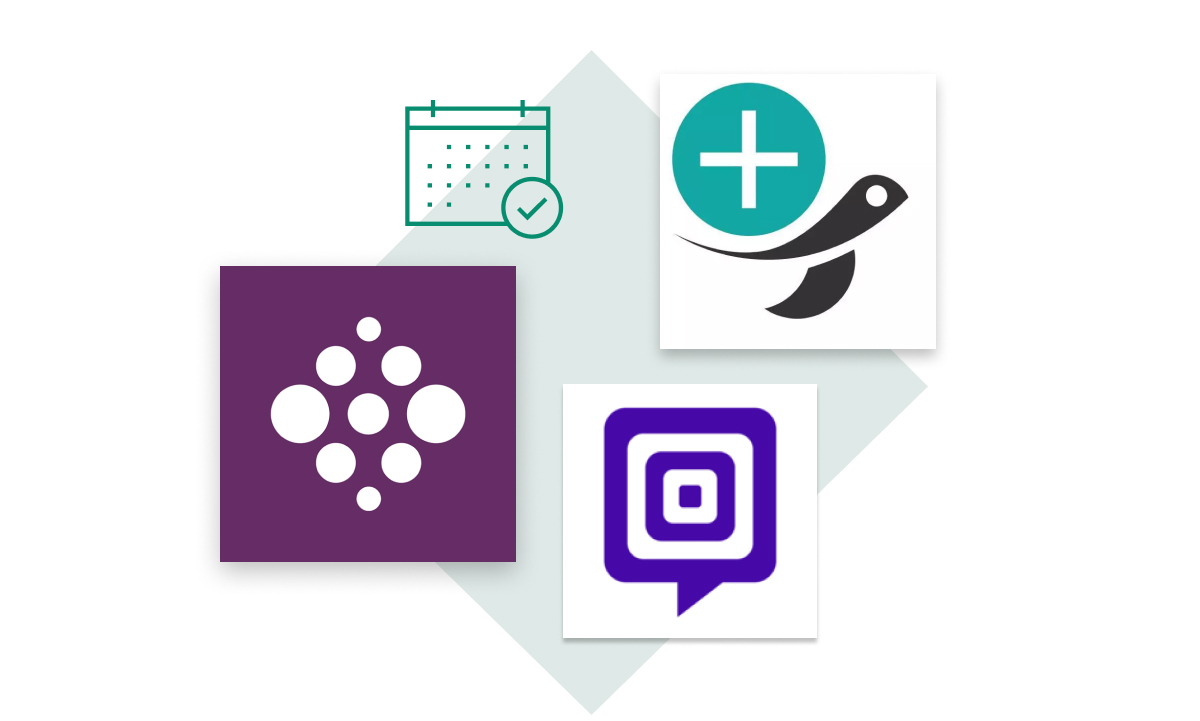 The Yext Platform
Explore the integrations and platform features behind Yext Healthcare Solutions that help you deliver cutting-edge search experiences.
Publisher Network
Power listings for your healthcare facilities and professionals on third-party search platforms. When people are searching for health information off of your website, they appear everywhere those searches take place.
App Directory Integrations
Use Yext's pre-built integrations with all the business tools and services you trust to enable appointment booking, data analytics, and more.
Leverage natural language processing (NLP) to understand the meaning and context behind search queries.
Learn More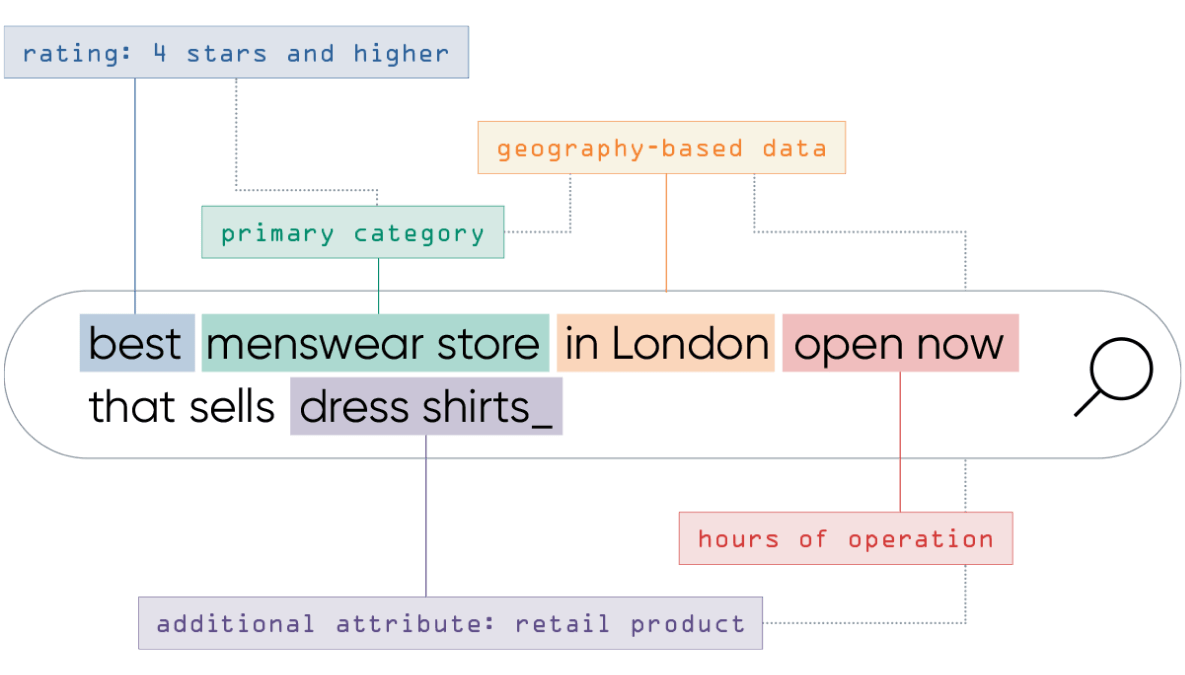 Monitor and answer consumer questions about your business and products, then sync pre-answered FAQs to pre-empt the most common queries.
Learn More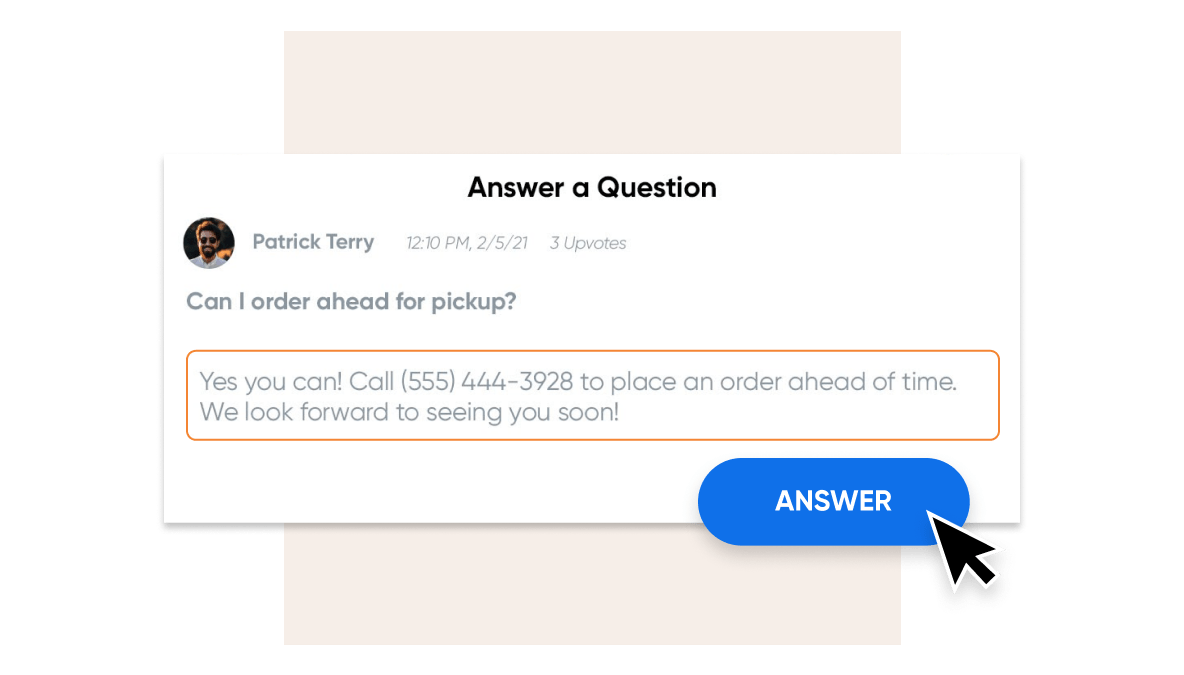 Configurable features to allow end users to better refine their searches.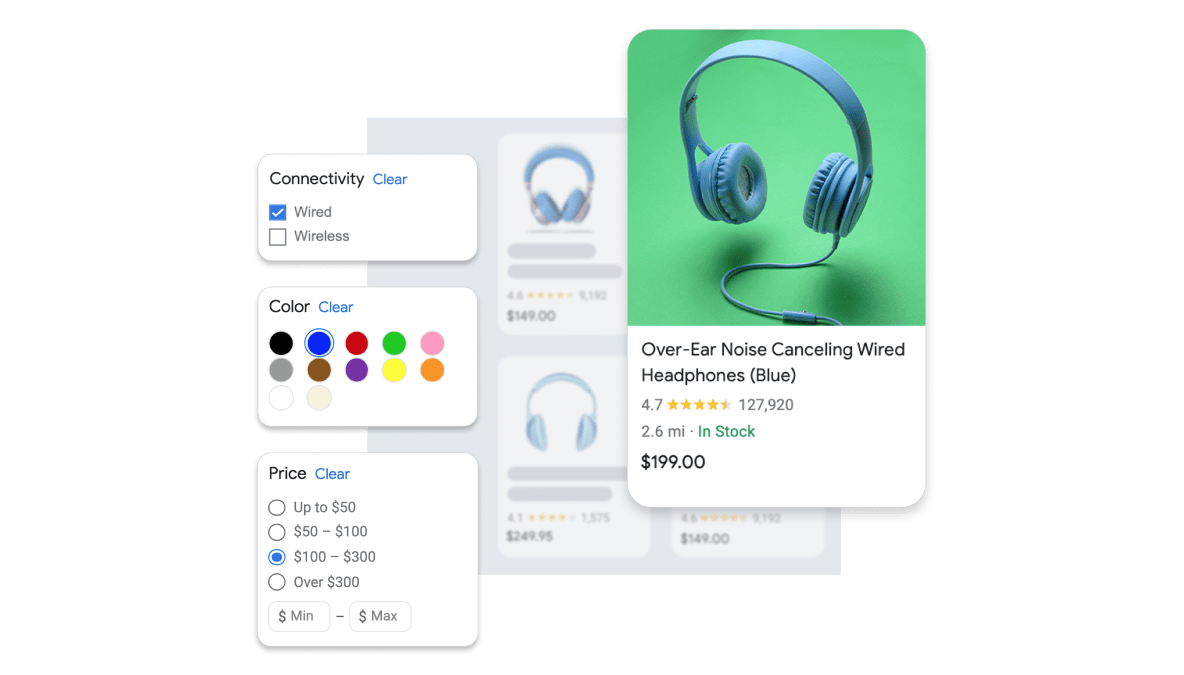 A new framework that makes it easy to add content to your CMS from a variety of sources including a web crawler. Building your own CMS just became easier than ever.
Learn More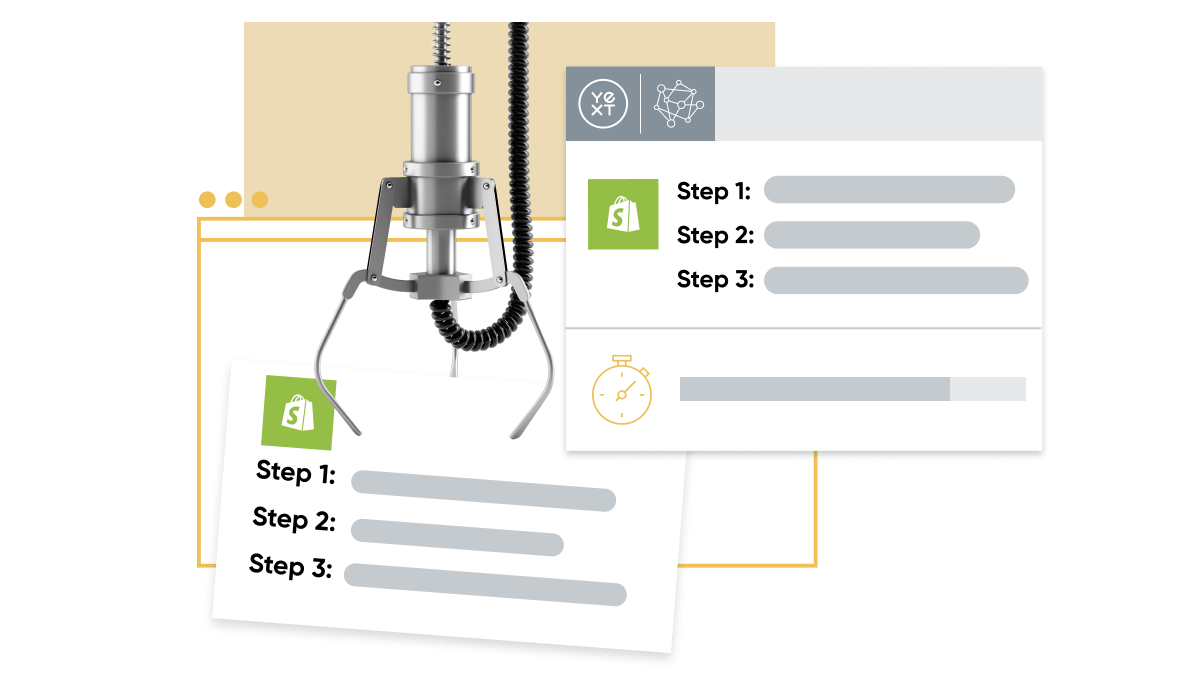 Understand exactly what products your customers are looking for with the specific results they receive, so you can better understand how to improve their experience.
Learn More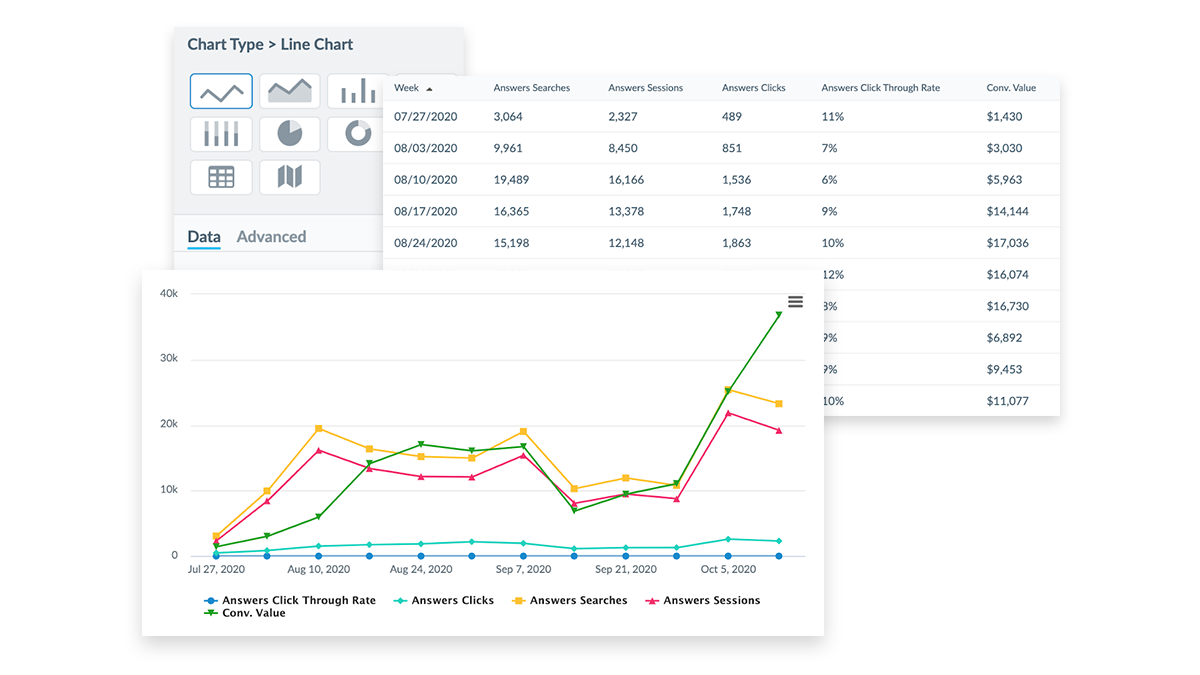 Explore More Healthcare Solutions