Data Connectors & Web Crawler
The most powerful Knowledge Graphs are robust with data that reflect your entire business. But it can be challenging to unify that data into a single source. Data Connectors give you the flexibility to create and manage integrations with one user-friendly tool, making it even easier and faster to build your Knowledge Graph.
Multiple Data Sources
We know your data lives across a number of different environments. That's why Yext has built a variety of integrations to connect data to the Knowledge Graph, including file uploads, APIs, the Web Crawler, Apps, and more. While all these options provide flexibility to match your workflow, this is only the beginning as we continuously expand the Connectors integration options.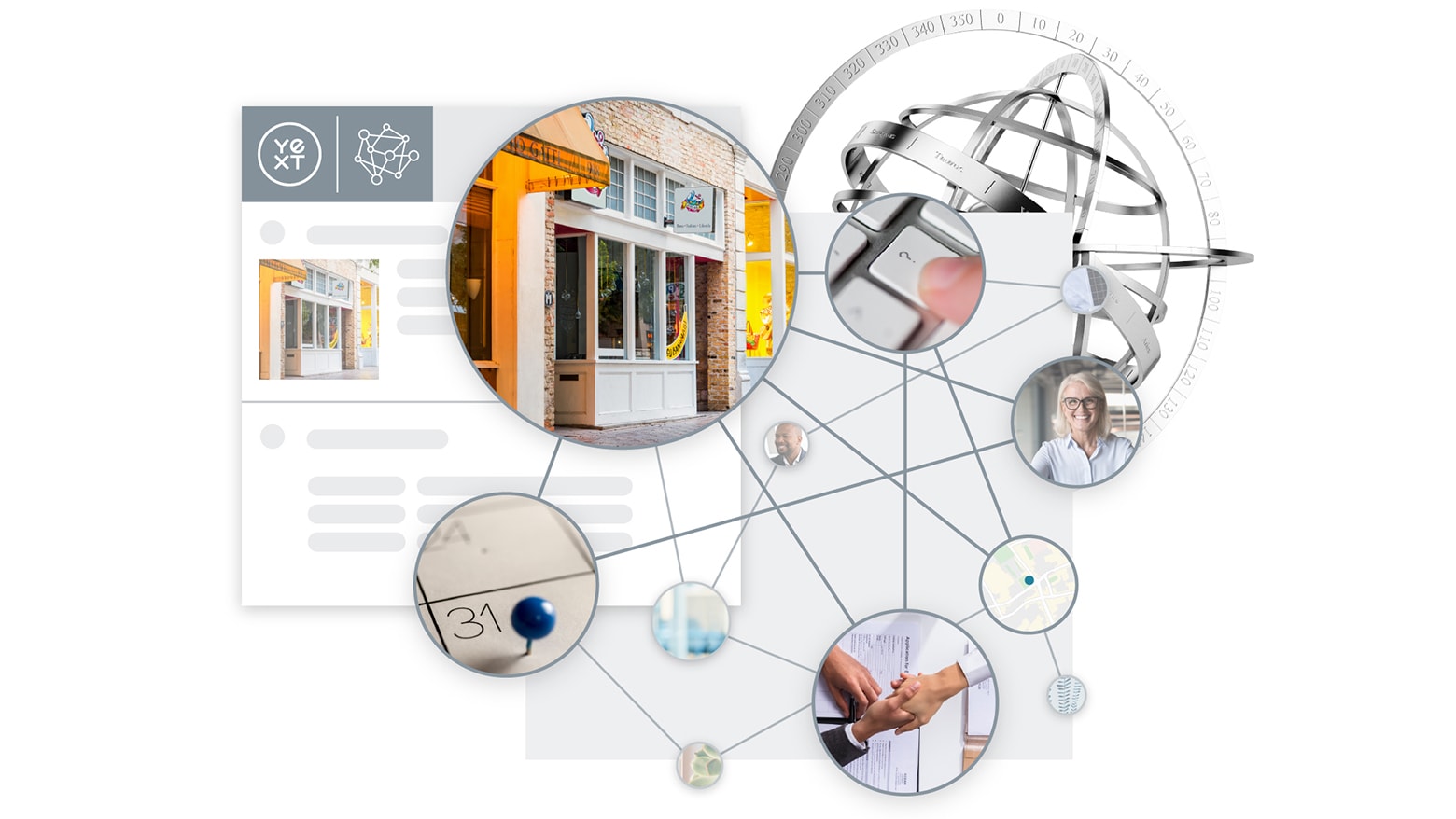 Highly Customizable
Connectors provide a high level of customization, so integrations can be as sophisticated or simple as you'd like. You can choose the frequency at which your integrations run, and you can map your data to Knowledge Graph fields with precision. This flexibility allows you to spend time where it matters most while capturing the data you deem important.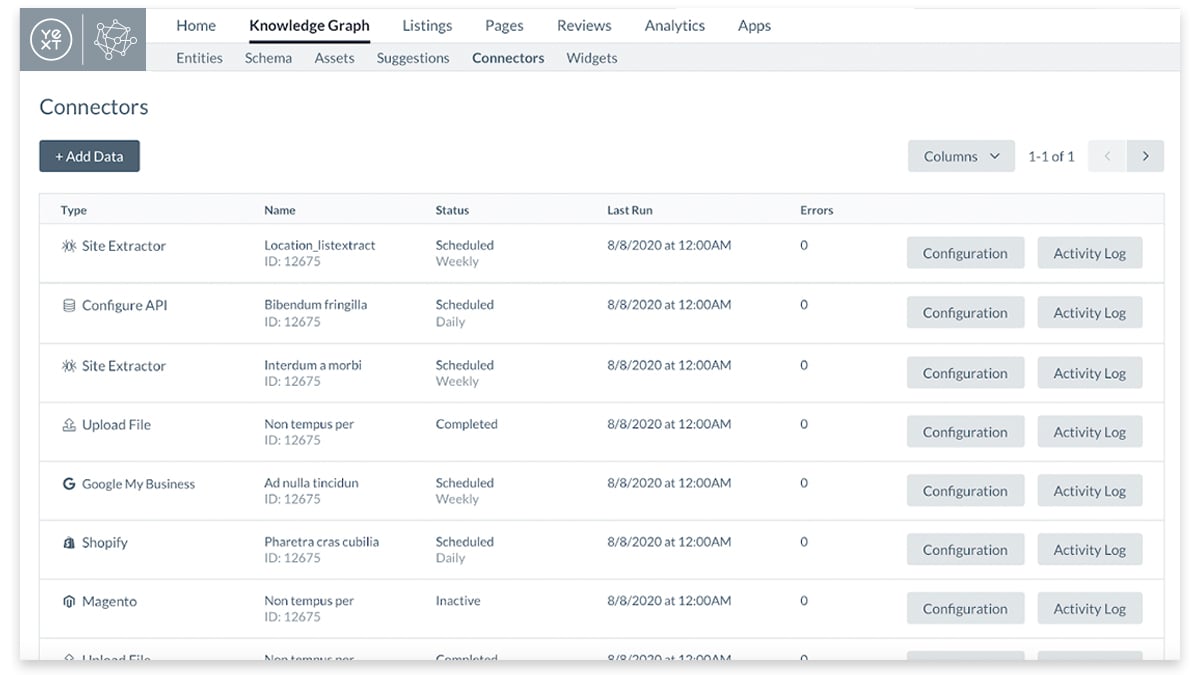 Web Crawler
Yext provides a number of options to get your data into the platform, but what if you don't have access to the data you want to use? The Yext Crawler is a Source in the new Data Connectors framework that helps users scrape web pages to extract content to store in the Knowledge Graph. Our customizability features allow you to extract precise data based on CSS or XPath or use built-in selectors that capture commonly extracted data, like Page Title and Body Content. You can also set a schedule for repeated crawls and blacklist URLs you want to exclude.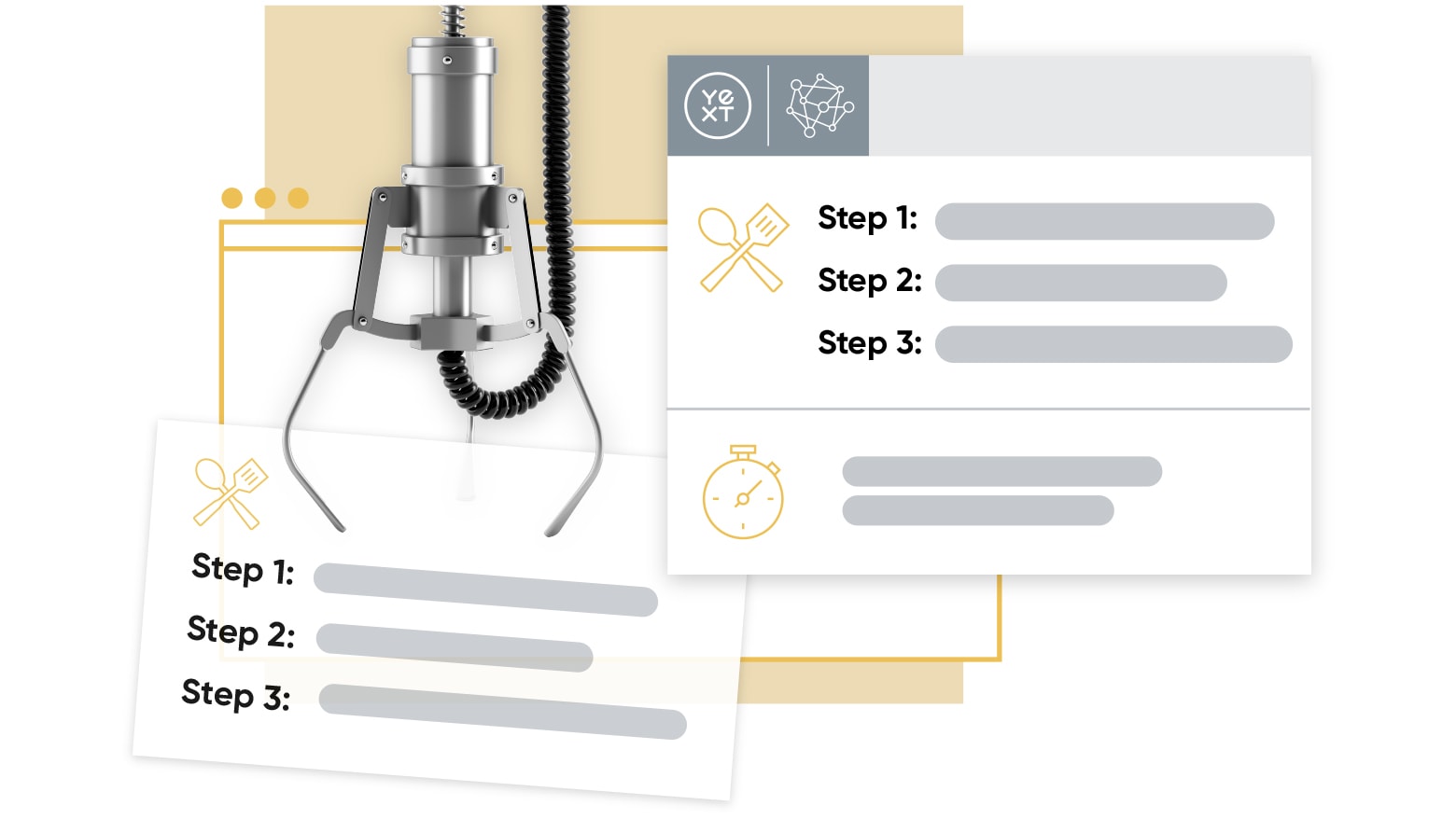 Streamlined Workflow
Easily manage data connections to your Knowledge Graph, no matter how many sources you have. In the Connectors tab, you can create and manage all of your uploads and integrations in one place. This one-stop-shop UI will streamline your workflow so you can spend less time navigating and more time building.