Financial Services
Increase Engagement and Maximize Conversions With Guided Search
Deliver a guided AI search experience on your website to match people with the right product, service, or financial professional.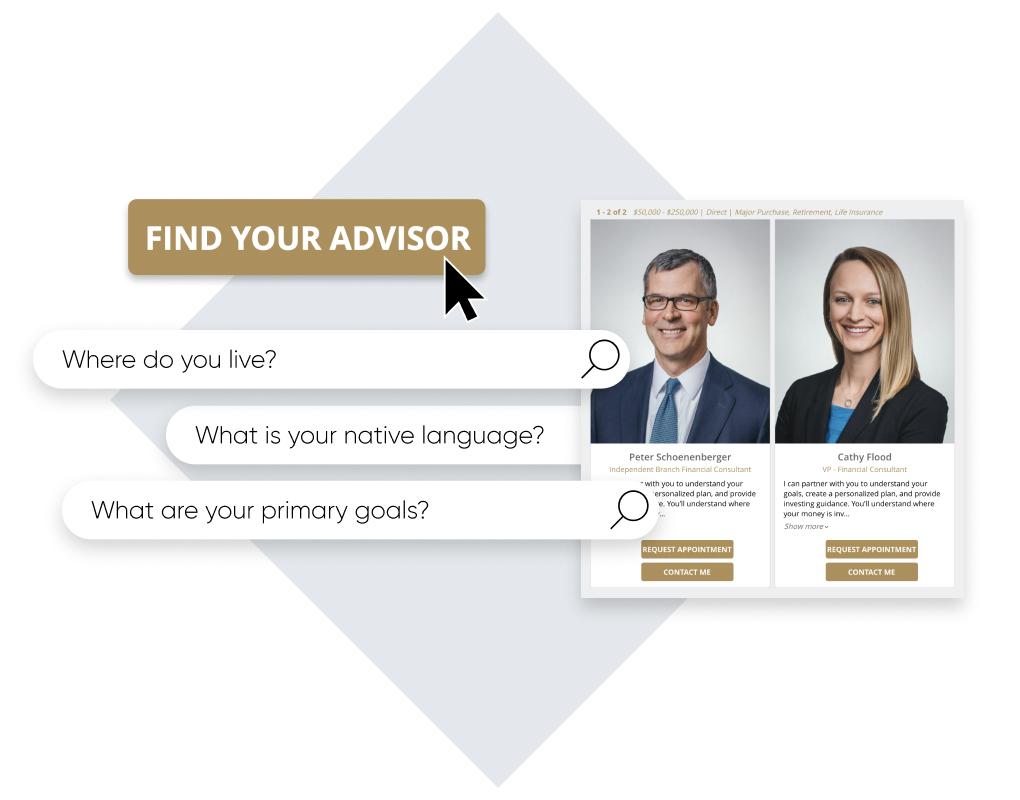 Personalization is key for financial service & insurance customers
%
of consumers are more likely to make a purchase when a brand offers a personalized experience*
%
of customers are frustrated when brands fail to deliver relevant and personalized results*
%
of banking customers rate personalization as "highly important"**
Help people find what they are looking for\
People can't purchase what they can't find
A keyword search for something as simple as "credit cards'' overwhelms consumers with thousands of links. This leads to frustrated consumers and higher bounce rates. Instead, replace traditional keyword search with AI site search that understands natural language and delivers direct answers – not links.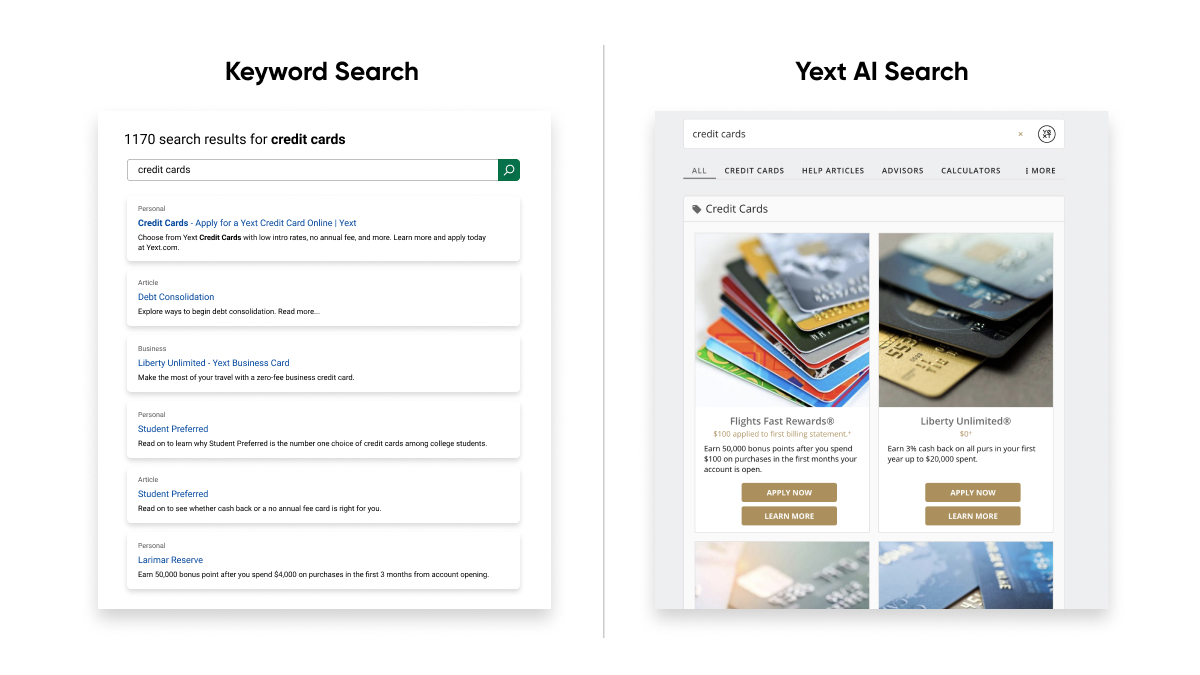 Entice people to search
People don't always know that they can ask any question and get a direct answer. Looking for a game changer? Display a prominent search bar that animates common queries. Now, people with specific needs know that your website can answer complex questions, leading to more site search engagement and higher conversion rates.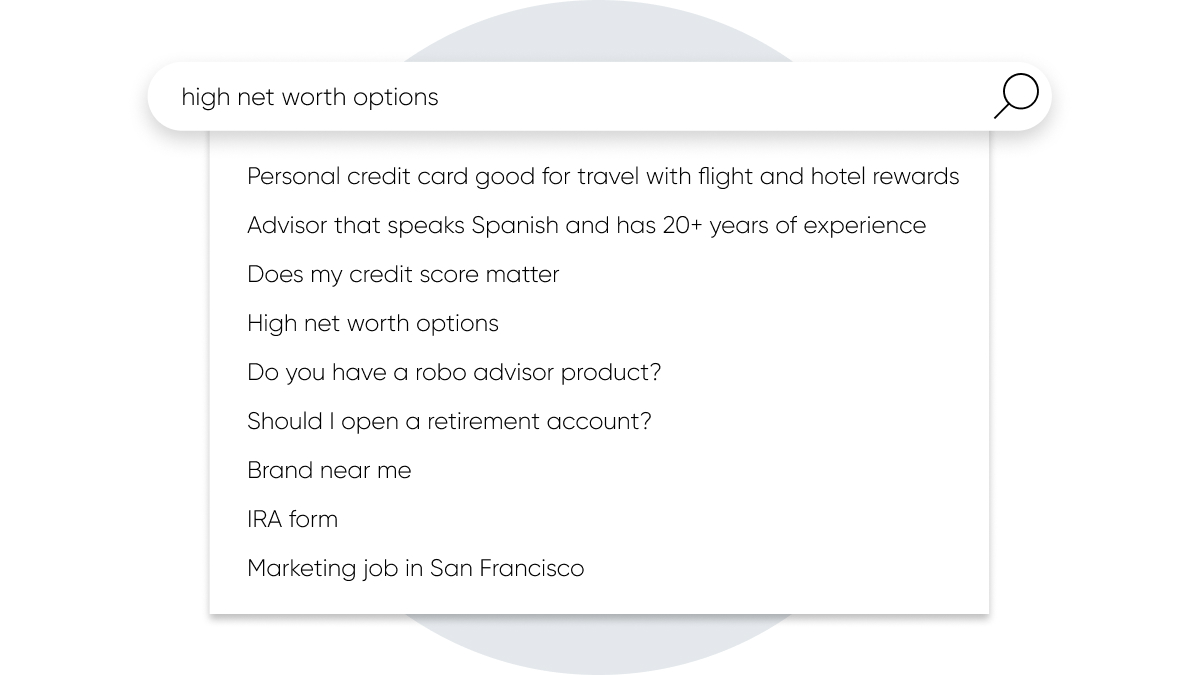 Deliver a world-class guided experience
Amplify your site search with a guided experience to help people find or discover what they are looking for. By asking questions about their preferences – and based on their responses – recommend, guide them to, or match people with the most relevant product, service, educational content, or financial professional.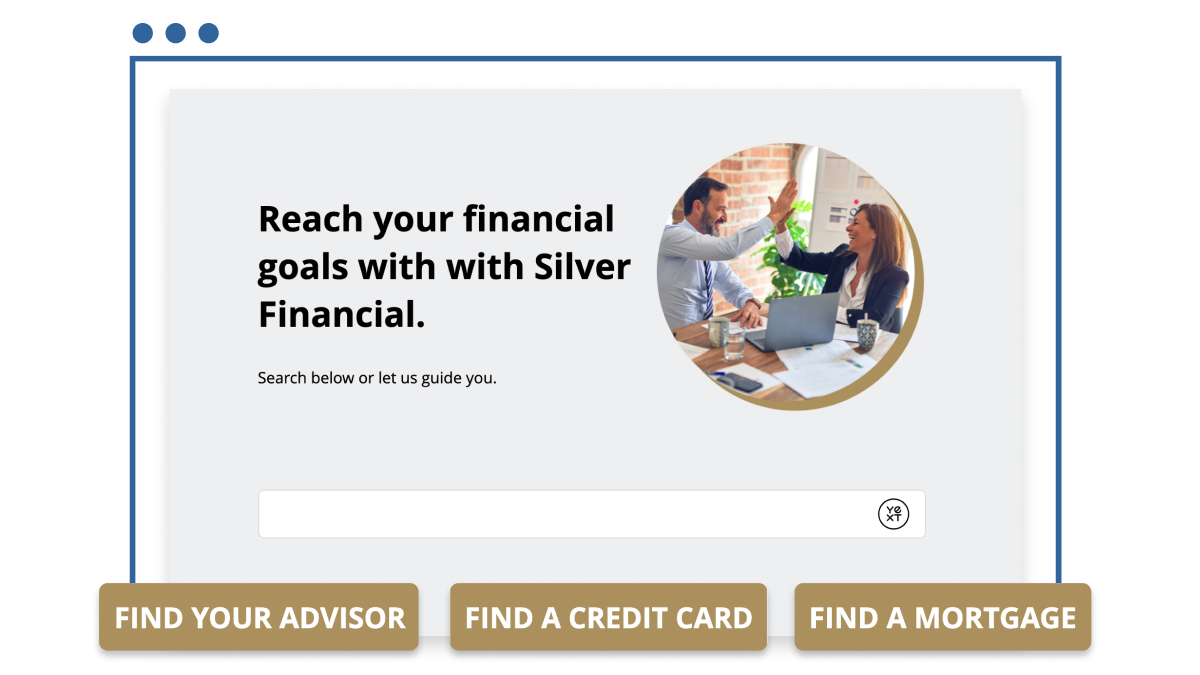 Analyze customer intent
Website engagements are your best source of customer intent. With Yext, you can see what people search for on your website, track all consumer question interactions, and look at performance data to extrapolate insights that can be used to optimize future search experiences.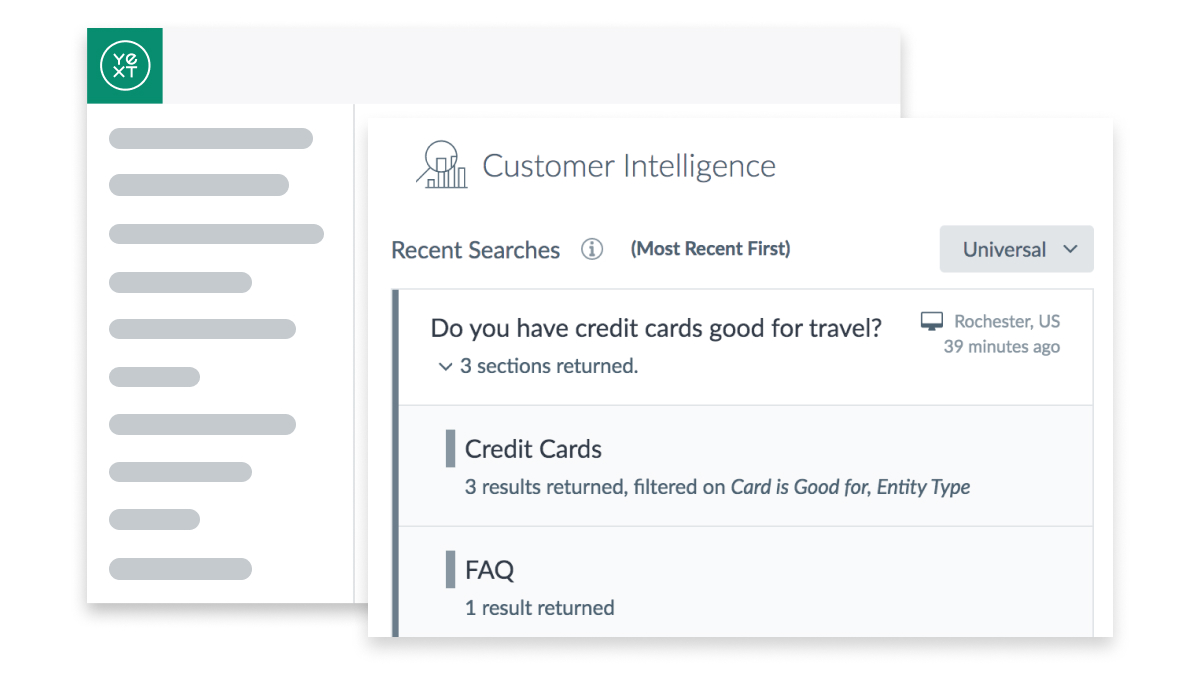 Explore other Financial Service & Insurance solutions from Yext