Capture and Convert More Customers With Product & Service Pages
Use intent marketing to drive people from third-party search engines to your website.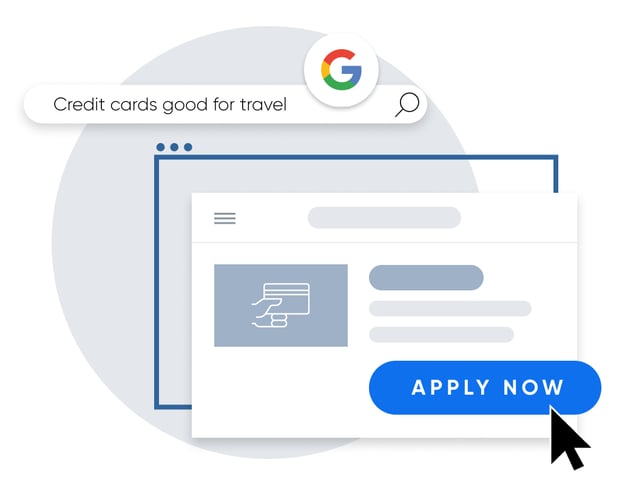 People usually don't have a brand in mind when they search
58
%
of searches are unbranded*
70
%
of searches are 3 words or more and convert at 2.5x the rate than keyword searches**
Create search optimized pages
Turn searchers into customers
It's no secret that you want to rank for searches like "insurance," "credit cards," "checking account," or "roth IRA." Yext Product & Service Pages are optimized for organic search and help you seize more high-intent traffic – based on the products or services you offer.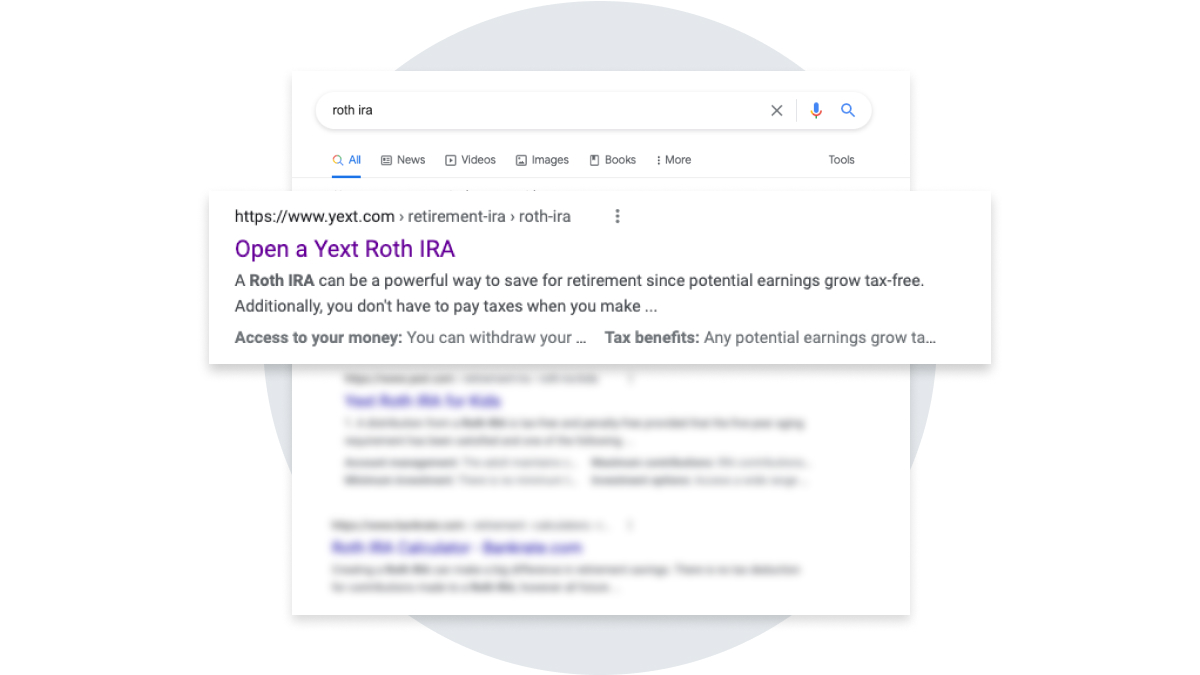 Stay ahead of search trends
Google updates its search algorithms multiple times a year. With Yext, you get access to a world-class team of search experts, each working hard to proactively keep you ahead of the curve. With our expertise, we'll monitor search engine best practices and automatically incorporate technical enhancements into your pages.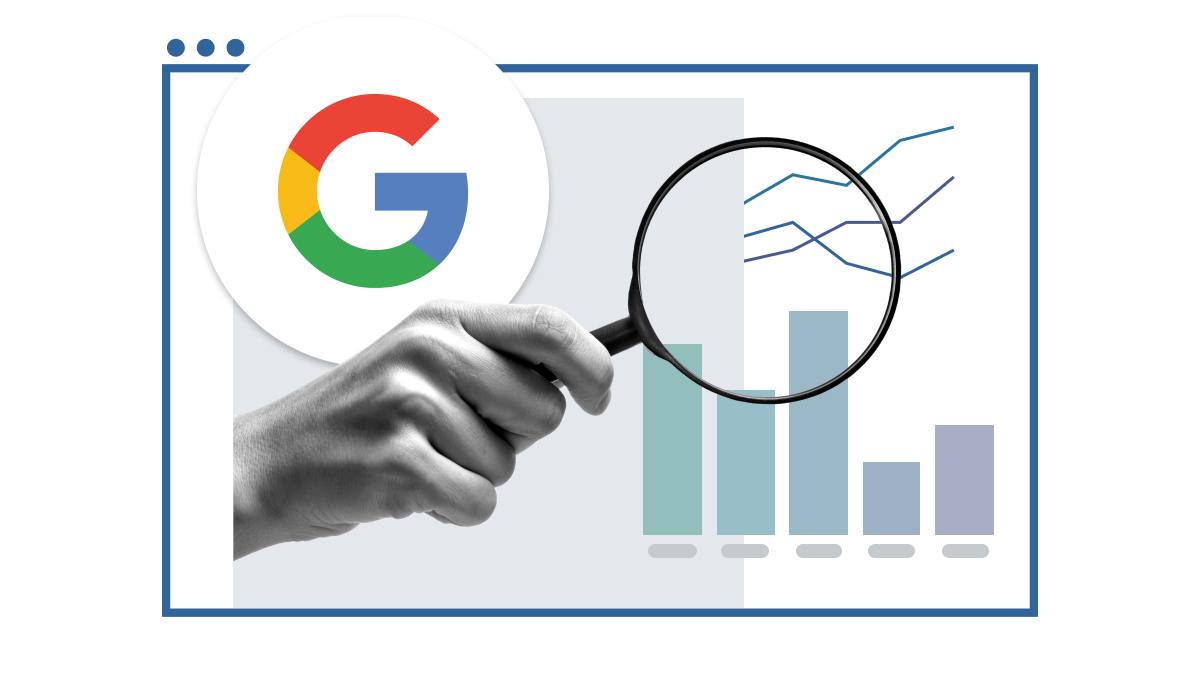 Update once, update everywhere
Your business isn't static – nor should be your pages. With Yext, easily spin up new pages or update existing ones in seconds.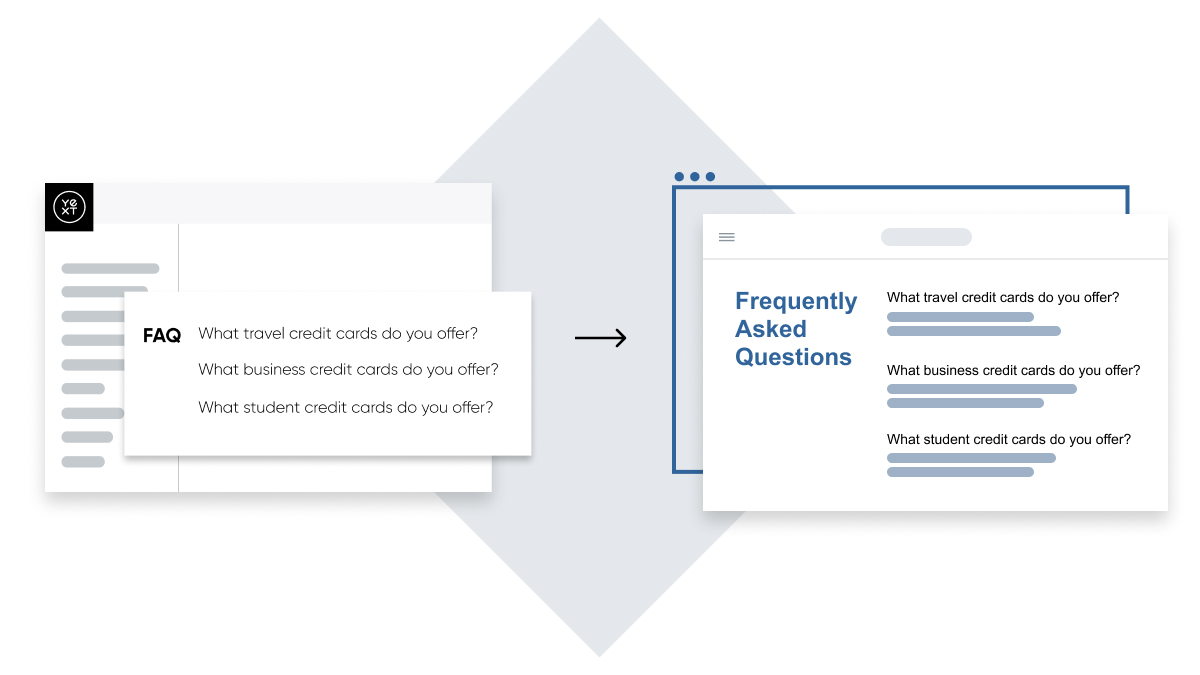 Track and optimize performance
You can't optimize what you can't measure. With Yext, you get true visibility into how and when consumers interact with your pages — and how those interactions drive real business. Yext delivers industry-standard analytics like search terms, page views, and traffic sources, and turns those analytics into valuable insights.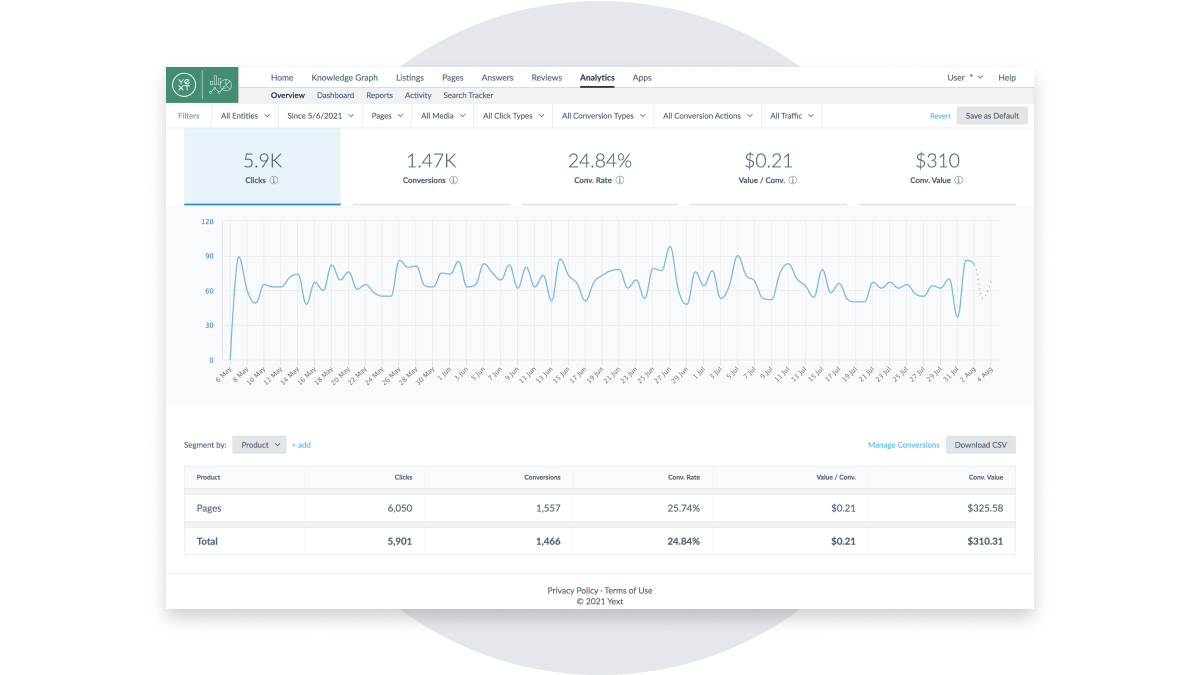 Your single source of truth online for the many public facts about your brand. Whether it's information about a product offering, store location, job opening, or professional credentials, you'll be able to provide people with actionable answers to the questions they're already asking.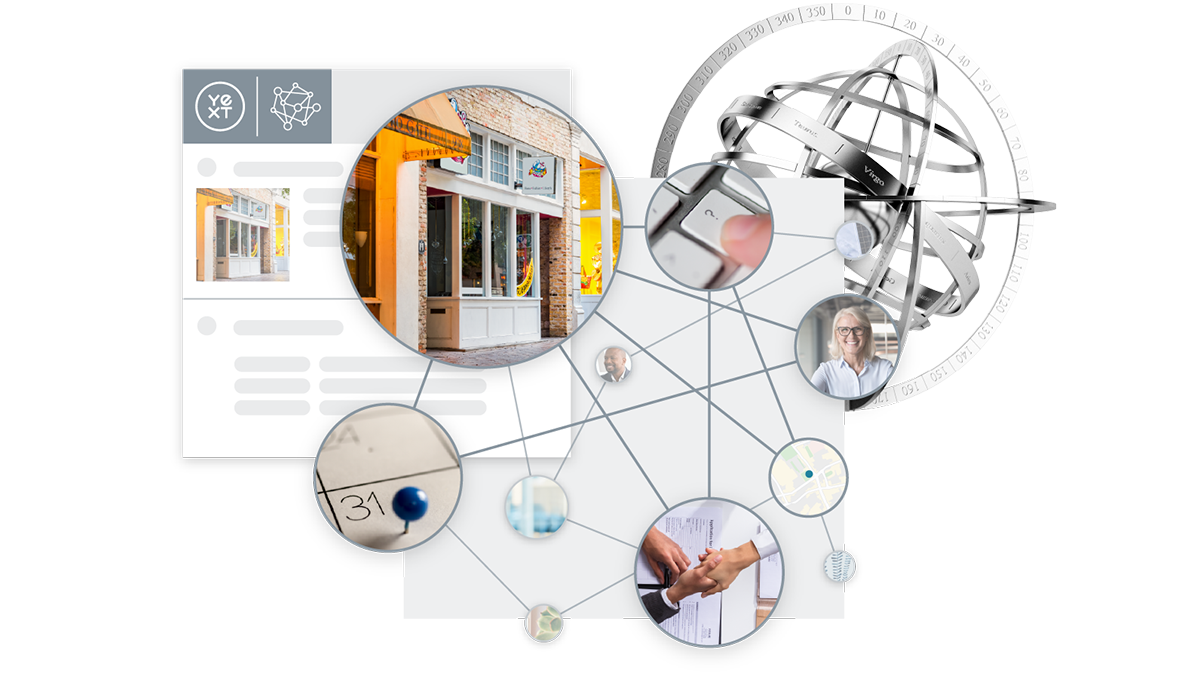 Yext Sites is delivered on a Content Delivery Network to increase webpage performance and reliability.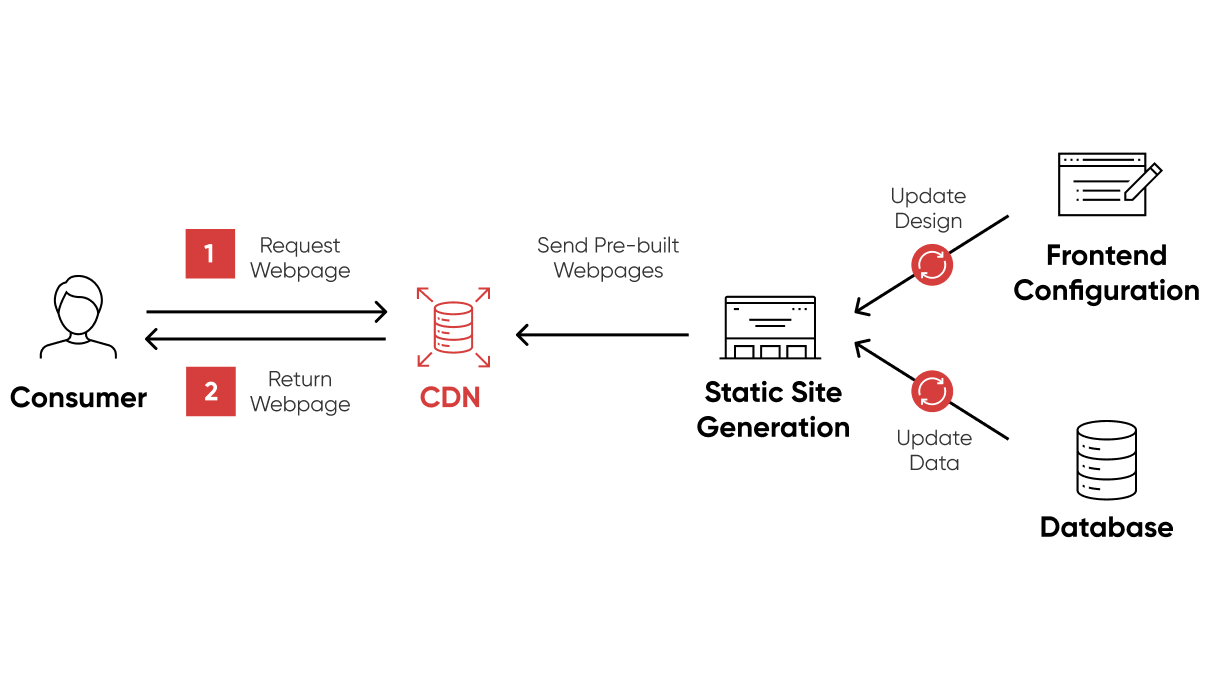 Yext Sites uses a unique streaming technology to build and deploy webpages.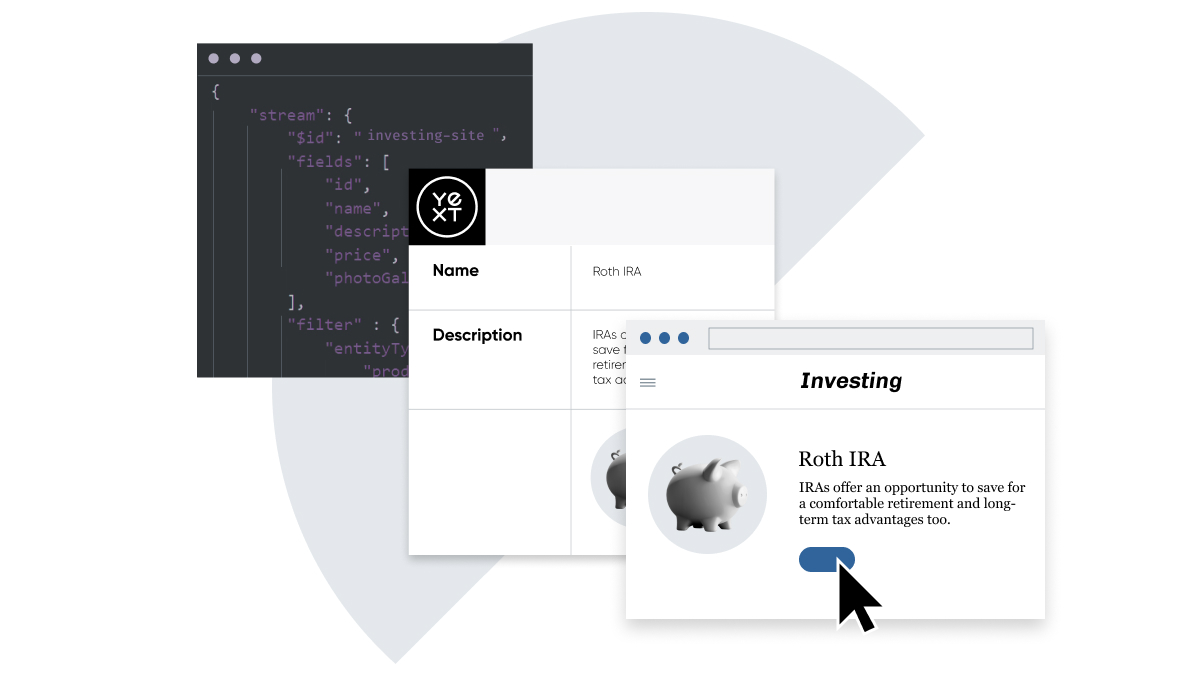 Yext Sites has built-in, advanced collaboration tools to work cross-functionally.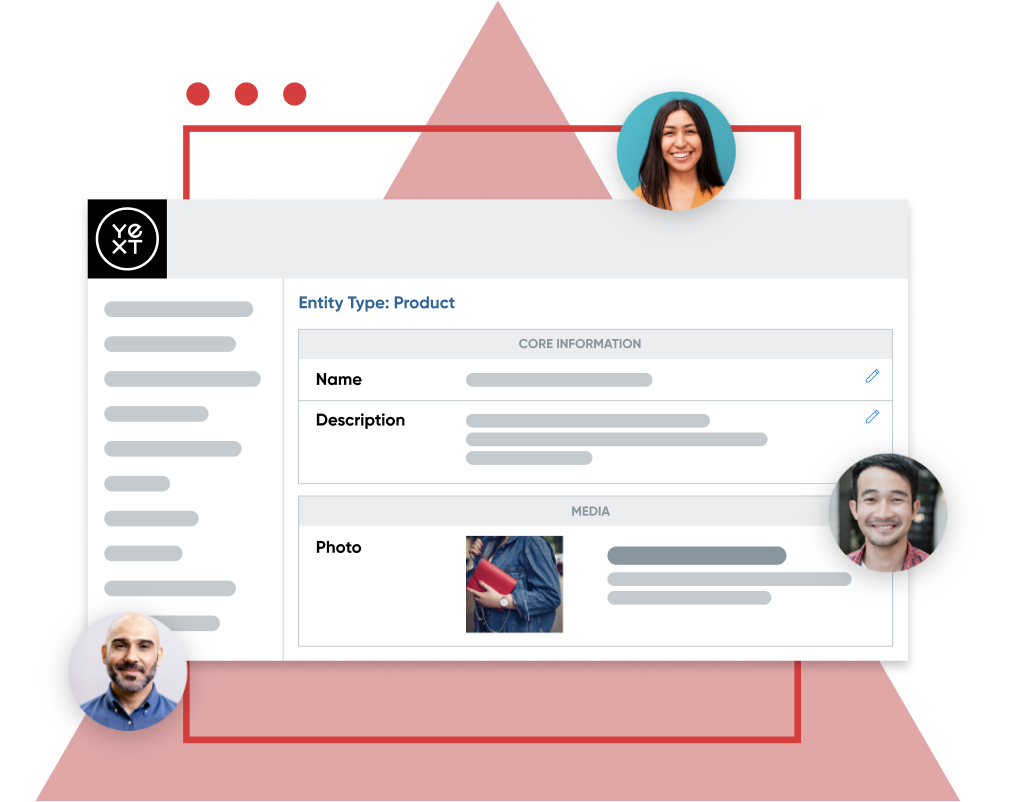 Search analytics and conversions tracked, including actionable dashboards and custom report building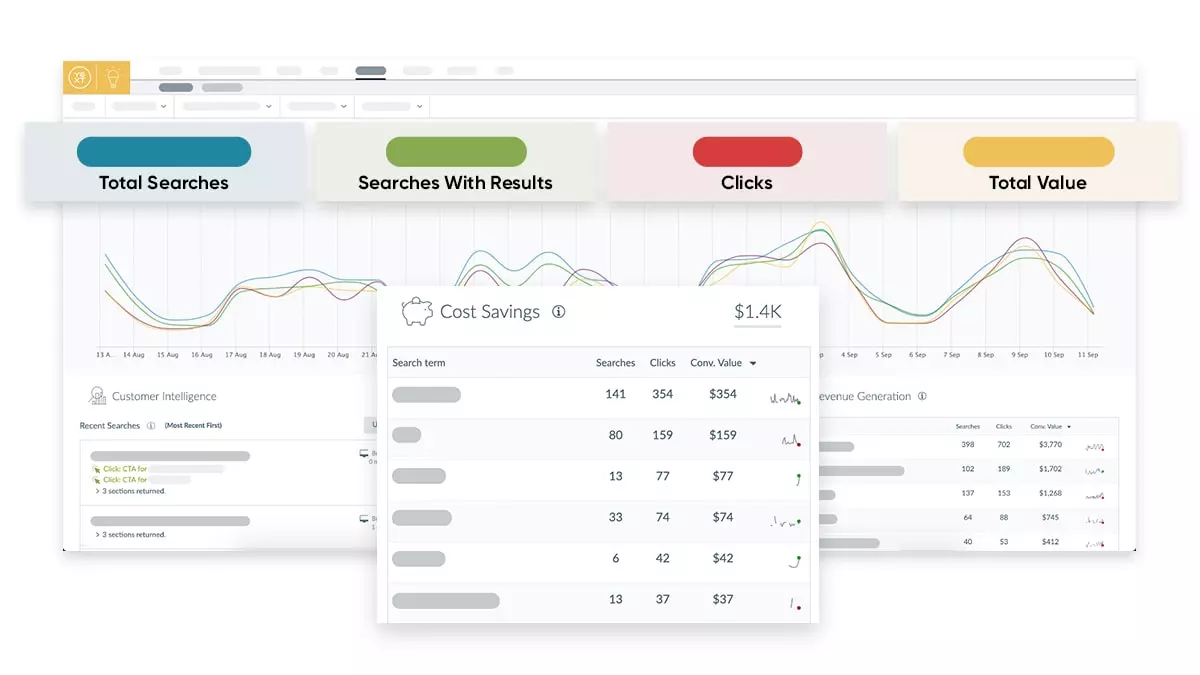 Explore other Financial Service & Insurance solutions from Yext
Financial Service and Insurance Customer Stories
Financial Service and Insurance Resources