Drive Partner Adoption and Boost Sales With Yext's Wholesale Portal
Reinvigorate your strategies to improve sales and cross-sells among channel partners.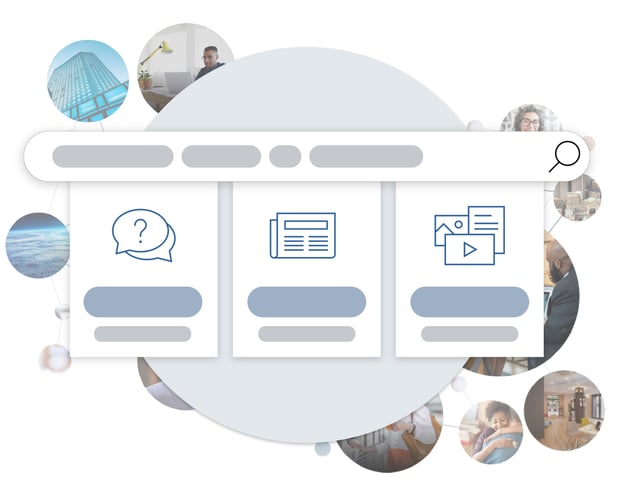 Enabling channel partners is a common challenge
35
%
only 35% of companies have effective development for channel partners8
55
%
of sales and marketing leaders are not confident in — or not aware of — their partners' abilities to deliver consistent and compelling sales experiences**
2.3
x
companies that have already deployed sales enablement platforms to their partners are up to 2.3x more effective at achieving their sales goals and report 1.4x higher revenue growth**
Set your channel partners up for success
Arm sales teams to self-serve
"What deck should I use to pitch our debt solutions?" "I just sold a life insurance policy; now what do I do?" Questions like these happen all the time. By providing direct answers, you can enable your extended distribution network to easily find information about the market, products, services, claims, customer-facing presentations, and more.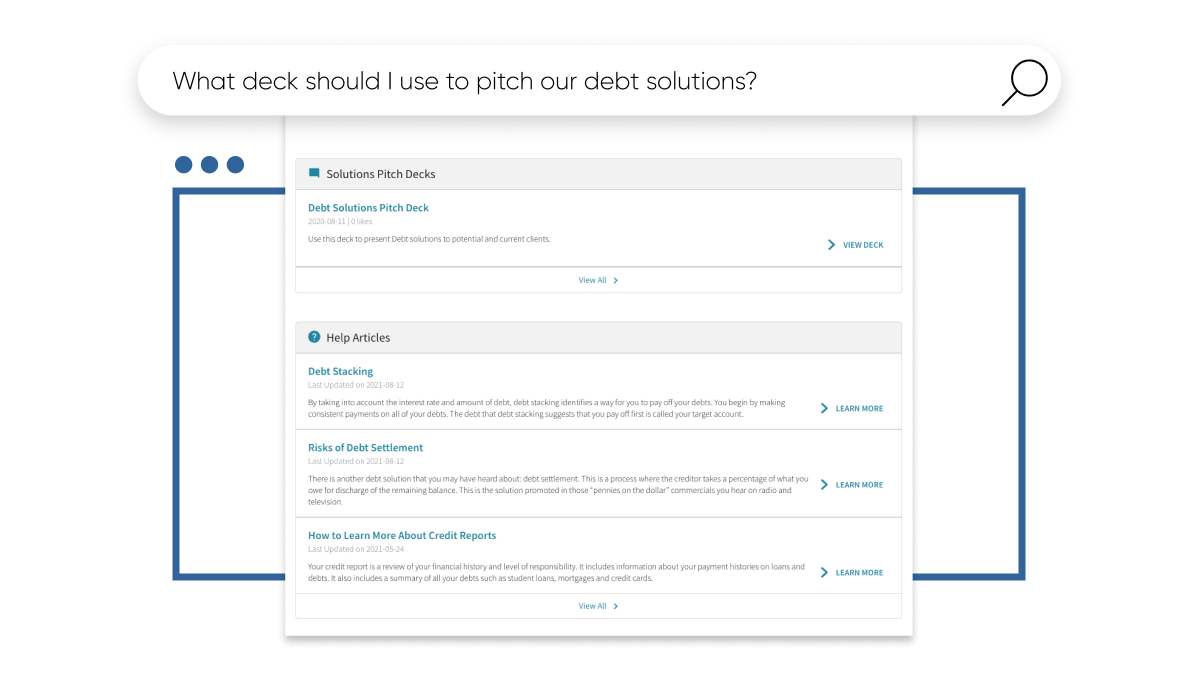 Improve onboarding and productivity
Provide direct answers to questions asked by new employees and channel partners to improve onboarding and ongoing productivity.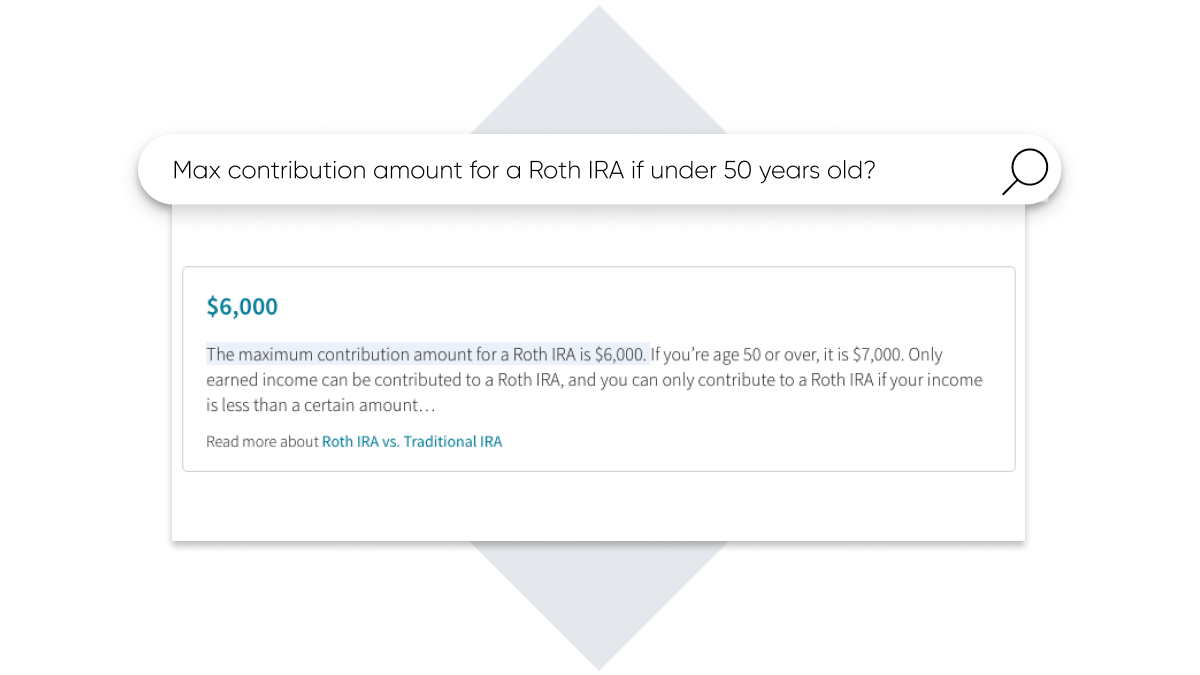 Gain new insights
What content do your teams engage with the most? What questions don't provide a direct answer? Capture, catalogue, and organize all searches to learn new insights about what products and services are most effective, what partners most frequently search for, and more.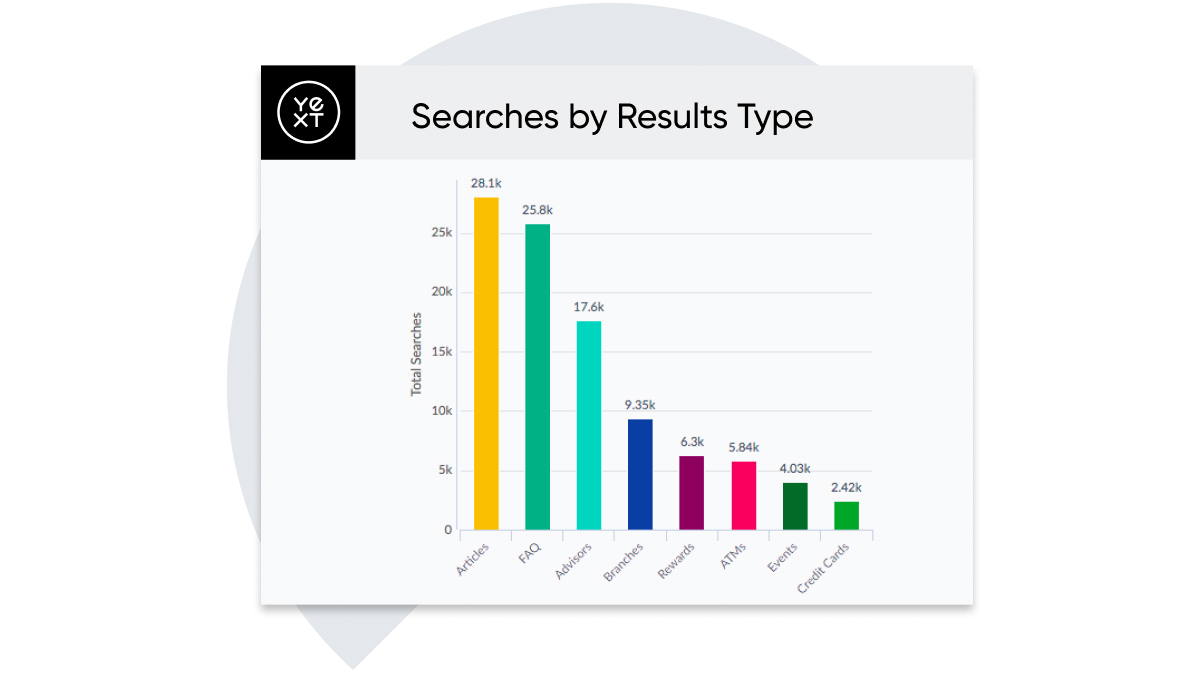 Your single source of truth online for the many public facts about your brand. Whether it's information about a product offering, store location, job opening, or professional credentials, you'll be able to provide people with actionable answers to the questions they're already asking.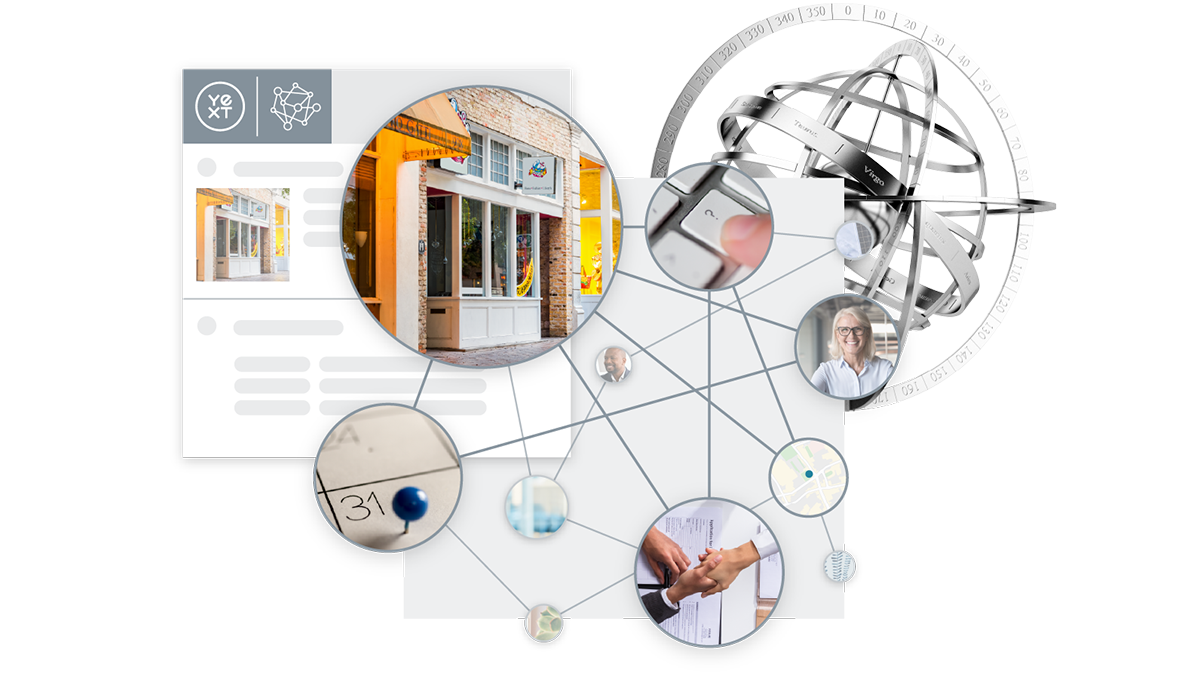 Strategic application of several Yext-built algorithms to optimize performance across different types of data and queries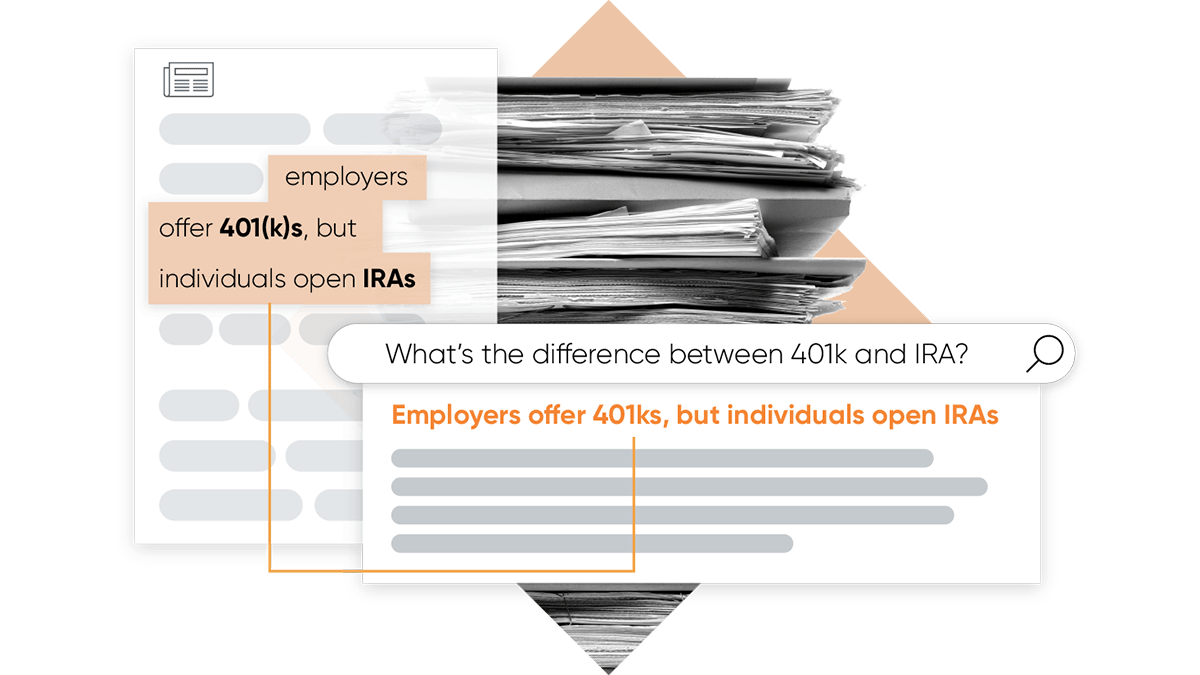 A single answer extracted from a larger set of results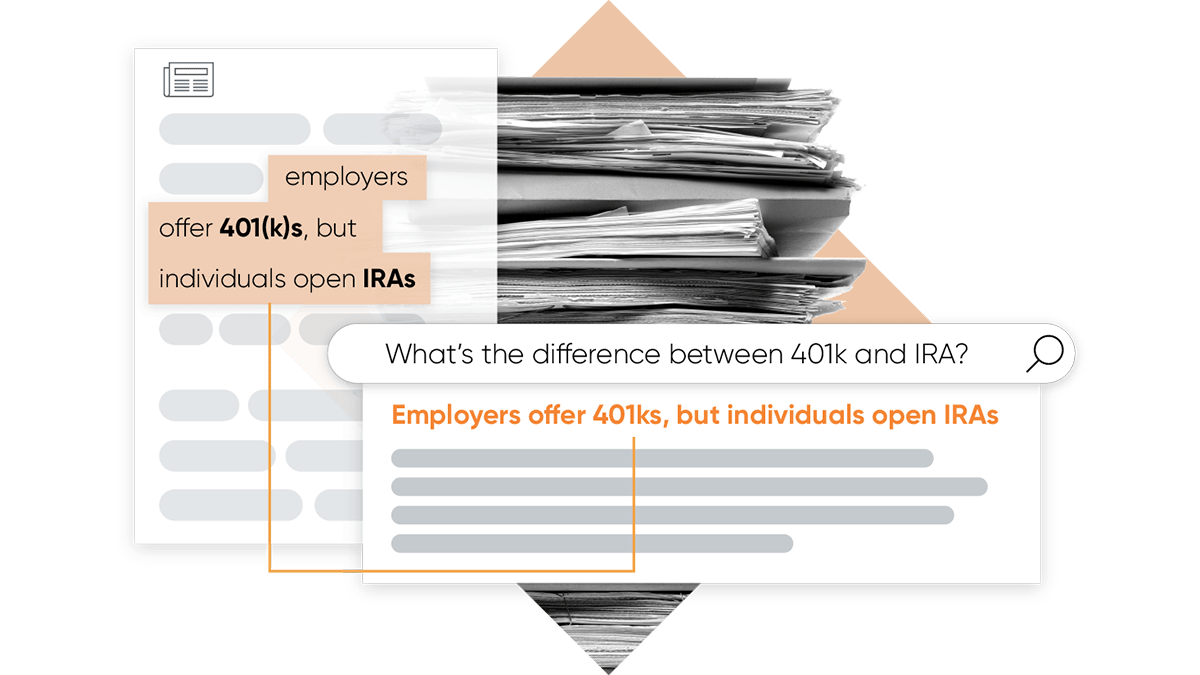 Real-time insights into what people are searching for and how they're asking questions.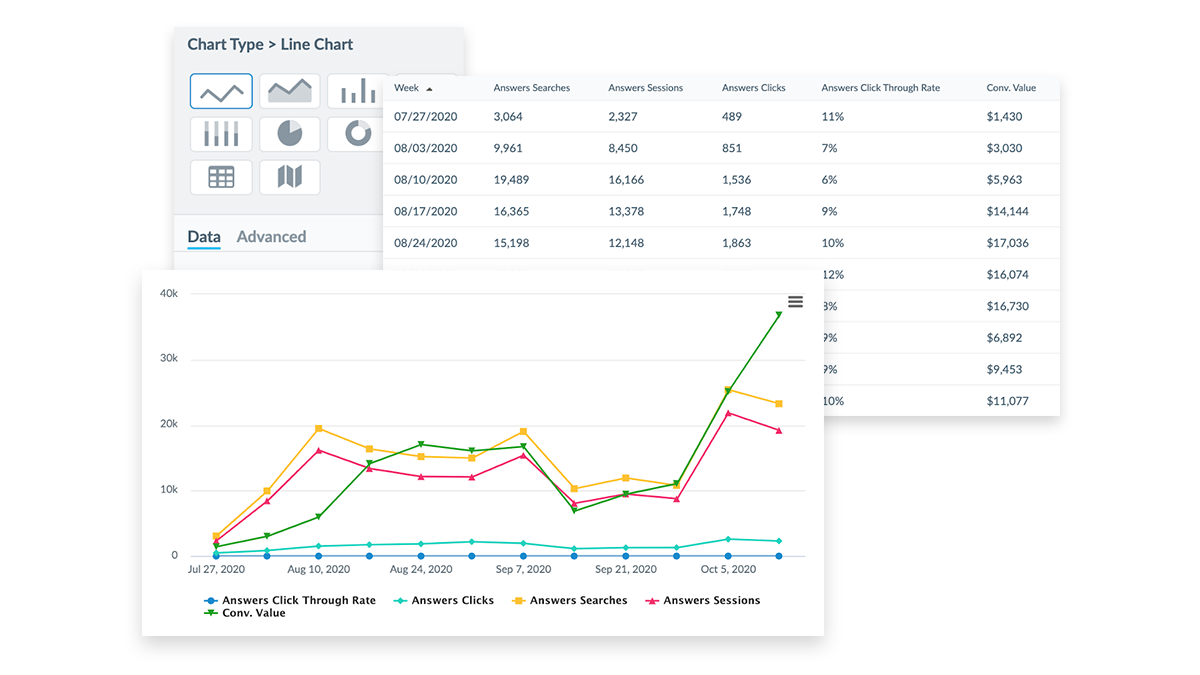 Explore other Financial Services & Insurance solutions from Yext
Financial Service and Insurance Customer Stories
Financial Service and Insurance Resources