Financial Services
Build Brand Trust and Boost Rankings With Reputation Management for Branches & Professionals
Reviews are the new referral – monitor, respond to, and generate reviews to win more business – all while adhering to financial services and insurance regulations, like the SEC, FINRA, CFPB, and more. Yext was also voted as a "Leader" by G2 for the best online reputation management software in 2021.*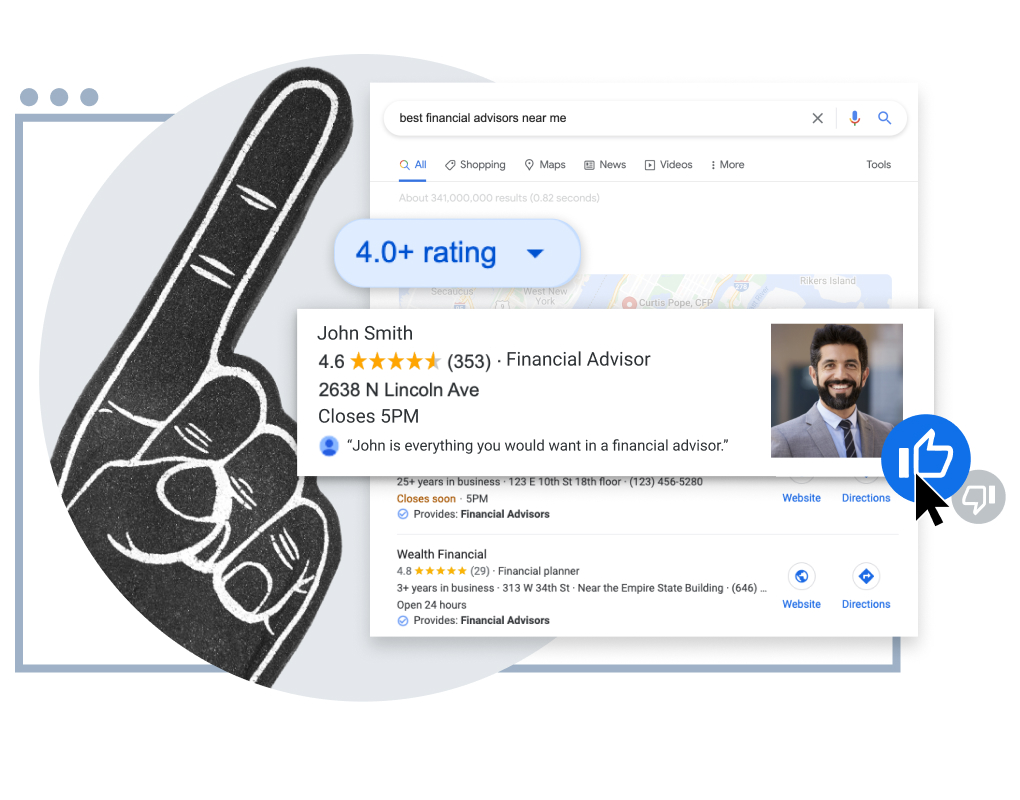 Your reputation impacts your business
%
of prospects found reviews important to the financial professional customer journey**
.
Yext customers that respond to reviews are rated .36 stars higher than those that don't***
Yext financial service and insurance customers that generate reviews are rated 1.1 stars higher than those that don't***
Maximize your reputation to stand out in search
Centralize customer feedback
Pull in all your reviews, for every branch and professional, from sites like Google, Facebook, Yelp, and more into a single, centralized dashboard. And by setting up labeling rules and notifications, you can organize your reviews better and ensure they're seen by the right people as they come in.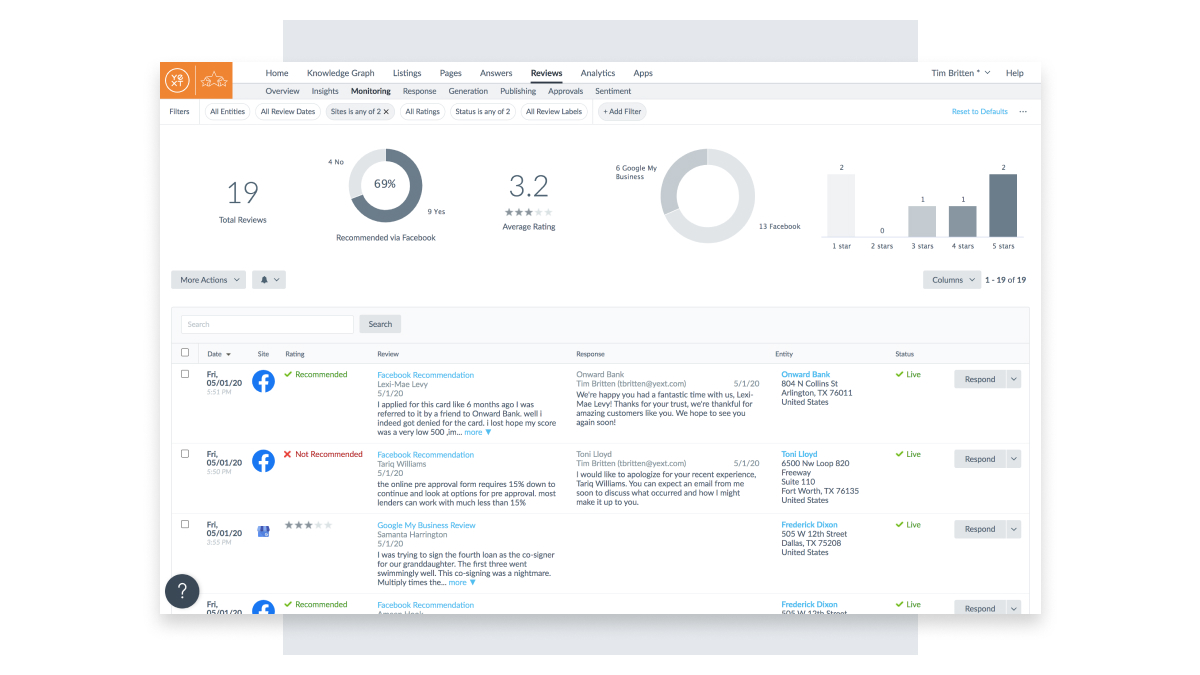 Personalize responses at scale
Craft thoughtful, on-brand review responses by combining dynamic response building blocks with personalized messaging — not templates.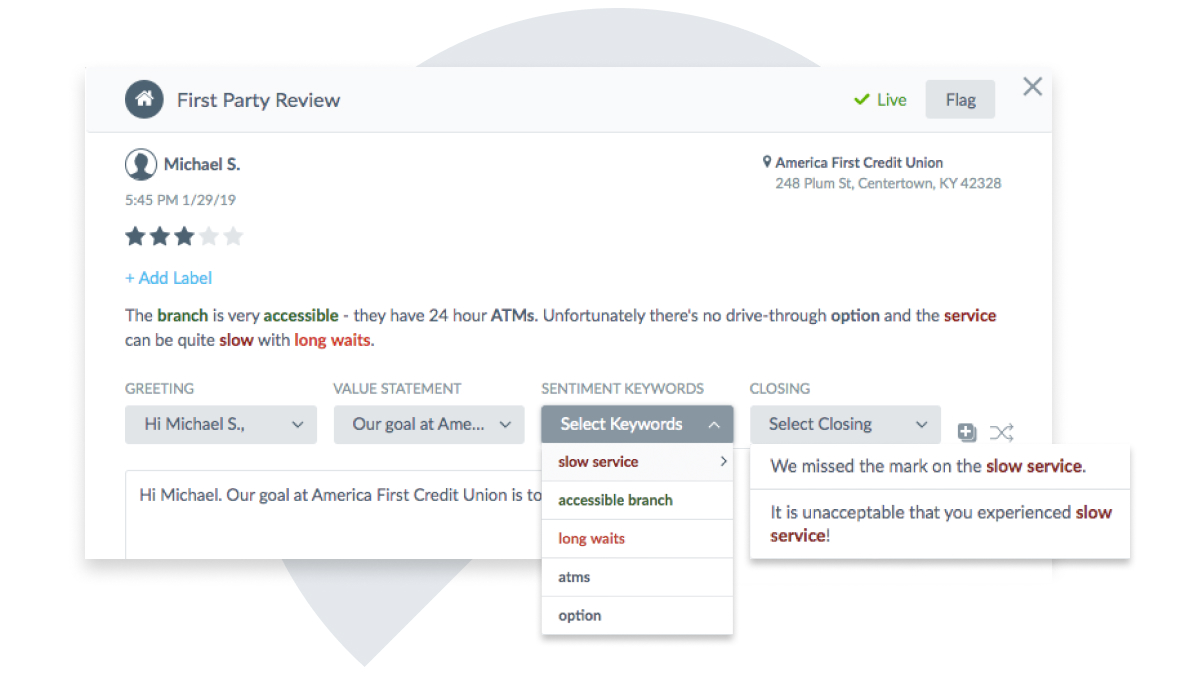 Take advantage of flexible workflows
Specify user permissions and workflows that fit your teams' needs, ensuring your reputation management work complies with your brand standards.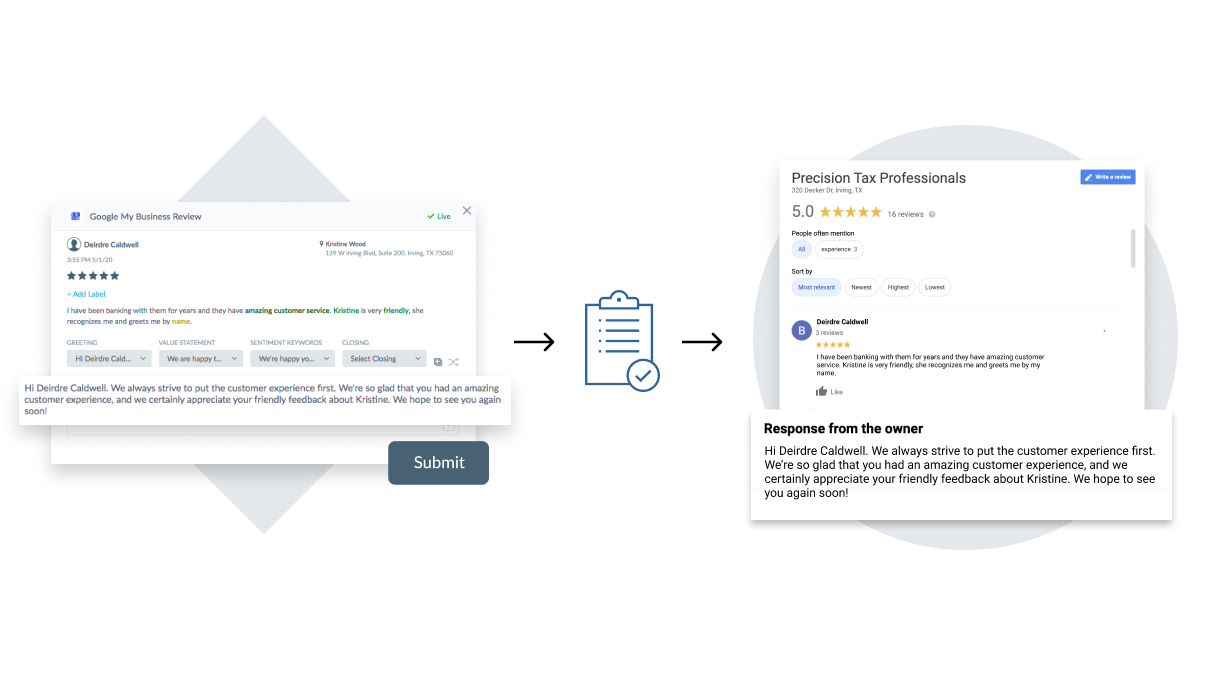 Ask for more feedback
Request reviews from your customers. Then add those reviews to your pages to enhance your digital experience and increase conversions.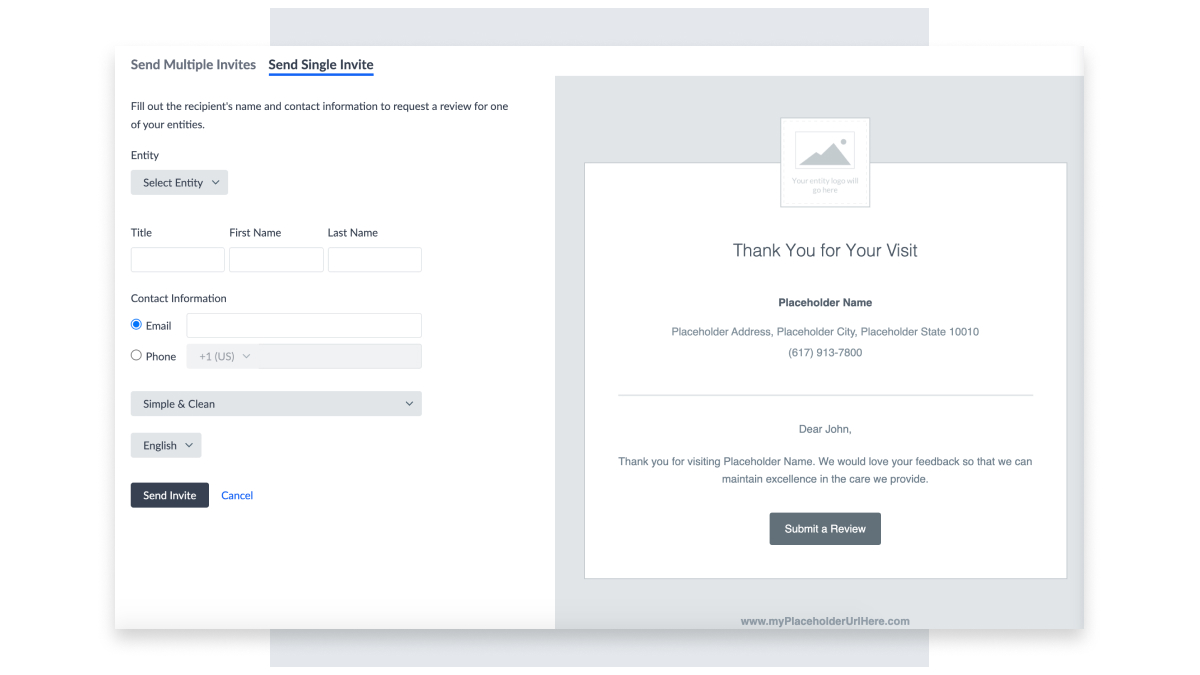 Analyze reputation insights
Use Yext's prebuilt reports, or create your own custom dashboards to view your average rating, review count, response time, and more — and easily export these insights to share them with anyone who needs to see.
To truly understand what your customers are saying about you, Yext's keyword-level Sentiment Analysis tool allows you to see specifically what's contributing to positive and negative brand experiences so you can make informed decisions to improve your organization's experience.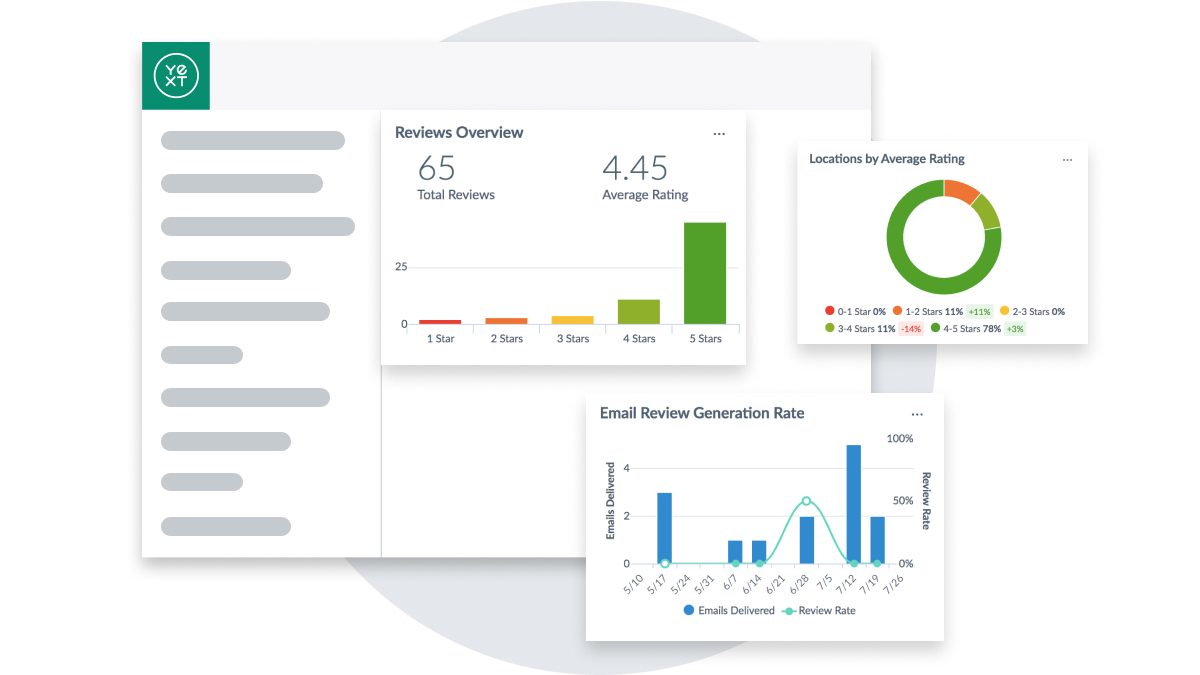 Track competitors and trends
You can't tell whether you're winning if you can't see the scoreboard. Understand your ratings in context by tracking up to 5 local competitors.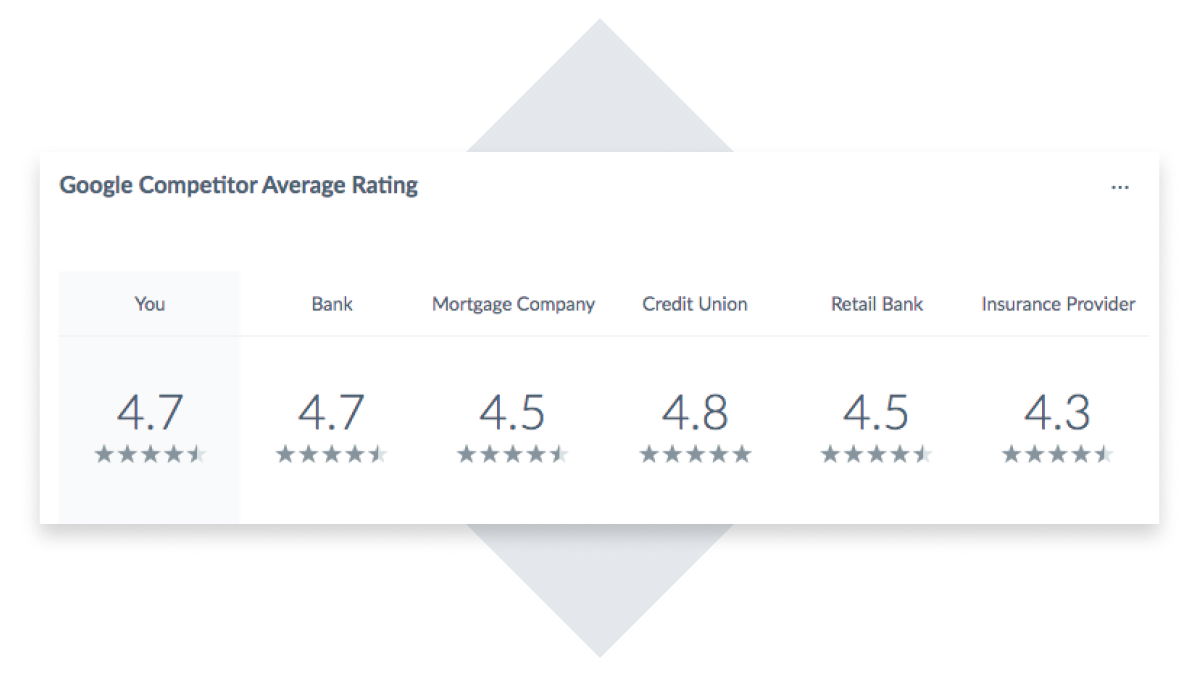 The Yext Platform
Explore the integrations and platform features that help you deliver cutting-edge, digital experiences.
Publisher Network
Power listings for your branches, professionals, ATMs, and events on top third-party search platforms.
App Directory
Use Yext's pre-built integrations with all the business tools and services you trust to power your search experiences.
Explore other Financial Service & Insurance solutions from Yext