Dashboards
Dashboards bring your insights into a centralized view that can be customized and purpose-built for any audience. Visually dynamic elements like hero numbers, graphs, and captions help your audiences get the key information they need from your Yext data at any time. Create as many dashboards as you need with any number of insights added to each dashboard.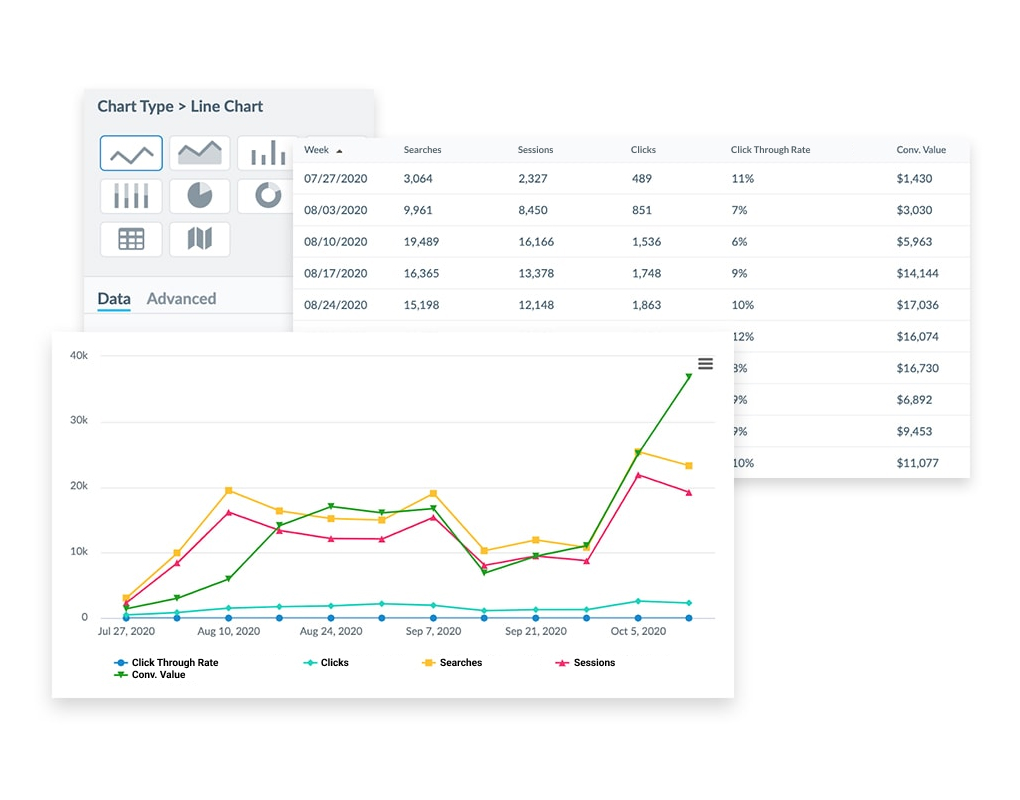 Pre-built & Custom Insights
By default, accounts will be auto-populated with a series of standard dashboards. These will help you get started with a series of relevant metrics. You can view these as they are, or you can take them as a jumping off point to create your own dashboards. Custom insights can be built in Report Builder and added to dashboards so that users view these insights together and share with stakeholders.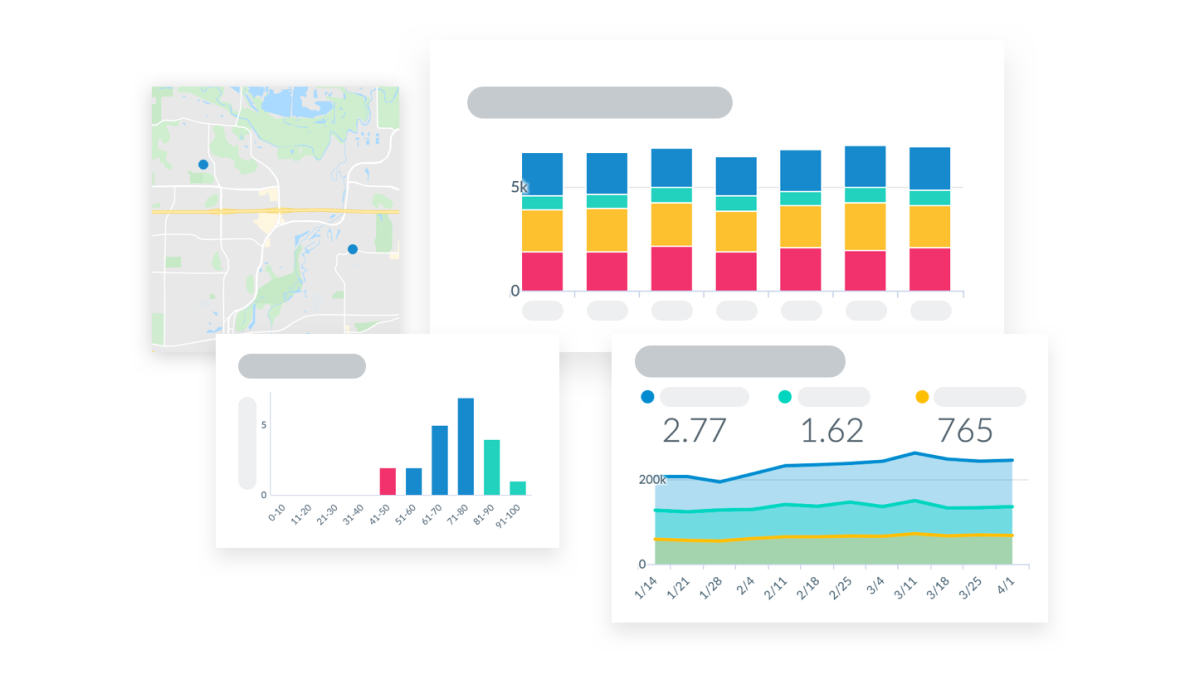 Permissioning
Permissioning helps you create customized and purpose-built dashboards to appeal to a specific audience. You can create the same dashboards for everyone in your organization, or customize them based on who's logging in, how much time they have, and how much access you want to grant them. Plus, you can make personal dashboards with all the insights you need, available only to you.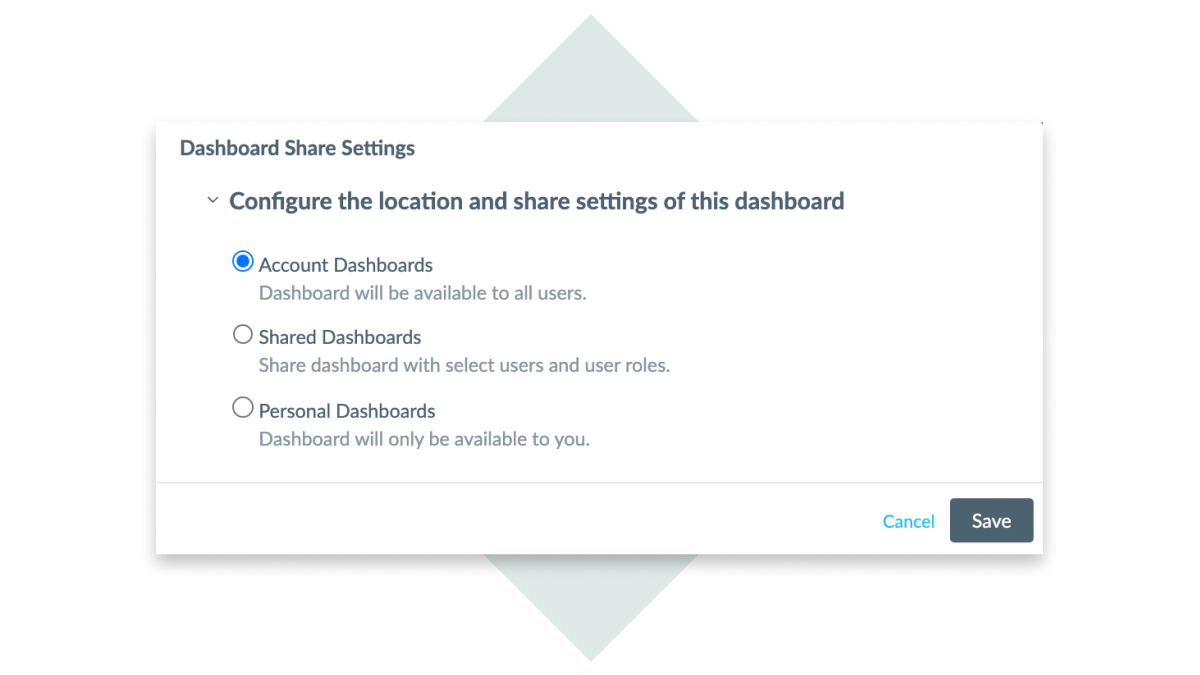 Notifications
You can also set up email notifications for analytics reports and dashboards. The cadence and format, including PDFs, links, and more, are up to you. Users' views are automatically filtered to the information that they are assigned to within the platform. For example, if you create a notification with a weekly analytics dashboard that gets sent to all users, users with access to one location will only be able to see data in the dashboard for their single location.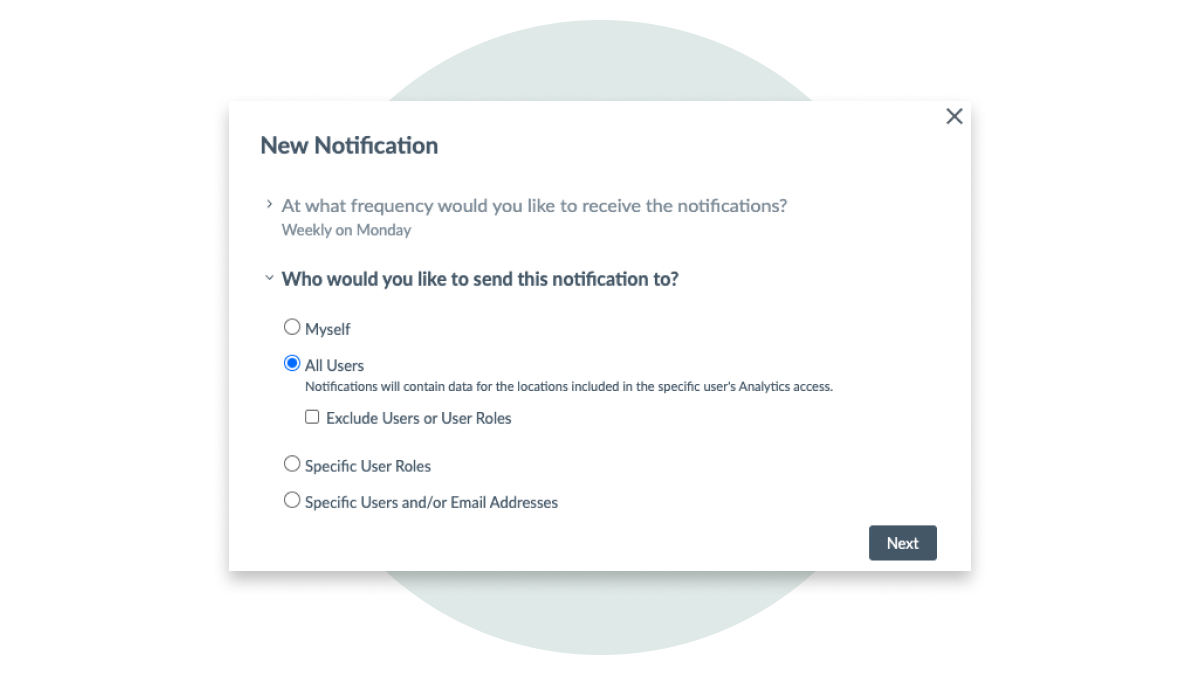 Download Options
Multiple export options make sharing dashboards even easier. Yext makes it easy to download a PDF of the dashboard, create a one-time email, or share a PDF link. This URL will update dynamically as you make changes to the dashboard, so even audiences without Yext accounts can view the information.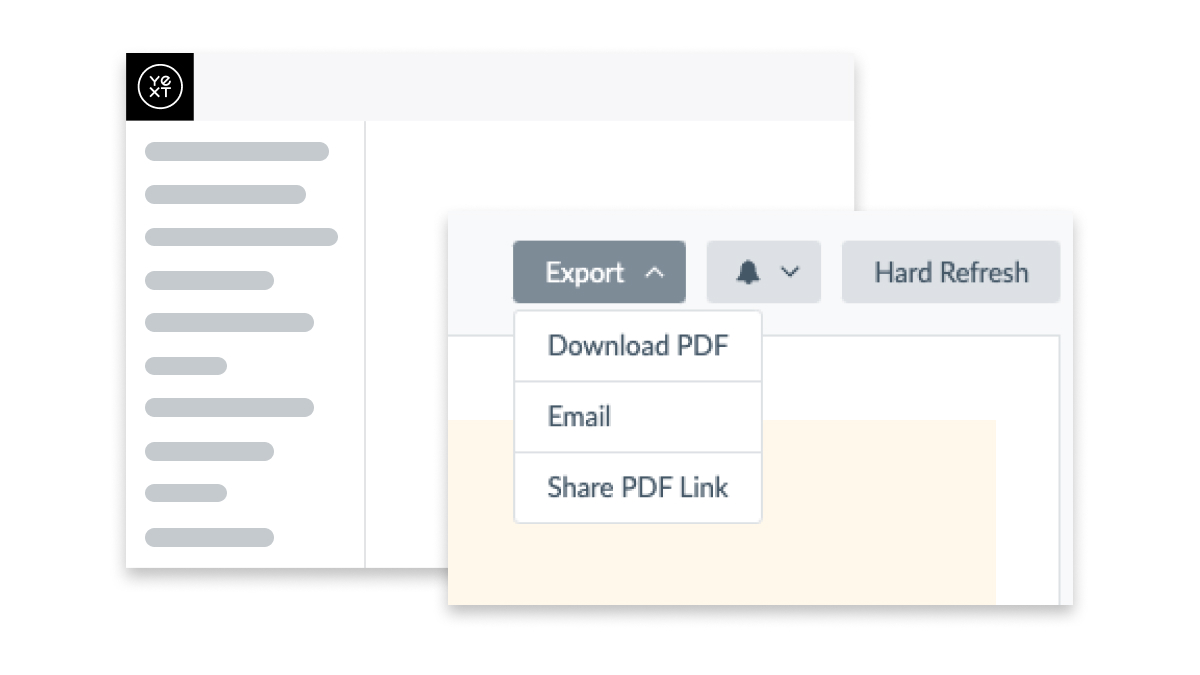 One Platform. Unlimited Solutions.