Yext CLI
The Yext CLI provides a new way for developers to manage account configurations directly from their local machines. Without needing to log in to the platform, the Yext CLI allows you to manage project-wide configuration as code. Now you can clone accounts, create account templates, manage sub-accounts, and replicate Search configurations in multiple accounts.
Update Your Configuration Resources
Most configuration in your account can be represented in JSON schema. To save time previously spent in-platform, now you can update JSON schema files through in-platform code editors or the Yext CLI. Resources you can edit in JSON include entities, fields, and filters, which help you manage your content in Yext. You can also customize your Search and Pages experiences, by managing search and site configurations, saved queries, domains, modules, and page templates. To see a full list of Resources visit our developer documentation here.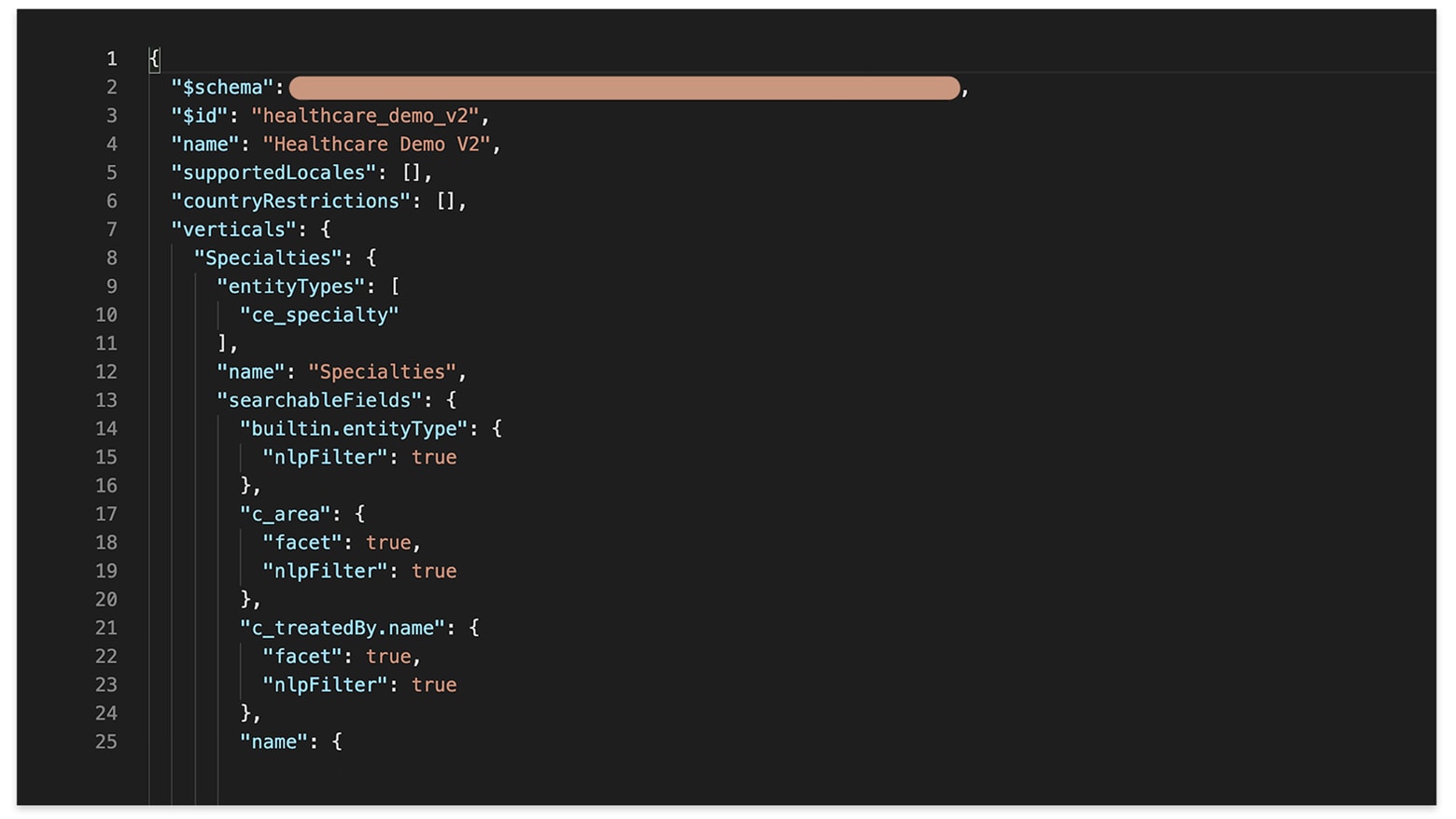 Clone Configuration into other Accounts
The Yext CLI enables you to download and upload configuration using the pull and apply commands. Now you can apply best practices to your sub-accounts at scale, clone accounts to a sandbox environment for testing, and save a version of your account configuration as backup when making big changes. Learn how to clone account configuration here.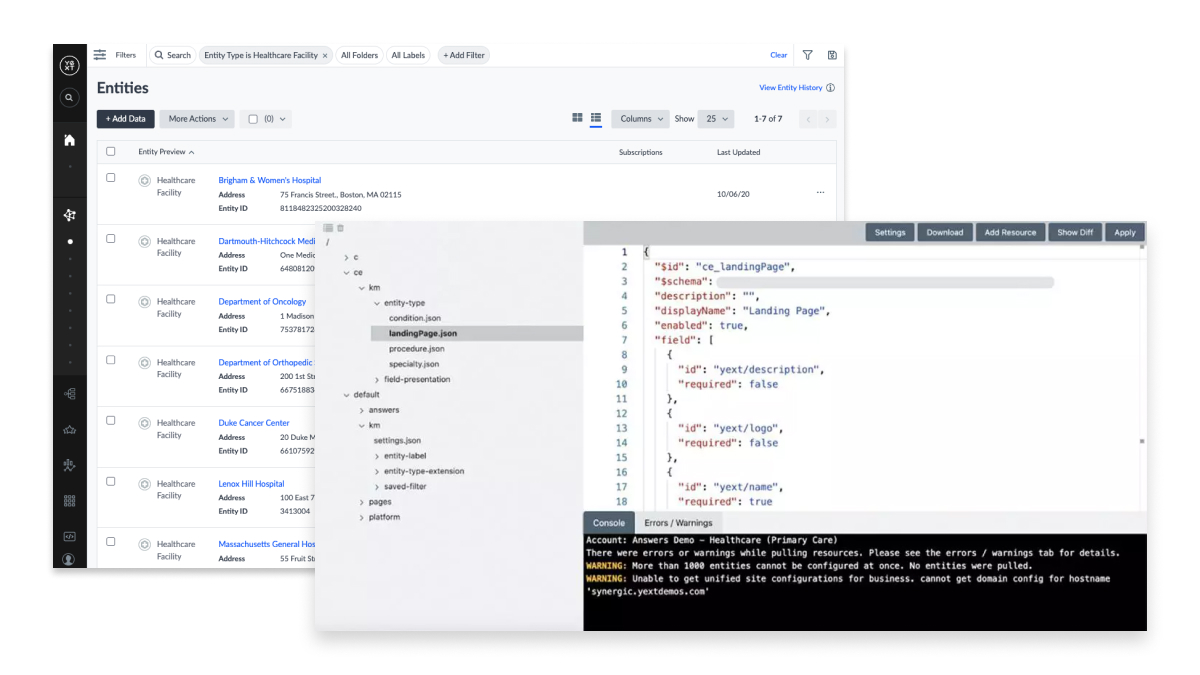 Automate Workflows with Promptless Interaction
The service-users command group is intended to enable promptless interaction with the Yext CLI. These commands can be used to enable programmatic and scripting use cases.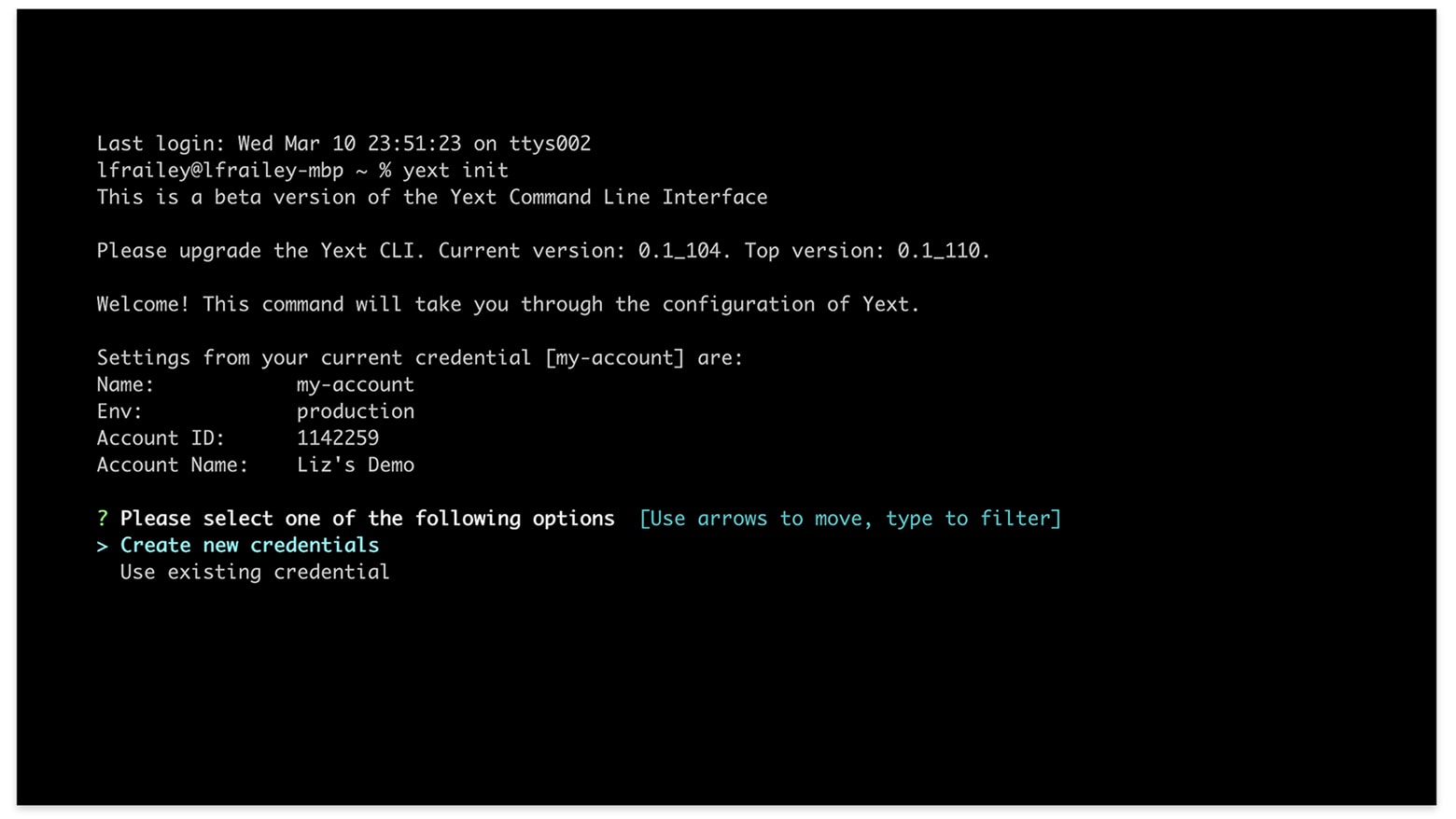 One Platform. Unlimited Solutions.