Custom Answers Frontend Options
Create a customised look and feel for your Answers search engine, while still using Yext's powerful Answers algorithms. You have several options for building your own frontend including Answers Headless React, the Answers Core SDK (a wrapper for the Answers API), and the Answers API. Your choice of method depends on your preferred level of customisation and flexibility in the build process. All of these allow you to build a custom frontend search experience that delivers direct answers to your end-user and perfectly matches the user experience of your website.
Answers Headless React
Answers Headless React provides a set of tools for building custom Answers frontend experiences. The Answers Headless React library incorporates the business logic needed to power a search experience, plus a series of React bindings that make it easier to create a search experience in React.
Learn more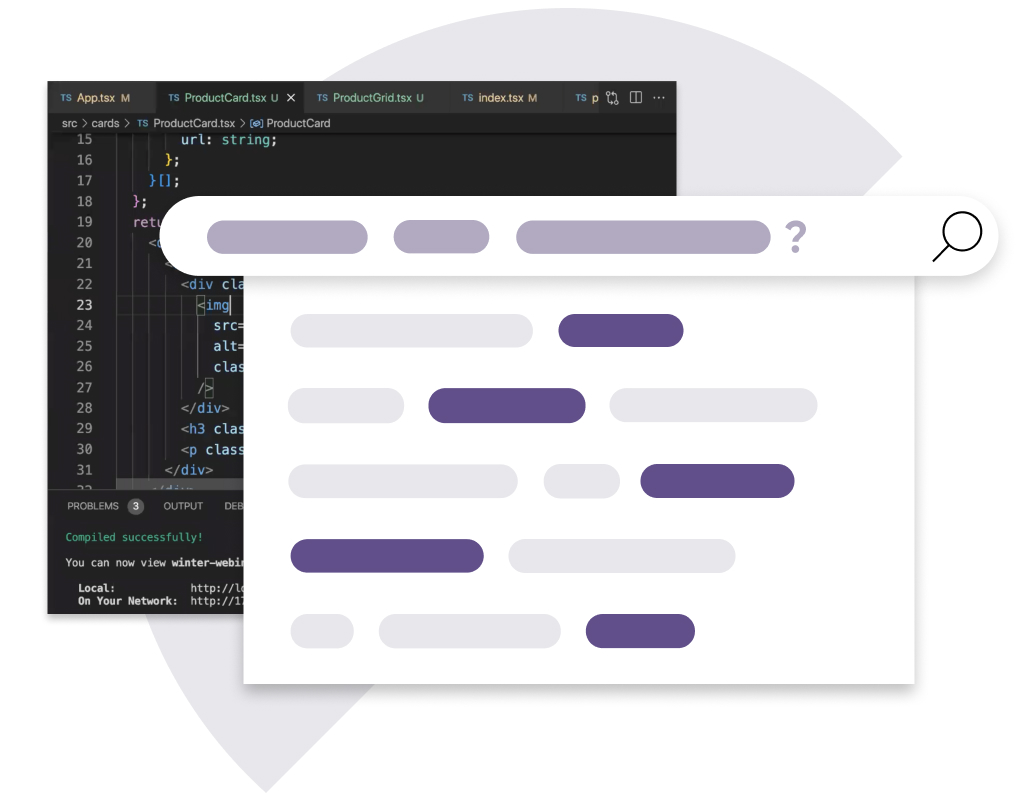 Answers Core
A TypeScript wrapper around the Answers API that offers the complete UI flexibility of using an API, but does not require construction of network requests. The Answers Core is a good option for you if you are looking to build Answers without a search bar or want to use Answers in a different framework (ex: React, Vue or Angular).
Learn more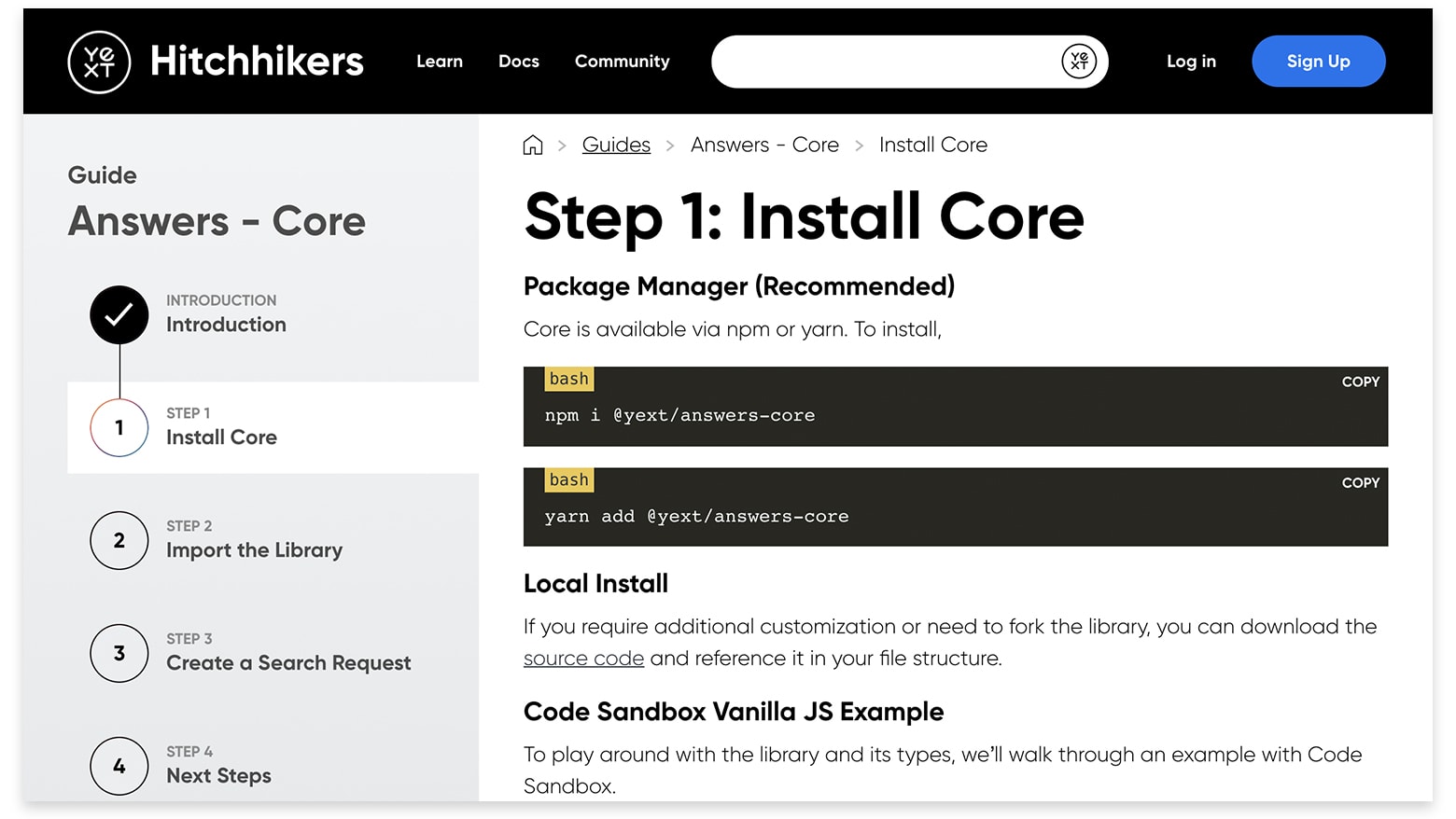 Answers API
Build directly on top of the Answers REST API if you want to configure your frontend completely from scratch, or if you want to use Answers for a completely separate use case. The Answers API is a good option for you if you are looking for complete flexibility, or want to build Answers into a chatbot, build Answers outside of web apps, or use Answers in a non-JavaScript language.
Learn more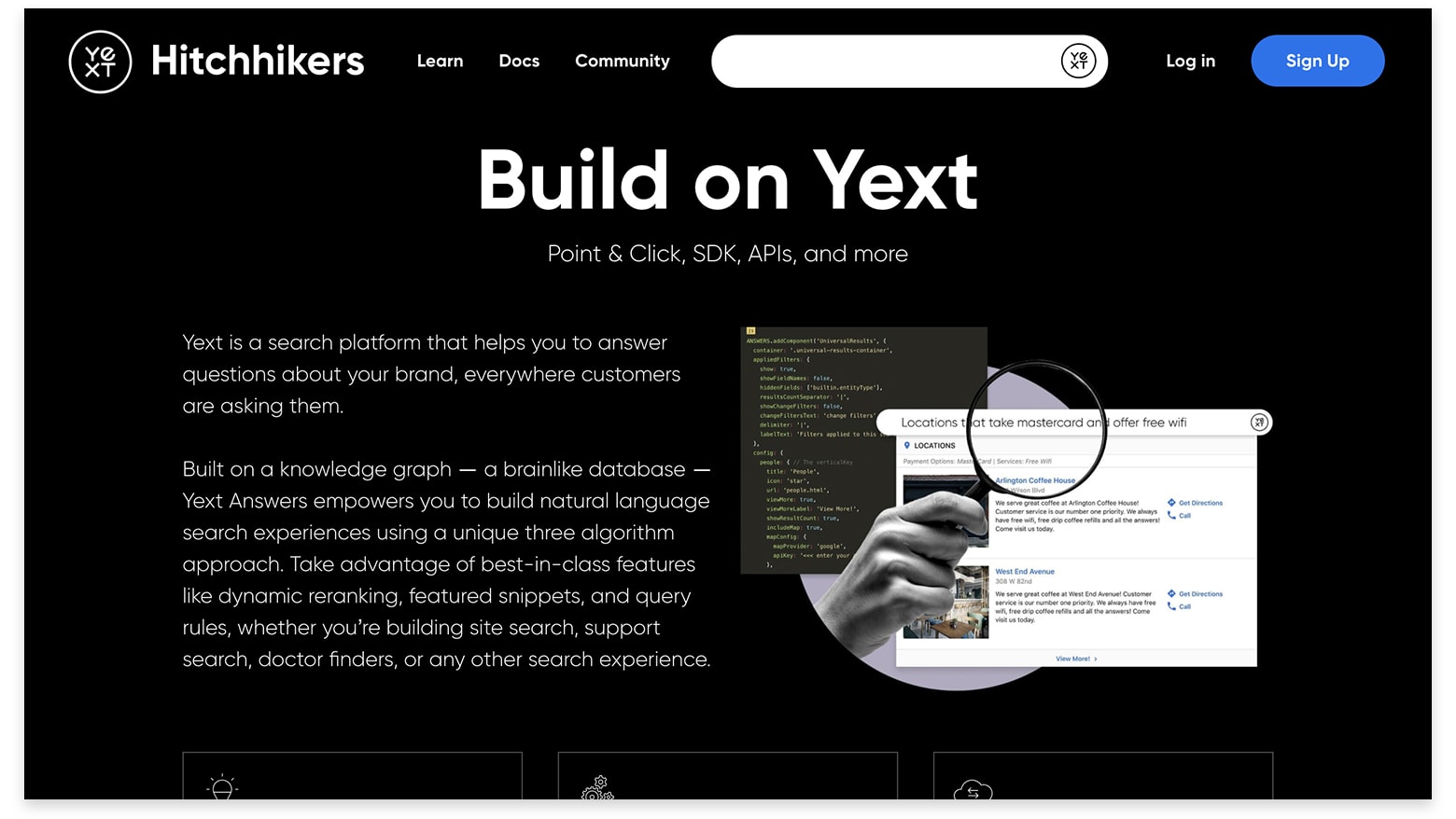 Component Customisation
Build custom Answers components that have the same power of built-in components. For example, if you wanted to create a template that displays the updated results count upon each new search, this could be configured easily following our documentation. This customisation allows developers to create user experiences that fit their exact vision.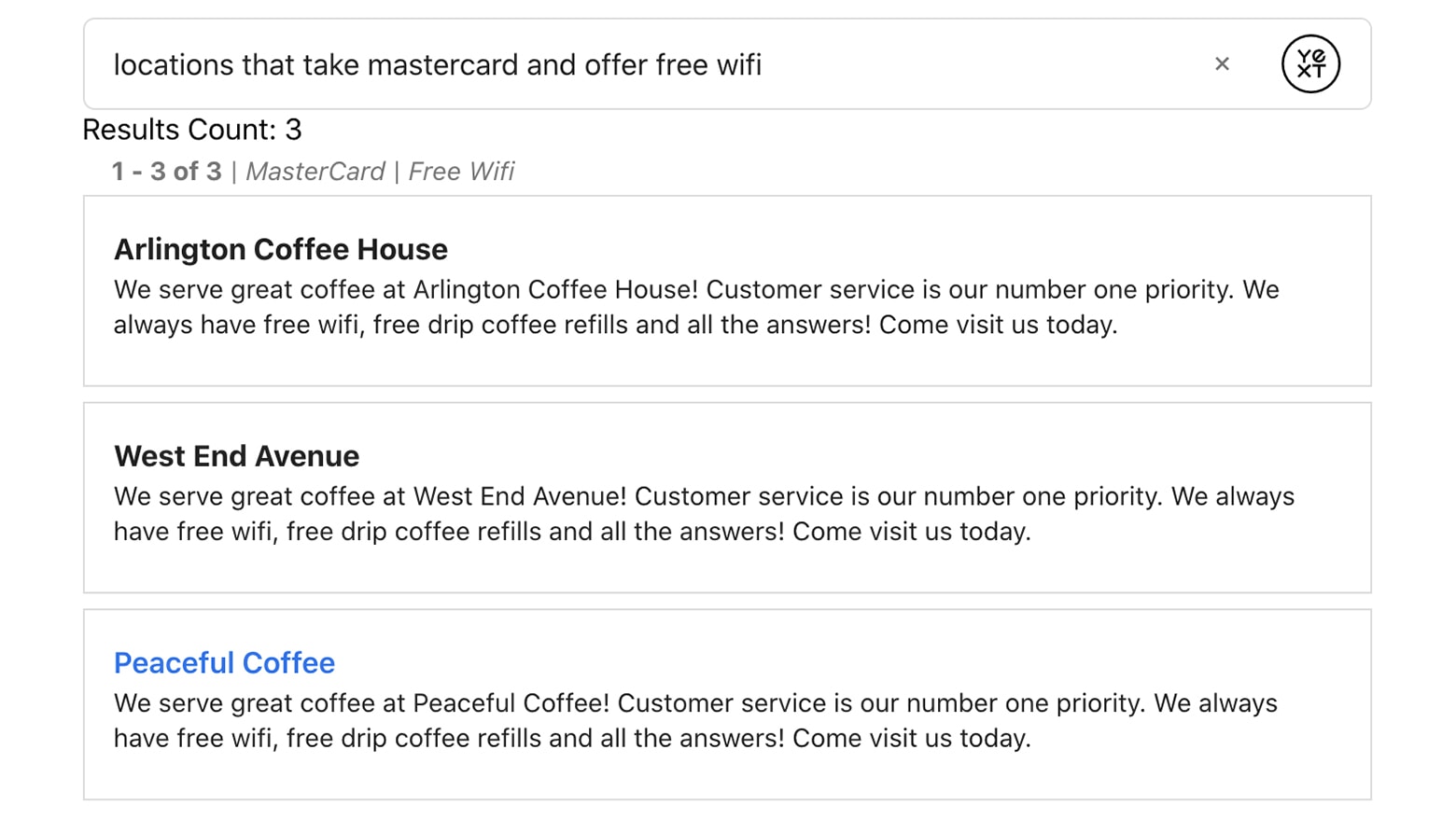 Flexible Experience Configuring and Hosting
Access the components of our SDKs while building Answers in your own platform, seamlessly combine any other libraries you use, and host Answers directly on your own domain. This gives you the flexibility to create a world class user experience using any tools and resources that drive efficiency for your brand.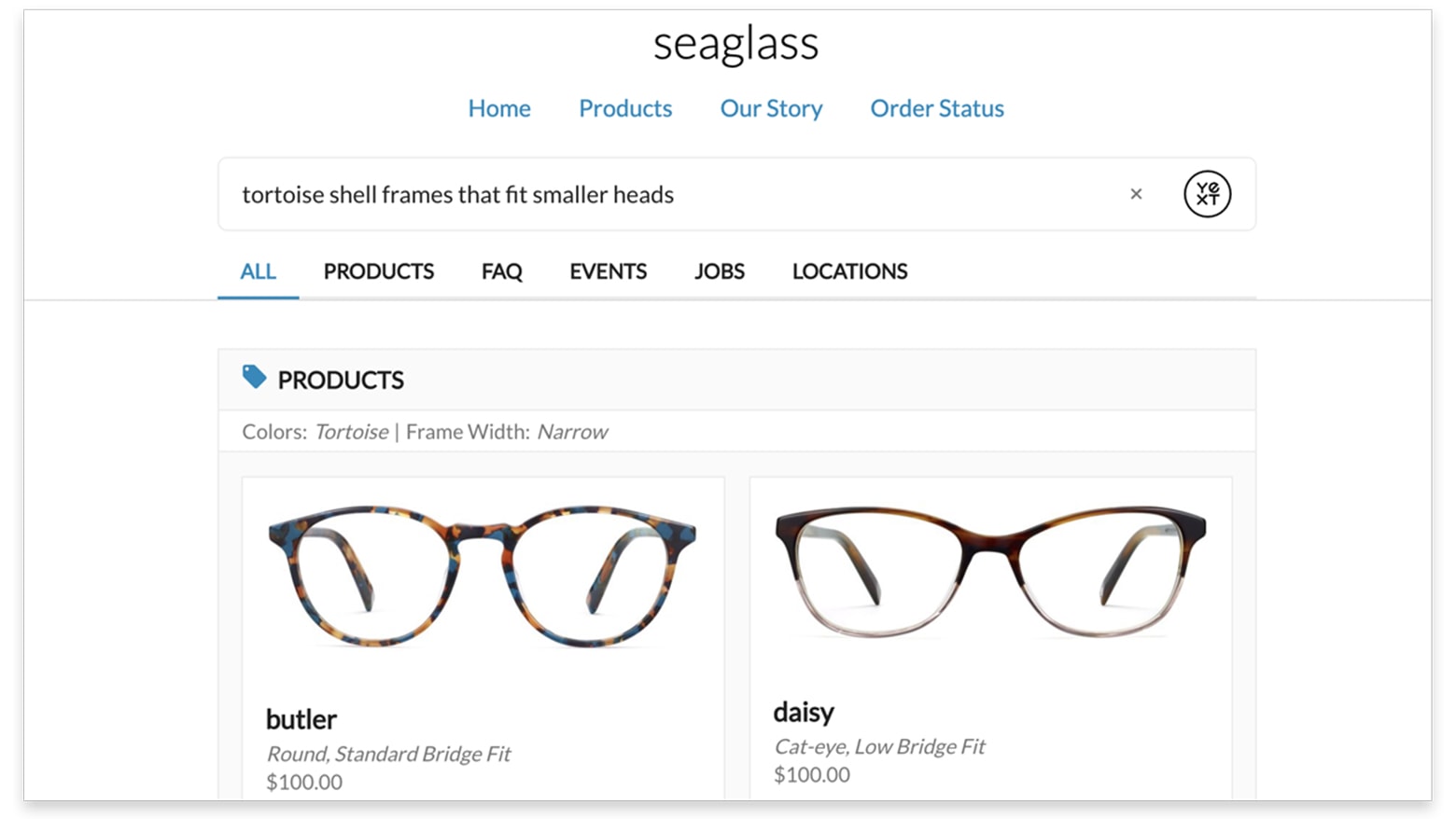 Styling Flexibility
When you use our SDKs, you can upload your own style sheet and take advantage of the complete flexibility to style and layout the experience however you choose. This way, your experience is in line with your branding right from the start.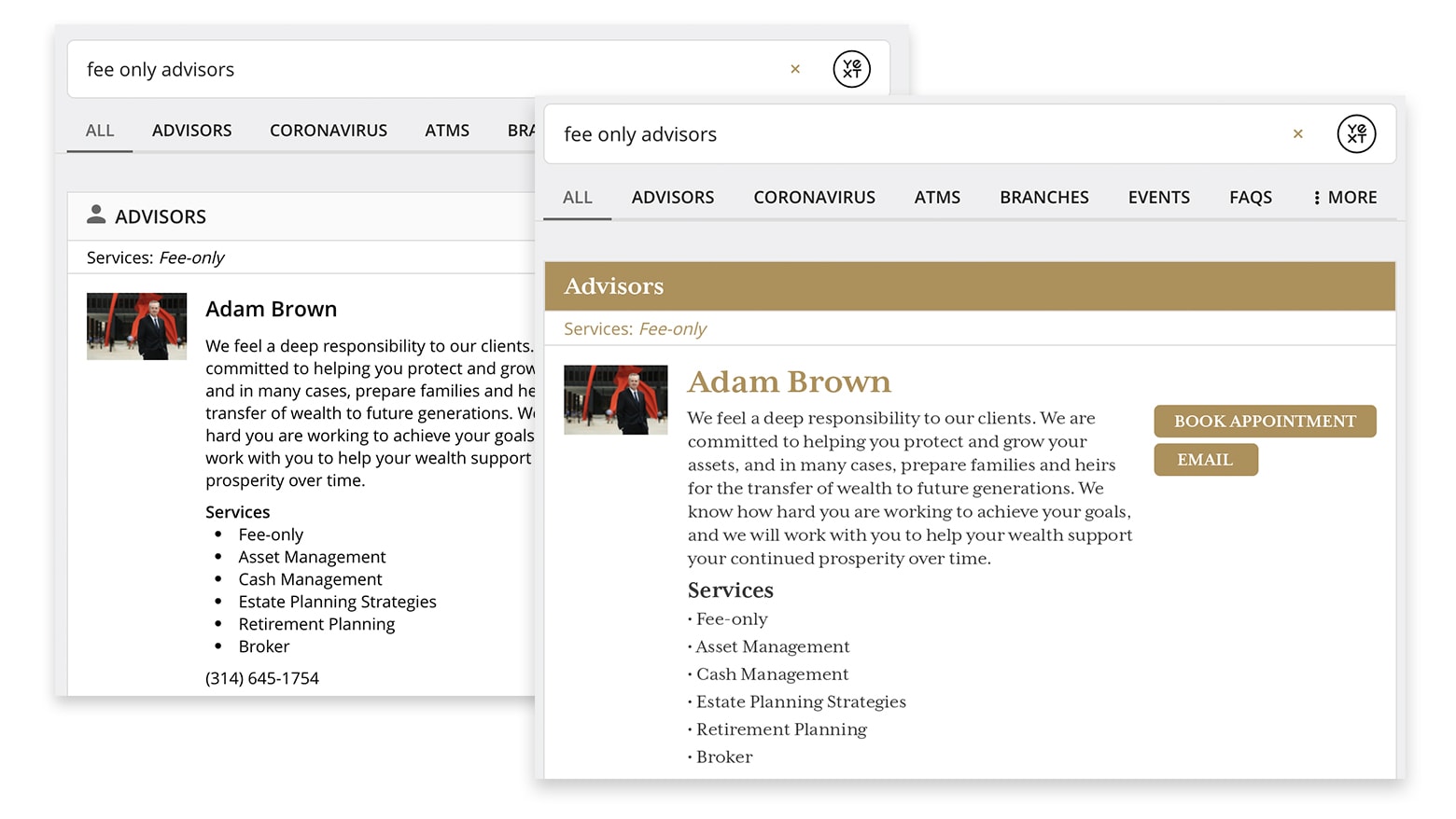 Documentation
Detailed documentation and resources that explain the core concepts of building an Answers experience and provide instructions for adding components and advanced functionality. Additional support can be found in the Hitchhikers community, where you can learn from existing materials or ask the experts for assistance.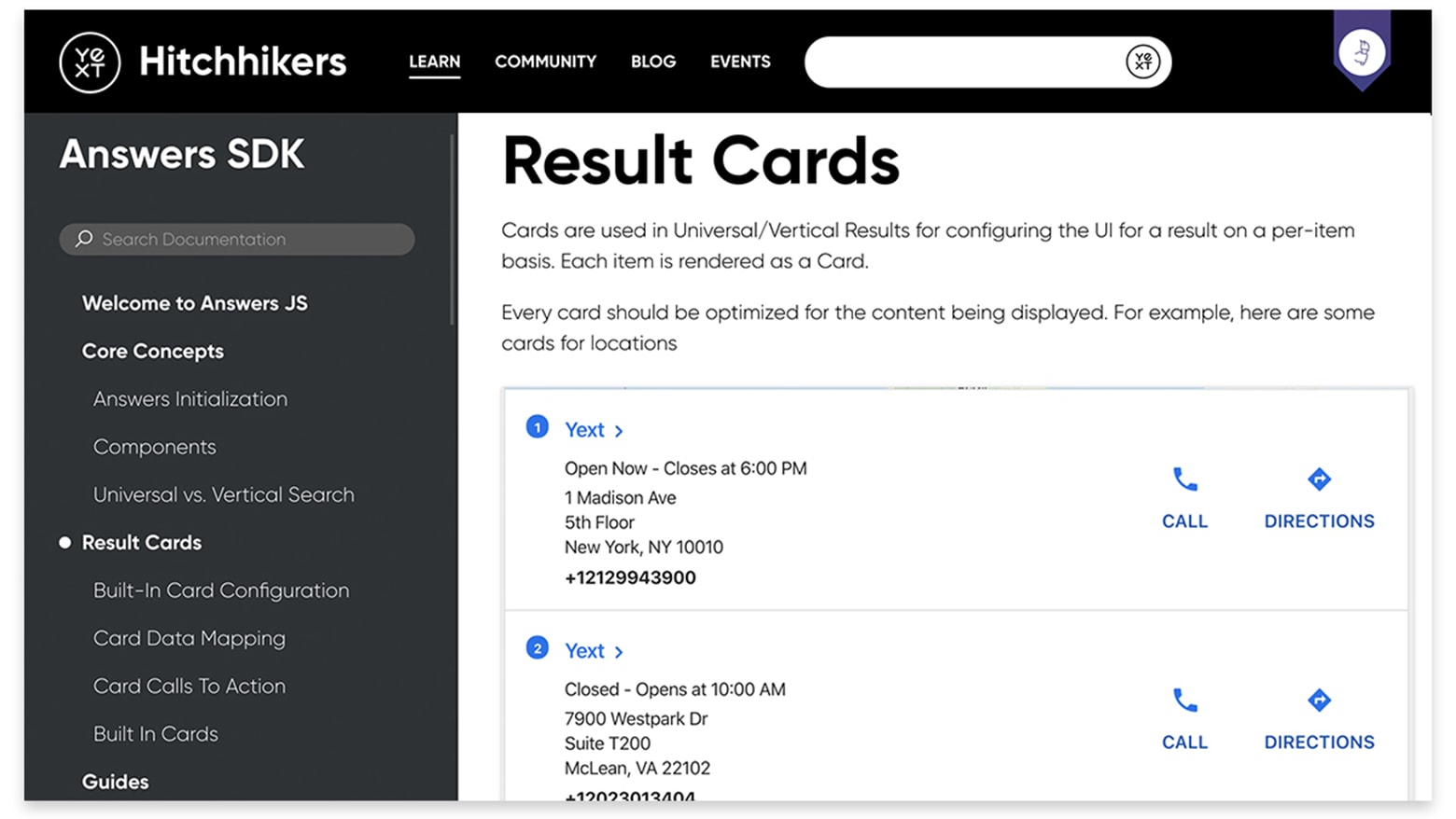 One Platform. Unlimited Solutions.