Landing Pages
Turn Browsers into Buyers
Build stunningly detailed landing pages that capture high-intent traffic. Confidently launch, manage and scale your landing pages with tools from Yext.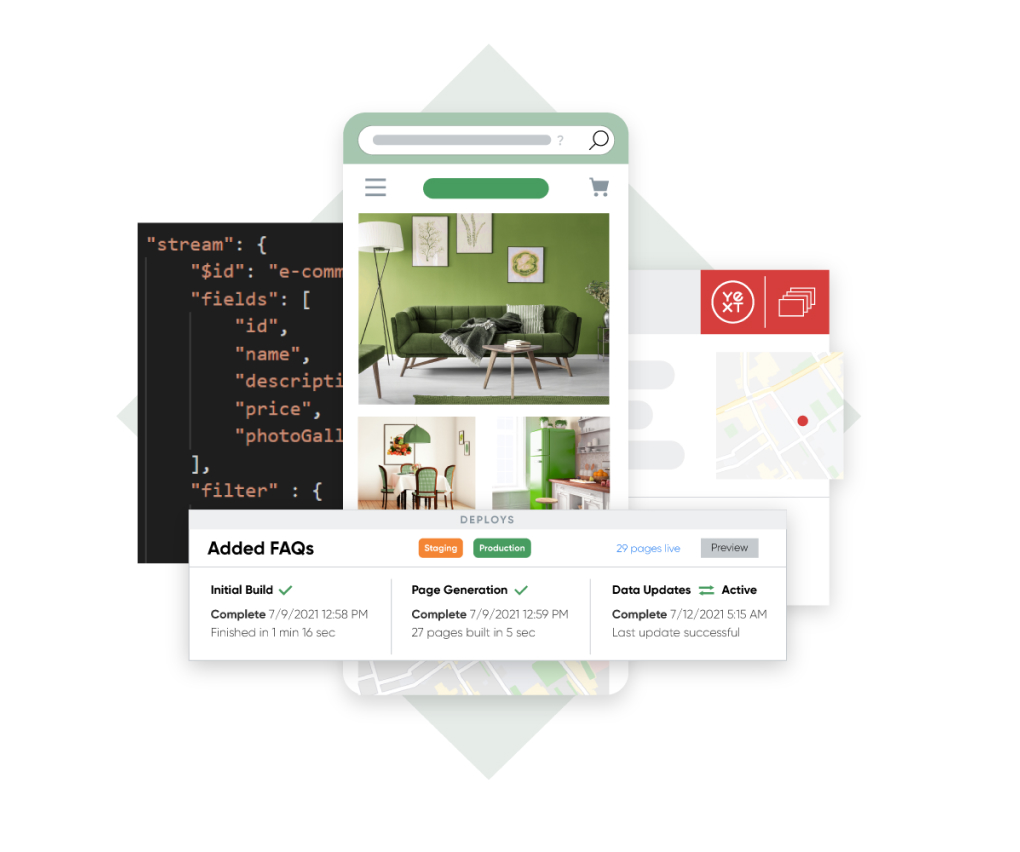 Build super fast sites that scale: no coding required
%
of online consumers are less likely to return to a site after a single bad experience*
%
of online experiences begin with a search engine**
%
of people will stop engaging with a website if the content or layout is unattractive***
Create engaging, content-rich shopping experiences
Capture more traffic and increase conversions
Reduce bounce rates and increase revenue by creating superior hyper-local shopping experiences with Yext Local Landing Pages.
Learn More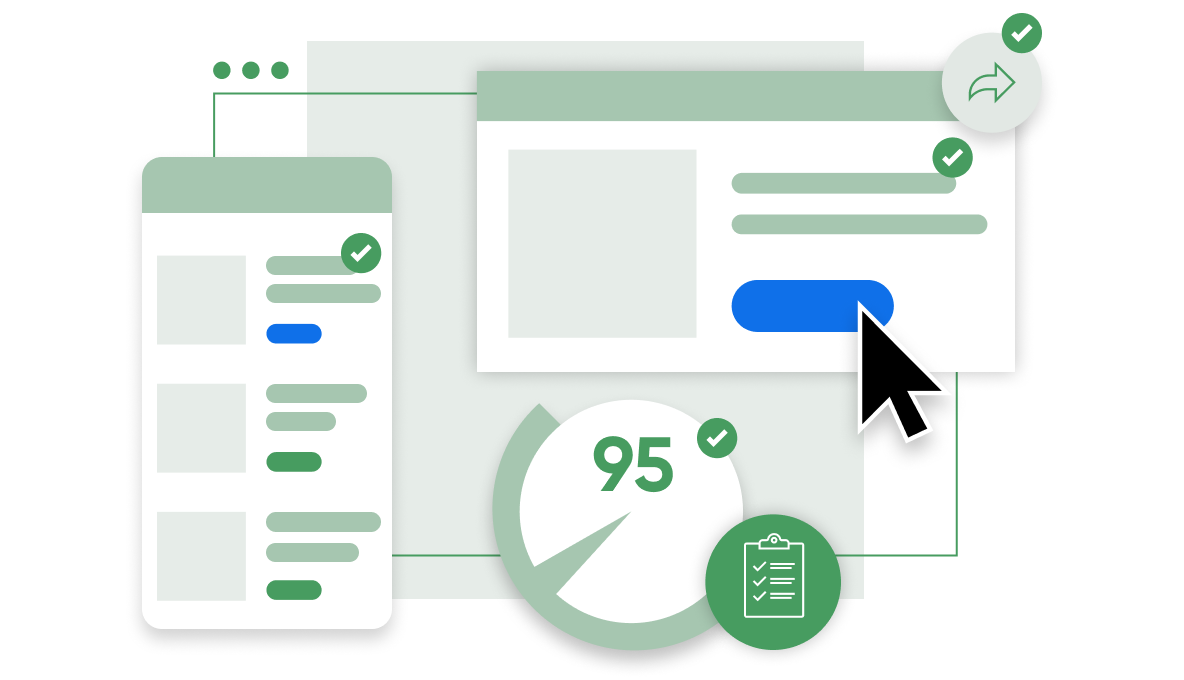 Delight and convert customers with rich buying experiences
Shuttle shoppers down the funnel with lightning-fast, SEO-optimised product pages to capture high-intent traffic based on the products and services you offer.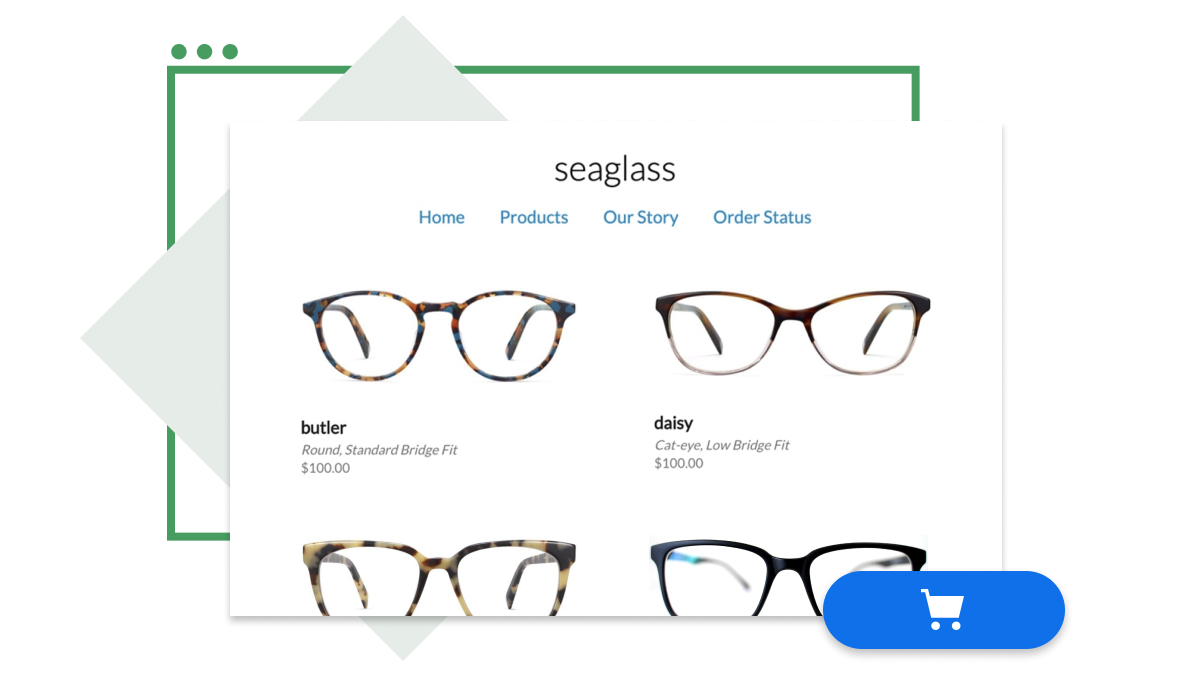 Update Once, Update Everywhere
Streamline business operations by creating new category pages or updating existing ones in seconds. No matter what question your customer asks, with Yext you can create a search-optimised page that answers it.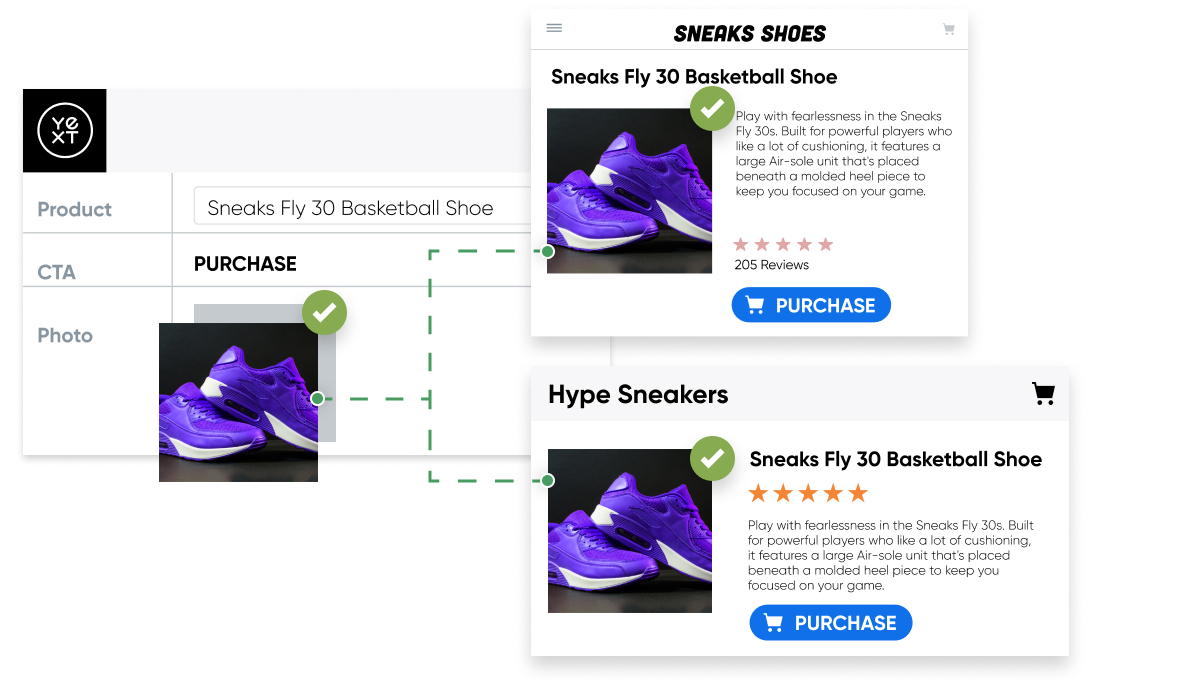 Stay ahead of search trends
Google updates its search algorithms multiple times a year. Get access to a world-class team of search experts proactively keeping you ahead of the curve. We'll monitor search engine best practices and automatically incorporate technical enhancements into your pages.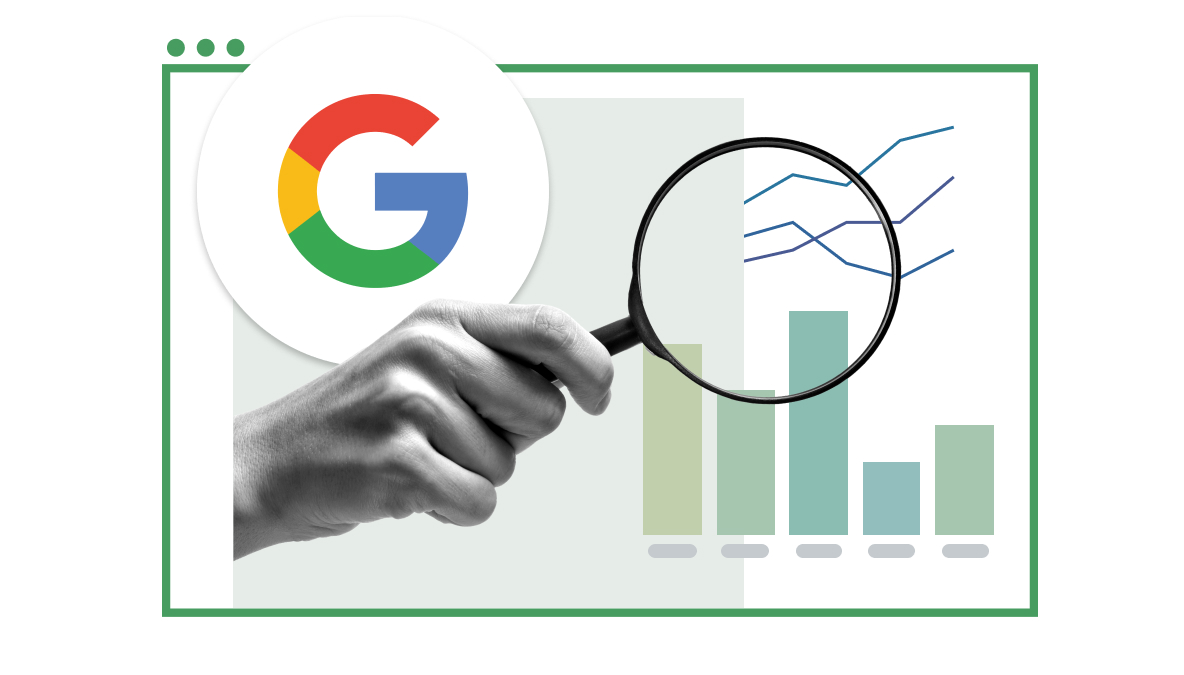 Track and optimise performance
Measure how consumers engage with your pages and understand how these interactions drive business. Yext delivers industry-standard analytics like search terms, page views and traffic sources, and turns those analytics into valuable insights.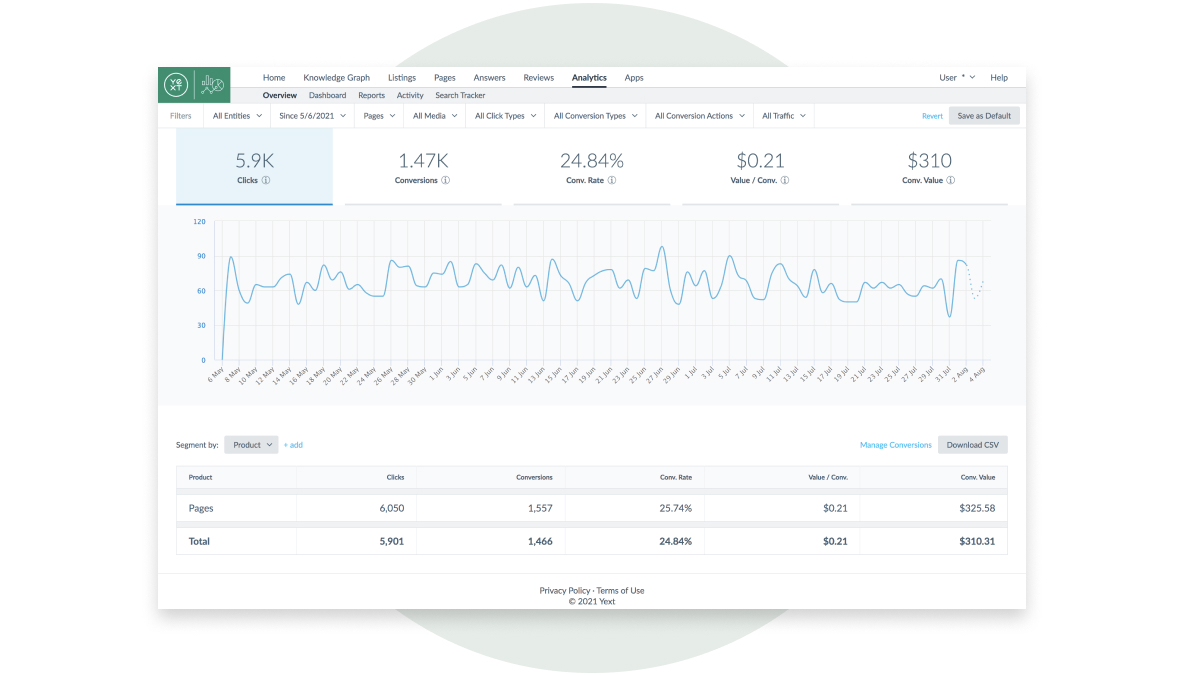 Explore other Commerce solutions from Yext