Q&A
Customers ask questions about your business wherever it is most convenient. This could be on your website or on one of the countless 3rd party sites. Q&A makes it easy to manage all of the incoming questions in one spot to save you time and headache while also providing a better customer experience by delivering answers to customer questions faster.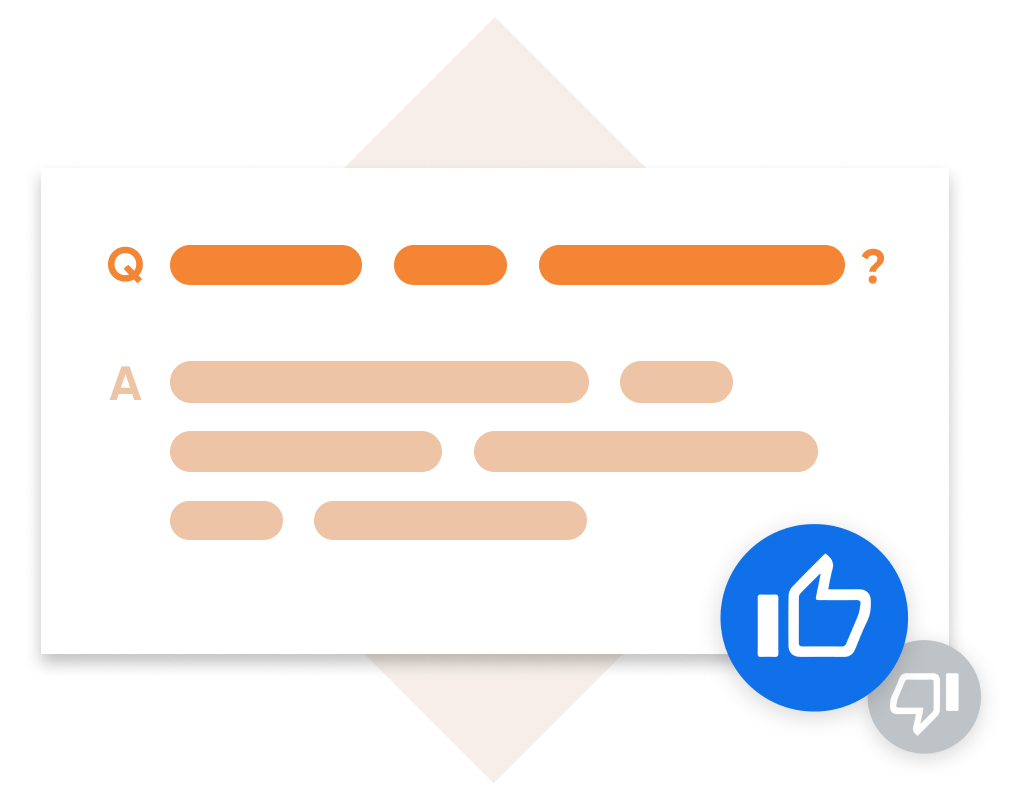 Google Q&A
Google has Q&A on their listings for customers to view and ask questions. The Yext platform provides a one stop shop to manage all of your questions by pulling in all questions as soon as they are asked, as well as any answers that other Google users provide. You can then easily answer these questions directly in Yext, and the answers will be syndicated back to your GMB listing.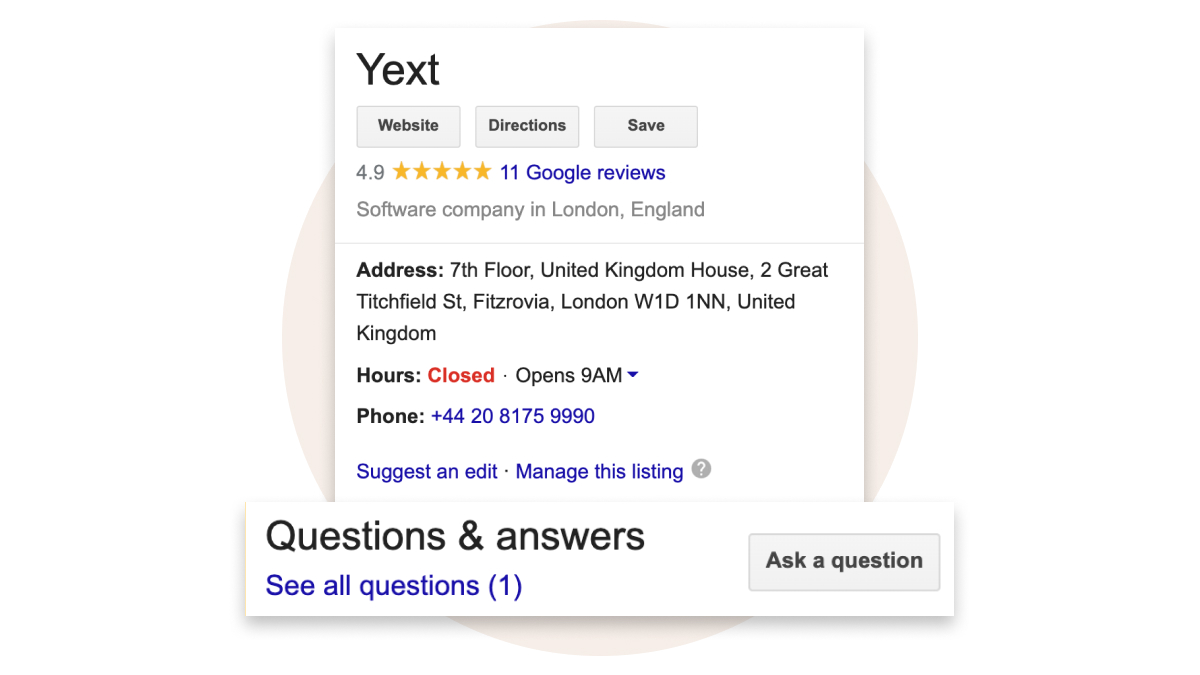 First Party Q&A
In addition to Google Q&A Yext provides the ability to enable First party Q&A so customers can ask you questions directly on your First Party properties, like within Search or Pages. These questions are pulled into the same place as your other Q&A within Yext, so you can easily manage all your questions from a single platform. Responding to First Party Q&A triggers an email to the customer, which means the user asking the question will have an updated response from your business as quickly as you can respond.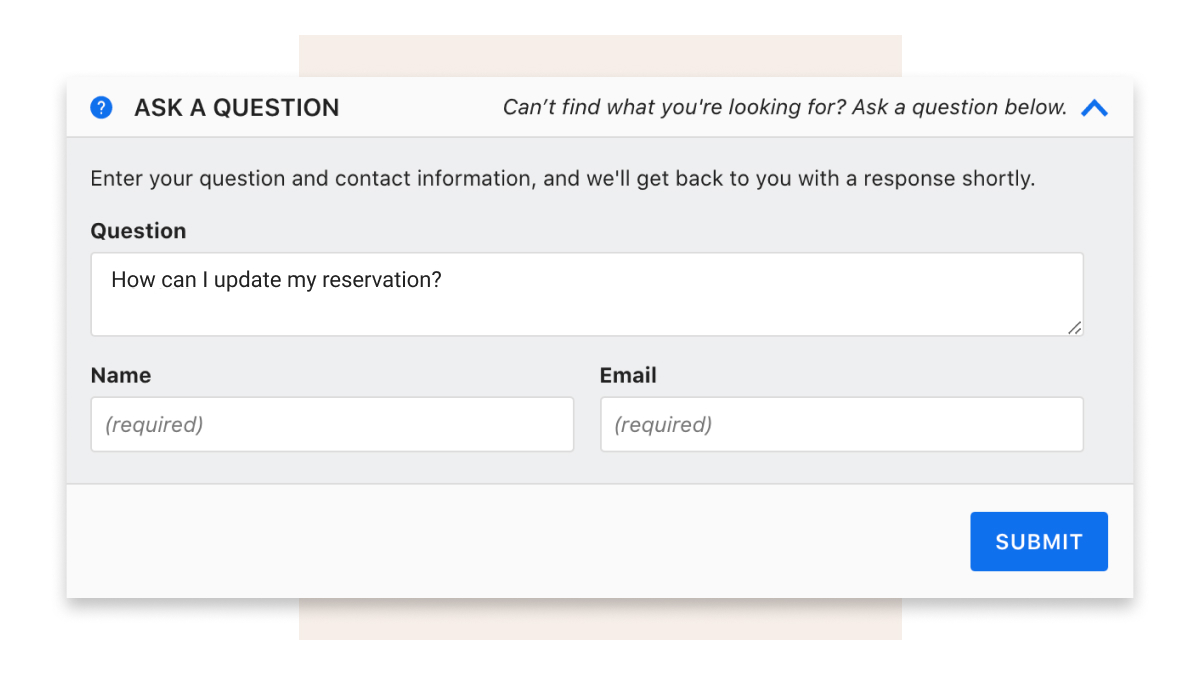 One Platform. Unlimited Solutions.