Query Suggestions
Help users by suggesting queries they can select to "autocomplete" their search. Prompts drive users towards searches that present rich, structured results with valuable information and educate users on the types of searches that Search can support. Showcase to customers how advanced your search is with a variety of example searches across verticals or commonly asked questions.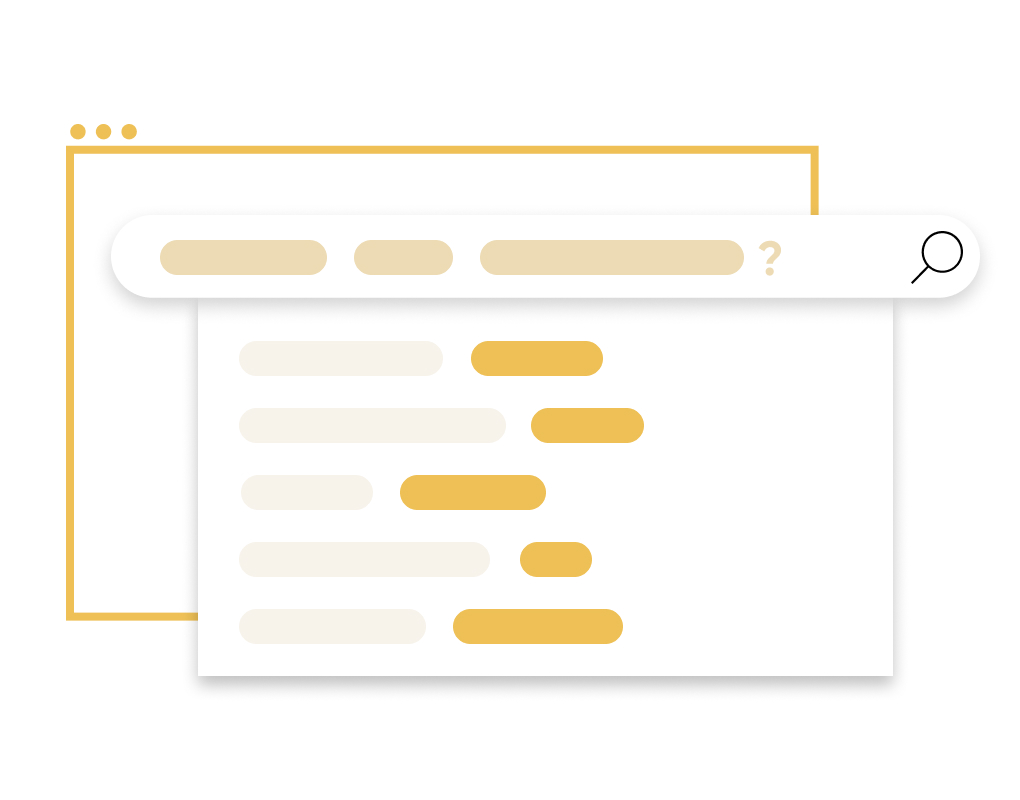 Hardcoded Prompts
Directing users towards searches that align with your business goals is another advantage of AI search. You can configure universal prompts that appear as a drop-down list as soon as the user inputs their cursor into the search bar in universal search. Vertical specific prompts are triggered when a user uses the vertical page search bar to search within your FAQs, products, locations and more.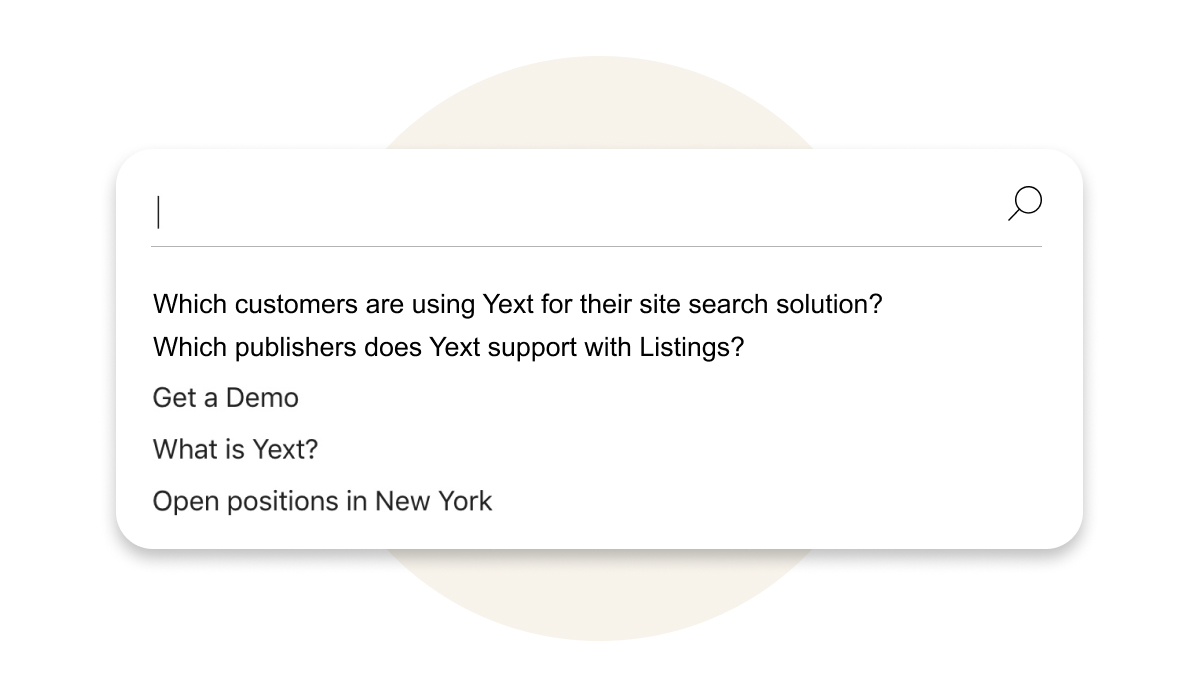 Content Embedded Prompts
Vertical prompts have the special ability to pull in fields from Content, called embedded prompts. For example, the vertical prompt "Restaurants in (address.city)" will automatically loop through every possible value in Content for the address.city field and surface popular combinations.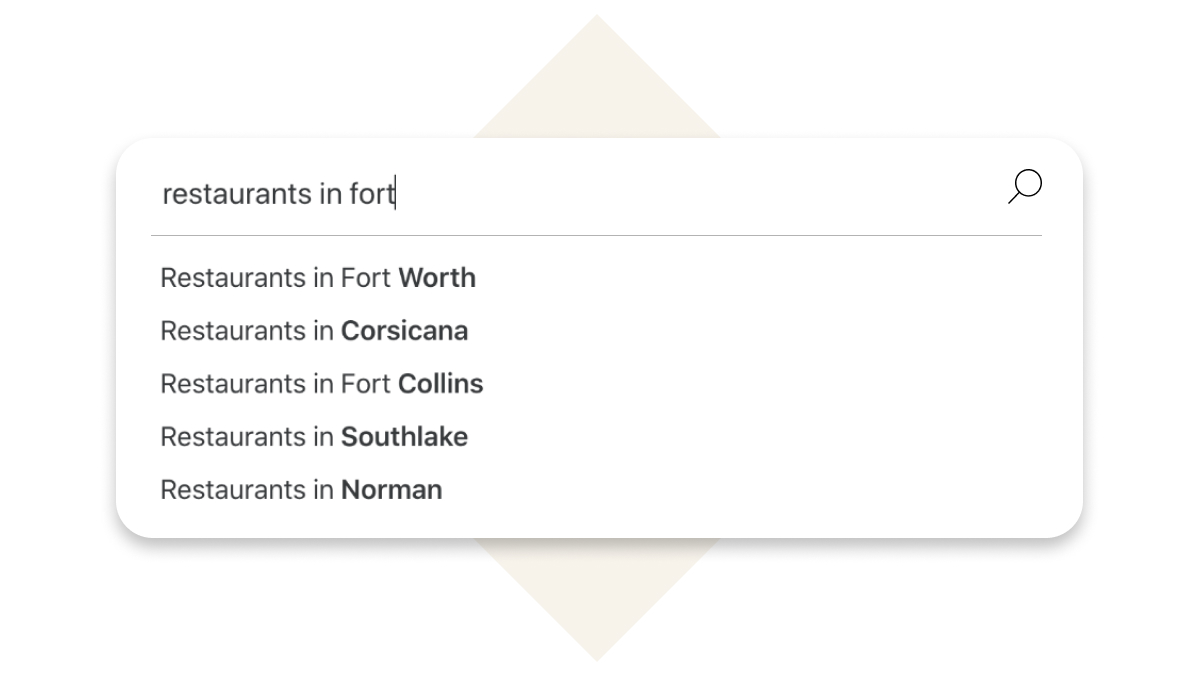 Popular Queries
Your previous users' searches provide rich information about what users want to know. That's why popular query suggestions are automatically generated based on historical queries and dynamically returned as users type. You can also blacklist popular queries that you don't want your search bar to recommend or disable popular queries entirely.
One Platform. Unlimited Solutions.